*Disclosure: This post contains Amazon affiliate links that earn me a small commission, at no additional cost to you.  I only recommend products I personally use and love, or think my readers will find useful.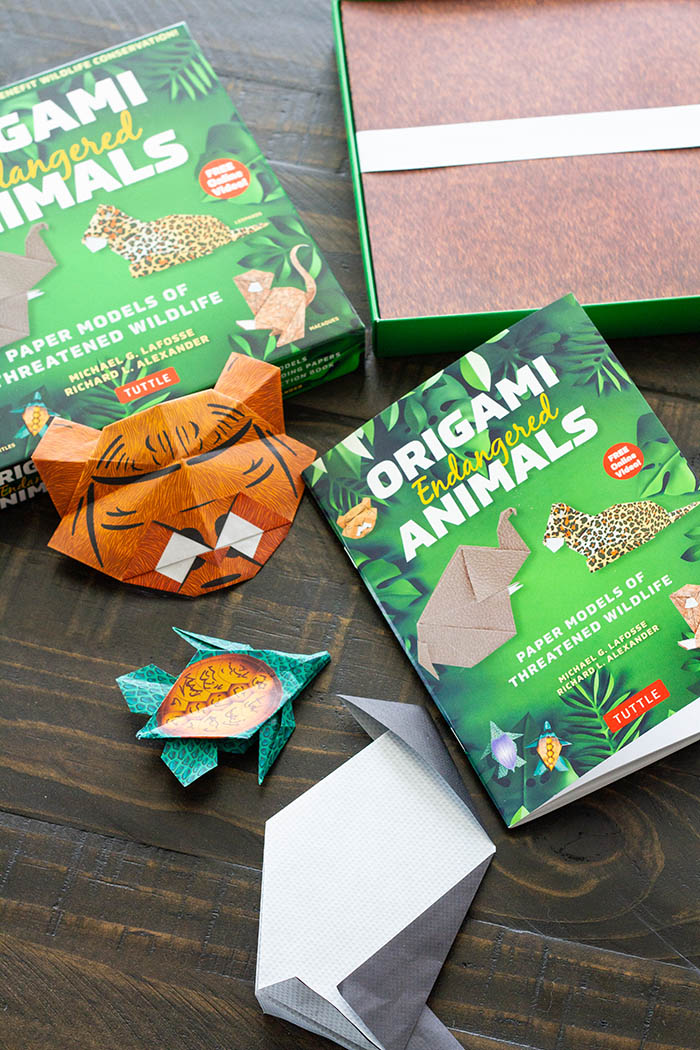 I am always on the lookout for fun summer activities (or activities for any time of the year for that matter!) that I can pull out when the inevitable phrase escapes the lips of one of my children: "Mom, I'm bored."  I recently added an activity to my grab bag of summer activities.  Tuttle Publishing reached out to me recently to tell about a kit that was recently published called Origami Endangered Animals Kit, by Michael G. LaFosse and Richard L. Alexander.  The kit includes a 64-page instruction book (in color) that has step-by-step diagrams of how to fold 12 different animals that are on the endangered species list as well as information about each of the highlighted species and 48 large sheets of double-sided origami paper (patterned so that the finished origami pieces look even more like the animal).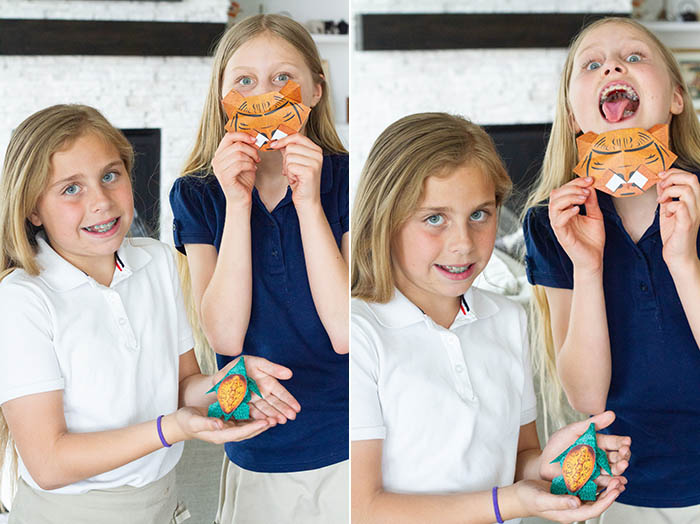 My older girls were really excited when the kit arrived in the mail from the publishing company and immediately got opened up the kit and started working on different animals.  These aren't the simplest origami models, so this is a project for older kids, in my opinion.  I liked the fact that the models aren't super simple because each one requires a bit more of a time investment, keeping the kids occupied for longer.  There were a few times that they got stuck, unable to figure out what a particular diagram was telling them to do.  But the authors had us covered as the kit also gives you access to free online video demonstrations which are awesome.  This kit is definitely a win, especially if you have kids who are interested in animals and/or craft projects.  I like that they also get to learn about the different animals.  I also like that a portion of the proceeds from the sales of the kit go to benefit wildlife conservation.
Disclosure: Tuttle Publishing sent me a kit to review at no expense to me.  I received no other compensation.  All experiences and opinions are my own.