Written in partnership with Moscow Muled.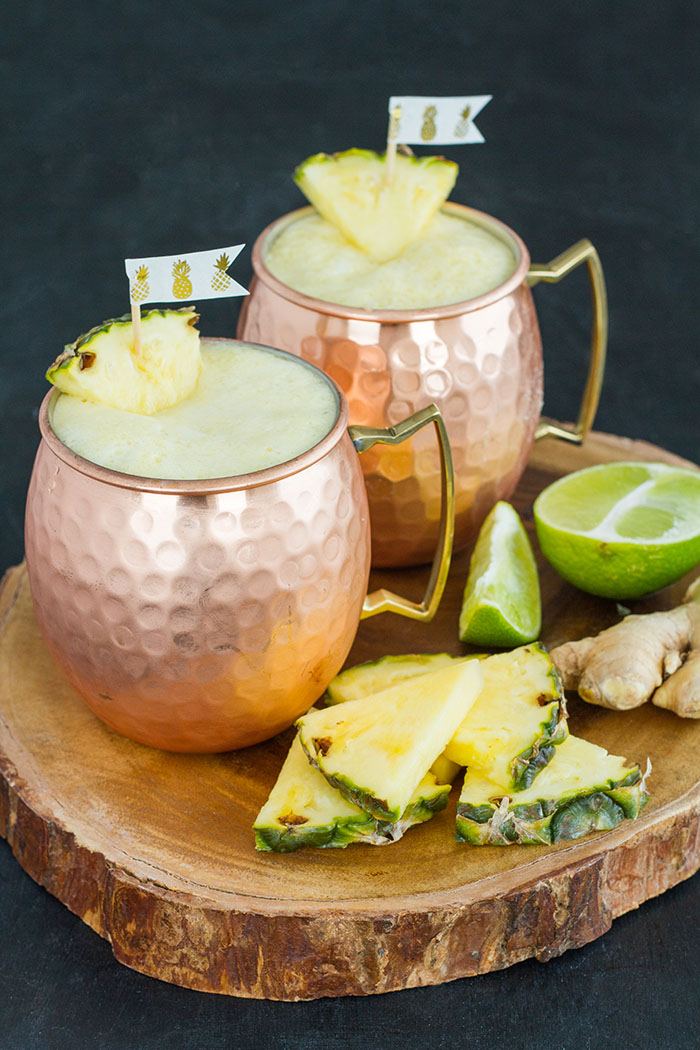 Happy Valentine's Day!  I hope your day is a good one so far.  Monkey added a new word to her growing repertoire: kitty.  She heard our cat meowing on the stairs and ran over to the banister and said "Hi kitty!" while she waived.  Best Valentine's Day gift ever!  Now to give you a little treat–my recipe for pineapple ginger agua fresca.  Now, this may not sound like a traditional Valentine's Day food, but in my mind, anything that is delicious should qualify as long as you make it with love, right?  This recipe came about when I was contacted by Moscow Muled, a company that sells beautiful hand-crafted moscow mule mugs, to see if I was interested in trying out their mugs.  While I waited for the mugs to arrive I started dreaming up things to fill them with and this agua fresca idea was the first thing to pop into my head.  I kind of have a thing for agua fresca.  Ginger is a wonderful ingredient to be eating more of, especially during this time of year, because it will help your body fight a cold or the flu.  It's also good for helping to relieve nausea, may reduce muscle pain and soreness, has been shown to reduce the effects of osteoarthritis, has been shown to lower blood sugars, can help with indigestion, and the list goes on.  Bottom line? Start eating more ginger!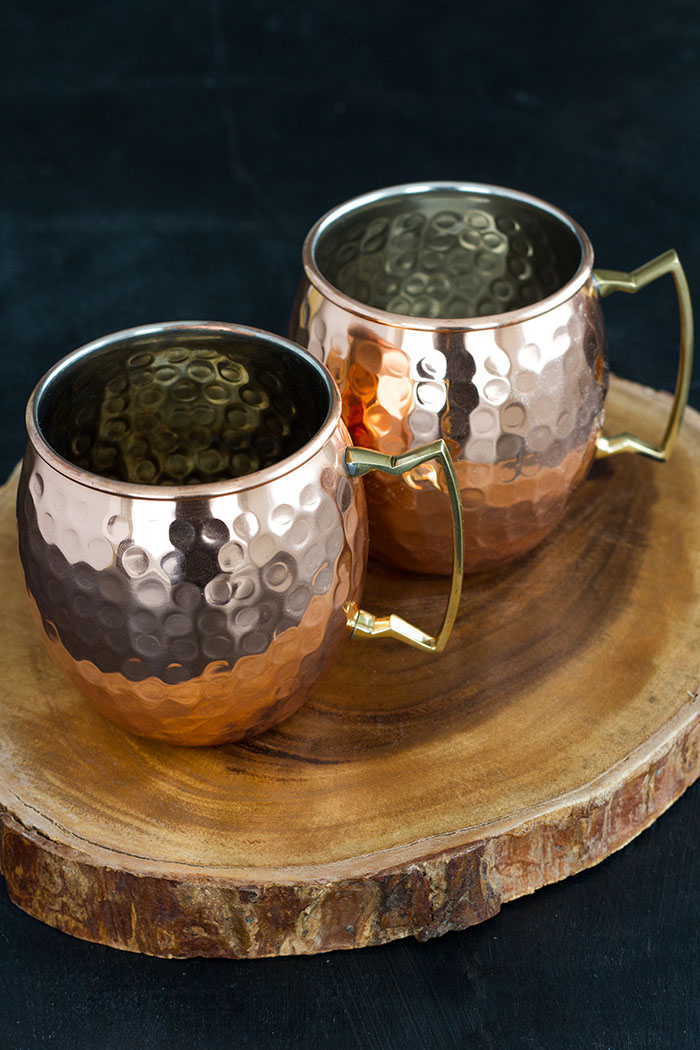 Ok, back to the mugs.  They are beautiful hand-crafted copper moscow mule mugs and they've taken up permanent residence in my cupboard.  I've found myself reaching for one of them instead of a regular glass when I make a smoothie or nice cream, as well as other drinks.  The mugs are lined with nickel, so they won't react to anything acidic that you put in them.  The nickel plating also increases the strength and durability of the mugs.  I love drinking out of a metal cup.  Things stay chilled longer, or warm longer (just make sure whatever you put in them isn't too hot, because then the handle gets hot and OUCH!), and I find that things taste better when you drink them out of a metal cup as well!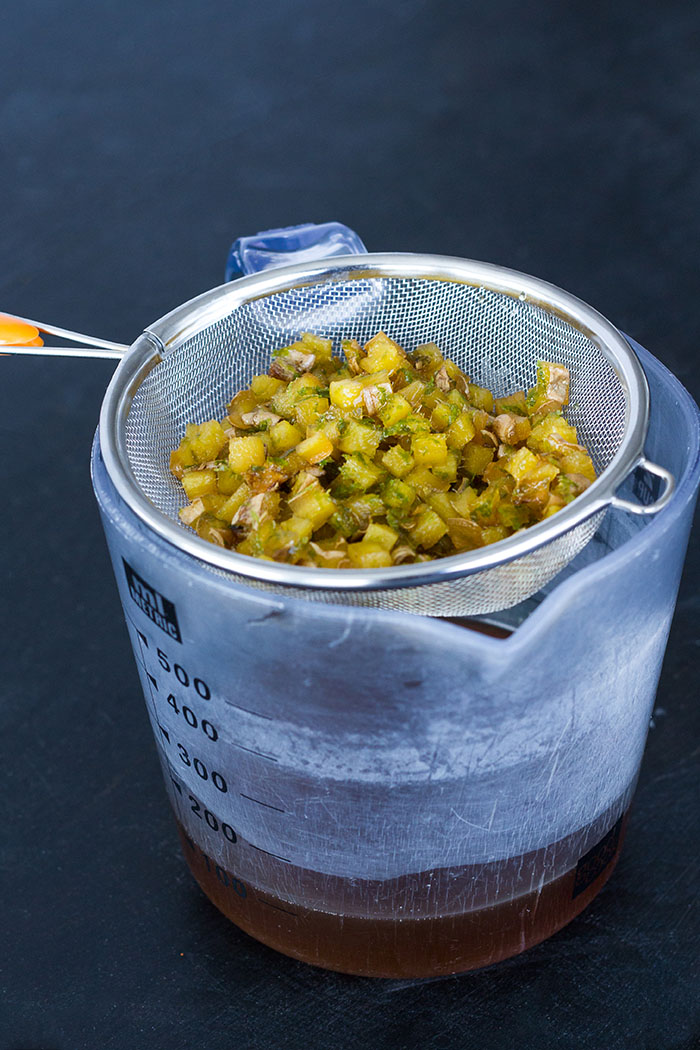 To make the agua fresca you start by making a ginger syrup.  You'll want to do this ahead of time because the syrup will need time to chill before you make your agua fresca.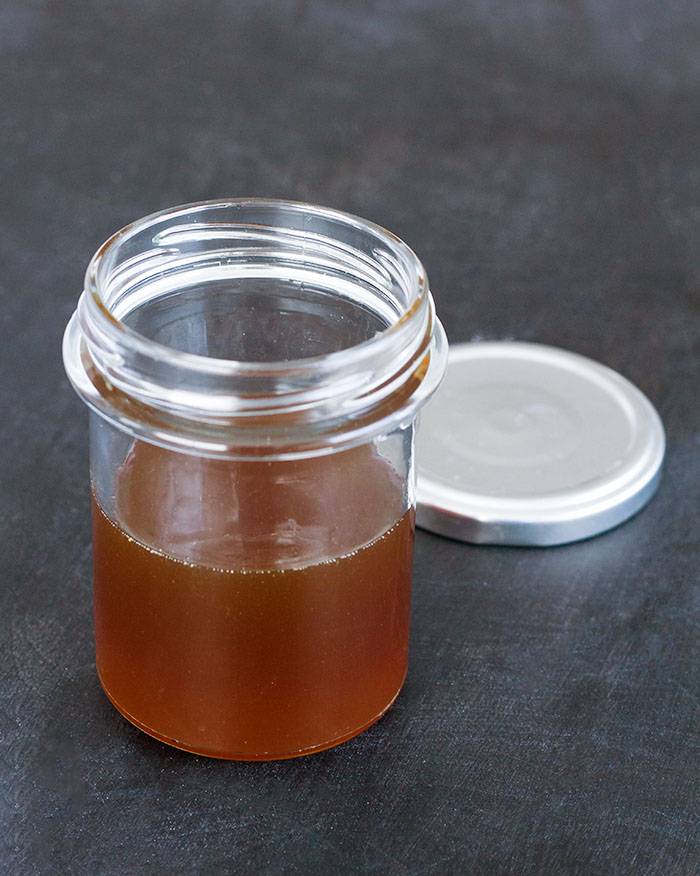 Once the syrup has chilled, you mix it with frozen pineapple, water, and lime juice in a blender, and then it's ready to go!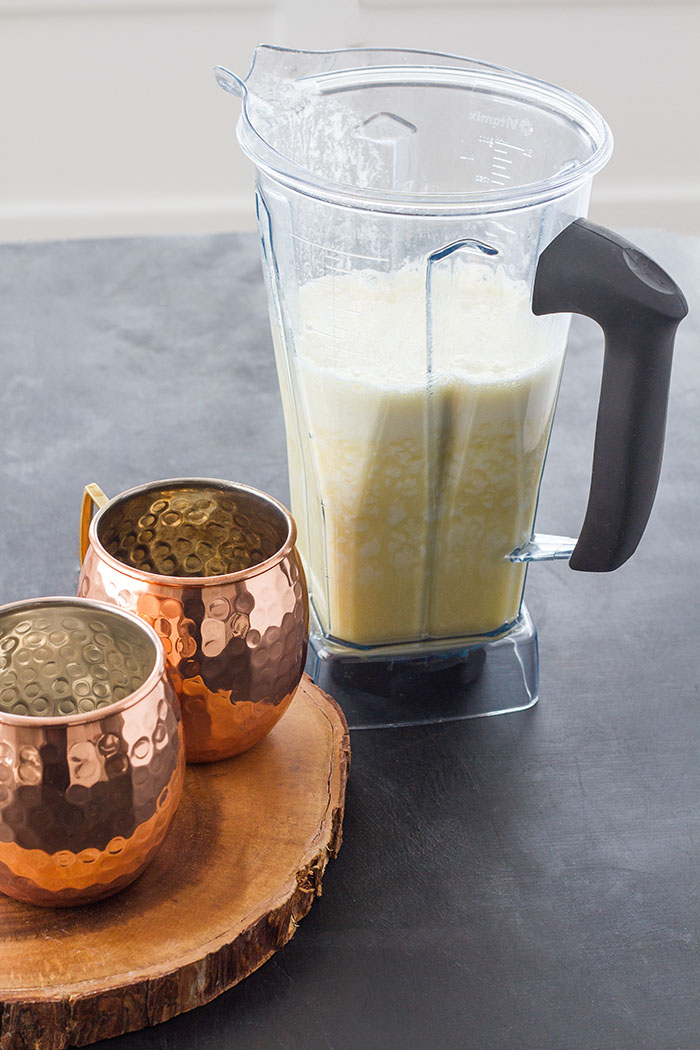 I like mine garnished with wedges of fresh pineapple, but you could also garnish with mint leaves or ditch the garnish altogether!  I hope you enjoy.  Let me know if you try it!  If you've never had the pleasure of drinking out of a moscow mule mug, treat yourself to one from Moscow Muled.  (They also make awesome gifts!)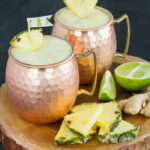 Pineapple Ginger Agua Fresca
This pineapple ginger agua fresca is a refreshing drink for any time of year. You can make it into a spritzer by only using 1/2 cup of water when blending the agua fresca in the blender, then stirring in sparkling water before serving.
Ingredients
For the Ginger Syrup
1 1/4

cups

water

1/2

cup

turbinado cane sugar

2

ounces

fresh ginger, finely chopped

1

teaspoon

finely grated lime zest
For the Ginger Pineapple Agua Fresca
2

cups

cold water

2 1/2

cups

chopped frozen pineapple

1

tablespoon

fresh-squeezed lime juice

Fresh pineapple wedges, to garnish (optional)
Instructions
Make the Ginger Syrup
Mix the water, sugar, and ginger in a small, heavy saucepan and bring to a boil over medium heat. Once the syrup comes to a boil, reduce the heat to maintain a steady simmer and continue cooking for an additional 25 minutes.

Remove the saucepan from the heat and stir in the finely grated lime zest. Let the syrup cool to room temperature, then strain the syrup through a fine mesh sieve. Pour the syrup into an air-tight container and put in the refrigerator to chill.
Make the Ginger Pineapple Agua Fresca
Combine the water, frozen pineapple, ginger syrup, and lime juice in a blender. Puree until smooth. Pour the agua fresca into glasses, garnish with a pineapple wedge (optional), and serve immediately.
*Disclosure: Moscow Muled sent me two of their Moscow Mule Mugs to try out.  I received no other compensation for this post.  All experiences and opinions are my own.