*Disclosure: This post contains Amazon affiliate links that earn me a small commission, at no additional cost to you.  I only recommend products I personally use and love, or think my readers will find useful.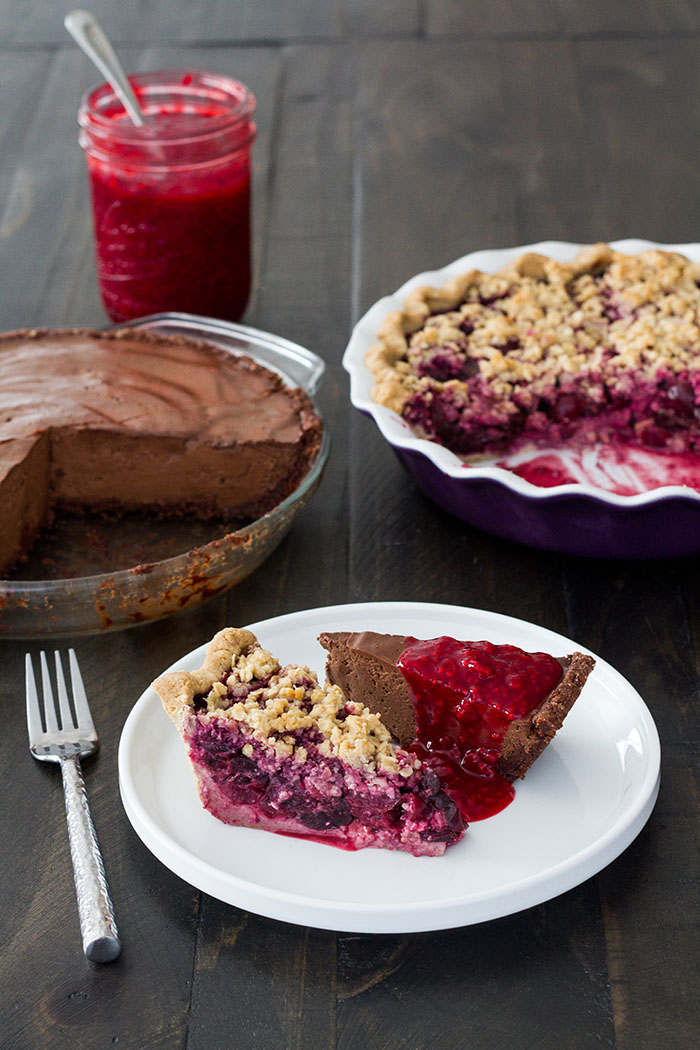 This past Tuesday, July 24th, was Pioneer Day here in Utah and also the Fuji Family's second annual Pie & Beer Day. (Say pioneer out loud and then say pie and beer . . . get it?)  You know me—I'll take any excuse to make and eat pie!  It's one of my favorite food groups after all.  This year I made two pies: a chocolate truffle pie and a cherry pie with an oat crumble.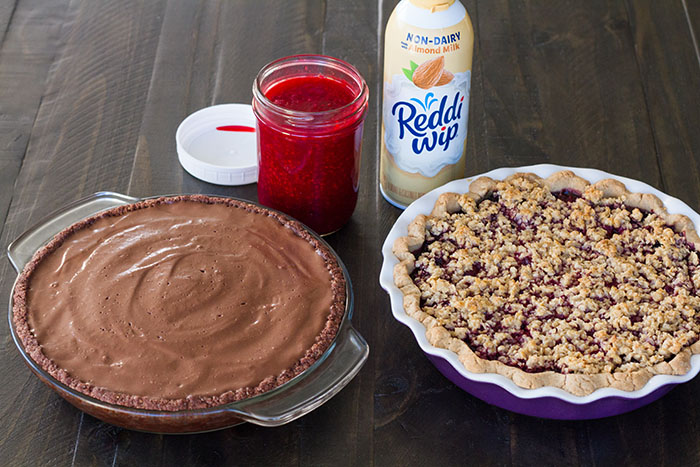 The chocolate truffle pie had a chocolate almond crust and a rich dark chocolate truffle filling.  I also whipped up a raspberry topping to spoon over the slices.  The cherry pie had an oat crust, traditional cherry filling (I used a mix of sweet and sour cherries), and an oat crumble.  They were both divine.  (I'm still tweaking the recipes, so they're not quite ready to share.)  I may, or may not have had leftover pie for dinner the next night . . . If anyone asks me about it I will deny ever telling you this.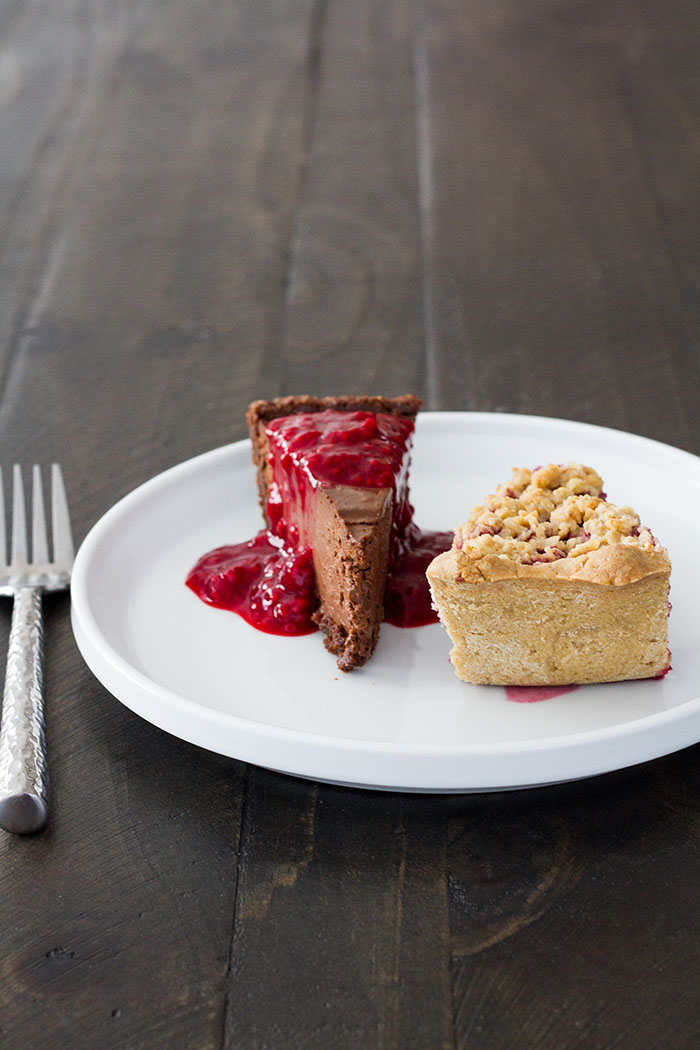 Last year we had one type of root beer, but this year I expanded our offerings so that we could do a tasting.  I had 5 different root beers, a butterscotch beer, and an apple beer for everyone to taste.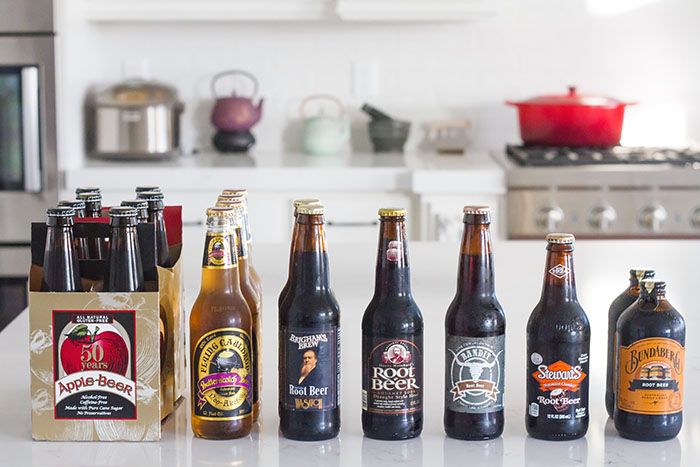 Starting from the left: Apple Beer, Flying Cauldron Butterscotch Beer, Brigham's Brew Root Beer, Henry Weinhard's Root Beer, Bandit Root Beer, Stewart's Root Beer, and Bundaberg Root Beer.  We all loved the Apple Beer.  If you love butterscotch, then you will love the Flying Cauldron Butterscotch Beer because it has a very solid butterscotch flavor.  Brigham's Brew Root Beer is a favorite and compared to the other four root beers that we tried, this one had the most solid/heavy flavor, but not in a bad way.  Henry Weinhard's Root Beer had a creamy taste to it that was delicious.  Bandit Root Beer had hints of licorice in its flavor.  Stewart's Root Beer had a bit of a caramel flavor that made it one of the more popular ones.  Bundaberg, unfortunately, was the one that was at the bottom of everyone's list.  It had an unpleasant aftertaste, which made me sad because I have really loved the other Bundaberg flavors that I've tried in the past.
All in all, it was a very successful Pie & Beer Day, which made for an even better Pioneer Day.  With our bellies full of pie and beer we went outside and enjoyed watching fireworks.  We counted 15 different sets of fireworks!!  Now how am I going to top this next year?