This post is brought to you by
Harmons Grocery
.
It's time to up your summer beverage game, and I suggest that shrubs be a part of your game plan.  A shrub is a fruit and vinegar syrup that was popular during colonial America (before the invention of the refrigerator) as a delicious way to preserve fresh fruit. The syrup can be added to water, sparkling water, or cocktails. Shrubs have come back into popularity in recent years, often under the "less fancy" name of drinking vinegar. When we were in Japan a few months ago, my friend Noriko and I found a Korean pomegranate drinking vinegar, which we purchased and added to sparkling water. It was incredibly refreshing and I've been thinking about it ever since.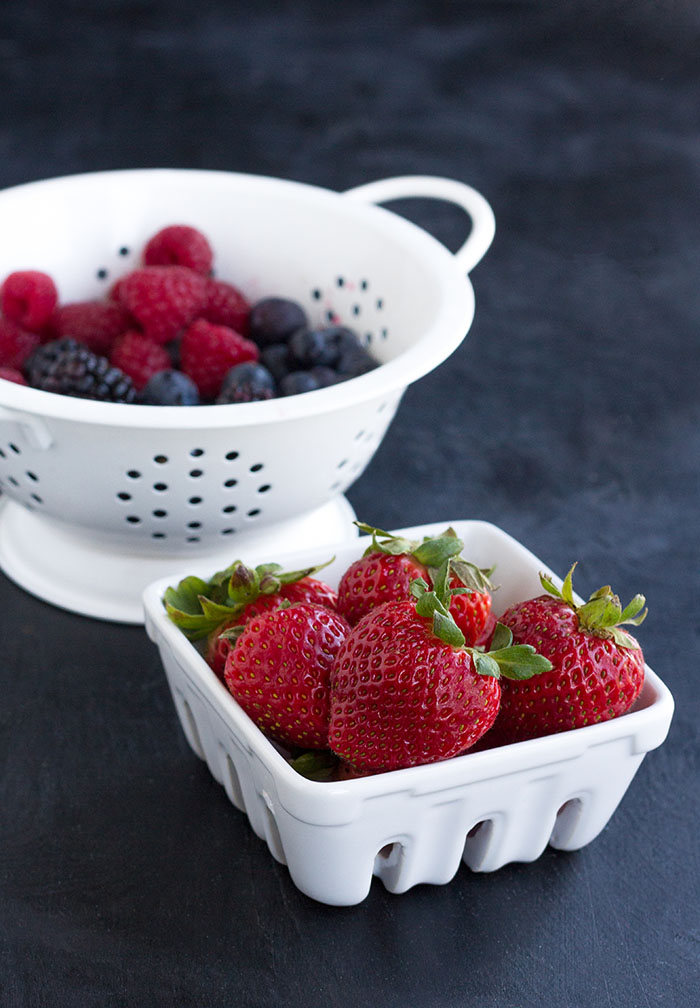 When Harmons Grocery asked me to come up with a recipe using berries, because of Berry Mania (their yearly berry sale), I immediately thought of that drinking vinegar and decided to whip up a drink inspired by it. (If you live near a Harmons grocery store, hop on over to grab your berries for this recipe. You can mix or match 6 packages for only $10 including strawberries, blueberries, raspberries and blackberries, all of which are included in this drink! The deal is available through June 22nd!)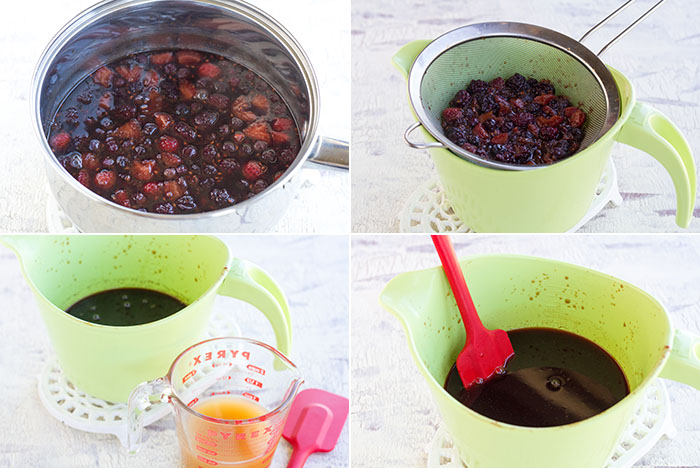 You can make a shrub syrup using two different methods: the cold method and the cooking method. For the cold method you cover fresh berries with sugar and let it sit until a syrup forms, then strain the syrup and stir in vinegar. This delivers wonderful fresh flavors but is more time intensive. The cooking method, which is the method I'm sharing with you today, is done by cooking fresh berries in a simple syrup, then straining the syrup and stirring in vinegar. This method is much quicker and still make a delicious shrub.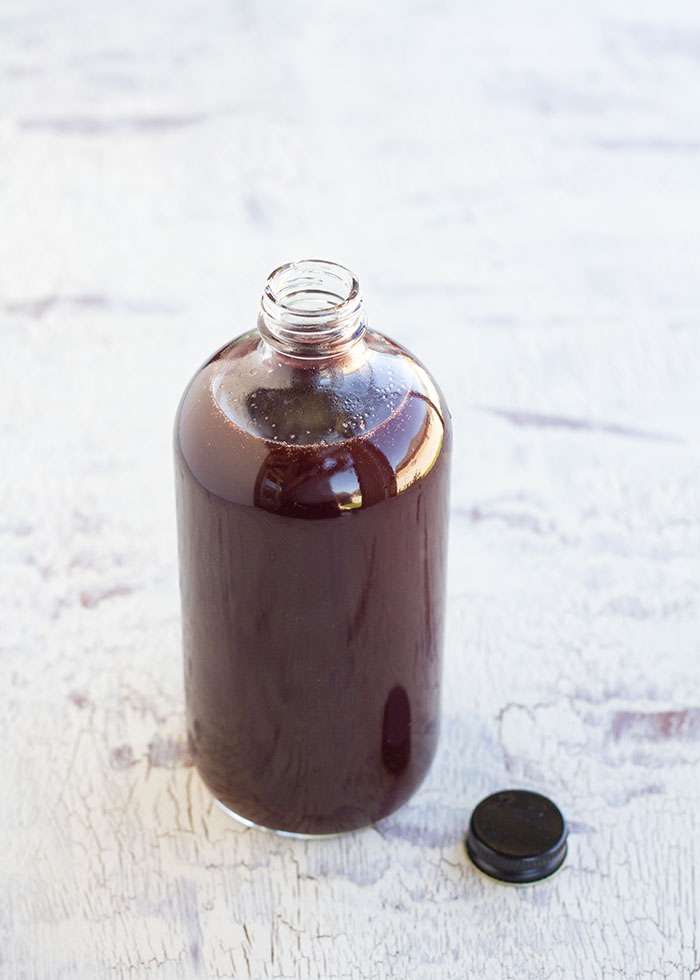 Once you have made your shrub, pour it into a glass bottle or jar and stick it in the refrigerator to chill. The longer you let it sit in the refrigerator, the more the shrub will mellow. My favorite way to enjoy it is to pour a couple of tablespoons into a glass filled with ice, then fill the rest of the glass with sparkling water and garnish it with a sprig of mint and some fresh berries.  Shrubs are perfect for summer because they are light and refreshing and make wonderful use of summer berries!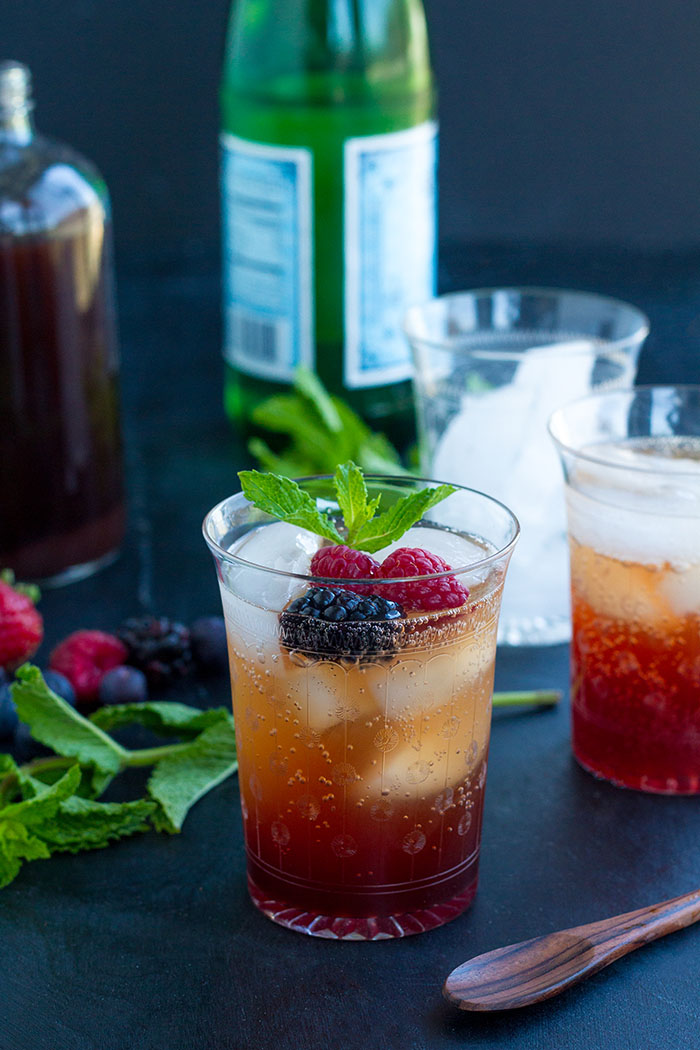 Print This Recipe
Summer Berry Shrub
Makes about 3 1/2 cups (enough to make 28 spritzers)
Ingredients:
2 cups water
1 1/2 cups coconut sugar (or granulated sugar)
4 ounces strawberries, chopped into large pieces
4 ounces blueberries
4 ounces raspberries
4 ounces blackberries
1/2 cup apple cider vinegar
Directions:
1. Combine the water and the sugar in a large saucepan and heat over medium-high heat until the sugar has dissolved completely.
2. Add the berries, let the liquid come to a simmer, then reduce the heat to medium-low and simmer for 10 minutes. Remove the saucepan from the heat and allow the fruit syrup to steep and cool for about 10 minutes.
3. Strain the syrup into a large (non-metal) bowl and then stir in the vinegar. Let the syrup sit and cool for about 10 minutes before pouring into glass jars, covering, and putting into the refrigerator to chill.
To make a Summer Berry Shrub Spritzer:
Fill a tall glass about three-quarters full with ice, add two tablespoons of summer berry shrub, then fill the rest of the glass with sparkling water (or seltzer water) and garnish with fresh berries and a sprig of fresh mint.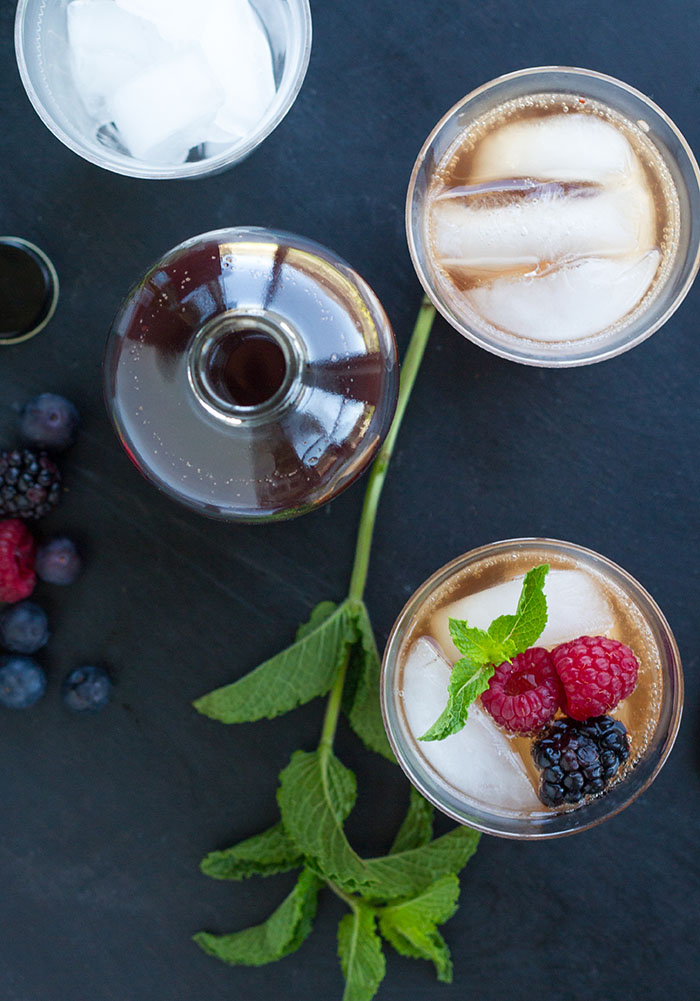 —————————————————————-
*Disclosure: I was compensated by Harmons Grocery for my time in developing this recipe and writing this post. All experiences and opinions are my own!