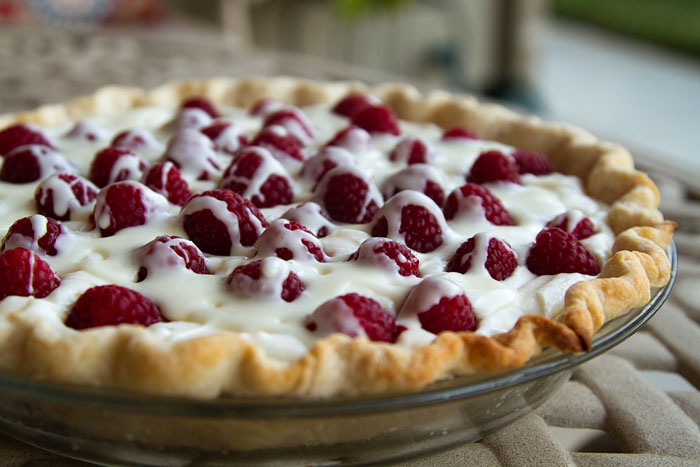 Happy National Pie Day!  To celebrate today, I thought it would be appropriate to share a recipe from the woman who brought me into this world.  My mom and I made this pie, a White Chocolate, Orange, and Raspberry dream, when we were visiting for Christmas.  I have many memories of watching my mom make pie, as I hovered in the kitchen hoping for a scrap of extra pie dough.  She always pulled out her old Better Homes & Gardens New Cook Book and flip to the back cover to use the recipe for plain pastry.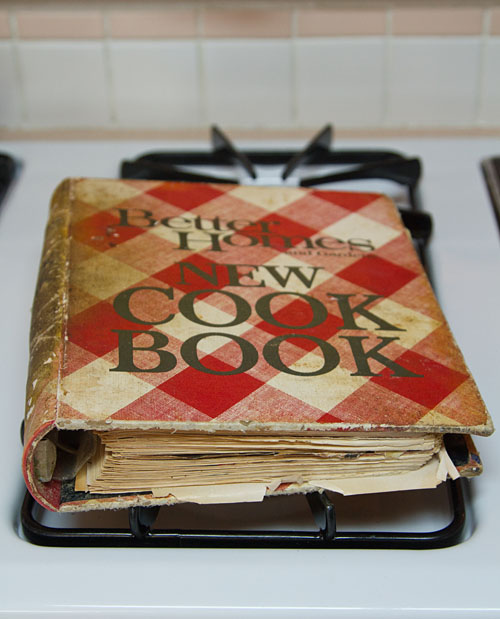 My mom would deftly sift together flour and salt, then cut in shortening until the mixture resembled small peas.  Then she would mix in tablespoons of cold water until the dough formed a shaggy ball, which she would then roll out, drape over a pie plate, trim the excess, and then shape the edges into gentle scallops by pinching the dough around her fingers.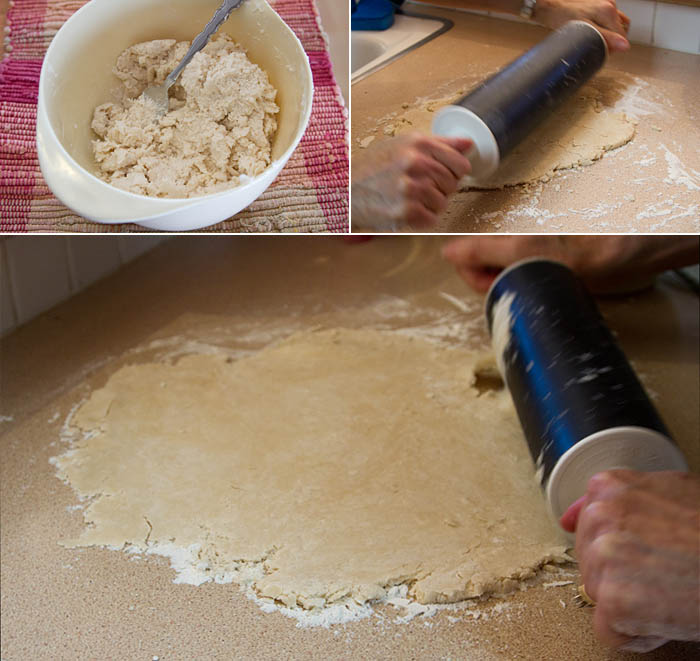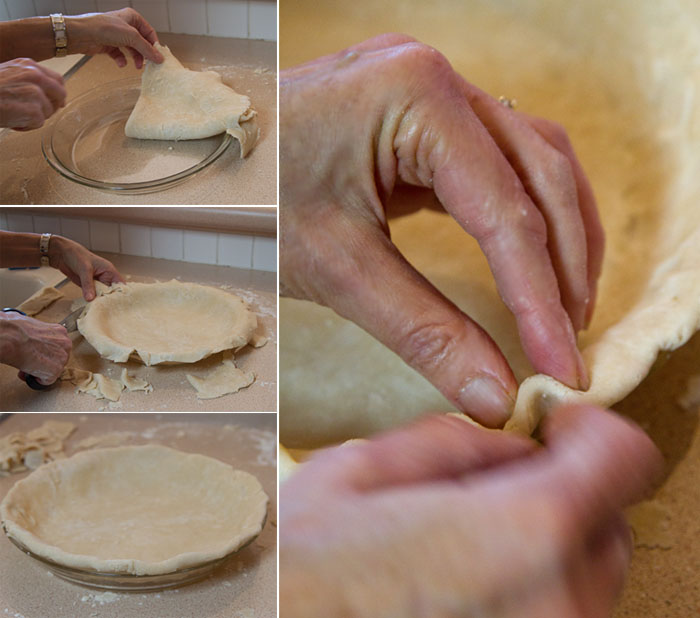 Nothing has changed, and my mom still makes the best pie crusts—light and flaky.  For the White Chocolate, Orange, and Raspberry Pie, we made a single pie crust, then filled it with a white chocolate and cream cheese filling flavored with finely grated orange zest.  I pushed fresh raspberries into the filling, and we finished the pie off with a white chocolate drizzle, then put the pie in the refrigerator to chill.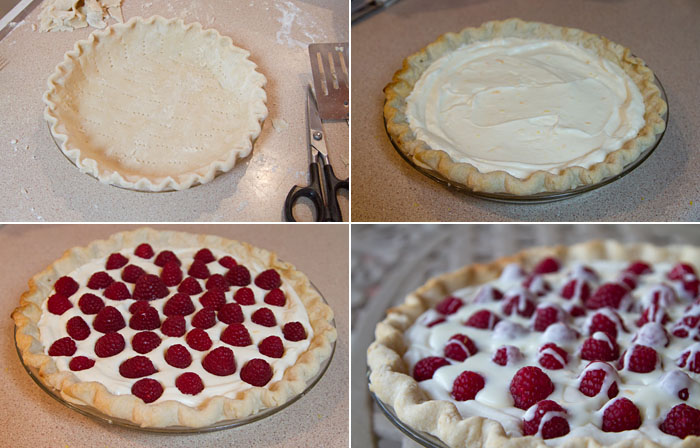 The finished pie is quite divine.  Flaky pie crust mixed with a creamy white chocolate filling with the flavor of orange cutting through the richness, finished off with bursts of juicy raspberry and white chocolate.  Even though this was my first time having this pie, it still tasted like home, because it came from my mother's kitchen, and had her perfect crust.  A line from one of my favorite, now defunct TV shows, Pushing Daisies, sums it up perfectly: "Candy might be sweet, but it's a traveling carnival blowing through town. Pie is home. People always come home."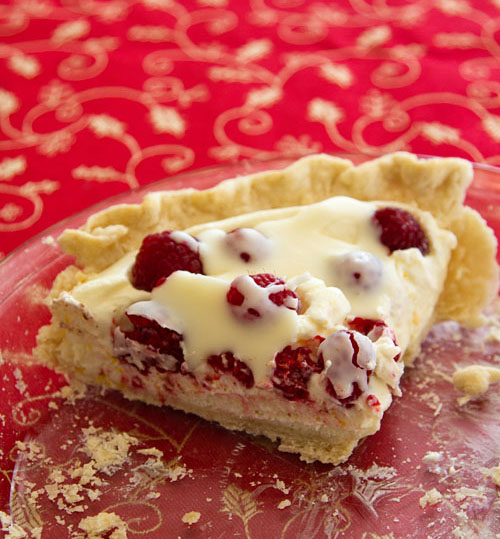 Print This Recipe
Fuji Nana's White Chocolate, Orange, & Raspberry Pie
Makes 1 9-inch pie
1 round of pie crust dough, for a single-crust pie
For the filling:
2/3 cup white chocolate chips
3 tablespoons milk
5 ounces cream cheese, softened
1/2 cup confectioners' sugar
2–3 teaspoons finely grated orange zest
1 cup whipping cream, whipped
For the topping:
1/2–1 cup fresh raspberries (depending on how many berries you want to use)
1/4 cup white chocolate chips
1–2 teaspoons shortening
1. Prepare the pie crust: Fit one round of pie crust dough into a pie plate/pie pan. Drape extra pie crust over the sides, and trim it so that you have about 1 inch extra all around the rim, then crimp the edges decoratively. Prick the inside of the pie crust all over with a fork, then bake in a 450 degree oven for 12 minutes. Cool completely.
2. Prepare the filling: Microwave the 2/3 cup of white chocolate chips and milk, stirring frequently until melted. Cool to room temperature.
3. Beat cream cheese, powdered sugar, and orange peel with mixer on low speed until smooth. Beat in white chocolate mixture. Fold in whipped cream. Spread into pie crust. Arrange raspberries on top of filling.
4. Prepare the topping: Melt the 1/4 cup of white chocolate chips and shortening; drizzle over pie.
5. Refrigerate two hours until set.