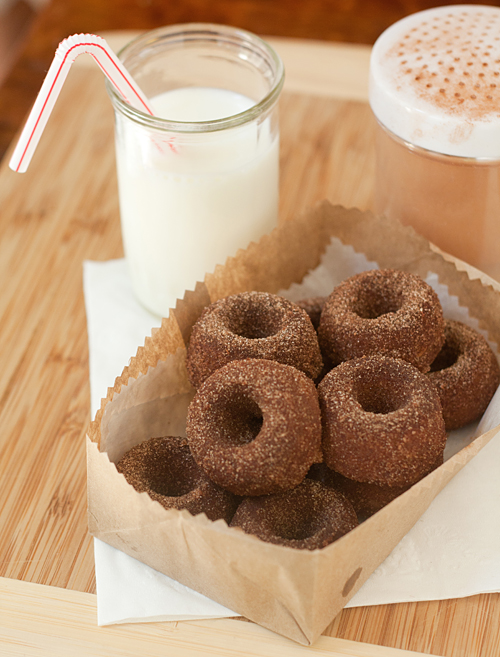 Happy National Donut Day!!  I hope you're celebrating!  Today I'm sharing a recipe for Baked Cinnamon and Sugar Tofu Donuts.  A couple of weeks ago my friend Noriko sent me the link to a recipe for baked tofu donuts.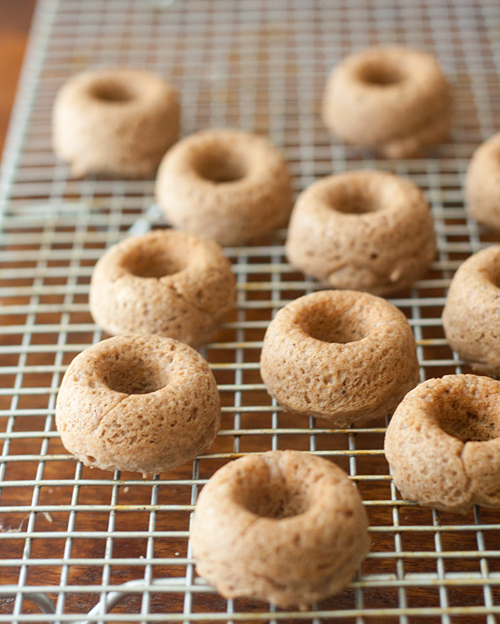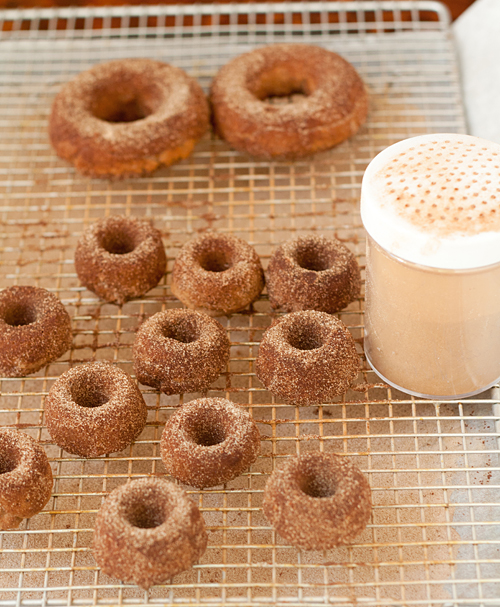 After making several variations on the recipe, this is what I eventually ended up with.  I figure that because these are baked, contain tofu, and are mini, they're good for you, right?  Don't try and tell me otherwise, because I'll stick my fingers in my ears and start singing "I Am Woman" at the top of my lungs.  You have been warned.  These donuts are moist and jam packed with cinnamon and sugar flavor.  You'd never guess they have tofu in them!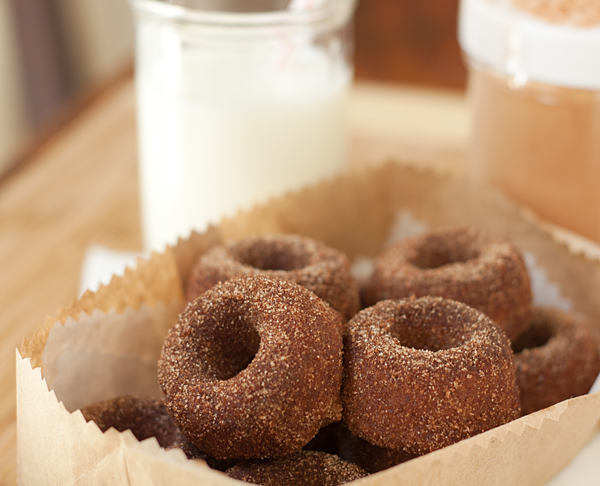 Print This Recipe
Baked Cinnamon and Sugar Tofu Donuts
Recipe adapted from Cookpad.com
Makes 12 mini donuts
6 ounces silken (soft) tofu
1 1/2 tablespoons light brown sugar, packed
1 tablespoon honey
1 teaspoon canola oil
1 teaspoon vanilla extract
3/4 cup cake flour
1 1/2 teaspoon baking powder
1 teaspoon ground cinnamon
1/2 teaspoon ground nutmeg
pinch of salt
For Cinnamon and Sugar Coating:
1/4 cup butter, melted
1/2 cup granulated sugar
1 tablespoon ground cinnamon
1. Preheat the oven to 350 degrees Fahrenheit. Lightly grease 12 cups of a mini donut pan.
2. Mix together the tofu, brown sugar, honey, canola oil, and vanilla extract in a medium size bowl until smooth.
3. In a separate bowl, whisk together the cake flour, baking powder, cinnamon, nutmeg, and salt. Add the flour mixture to the tofu mixture and whisk until smooth.
4. Use a piping bag or a spoon to fill each donut cup about three-quarters full, making sure the center post is clear.
5. Bake until the donuts are a light golden brown and spring back when touched (about 15 minutes). Let cool slightly, then gently turn the donuts out onto a cooling rack.
6. Add the cinnamon and sugar coating: Whisk together the granulated sugar and cinnamon and put the melted butter in a small bowl. Dip each donut in the melted butter then sprinkle with a coating of cinnamon and sugar and put the donut on the cooling rack to dry. Repeat with the rest of the donuts. After a couple of minutes, add a second cinnamon and sugar coating and serve.