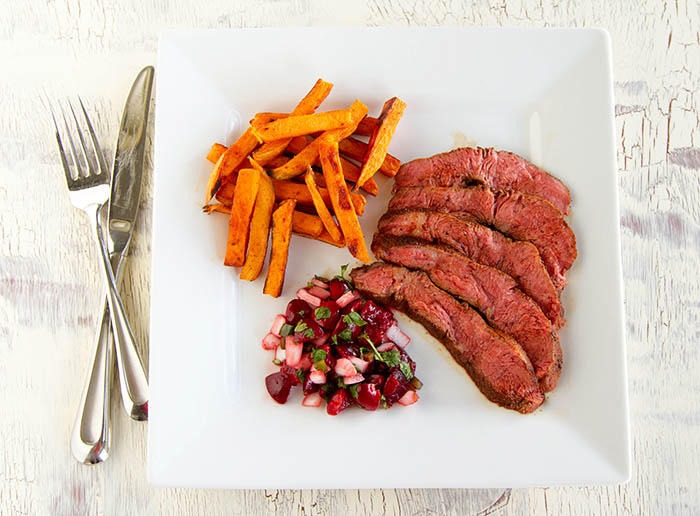 With it being Bastille Day today (the day that commemorates the beginning of the French revolution on the 14th of July in 1789 with the storming of the Bastille), I am utterly nostalgic, thinking of my time spent living in Paris as a college student.  Last week I read The Belly of Paris, written in 1873 by Emile Zola, which takes place in Paris during the Second French Empire (period from 1852 to 1870), in Les Halles, the newly rebuilt central marketplace which was known at that time as le ventre de Paris, or the belly of Paris (thus the name of Zola's book).  While living in Paris, I attended classes in an old building very close to where Les Halles used to be (it is now a large shopping district called Forum des Halles), and would actually walk up through the area from the metro station (Châtelet-Les-Halles) to get to class.  The Belly of Paris is a great read—Zola should have been a food writer, as he had a way of describing the food of the markets that brings it to life.  
Reading about French food and the area of Paris where I spent so much time inspired some reminiscing about my own meals in Paris.  One meal in particular came to mind, a dinner at a little bistro in a neighborhood on the Left Bank with one of my classmates.  We sat outside and had a perfect view of the Seine river and the Eiffel tower in the distance.  We both ordered steak frites, a classic French bistro meal of steak and fries.  It was one of those moments that was picture perfect.
The memory inspired me to whip up my own version of steak frites.  I added a not-so-French twist with a cacao chili rub inspired by mole and all of the spicy dishes we enjoyed in our recent vacation to Mexico.  I used a flat iron steak and cooked it sous vide.  Instead of regular french fries, I made some oven baked sweet potato fries and served everything with a cherry pico de gallo.  Although this meal isn't classically French, it is delicious!  Happy Bastille Day everyone!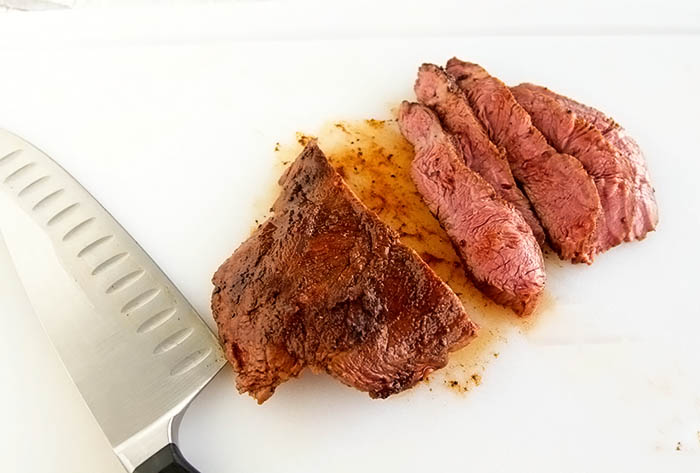 Print This Recipe
Sous Vide Cacao Chili-Rubbed Flat Iron Steak
Cacao chili rub adapted from Ellie Krieger's Coffee and Chili Rub
Makes 4 servings
For the cacao chili rub:
1 teaspoon honey
1 1/2 teaspoons Crio Bru powder (or cocoa powder)*
1 1/2 teaspoons chili powder
1/2 teaspoon fine grain sea salt
1/2 teaspoon smoked paprika
1/4 teaspoon ground mustard
1/4 teaspoon ground coriander
1 1/4 pounds flat iron steak
—————————————————
1. Fill and preheat your sous vide machine to 55 degrees Celsisu (131 degrees Fahrenheit).
2. Combine all of the ingredients for the cocoa chili rub in a small bowl to form a thick paste.
3. Cut the flat iron steak into two equal pieces (so that they fit into their cooking pouches better).  Coat the two pieces of steak well on both sides with the rub, then put the pieces into two separate food-grade cooking pouches and vacuum seal.
4. Submerge the pouches in the preheated water oven and cook for at least 1 hour. Remove the steaks from their pouches and pat them dry with paper towels.
5. In a hot skillet, sear the steak for color and to warm slightly, for about 1 minute on each side. Then let the steaks rest for a couple of minutes before slicing the steak against the grain and serving.
*Recipe Notes: If you don't have Crio Bru, cocoa powder can be used, although the flavors won't be as pronounced.  Crio Bru, ground roasted cocoa beans for brewing, brings a wonderful earthy, rich flavor to this rub.
==========================================
How about whipping up some other French dishes to celebrate Bastille Day?