Milton Snavely Hershey, the founder of the Hershey Chocolate Company, once said, "Caramels are only a fad.  Chocolate is a permanent thing."  With that in mind, I figured I had better help you out by taking the caramel recipe I shared with you yesterday from the realm of fad to permanent popularity.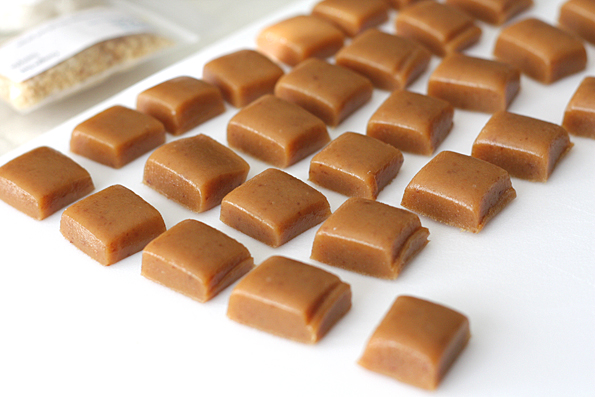 Once you have cut up all of your caramels, dip them in rich melted chocolate.  The combination of the creamy caramel with the chocolate is pure bliss and perfect for gifting.
How to dip caramels in chocolate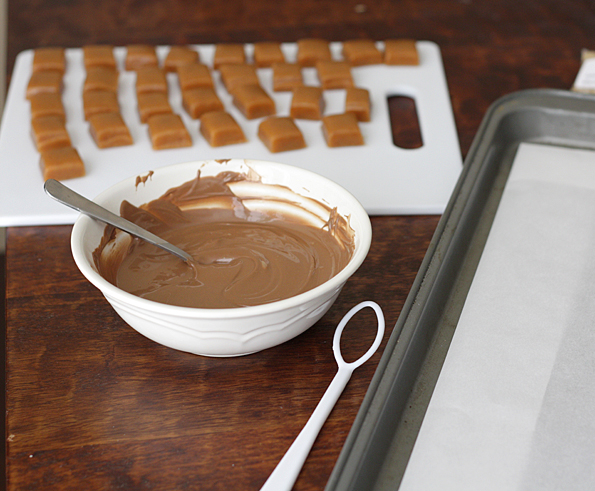 Line a baking sheet with wax paper, parchment paper, or a Silpat.  Now finely chop some semisweet chocolate and melt it.  Dip a caramel into the chocolate.  Coat completely and then lift it out with a small fork or with a candy dipping tool.  Shake off the excess chocolate by rapping the fork/tool on the edge of the bowl lightly.  Remove any drips from the bottom by running the fork across the edge of the bowl.  Then slide the caramel onto the prepared baking sheet.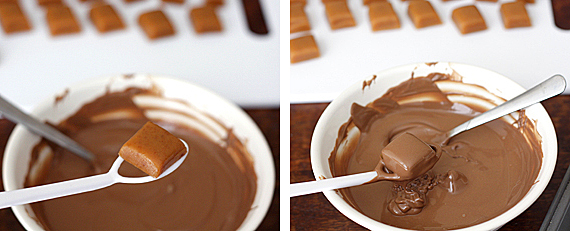 Repeat with the other caramels that you want to dip.  Allow them to cool at room temperature until they are solid.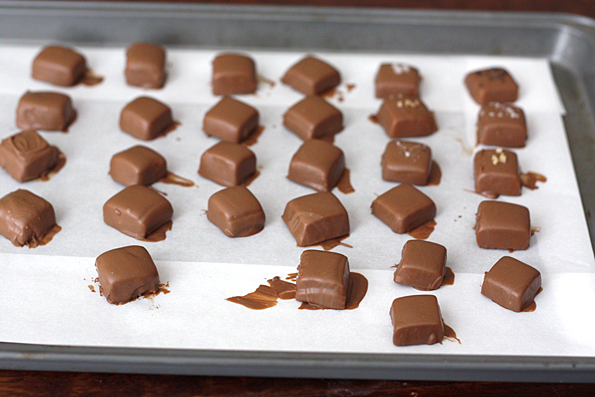 Once they are completely set, gently lift each chocolate from the baking sheet.  If it has any extra chocolate on any of the sides, gently break off the excess with your fingers.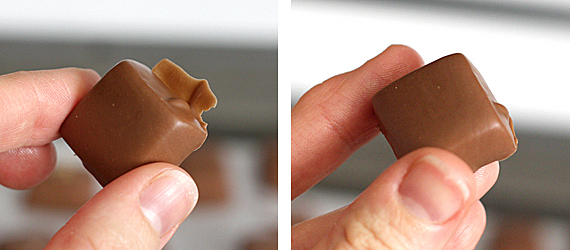 Now you can put the chocolates in candy cups and package them up for gifting!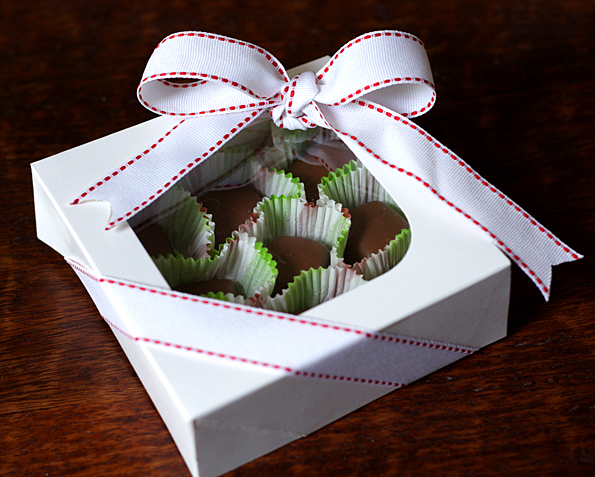 If you want to make the caramels even more unique, you can sprinkle a few grains of different finishing salts onto the tops of the dipped caramels (before the chocolate has set).  Fleur de sel or Maldon are popular choices.  You could also use a variety of salts to make it fun for people to guess what type of salt was used.  I played around with some samples of salts that Marx Foods sent me to try out.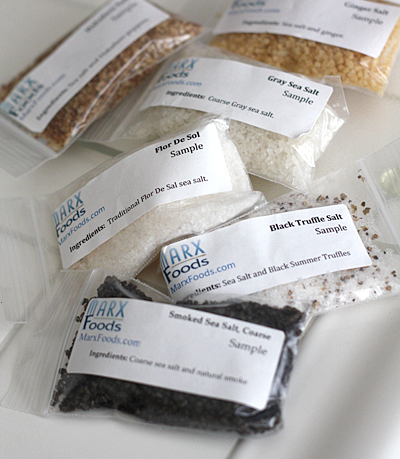 I tried their Coarse Smoked Sea Salt, Gray Sea Salt, Ginger Salt, Flor de Sol, Habanero Salt, and Black Truffle Salt.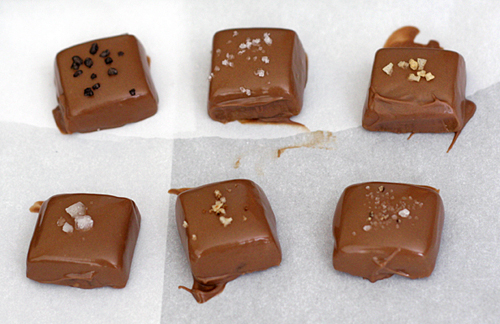 They were all fun on the chocolate dipped caramels, but my favorites were the Ginger Salt and the Habanero Salt.  I liked the different layers of spiciness that these salts added to the caramel and chocolate.  Delish!!