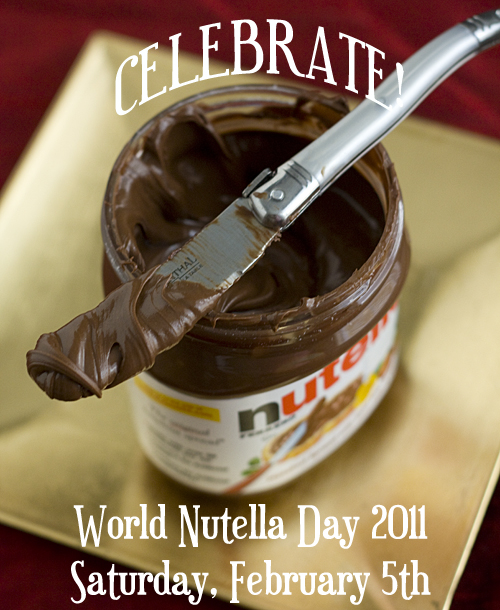 Happy World Nutella Day!  If you're anything like me, you'll be grabbing a spoon, a jar of Nutella, a good book, and curling up in your favorite chair for some serious Nutella Meditation today!  For the unitiated, World Nutella Day (February 5th) is the day that Nutella lovers around the world unite in celebrating their love for Nutella.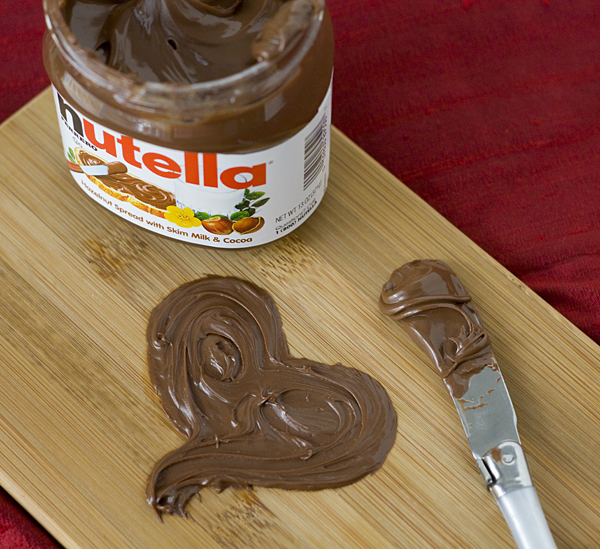 Don't know what Nutella is? Oh my, we may have a problem.  All I can say is please, please go buy some and try it.  On the other hand, feel free to continue living in ignorance and leave your Nutella for me!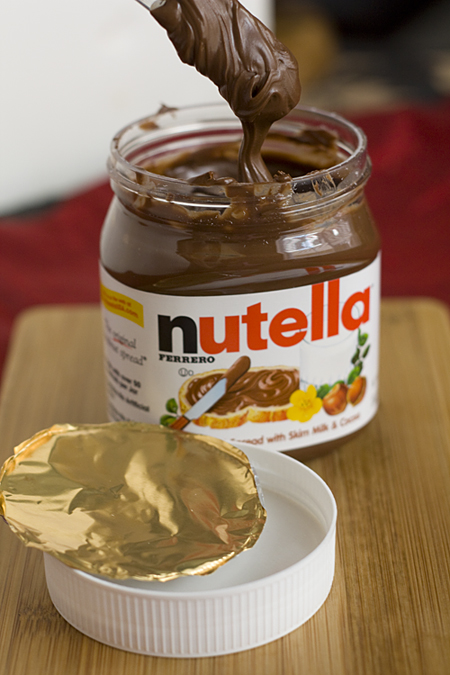 Speaking of Nutella, there is a new Nutella site in town!  The amazing Paula of bell'alimento just launched Bella Nutella today, a site celebrating Nutella by featuring submissions from Nutella lovers.  Go and explore all of the delicious Nutella goodness that is happening on Bella Nutella!

Yesterday I cooked up some little mini chocolate cookies and then sandwiched them with some Nutella.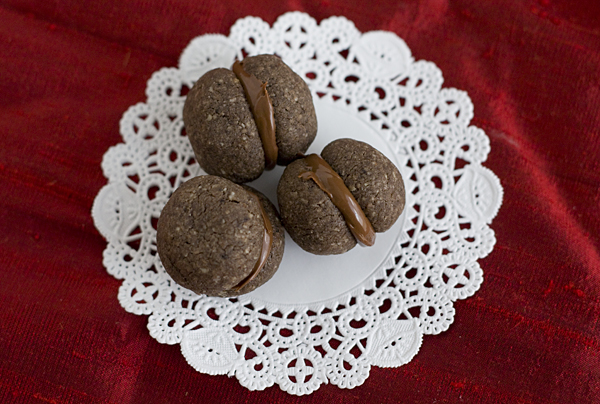 I wanted to have something especially for the Fujilings for today. These cookies are perfect for little hands, and will provide a treat without anyone overdosing on sugar.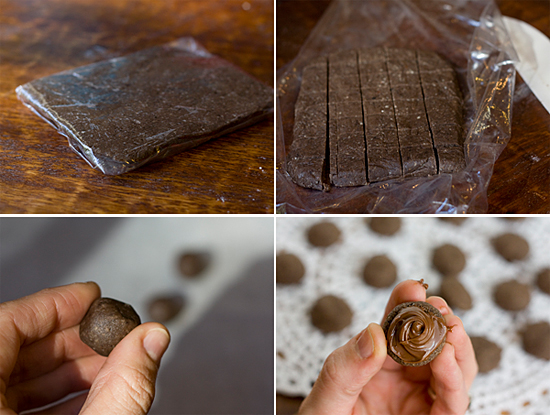 The dough takes about 5 minutes to mix up, then has to chill for about an hour.  Then all that's left to do is bake them for 10 minutes, wait for them to cool, slap some Nutella between 2 cookies, and . . . EAT!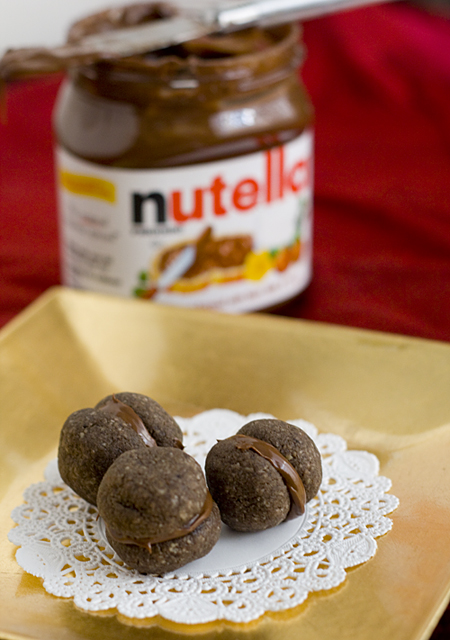 Print This Recipe
Chocolate Nutella Sandwich Cookies
Makes 20 sandwich cookies
4 tablespoons butter, at room temperature
1/2 cup ground almonds
7 tablespoons cake flour
5 tablespoons powdered sugar, sifted
1 tablespoon cocoa powder
1/3 cup Nutella, for filling
1. Beat the butter in a bowl until creamy and fluffy.  In a separate bowl, whisk together the ground almonds, cake flour, powdered sugar, and cocoa powder.  Now add this mixture to the butter and use a spatula to combine the ingredients into a thick stiff dough.
2. Turn the dough out onto a large piece of plastic wrap.  Shape the dough into a rectangle or square about 1/2-inch thick, then wrap the dough in the plastic wrap and refrigerate for about one hour.
3. Preheat the oven to 320 degrees Fahrenheit.  Line two baking sheets with parchment paper.
4. Remove the dough from the refrigerator.  Using a sharp knife, cut the dough into 40 pieces.  Using your hands, carefully roll each piece of dough into a ball.  The dough may crumble a bit, but just push the cracks and pieces back together until the dough becomes more cohesive and shapes into a ball.  Place the shaped dough on the baking sheets, leaving at least 1/2-inch of space between each cookie.
5. Bake the cookies for 10 minutes, then remove from the oven and transfer the baking sheets to a cooling rack and let the cookies rest until they reach room temperature.
6. When the cookies have reached room temperature, spread a spoonful of Nutella on the bottom side of a cookie. Place another cookie, bottom side down, on top of the filling.  Repeat with the remaining cookies.
* All I can say is thank goodness the girls behind the blogs Ms Adventures in Italy and Bleeding Espresso had the genius idea of starting World Nutella Day!  Thanks ladies!!!