My first meal in Japan was nothing fancy, yet it still remains one of my fondest memories of my first time living in Japan, as it was one of the moments where I caught a glimpse of how much I was going to love the country.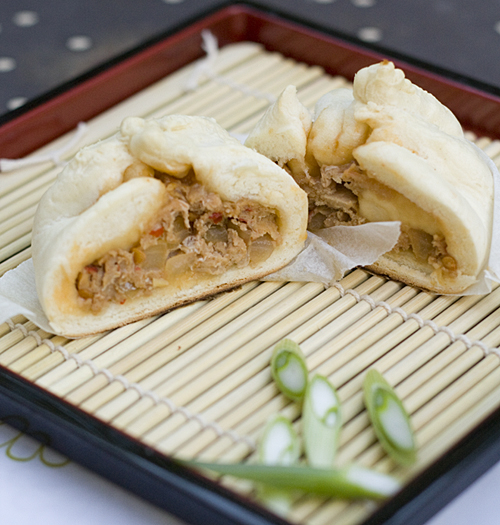 I remember landing at Narita Airport for the first time.  It was a hot and humid afternoon in late September, 2002.  As we got closer, I started being able to see rice fields, neatly arranged across the landscape, like a handmade quilt.  As we touched down on the runway, the air seemed to shimmer from the heat and humidity.  After making it through immigration and customs, we bought train tickets and traveled to Shinjuku eki, one of the busiest train stations in the world, where we met up with a fellow foreigner who would be taking us to our new apartment.  I remember watching the lights of the city whiz by on the train, feeling excited and overwhelmed at the same time.  At one point when we had to change trains, I almost missed getting on the train, as I was unaccustomed to the crush of people moving quickly in and out of the doors.  When we finally reached our final stop, Fujigaoka eki, just outside of Tokyo on the outskirts of Yokohama, I was exhausted.  We got off the train and began the 15-minute walk to our new apartment.  Right before we reached our new home, we stopped at a convenience store to pick up some food so we would have something to eat until we could get to a grocery store in the morning.  Mr. Fuji, who had lived in Japan several times before, grabbed a couple of things he thought I might enjoy, and then we finished the walk to the apartment, and said goodbye to our guide, who handed us our keys and wished us good luck.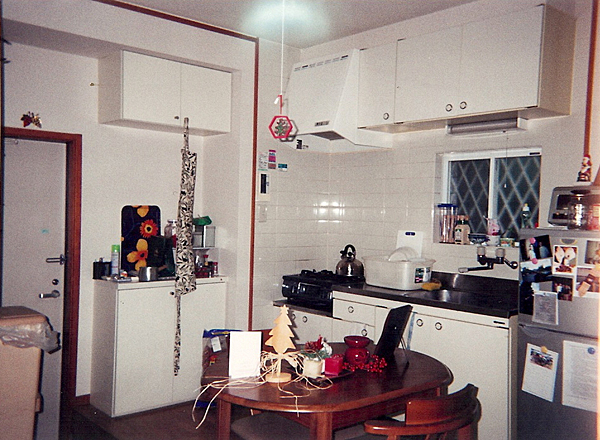 We opened the door to find a small modest apartment, roughly 700 square feet in size, with 2 rooms, a small kitchen/dining area, a closet that housed the toilet, and a small room that contained a sink and mirror, a washing machine, and a shower and ofuro (Japanese style bath).  We set our luggage down, then sat at our small kitchen table, and opened up the bag from the convenience store.  Inside the bag were two onigiri, Japanese rice balls wrapped in seaweed, and two nikuman, Japanese steamed pork buns—simple food, but total comfort food.  I was in heaven.  Even now, when I take a bite of onigiri or nikuman, I'm transported back to that first day in Japan, sitting tired and happy at our little kitchen table.  Since that first meal, I have never tired of those two items, and the best part is that both are easy to make at home!  I've written about onigiri before, but have neglected nikuman.  This past Sunday I made some nikuman, and when someone on Twitter asked where she could find the recipe, I replied that it was in my head, but would write it up and put it here on LFM.  So here I am, finally sharing nikuman with you!
Nikuman is easy to make.  You start by making a simple dough from flour, baking powder, sugar and milk.  Then you make the filling.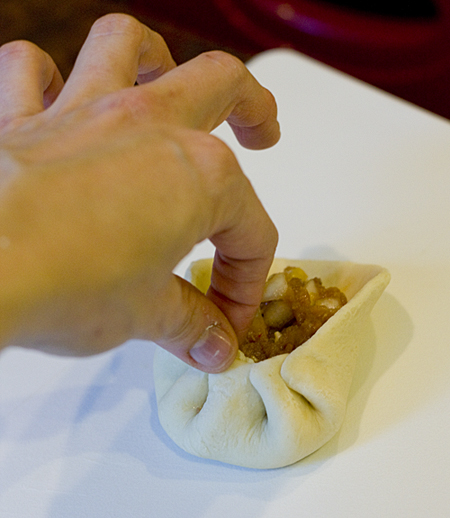 The hardest part is actually assembling the buns, as the traditional "old-school" style dough sometimes has a mind of its own and likes to continually retract instead of staying where you want it to.  Because of this, resting the dough after kneading it is very important, as it helps relax the gluten strands in the dough, making it easier to work with.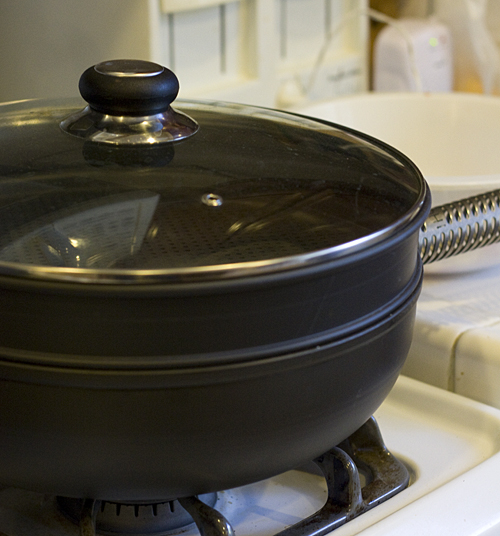 Once the buns are assembled, you pop them in a steamer for 15 minutes and they're done! (I use my ManPans 12-inch wok/steamer set—works perfectly!)   The dough will have morphed in a soft tender bread, and when you break a bun open, steam will escape, along with the tantalizing aroma of seasoned pork, and you won't be able to resist taking a bite!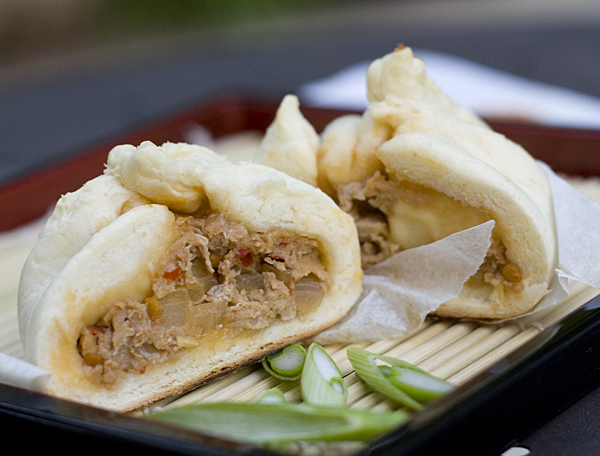 Print This Recipe
Nikuman
Makes 8 buns
For the dough:
2 1/2 cups all-purpose flour
4 teaspoons baking powder
1/4 cup granulated sugar
2/3 cup warm milk
For the filling:
4 ounces ground pork
1/3 onion, finely chopped
1.5 ounces boiled bamboo shoots, finely chopped
2 teaspoons finely grated fresh ginger
2 teaspoons chili garlic sauce
2 teaspoons soy sauce
2 teaspoons granulated sugar
1 teaspoon sesame oil
1 tablespoon rice vinegar, for cooking (optional)
1. Make the dough: Sift the flour and baking powder together in a large bowl. Whisk the sugar into the flour. Pour the warm milk into the flour gradually, while stirring the flour with a wooden spoon, or your hand. Knead the dough until it becomes soft and smooth, about 15 minutes. Cover the dough with a piece of plastic wrap and let the dough rest at room temperature for 30 minutes. Divide the dough into 8 balls. Cover with plastic wrap and set aside.
2. Make the filling: Put the ground pork, onion, bamboo shoots, and ginger into a large bowl. Add the chili garlic sauce, soy sauce, sugar, and sesame oil. Mix the ingredients together until well incorporated and the meat becomes sticky.
3. Assemble the buns: Take a ball of dough and flatten it between your hands. Then, using a rolling pin, roll the dough out into a circle that is about 5 to 5 1/2 inches in diameter. Using your fingers, pinch the edges of the dough to make them thinner. Divide the meat mixture into 8 balls. Place one ball in the center of the dough and wrap it by bringing the dough up around the meat to the top, forming little pleats with the excess tough, then slightly twisting the dough to close it, then pinching it firmly to join it.  Put the bun on a small square of parchment or wax paper. Repeat the process with the rest of the dough and meat.
4. Cook the buns: Put the water in the steamer base, along with 1 tablespoon of rice vinegar (optional). The vinegar will create a whiter looking buns. Preheat the steamer on high heat until it starts steaming. Place the buns on their squares of parchment/wax paper in the steamer and cover. Steam for 15 minutes on high heat. Remove from the heat and serve.