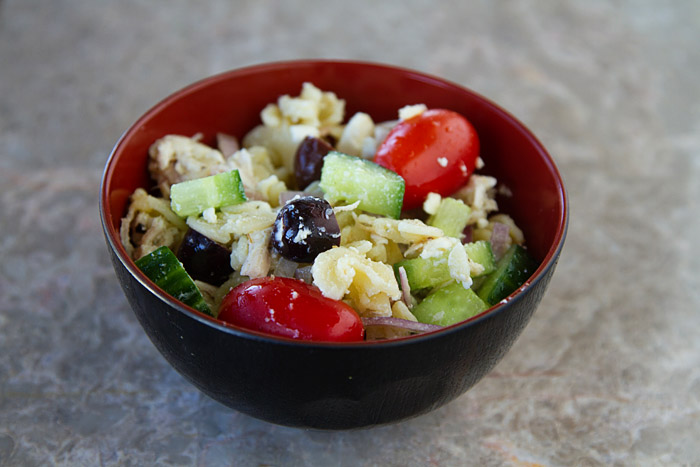 What does pasta salad have to do with Halloween you might ask? Well, not much usually, but this year it was the dish I took to Mr. Fuji's family Halloween party.  I tried to think of a clever name, since the pasta does look a bit like brains, but by the time the salad was done and the kids and Mr. Fuji and I were dressed in our costumes, my brain had shut down and my creativity lobe was no longer functioning.  So "pasta salad" it stayed.  I'm curious to see if any of you can come up with a fun name for the future!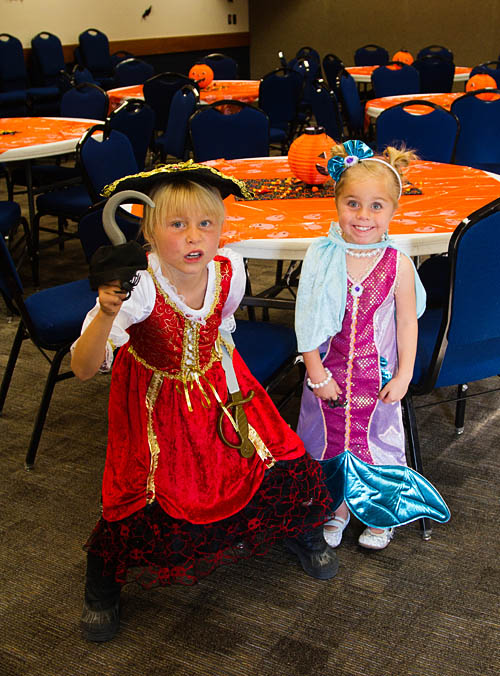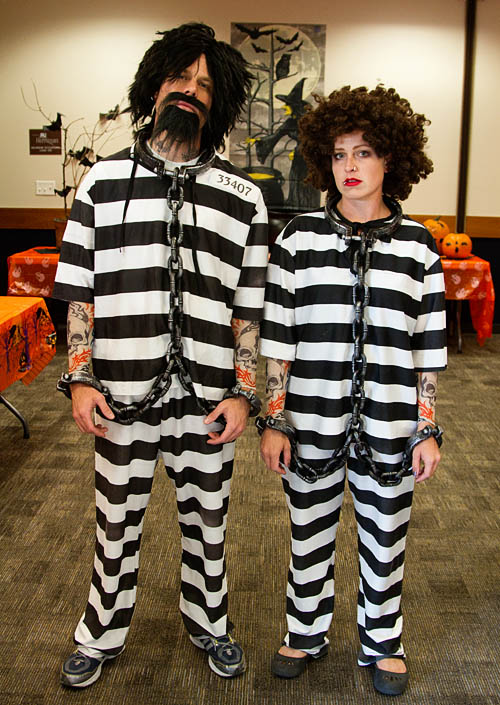 Mr. Fuji's extended family has a huge Halloween party every year, but this is the first year we've been in the area and able to go.  Mr. Fuji's mom was in charge this year and did a phenomenal job.  We had dinner, we played games, the kids got to whack a pumpkin pinata around and then fill up their bags with candy, and there was even a magician.  Squirrel got picked to be his assistant at one point, and I think it made her month.  She thought the magician was hilarious.  Her giggle is contagious.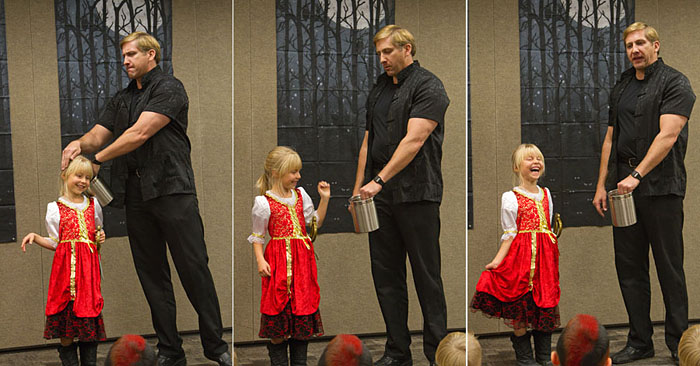 Each person had been assigned a dish to bring, and I was assigned a salad.  I knew that the other people assigned a salad were bringing green salads, so I decided to bring a pasta salad.  I made a ton so that I was sure we wouldn't run out.  I literally made a bucketful!!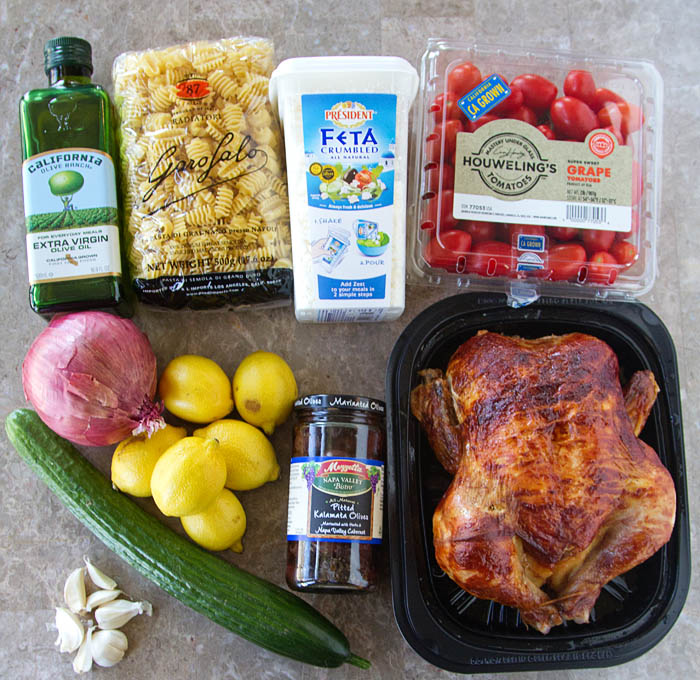 I adore Greek and Mediterranean flavors and decided to whip up a salad inspired by those flavors.  To cut down on my work load I used a rotisserie chicken from Costco instead of roasting my own chicken.  Pasta tossed with rotisserie chicken, cucumber, red onion, kalamata olives, grape tomatoes, and feta cheese in a lemon and olive oil dressing makes for a hearty salad that can be used as a main dish or a delicious side.  You could always leave out the chicken and serve the pasta salad with chicken as a main dish!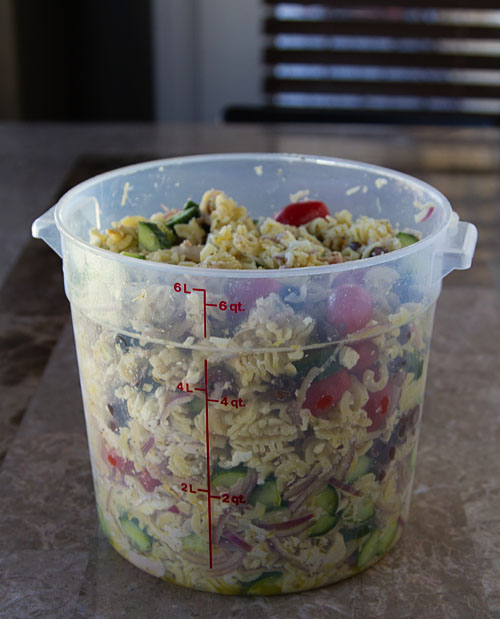 Print This Recipe
Greek Inspired Pasta Salad
Makes 8 large servings
For the pasta:
8 ounces dried pasta (rotini and fusilli are my favorites for this salad), cooked al dente according to package directions
1/2 pound shredded cooked chicken (I prefer to use chicken from a rotisserie chicken)
1/2 English cucumber (or 1 Persian or Japanese cucumber), cut into chunks
1/2 medium red onion, thinly sliced then chopped
6 ounces pitted kalamata olives, sliced in half
8 ounces grape tomatoes, rinsed
8 ounces feta cheese, crumbled
For the dressing:
1/2 cup extra virgin olive oil
1/4 freshly squeezed lemon juice
2 cloves garlic, minced
1 1/2 teaspoons finely grated lemon zest
1 teaspoon dried oregano
1 teaspoon Kosher salt
1/2 teaspoon freshly ground black pepper
1. Cook the pasta al dente, according to the package instructions, then drain the pasta and set it aside.
2. Toss the shredded chicken, cucumber, red onion, kalamata olives, grape tomatoes, and feta cheese together in a large bowl.
3. Measure the ingredients for the dressing into a glass jar, screw on the lid, then shake to combine.
4. Add the dressing to the ingredients in the large bowl, along with the cooked pasta, and gently toss to combine. Cover the pasta salad and place in the refrigerator to chill for at minimum of 3 hours, or overnight.