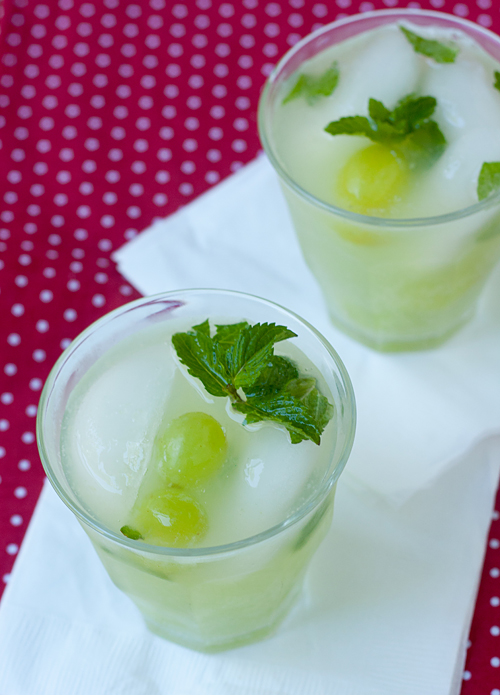 My childhood memories of summer are filled with long hot days spent running through sprinklers, licking sticky fingers clean after eating a dripping popsicle under the bright afternoon sun, camping with my family, trips to the beach, and trips to the library to replenish my reading supply.  Now that my own children are experiencing the long summer days for themselves, I want to make sure that they too are able to look back on their own childhood summers and have their own good memories.  Part of what makes summer so special to me is the vast bounty of produce that is in season.  I'm trying to make sure that some of my girls' memories include the flavors of summer.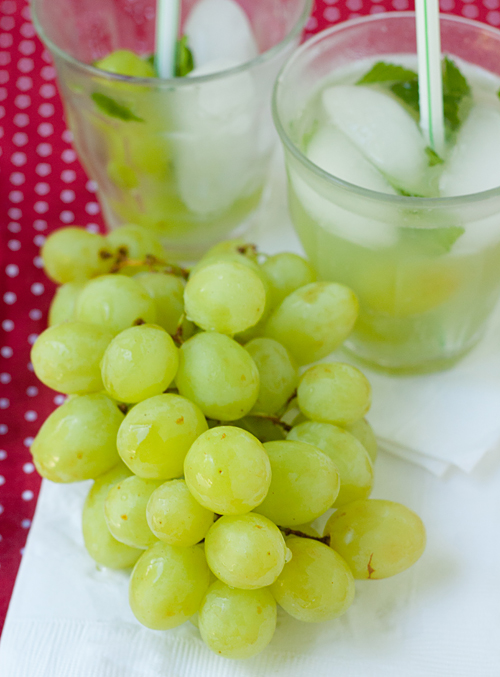 The creations for Grape Week have definitely put fresh California grapes on the memory map this year!  Today's recipe uses green grapes to make a simple refreshing drink that I'm calling a Green Grape Spritzer—a great addition to any summer meal, or as an afternoon rehydrator.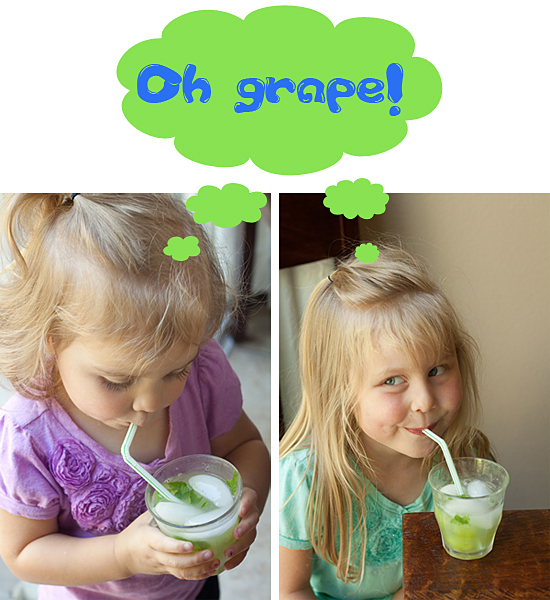 The hardest step in this recipe is pureeing the grapes in a blender and then straining the puree through a fine mesh sieve.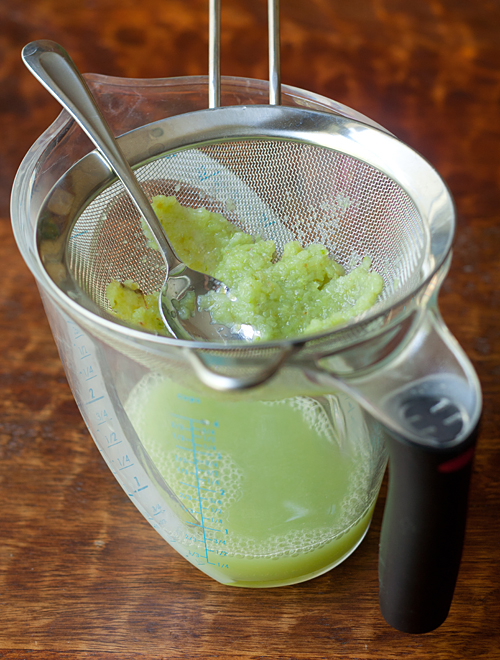 All that's left to do after that is mix in some seltzer, simple syrup, and fresh mint and you're ready to go!!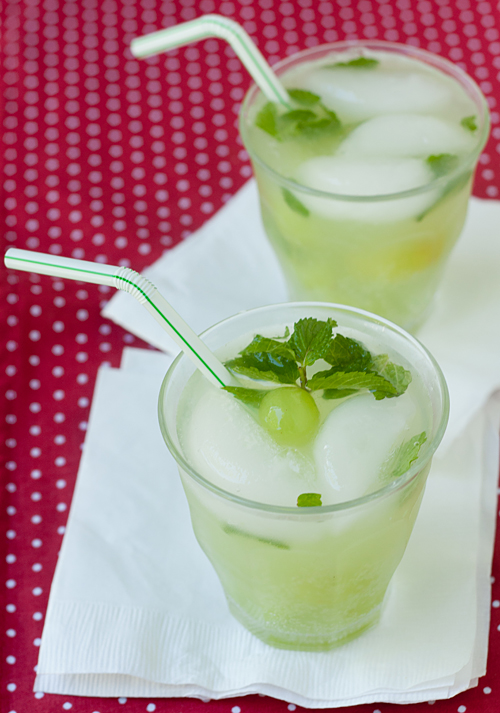 Print This Recipe
Green Grape Spritzer
Makes 4 servings
2 1/2 cups fresh green grapes, plus more for garnish
4 sprigs fresh mint, plus more for garnish
24 ounces (3 cups) seltzer
6 ounces (3/4 cup) simple syrup
ice cubes
1. Puree the grapes in a blender. Pour the puree through a fine mesh strainer set over a large liquid measuring cup (or medium bowl). Press on the solids to squeeze out all of the juice. Roughly tear the mint leaves into pieces and add to the juice.
2. Add the seltzer and simple syrup and stir to combine. Pour over ice and garnish with whole grapes and mint leaves. Serve immediately.