I thought that Monkey loved salad.  But I was wrong.  Monkey only loves salad when it's dressed in my hummus herb dressing.  So really, I guess the more accurate statement is that Monkey loves hummus herb dressing.  I started making hummus dressing last year by combining hummus, ume plum vinegar, and water together.  Then, about 4 months ago as I was pulling out my vinegar to make another batch of hummus dressing, my jar of za'atar (Middle Eastern spice mixture) caught my eye, so I grabbed it as well.  That addition took my hummus dressing from delicious to awesome.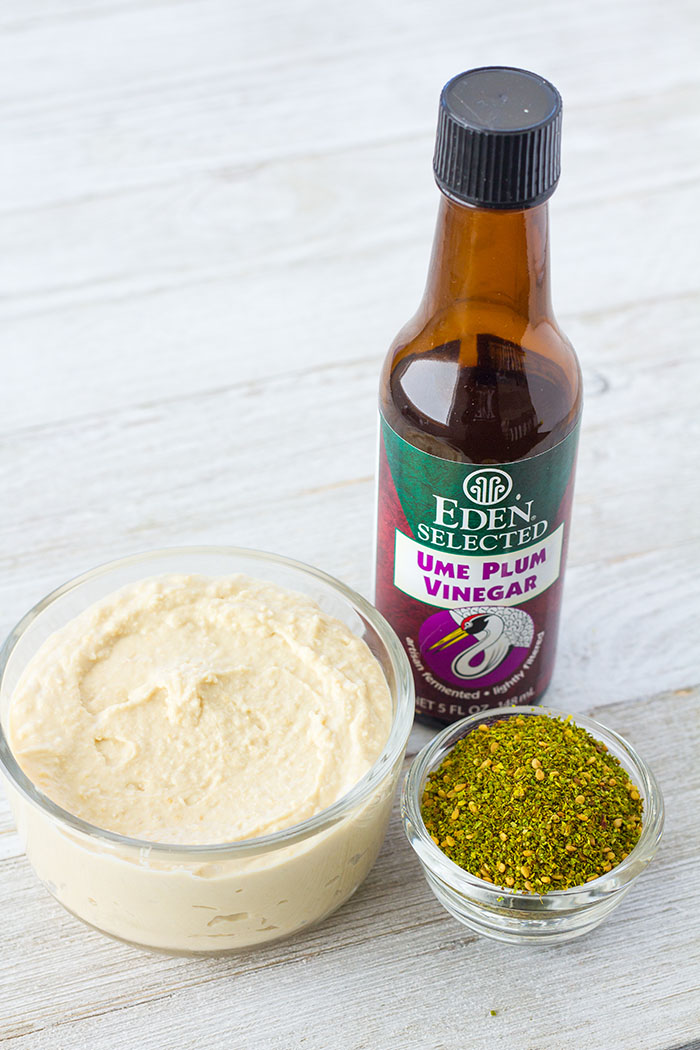 Now we always have a jar of it in the fridge and as soon as it is gone, I make another jar.  You can use whatever hummus you like.  If you can't find ume plum vinegar, I suggest using a red wine vinegar in it's place.  Come, join Monkey and I in our Hummus Herb Dressing addiction.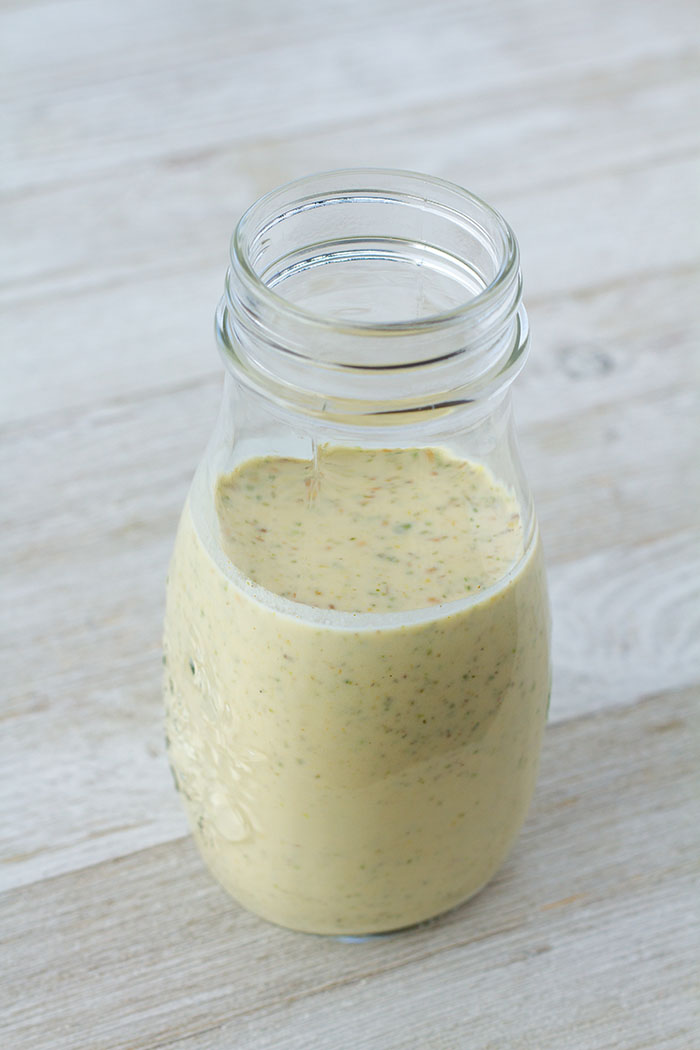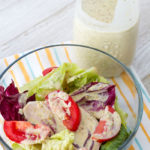 Hummus Herb Dressing
Makes 1 1/3 cups dressing
This is quick and easy dressing using ingredients that you can always have on hand. If you can't ume plum vinegar, I suggest using red wine vinegar in its place.
Ingredients
3/4

cup

hummus

1/2

cup

water

1

tablespoon

ume plum vinegar

1

tablespoon

za'atar
Instructions
Put all of the ingredients in a glass mason jar, or some other airtight container. Whisk the ingredients together until smooth. Adjust the seasonings as desired. If too thin, add additional hummus. If too thick, add more water.