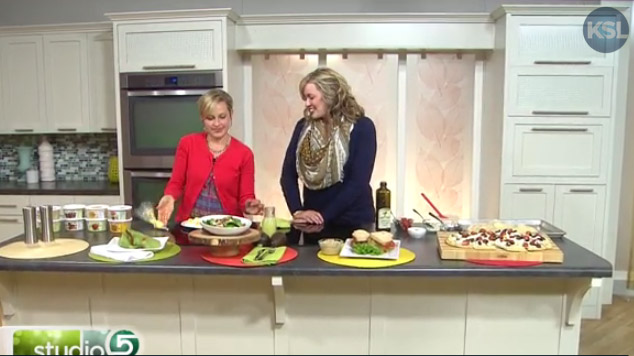 Life has been hectic around here.  I've been filling life with things like teaching cooking classes at one of Harmons Grocery cooking schools, volunteering at the Fujilings' elementary school, driving the girls to and from piano and dance lessons, etc.  I looked at my planner the other day and thought, "Who got a hold of my planner and filled it to bursting with a bunch of stuff? Oh wait. I did that. Oops."  You literally would not be able to find a free spot to pencil something in, even if you wrote in micro-script.  Life is crazy, isn't it?    But I must admit that I love 90% of those things that I was crazy enough to squeeze into each 24 hour period, and it's the good stuff that helps me weather the tougher stuff, so I can't complain.
Speaking of good, I LOVE writing my post once a month for Multiply Goodness.  I love the opportunity it gives me to reflect on all the good things in this world.  My post this month is all about influence, so check it out!
Also good, but in the delicious sense of the word, is the chance I had to share my love of hummus on KSL's Studio 5.  You can see that segment here!
Finally, and in my world one of the goodest of good things (shhhhh, don't tell my English professor mother that I wrote that), tomorrow is Pi(e) Day!! You know me—I jump at any chance to make and eat pie, and tomorrow is one of the best chances.  If you are looking for ideas on what to make (You are participating, right? RIGHT?!?), you can check out my Pie Archives.  Looking for more inspiration?  Check out my pie board on Pinterest!  I can't wait to here what you are going to make, so make sure and share your plans with me in the comments!