* This post is an entry in ZESPRI's Kiwi A-Go-Go Bloggers' Contest. (*fingers crossed!!!*)
A few weeks ago some of my Twitter friends were talking about tacos, and the idea evolved to have a taco "party" on Twitter (for information on future twitter food parties, see the end of this post), where everyone would make tacos and then tweet about them.  I was excited about participating in such a fun idea.  But when it came to actually deciding on what kind of tacos to make, I developed "cook's block"—I couldn't think of anything fun or different to make, and I didn't want to make anything boring!  But the days ticked by, and the day of the twitter party (yesterday, September 27th) drew closer and closer.  Then inspiration finally struck when I was least expecting it.  This past Saturday I was sitting in the show rooms of Viking Range, attending Camp Blogaway.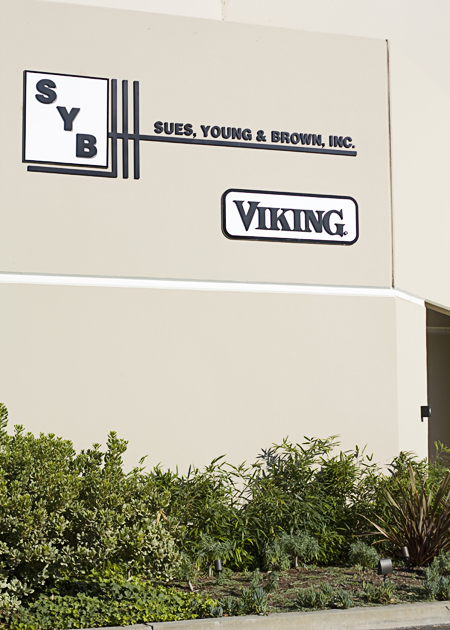 Can I tell you how long my "Wish List" got after spending time in those showrooms . . . . Jenny (Picky Palate) and I were both drooling over this gorgeous retro range.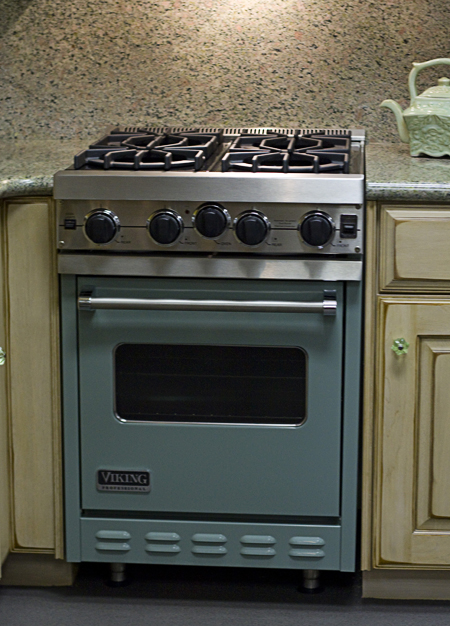 It was an amazing day spent with new friends and old.  One of the people I was looking forward to see again was Cynthia Traina, one of my favorite people that I met at Camp Blogaway in May. However, I have to admit that although she is an awesome person, I was also a teensy bit excited because I knew she would be bringing fresh Zespri kiwi fruit with her (she does PR for Zespri), and I kind of have a thing for kiwi fruit.  Gold kiwi are my favorite (better than candy in my opinion—I've written about them before…check it out!), but their growing season just ended.  No worries, I love green kiwi almost as much!  Cynthia and Zespri did not disappoint.  We were spoiled with mountains of gorgeous green kiwi to feast on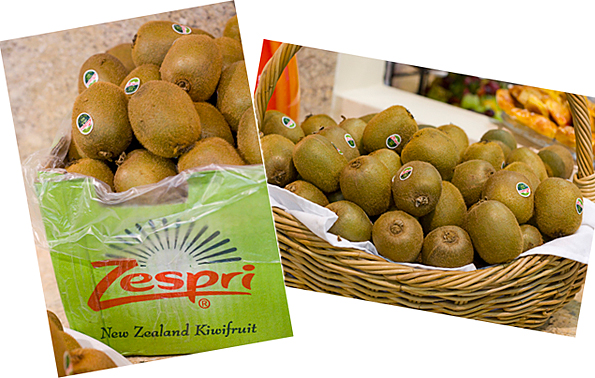 and spifes (special spoon/knife combos that make eating a kiwi a snap!) in our swag bags.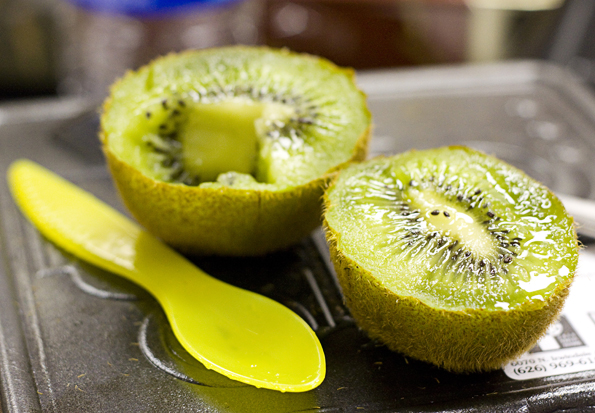 I may or may not have tried to run off with a plate of those kiwi . . . .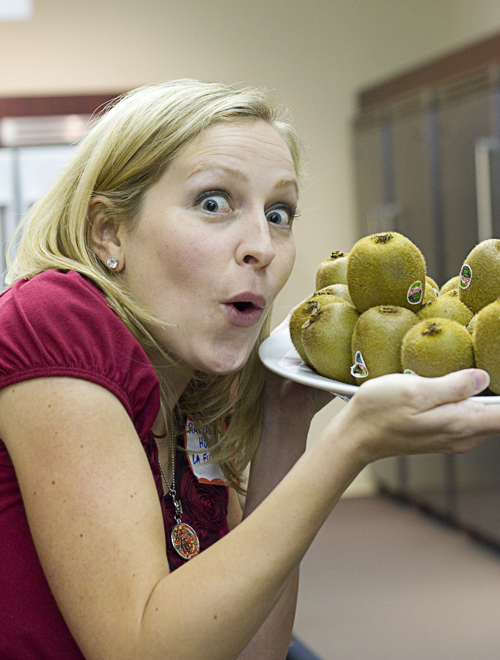 And one or two of them may or may not have made it into my bag somehow, and I may or may not have gobbled them up when I got home . . . . I plead the 5th.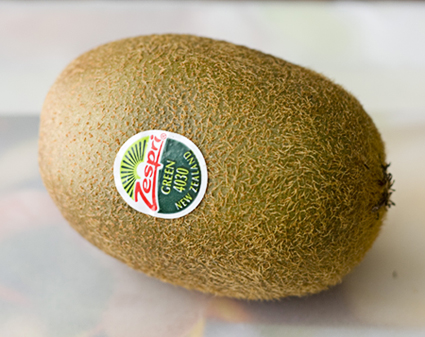 I just love their cuddly looking fuzzy brown skins, the brilliant green and gold of the flesh, and the amazing taste.  I also like the fact that I can eat as many of them as I like without feeling guilty.  Have you ever heard of anyone getting fat from eating kiwi?  I haven't.  One serving of kiwifruit (2 kiwi) has the same amount of potassium as a banana, the same amount of fiber as a serving of bran flakes, two times the amount of vitamin C as an orange, and less than 100 calories!  They are also a good source of magnesium, are sodium free, and a low-fat source of vitamin E.  If that doesn't convince you to load your shopping cart up with kiwi during your next trip to the grocery store, then I don't know if we can be friends.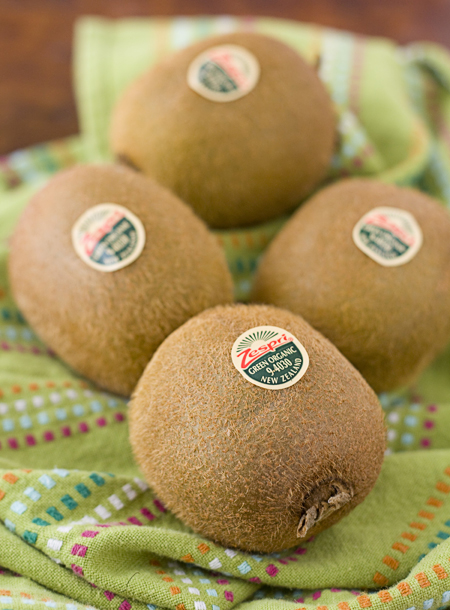 But it was when I was looking through the materials from Zespri in our swag bags that the inspiration struck.  Zespri also included an envelope filled with recipes that feature kiwi fruit.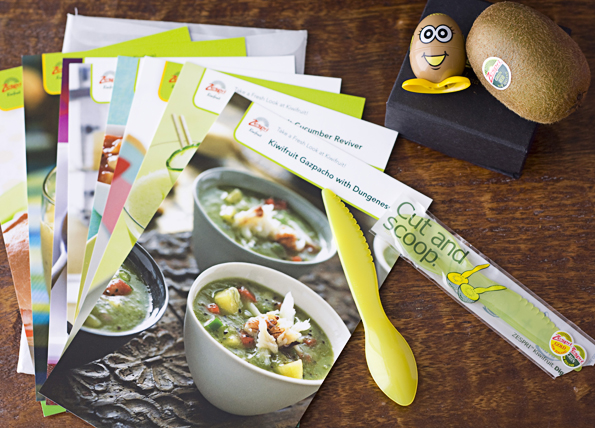 As I was looking through them, a recipe for Kiwifruit Shrimp Banh Mi grabbed my attention.  That's when the light bulb turned on in my mind.  Kiwi Shrimp Banh Mi Tacos!!!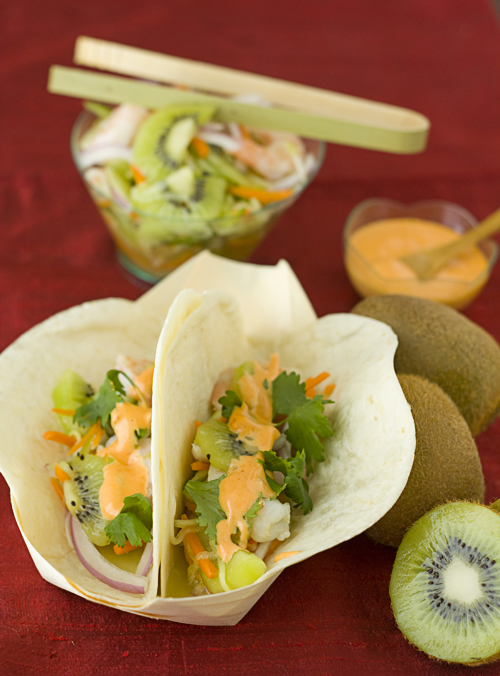 Hey, if the combination of Korean and Mexican cuisines can make for an extremely successful food truck in L.A., why couldn't the combination of Vietnamese and Mexican cuisines make for a successful meal?  I adapted Zespri's recipe, adding a few techniques and ingredients of my own, like making a quick carrot, daikon, cucumber pickle by marinating carrot, daikon, and cucumber matchsticks in a sweet vinegar mixture.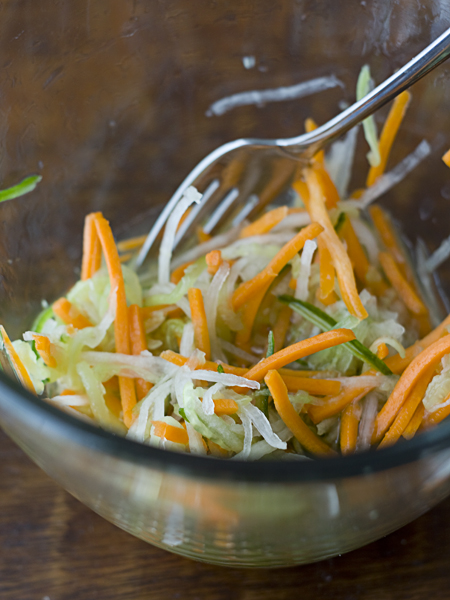 These tacos were so ridiculously easy to make.  I boiled the shrimp in the morning, then put them into the refrigerator to chill.  30 minutes before dinner, I started making the quick pickles.  After they had marinated for 30 minutes, I added the rest of the ingredients, mixed together a spicy mayonnaise sauce, warmed some soft taco shells, and assembled and served the tacos!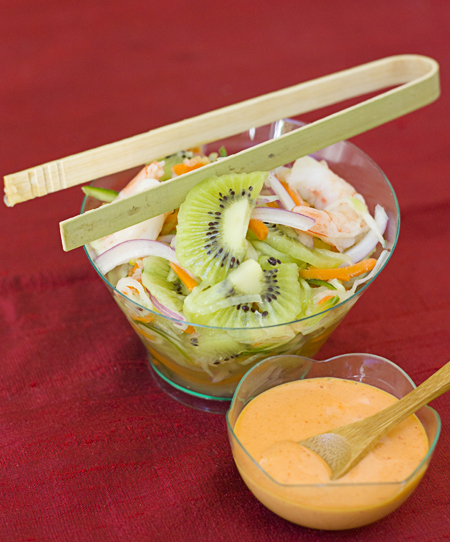 This ended up being the perfect meal for yesterday.  We've had an unusually cool summer here in Southern California.  Then over the weekend the temperatures shot up into the 105 to 110 degree range and I've been wanting to do nothing but lay on our cold tile kitchen floor!  The only true cooking involved with this dish, was cooking the shrimp.  I did that in the morning before the temperatures started climbing.  The rest of the work avoided all heat sources completely and took only a matter of minutes.  Not only did I not have to turn on the oven, but the tacos were incredibly refreshing.  The chilled shrimp was delicious paired with the tangy quick pickle and the sweet citrusy zing of the green kiwi.  The spicy mayonnaise sauce added a nice creaminess and pleasant heat and the tortillas kept things light.  The tacos were a big hit with my family.  I was surprised when Bug requested more spicy sauce (or "moy" as she says).  Both girls requested more kiwi (such smart girls)!  This is going into the Fuji recipe box as a "go-to" meal.  Not only was it quick and delicious, but it was nutritious as well, something any mom can feel good about!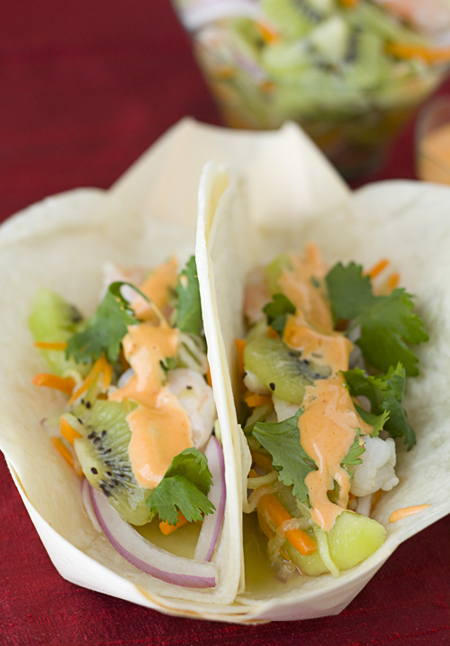 I'm calling this Vietnamese/Mexican combo a success.  Thank goodness for Cynthia and Zespri for breaking me out of my case of "cook's block" and inspiring a wonderful weeknight meal!  I highly recommend you make these, and soon.  If I may borrow a line from my friend Dorothy (Shockinglydelicious), "Don't blame me if you need a 12-step program after trying one of these."  Oh, and while you're enjoying your refreshing tacos, go see how you can enter to win a trip to New Zealand at www.thegreatkiwiadventure.com/!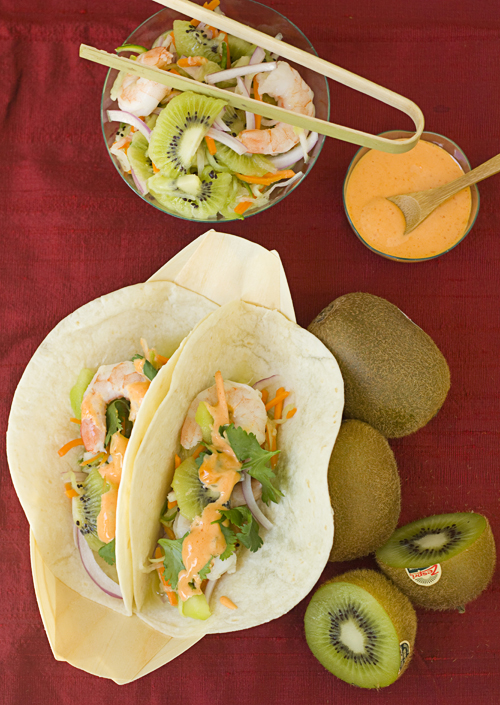 Print This Recipe
Kiwi Shrimp Banh Mi Tacos
Makes 8 soft tacos
For the carrot daikon cucumber quick pickle:
2/3 cup carrot matchsticks
2/3 cup white daikon radish matchsticks
2/3 cup cucumber matchsticks*
1/4 cup rice vinegar
4 teaspoons granulated sugar
generous pinch of salt
For the taco filling:
12 ounces medium shrimp, cooked and peeled
4 green kiwifruit, halved and sliced**
1/2 cup red onions, thinly sliced
4 teaspoons lime juice
2 teaspoons fish sauce
For the spicy mayonnaise sauce:
1/4 cup mayonnaise***
2 – 4 teaspoons Sriracha Chile sauce
2 tablespoons cilantro leaves, packed (for garnish)
8 six-inch flour tortillas
1. Make the quick pickle: Toss the carrots, daikon, and cucumber matchsticks with the salt, sugar and vinegar in a medium-size glass or ceramic bowl (do not use a metal bowl, as the vinegar will take on a metallic taste).  Let them sit at room temperature for at least 30 minutes.
2. Make the taco filling: When the quick pickle is done marinating, add the shrimp, kiwifruit, red onions, lime juice, sugar, and fish sauce.
3. Make the spicy mayonnaise sauce: Mix together the mayonnaise and Sriracha Chili Sauce in a small bowl.  Start with a small amount of the Sriracha and increase it until you reach the heat level that you like and are comfortable with.
4. Assemble the tacos: Heat a skillet over medium heat.  Place a tortilla in the pan, warm briefly, and then turn it over to heat the other side.  Repeat with the remaining tortillas.  Spoon a portion of the taco filling onto the center of each tortilla.  Drizzle a bit of the spicy mayonnaise sauce over the filling and garnish with cilantro leaves.  Fold one side of the tortilla over the filling and serve.
Recipe Notes:
* I prefer to use Japanese cucumbers.  If I can't find those, I use pickling cucumbers or English cucumbers.  This is because they have very thin skin that does not have to be peeled off, the flesh of the cucumber is sweeter, and they have little to no seeds.
** Gold kiwifruit would also be fantastic in this recipe.  If they are in season, I would suggest going for the gold! (Yes, pun intended . . . sorry!)
*** Use reduced-fat mayonnaise to cut back on fat and calories without losing flavor!
================================================
#twitterfoodparty
We had so much fun with our twitter taco party (#twittertacoparty), that we have decided to do a monthly twitter food party.  On the last Monday of every month, anyone who would like to participate can share their creations on Twitter using the hashtag #twitterfoodparty.  Just check the hashtag #twitterfoodparty to stay up to date with each month's theme!  I believe the theme for October is pasta.  So get out your noodles and come and join me and some awesome tweeps for some awesome pasta chat on Monday, October 25th, 2010!
***A big thanks to Richard from Restaurantware.com for sending me the very cool serving dishes that you see in the photos in this post!  Restaurantware.com designs and manufactures sustainable and disposable tableware made from bamboo and "Go-Green" plastic.  One of my absolute favorite things in the box of goodies sent to me is a carved mini bamboo spoon (you can see it sitting in the spicy mayo sauce)—SO pretty!