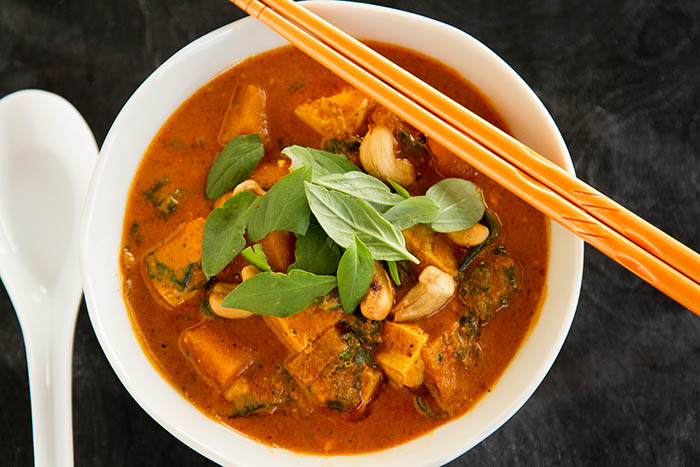 Is everyone enjoying spring as much as I am?  I'm currently enjoying it even more than usual, because the Fuji family is in Japan for spring break right now, and the cherry blossoms, which are currently in bloom right now here, are one of my all-time favorite things to enjoy in life.  I'll be sharing more about my trip later (though you can follow along if you're on Instagram, because I've been sharing odds and ends from our trip), but today we're talking about another part of the world—Thailand.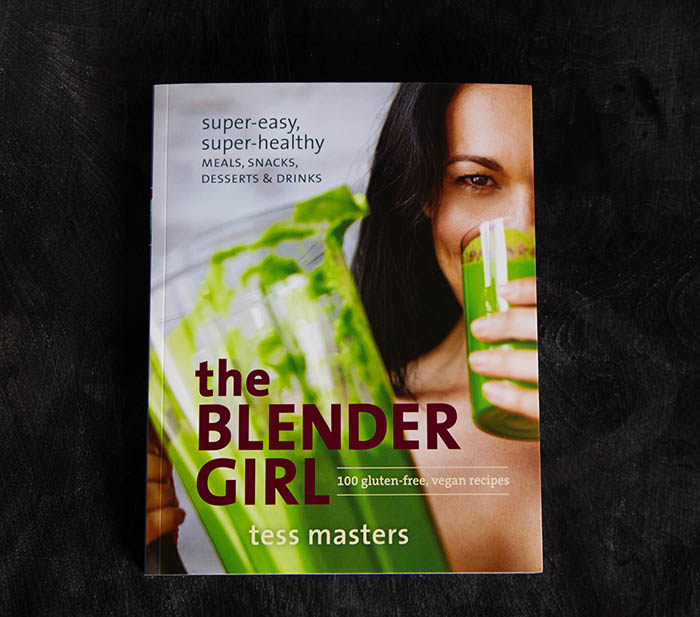 Penang curry, a type of Thai curry that usually isn't as spicy as other Thai curries, packs a flavor punch, traditionally made with ingredients such as dried chili peppers, galangal, lemongrass, and shrimp paste.  Penang curry is one of the first recipes I tried out of my friend Tess Master's new book, The Blender Girl, which just came out yesterday.  What makes Tess's Penang curry extra special, besides the fact that it's delicious, is the fact that it's vegan.  Her book features 100 gluten-free, vegan recipes for everything from smoothies to meals.  The recipes are quick and easy, and each one uses the blender in some way.  The book does an amazing job and helping you discover why your blender is good for more than smoothies and milkshakes and can help save you a lot of time in the kitchen.  In the case of Penang curry, the blender makes a beautifully silky curry paste, and makes it quickly.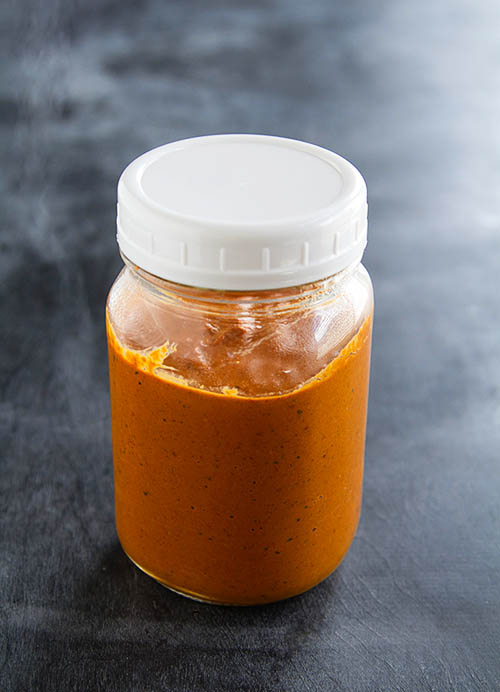 I've known Tess for a while now, and she is a walking vault filled with a wealth of information.  I called her, in fact, about 10 months ago for advice on blenders, because I had been having issues with mine, and she helped me make a decision on what to buy, and I'm so glad I listened!  That wisdom definitely comes through in the book.  Not only is the book filled with tons of information, but it will make you hungry too.  The pictures are beautiful and reading through the recipes will make your mouth water—Apple Pie in a Glass, Fresh Spring Rolls with Orange-Almond Sauce, Flourless Triple Pecan Mousse Pie . . . how can you resist?  It doesn't matter if you're not gluten-free or vegan, the bottom line is that the food in this cookbook is just plain delicious.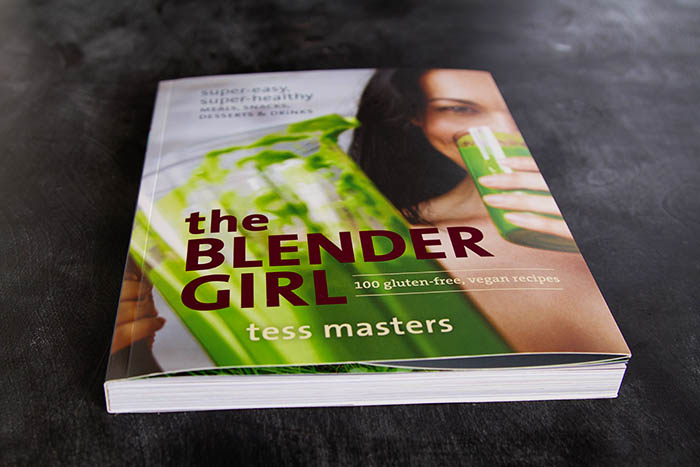 So here's the recipe from her book for Penang Curry, you won't be sorry that you tried it!  Tess is currently giving away 3 Vitamix blenders to celebrate the launch of her new book. Enter the giveaway here!!  While you're at it, I'm giving away a copy of her book (details on how to enter are after the recipe)!  If you can't wait, you can order the cookbook here!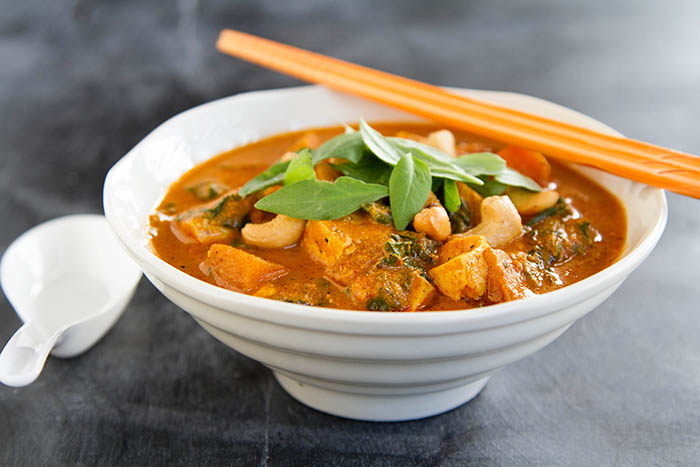 Print This Recipe
Penang Curry
Recipe from The Blender Girl, by Tess Masters (reprinted with permission)
Makes 4 servings
For the curry paste:
3 large (20g) dried New Mexico or California red chile pods
1/4 cup (60g) raw almond or cashew butter
1 tablespoons finely chopped garlic (about 3 cloves)
2 tablespoons finely chopped lemongrass
1 tablespoon finely chopped cilantro root, or 2 tablespoons finely chopped cilantro stems
3 tablespoons finely chopped shallots (about 2 shallots)
2 teaspoons finely grated ginger
1 teaspoon ground turmeric
1/2 teaspoon ground cardamom
1/2 teaspoon ground cumin
1/4 teaspoon ground coriander
2 teaspoons freshly squeezed lime juice
1 teaspoon natural salt
For the curry:
2 tablespoons grapeseed oil
2 1/2 cups (600ml) canned coconut milk (shake, then pour)
1 tablespoon wheat-free tamari or soy sauce
3 tablespoons coconut sugar
4 cups (570g) diced butternut squash, pumpkin, or orange-flesh sweet potato
12 ounces (340g) extra-firm tofu, cubed
1 bunch green chard, cut into ribbons or roughly chopped, plus more to taste
1 tablespoon freshly squeezed lime juice, plus more to taste
1/2 cup (70g) raw or toasted cashews, to garnish
1/2 cup (14g) Thai or other basil (large leaves chopped; small leaves left whole), to garnish
—————————————————————————–
1. To make the curry paste, toast the dried chiles by holding them with tongs directly over a low flame for 5 to 10 seconds, or over a hot electric burner for about 60 seconds, until they puff up and pop. Allow the chiles to cool, then chop them into small pieces, discarding the stems. Fill a bowl with 1/2 cup (120ml) of water, add the chiles (and their seeds), and soak for 10 to 15 minutes, until softened.
2. Pour the chiles and their liquid into your blender; add the almond butter, garlic, lemongrass, cilantro, shallots, ginger, spices, lime juice, and salt and blast on high for 1 to 2 minutes, until creamy. Store the paste in an airtight container in the refrigerator until ready to use, or for up to 1 week.
3. To make the curry, heat the grapeseed oil briefly in a large saucepan over medium-high heat. Add the curry paste and stir with a wooden spoon for 1 to 2 minutes, until fragrant and just bubbling.
4. Reduce the heat to low and stir in the coconut milk, tamari, and coconut sugar. Add the squash and cook, covered (but stirring occasionally), for 15 minutes.
5. Stir in the tofu and cook for 10 minutes more. Add the chard and stir gently until the greens are wilted and the squash is cooked through, about 5 minutes more.
6. Remove the pan from the heat and add the lime juice, plus more to taste. Serve garnished with the cashews and basil.
===================================================
The Blender Girl Cookbook Giveaway