Cooking Light has a new cookbook out, written by the New York Times best-selling author David Joachin, Cooking Light Global Kitchen: The World's Most Delicious Food Made Easy.  It is fantastic.  I received two copies, one to review and one to give away, because I am a member of the Cooking Light Bloggers' Connection.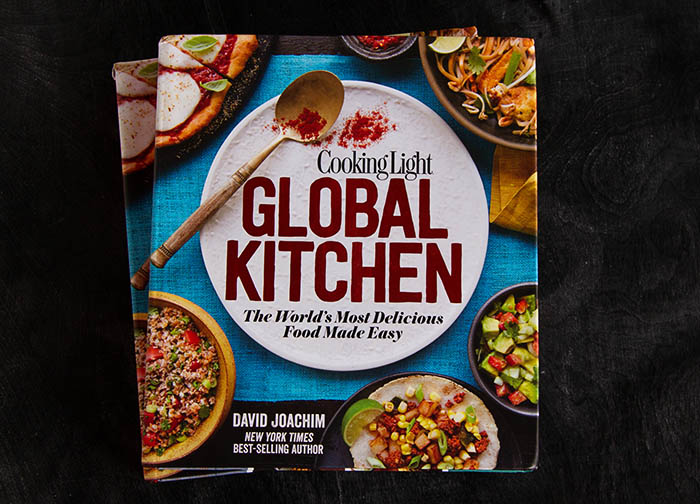 The book represents the key flavors and dishes of each of the continents (except for Antarctica, of course), using ingredients that are widely available in supermarkets as well as giving easy-to-find substitutes for the ingredients that may be harder to find.  The goal of the book is to bring the world's signature dishes to American cooks.
The book contains 150 recipes from around the world accompanied by gorgeous pictures, as well as cooking tips and cultural insights from 15 notable chefs, such as Marcus Samuelsson, Rick Bayless, and Jose Garces.  The book also contain tips on using and buying ingredients as well as 11 different techniques demonstrated in step-by-step photographs.  Ever wonder by Asian food tastes so different from the food in Western countries?  This book explains it.  Do you know how Spain's tradition of tapas began?  Yep, read the book and you'll learn how.  Have you been wanting to perfect your empanada technique?  This book has you covered!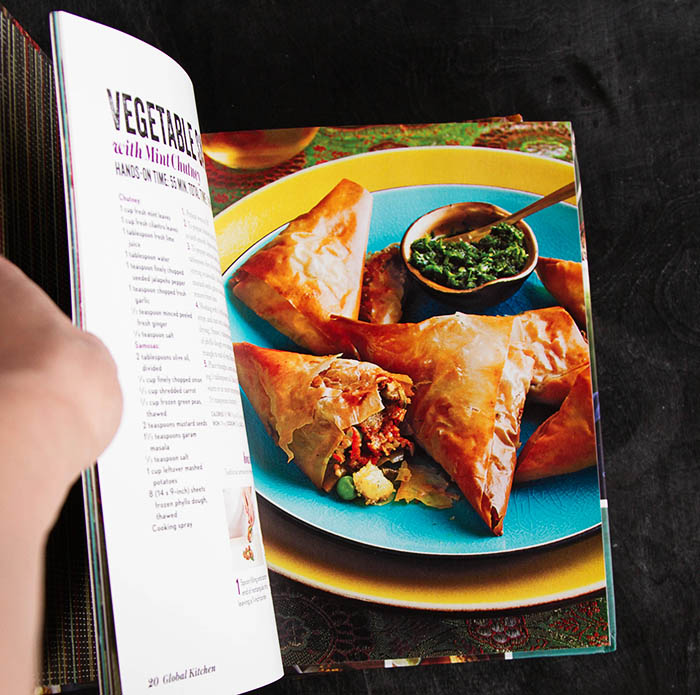 Joachim writes that "[c]ooking another country's food can expand your sense of taste and may even improve your health.  It can also broaden your horizons by giving you a deeper understanding of your own culture."  The goal of this book is to make the process of broadening your horizons, by preparing your favorite ethnic-inspired dishes, much more approachable.  Can you see why I love this book?  It's right in line with my goals on this site.  This book is a must-have and I'm giving away my second copy, so enter to win below.  Or, if you just can't wait, order yourself a copy right now!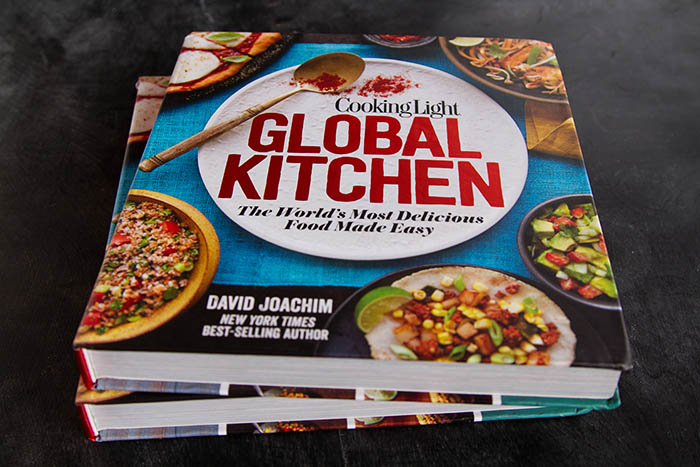 ————————————————————–
*Disclosure: I was provided with two copies of this book as part of my participation in the Cooking Light Bloggers' Connection.  I was not otherwise compensated.  All opinions and experiences are my own.