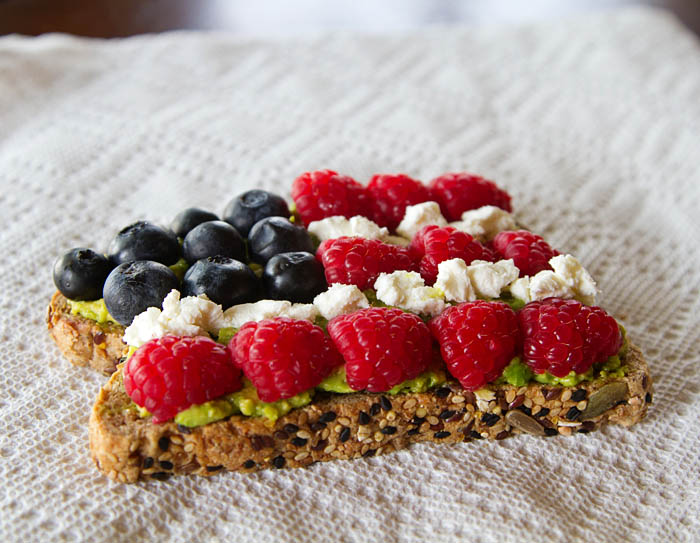 Happy 4th of July!  The 4th of July is one of my favorite holidays.  I love all the patriotism, the red, white & blue, the barbecues, and the fireworks.  We are visiting family in Utah for the holiday, and just received a big box of gorgeous California avocados from the California Avocado Commission.  Perfect for helping us celebrate Independence Day, don't you think?  My little avocado aficionados think that the best way to eat an avocado is with a spoon, but we're working on a few other ways to serve them up, just in case anyone else isn't an avocado purist.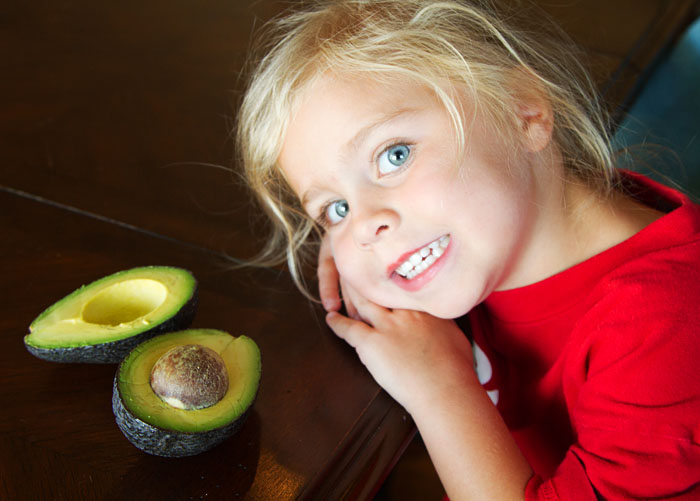 Although the Super Bowl and Cinco de Mayo have been neck and neck for the past 10 to 15 years for top avocado consumption, the Fourth of July beat them both last year, and I'm hoping it does again this year!  To celebrate this patriotic day avocado style, for all my US readers, I whipped up a special Red, White & Blue Avocado Toast.  (Oh how I love my avocado toast!)
It makes a divine breakfast, or a fabulous afternoon snack.  Mashed avocado serves as the base for this set of stars and stripes.  Fresh, juicy blueberries, raspberries, and creamy, tangy chevre (soft goat cheese), make up the colorful flag.  Besides breakfast, we'll definitely be having guacamole (try my Lighter Avocado Dip or Cotija Chipotle Corn Guacamole) I'm also thinking about whipping up a batch of avocado fudge.  We also love adding avocados to salads and burgers.  What would you make with a big box of California avocados?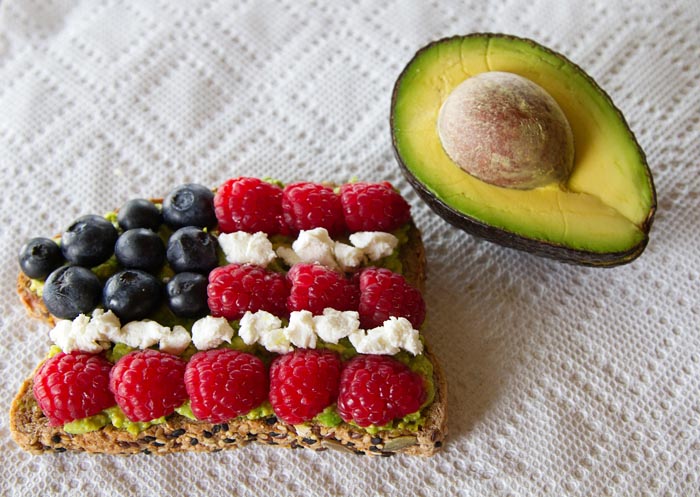 Print This Recipe
Red, White & Blue Avocado Toast
*Recipe Notes: This isn't a recipe so much as it is a method for how I made my American flag toast. Depending on the size of your bread and fruit, you may end up using more or less of the ingredients than I did!
Makes 2 servings
1 ripe California avocado
2 teaspoons lemon juice
2 slices of bread, toasted
1/4 teaspoon fine grain sea salt
18 blueberries
11 raspberries, cut in half
1 ounce chevre (soft goat cheese)
1. In a small bowl, mash the avocado and lemon juice together with a fork.
2. Spread the mashed avocado on the slices of toasted bread, then sprinkle each with 1/8 teaspoon of fine grain sea salt.
3. Arrange the blueberries to make a small square in the upper left hand corner of the toast, pressing them lightly into the mashed avocado, so that they stick.
4. Use the raspberry halves to make red stripes, placing them cut side down. Finish the flag by crumbling the chevre and placing it in between the raspberry stripes to create white stripes. Eat!