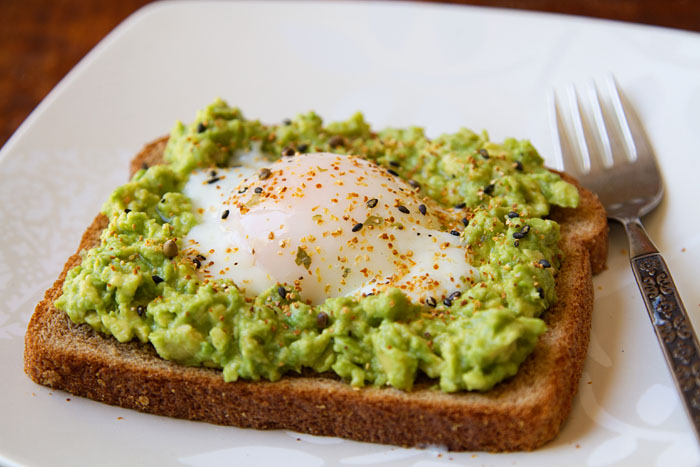 You know the saying, "When life hands you lemons, make lemonade"?  Well I say use one of the lemons and make egg and avocado toast instead.  Over the past few weeks life has gone from normal crazy to crazy crazy.  The Fuji family is moving.  Everything has happened very quickly, so life has consisted of very little sleep and lots of last minute home projects and packing as we got our house ready to sell.  Life has been on the stressful side, to say the least!  In addition to a lack of sleep, another product of putting our house on the market is that I can't do any real cooking.  I am way too good at turning the kitchen topsy turvy while preparing a meal, and that's not exactly something you can clean up at a moment's notice so that someone can come walk through your house.  So we've been doing things simply around here.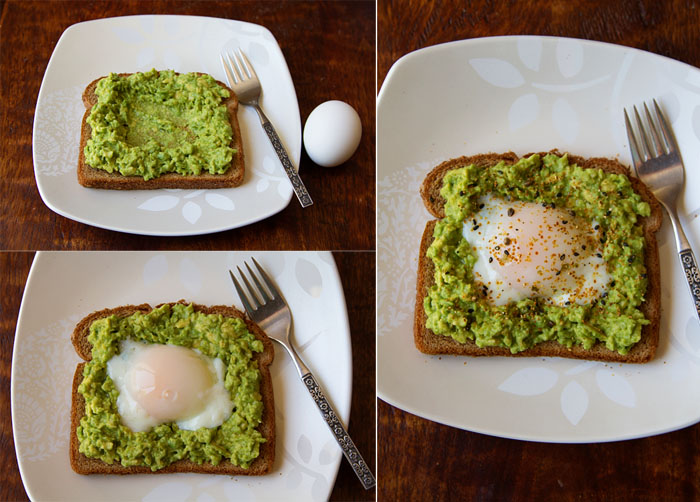 One of my favorite ways to start the day is with avocado toast, as is probably obvious by my last post. The best part is that it makes for a filling meal with very little cleanup.  There are so many ways to whip up avocado toast.  The variations are endless!  One of my favorites is to top it with a soft-boiled egg.  I top a piece of toast with mashed avocado, pushing the avocado out to the edges to form a bit of a well in the center of the toast, then slide the egg into the well and sprinkle shichimi togarashi (Japanese seven spice) over everything.
Everyone's gotta eat, so why not make your tummy happy too?  Egg, avocado, and toast . . . it spells E.A.T. and definitely makes me happy.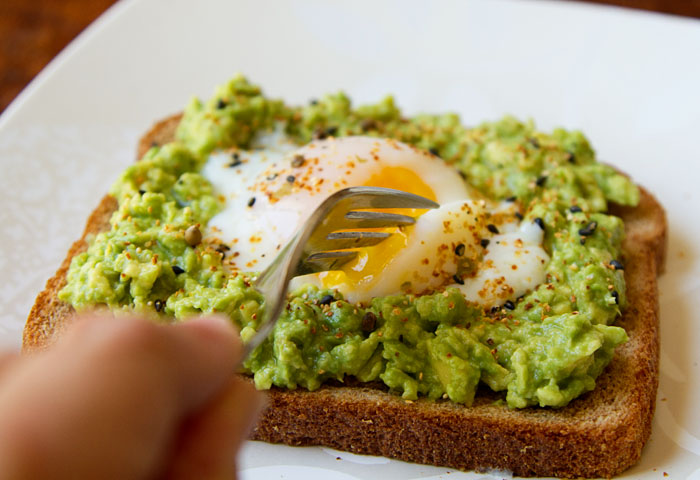 Print This Recipe
Egg & Avocado Toast
Makes 2 servings
1 ripe California avocado
2 teaspoons fresh squeezed lemon juice
1/2 teaspoon fine grain sea salt
2 slices of bread, toasted
2 large eggs, soft-boiled or poached
Shichimi togarashi (Japanese seven spice)
1. In a small bowl, mash the avocado, lemon juice, and sea salt together with a fork.
2. Spread the mashed avocado on the slices of toasted bread, creating a small well in the center of each slice of bread for the egg to go in.
3. Place a soft-boiled or poached egg in the well of each slice of bread. Season with shichimi togarashi and serve immediately.