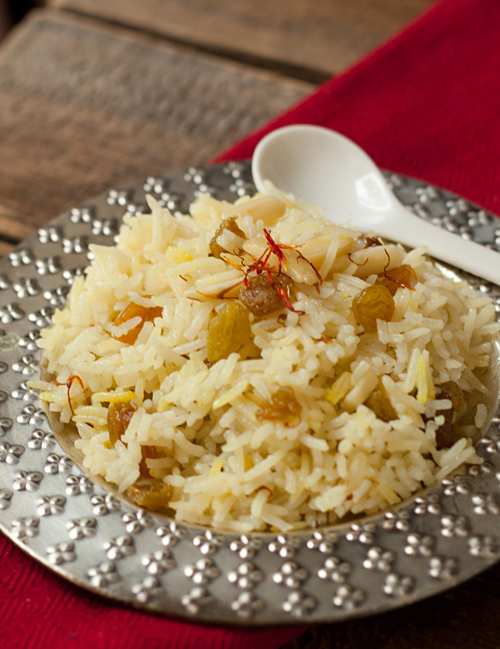 I recently had a craving for saffron rice, so made up a big pan of it, throwing in some golden raisins for sweetness and slivered almonds for crunch and a bit of nuttiness.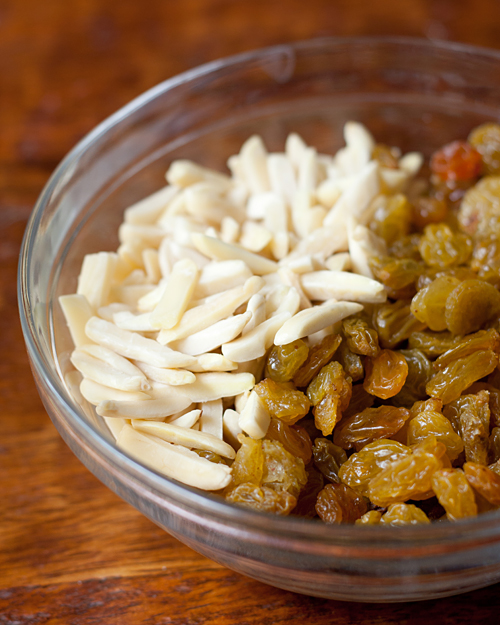 Usually I make saffron rice on the stove, which usually results in me stressing out because I'm worried that I'll get distracted and burn the rice.  Having two little kids running around tends to make this a reoccurring possibility.  This is one of the many reasons that I usually use a rice cooker to make rice.  This time I decided to get the broth for the rice started on the stove top, but finish cooking the rice in the oven.  This helped take care of my burned rice problem.  I just had to make sure and take it out of the oven when the timer went off.  Now that I can do!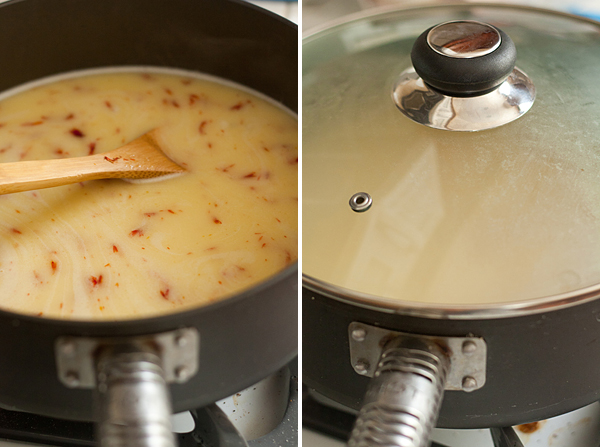 Even better was the fact that I only got one pan dirty because I used my favorite sauce pan from ManPans which is oven-safe.  Woot!  If you don't have an oven safe sauce pan, then put the rice in a casserole dish and pour the prepared broth over the rice and then put it into the oven.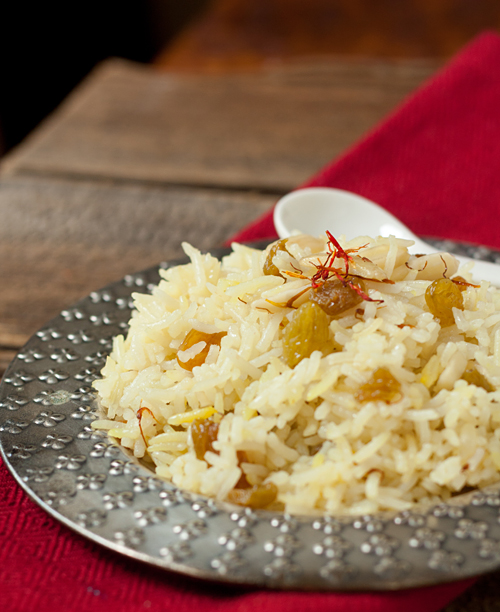 Print This Recipe
Saffron Rice with Raisins and Almonds
Makes 8 servings
4 cups chicken broth
1 cup (8 ounces) butter
1/4 cup finely chopped onion
1 teaspoon saffron threads
2 cups basmati rice
1/2 cup golden raisins
1/2 cup slivered almonds
1. Preheat the oven to 375 degrees.
2. Bring the chicken broth to a boil over medium high heat in a 4 quart oven-safe sauce pan. Stir in the butter, saffron, and onion. Continue to cook and stir until the butter has melted.
3. Remove from the heat and stir in the rice. Cover the saucepan and bake in the oven for 30 minutes, or until tender. Stir in the raisins and almonds and serve.