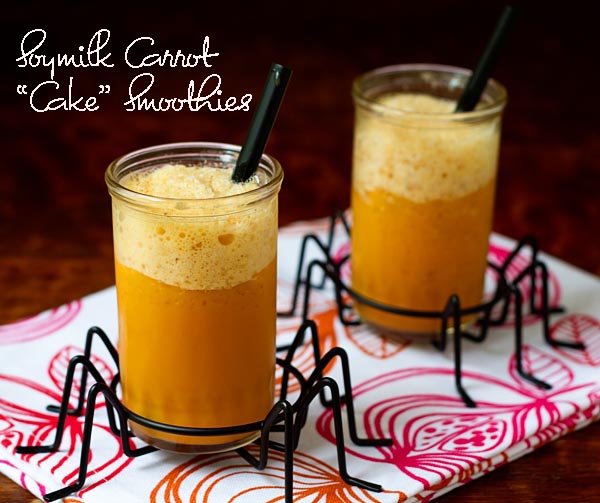 I'm always looking for new ways to incorporate fruits and veggies into my family's diet.  This smoothie recipe incorporates the flavors of carrot cake with carrot juice, honey, and spices, to make a delicious cold treat.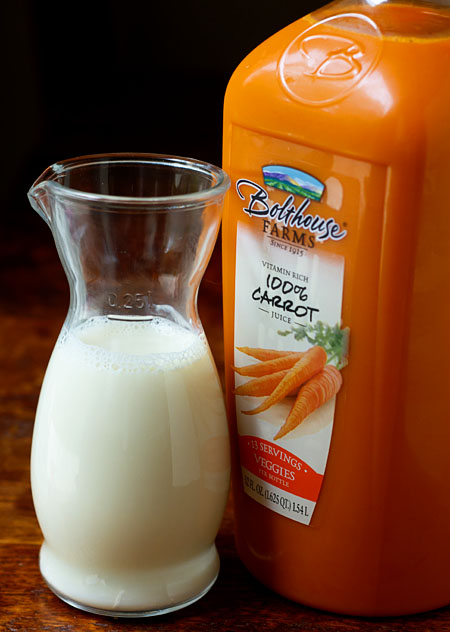 One serving delivers 1/2 a serving of carrots . . . not bad for a treat!  The beautiful natural orange color from the carrots gives the smoothies a fantastic holiday feeling, perfect for an autumn afternoon or a spooky Halloween get-together.  If you've made your own soymilk, this is one great way to use it!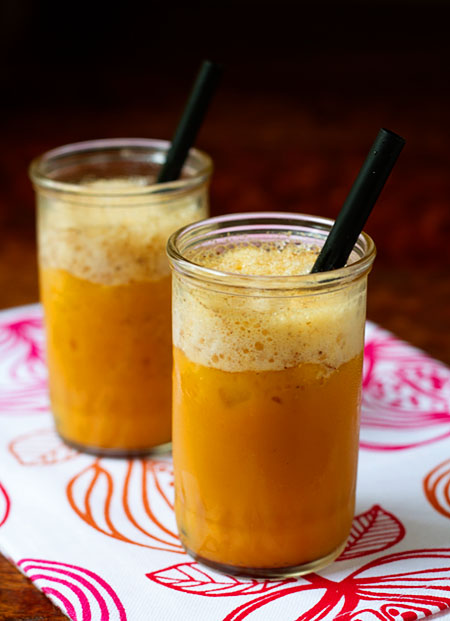 Print This Recipe
Soymilk Carrot "Cake" Smoothies
Makes 4 servings
20 to 30 ice cubes (depending on how thick you want your smoothie to be)
2 cups plain, unsweetened soymilk
1 cup carrot juice
2 tablespoons raw honey
1 teaspoon pure vanilla extract
1/2 teaspoon ground cinnamon
1/2 teaspoon ground ginger
1/4 teaspoon ground nutmeg
1. Place the ice cubes in the blender first, then add the rest of the ingredients. Blend until smooth. Pour into glasses and serve.