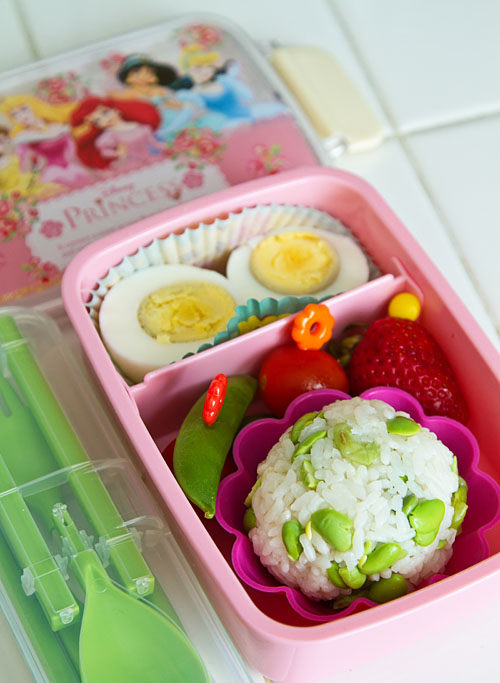 Packing a bento day in and day out requires a bit of thought, unless you want to end up in a rut, packing the same thing in your bento box every day.  But part of the buddy system is helping each other get out of that rut, right?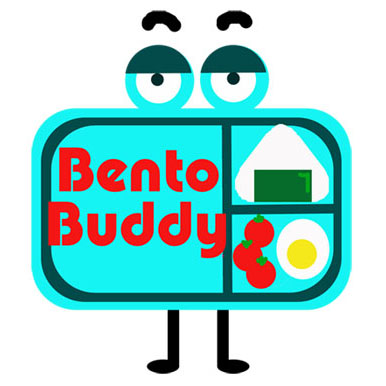 Here are some ideas to get you going:
5 Foods to Pack in Your Bento
1. Leftovers: One of the best things to consider when packing a bento is what leftovers might be already sitting in your refrigerator.  Does your family have a favorite meal?  Plan ahead and make a bit extra, making life even easier for yourself!  For this particular bento, I packed my Zojirushi Mr. Bento with a leftover veggie hamburger patty from dinner the night before, spread with a bit of teriyaki sauce, fresh broccoli, fresh tomatoes and grapes, and brown rice.  Looking for more ways to fill a Mr. Bento?  Check out the Mr. Bento flickr group!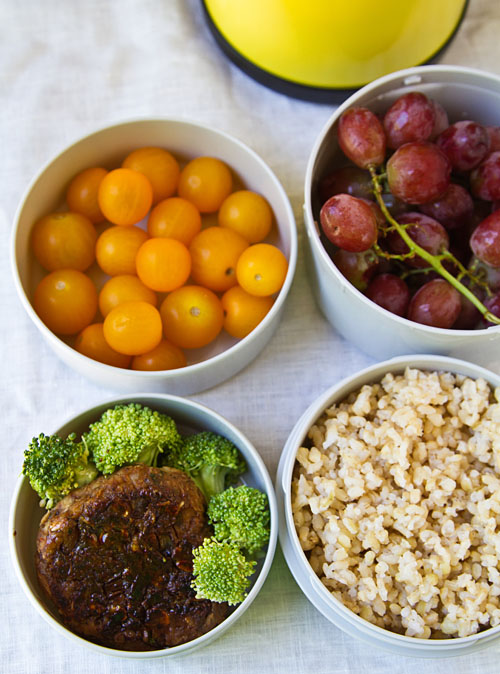 2. Sandwiches: Just because it's a bento doesn't mean sandwiches are off limits!  I like this Sistema Box that has a separated compartment, perfect for keeping a sandwich separated from the rest of the food (without wasting another ziploc bag).  Looking for a new sandwich idea to change things up a bit?  How about a twist on the classic chicken salad sandwich?  This recipe is an oldie, but a goodie, adding mandarin oranges to the chicken salad for extra sweetness.  Ms. K's Chicken Salad Sandwiches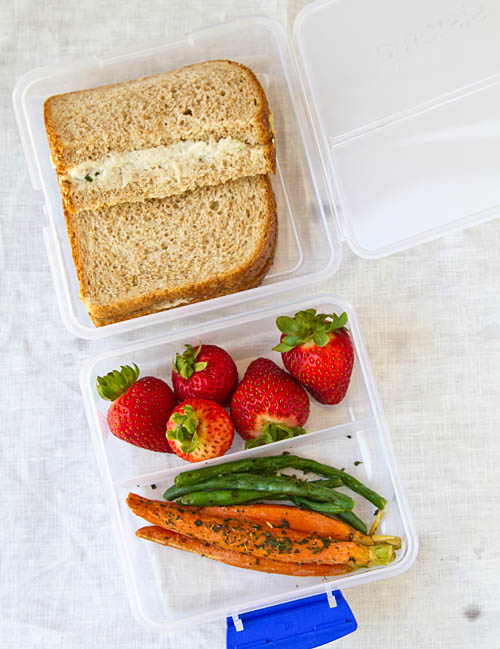 3. Sandwich Wraps: Sandwich wraps are fantastic in a bento.  I like including half of a wrap, like my favorite veggie wraps with wheat berry spread, along with something else, like steamed sweet potatoes tossed in a bit of orange marmalade and sprinkled with toasted sesame seeds.  Sandwich Wrap with Wheat Berry Spread
4. Pasta Salads: Although a lunch jar, like Zojirushi's stainless steel lunch jar, is a great way to pack soups and stews, don't forget about your cold items as well!  Lunch jars are perfect for keeping dishes like pasta salad fresh until you're ready to eat.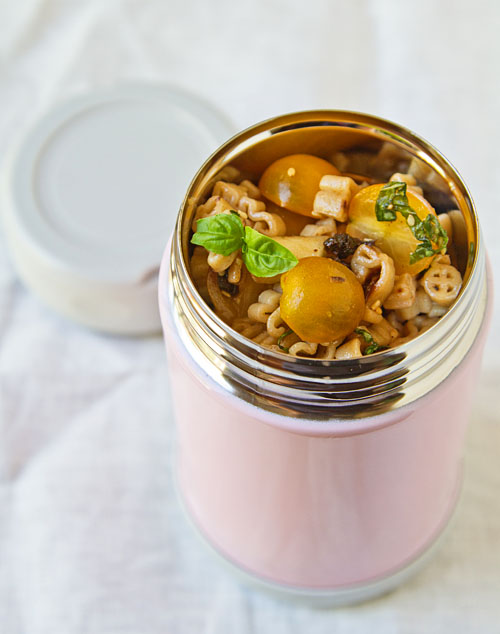 5. Onigiri: The favorite bento choice in my family is onigiri (Japanese rice balls), so of course I can't miss an opportunity to share another idea for how to incorporate onigiri into a bento.  There are endless ways to make onigiri, and they keep well, making them a great choice to keep returning to when packing a bento.  This particular bento, using edamame onigiri, is quicky and easy to make, especially if you do a bit of the prep work in advance.  If your kids are like mine, the smiles on their faces make it even more worth it!
To help you out I've put together a quick video tutorial showing you just how easy this bento is: