Post in partnership with Tristar Products Inc.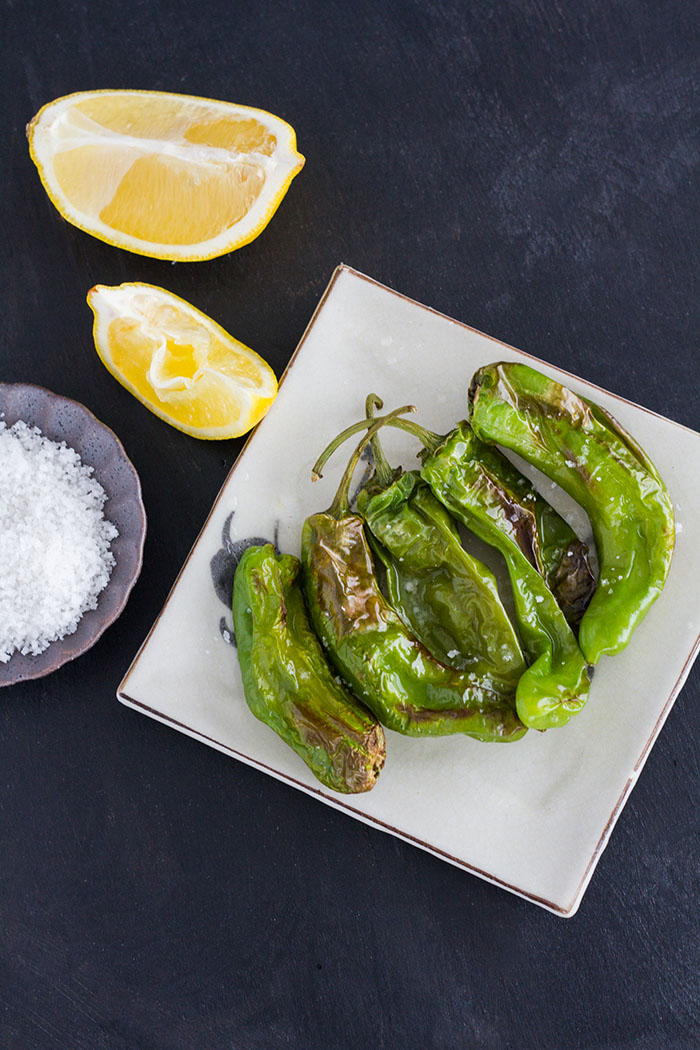 I had never heard of shishito peppers, let alone taste one, until we moved to Japan for the first time in 2002.  Since then I have been making up for lost time, eating them whenever I can get my hands on them.  My favorite way to eat them is charred, dressed with a bit of fresh lemon, lime, or yuzu juice and sprinkled with a bit of coarse sea salt, or with a ponzu or sesame dipping sauce.  Shishito peppers are a mild pepper, although about 1 out of every 10 peppers is spicy…but nothing approaching the spice level of a jalapeno or serrano…at least not in my experience.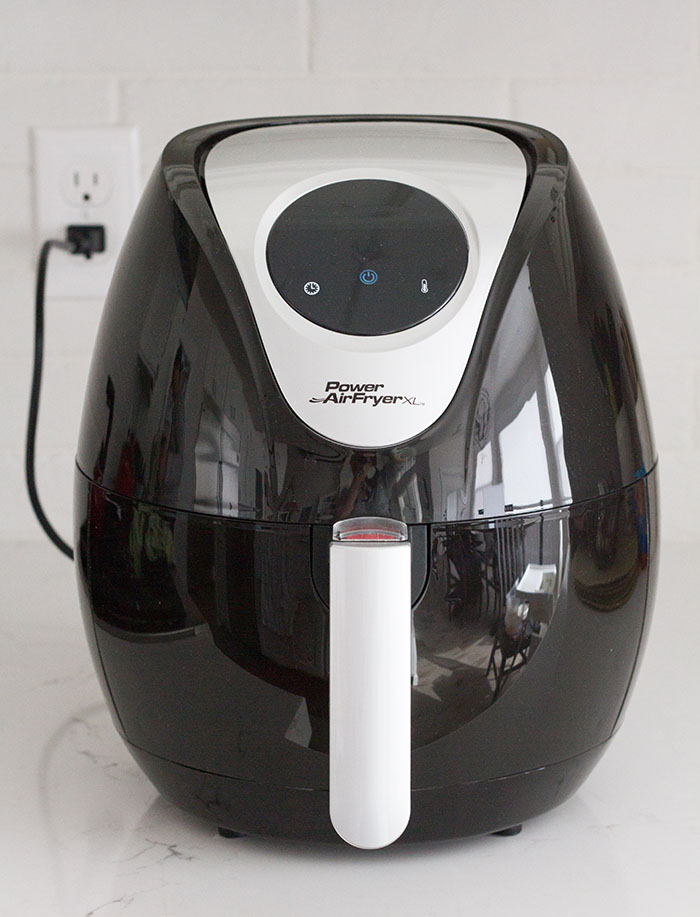 I now have a new favorite way of charring my shishito peppers—in an air fryer.  I was sent a Power AirFryer XL a month or two ago to try out.  Let me be honest: I was prepared not to like it.  I was expecting it to be a glorified convection oven that just took up more kitchen/cupboard space.  I thought it was all hype.  I was wrong and pleasantly surprised.  It has turned into my family's favorite device for preparing vegetables, including shishito peppers.  It does magical things to vegetables and in much less time than using my convection oven because it doesn't have to preheat.  An air fryer uses hot air circulation and the cooking insert has holes in it so that the food is cooked from all angles with even heat.  I don't cook with oil anymore, and the air fryer makes it possible to cook without oil and still get great crispiness and browning of the food.  I have also found the air fryer really easy to clean (a huge plus in my book).  The only downsides that I've run into so far are: 1. Yes, it's one more appliance that takes up space.  2. It can't make a super large batch depending on what you are cooking.  I've been working on some air-fried taquitos and I can only cook 4 at a time in my air fryer.  So if I'm cooking them for the whole family, that doesn't work out so well.  Other than that, I seriously love it.  We've been using it every day lately.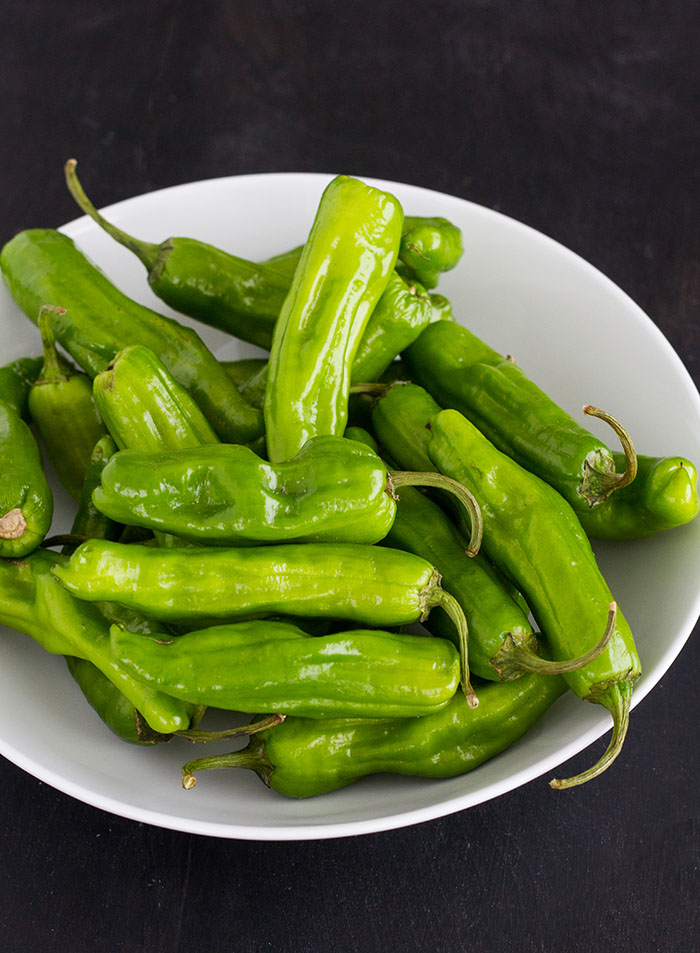 Before we get to the shishito peppers, I thought I would throw in 2 of our other favorite things we've been cooking in the air fryer.
Air-Fried Cremini Mushrooms
Clean the mushrooms with a damp cloth.  Cook in the air-fryer basket for 14 to 20 minutes at 360 degrees Fahrenheit, until the mushrooms are starting to wrinkle, but they are still juicy.  Cooking time will vary depending on how big the mushrooms are and how many you are cooking.  If cooking a lot, shake the basket halfway through the cooking time.  Remove from the air-fryer basket and sprinkle with sea salt.
Air-Fried Asparagus
Wash the asparagus, then snap off the woody ends and discard them.  Cook in the air-fryer basket for 20 minutes at 360 degrees Fahrenheit, shaking the basket halfway through the cooking time.  Remove from the air-fryer basket and put on a plate.  Squeeze fresh lemon juice over the asparagus, sprinkle with garlic powder and sea salt, and toss.
Air-Fried Charred Shishito Peppers
To make charred shishito peppers in the air fryer is so crazy easy that I hesitated to even call this a recipe.  But it's so good that I decided I had to share.  After washing and drying the peppers you use a toothpick to pierce each pepper.  This is to allow hot air to escape as they cook so that they don't burst open.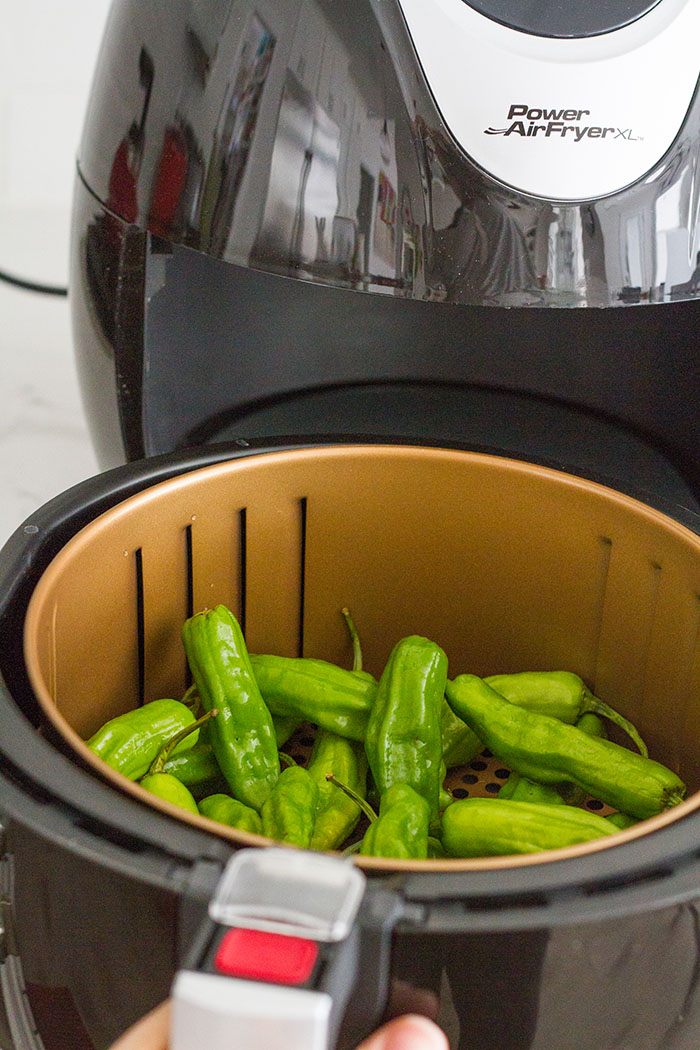 Then you put them in the air fryer basket and cook them for 8 minutes at 390 degrees Fahrenheit.  When they're done, put them on a plate, squeeze fresh lemon juice over them and sprinkle them with some coarse sea salt, then dig in and eat.  Time yourself and see how long it takes you to devour every single last one.  You can adjust how many you cook depending on how hungry you are or how many servings you want to make.  You can also top them with any seasoning blend that sounds good and even eat them with a dip, like ponzu or a sesame dip.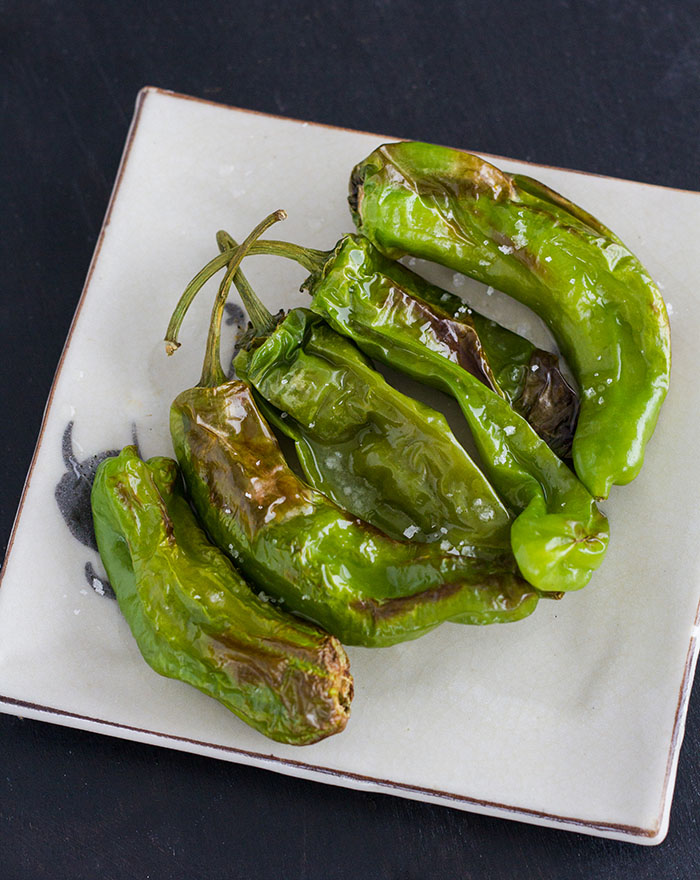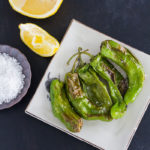 Air-Fried Charred Shishito Peppers
Charred shishito peppers are super easy to make in an air-fryer. You can make as much or as little as you like and season them with your favorite seasonings. This recipe using a simple combination of lemon juice and coarse sea salt.
Ingredients
Shishito peppers

Lemon wedges

Coarse sea salt
Instructions
Rinse and dry the peppers, then use a toothpick to carefully pierce each pepper (to prevent popping while being air-fried).

Air-fry the peppers at 390 degrees Fahrenheit for 8 minutes.

Remove the peppers from the air fryer, squeeze fresh lemon juice over them and sprinkle them with coarse sea salt. Serve immediately.
*Disclosure: I was given a Power AirFryer XL at no cost to try out.  I was not obligated to write about the air fryer, but chose to do so to share my experience using it.  I received no other compensation for this post.  All opinions and experiences are my own.