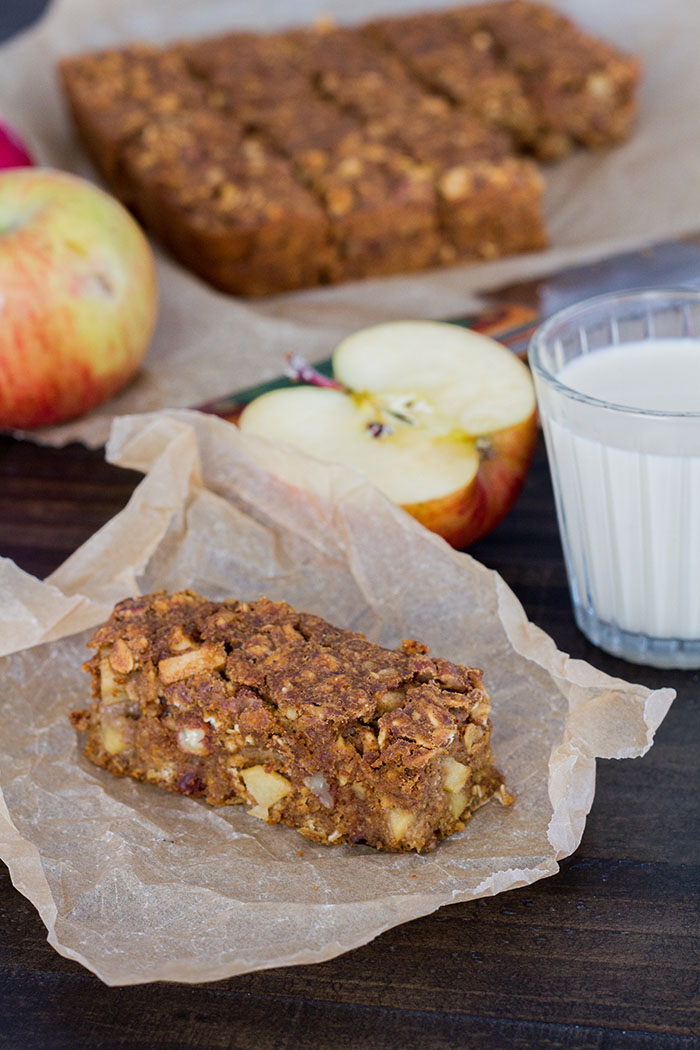 About 8 months ago I started craving an apple oat bar.  This was weird because I don't know if I had ever had anything like what I was actually craving.  What I wanted was something that wasn't like a granola bar…something a bit cake-ier, but not like cake.  I wanted something that wasn't overly sweet, but could help satisfy a sweet tooth.  So I started experimenting.  Some attempts were better than others.  My attempt last week was basically an epic fail.  Then this week I pulled together all of the successful bits and showed the unsuccessful bits the door and came up with something that was exactly what had been in my head.  An apple oat bar.  It's dense, fudgy, and filling, like oatmeal (thanks to the oats) with texture from the chopped apples and pecans.  It's lightly sweetened with a combination of applesauce, maple syrup, and blackstrap molasses, but not too sweet.  I had to make a second batch this morning because the last batch disappeared so quickly.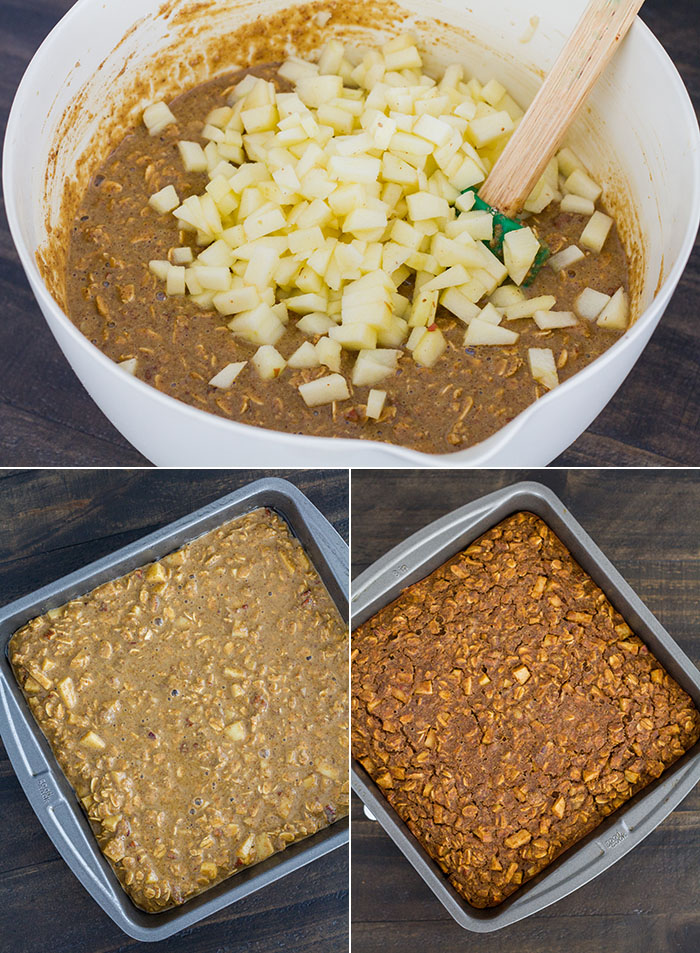 The Fujilings all approved.  Squirrel said, "Oh mom, this is SO MUCH BETTER than the last one. This one is SO GOOD! You're done with this recipe, right?  Are you going to make them again?" Yep.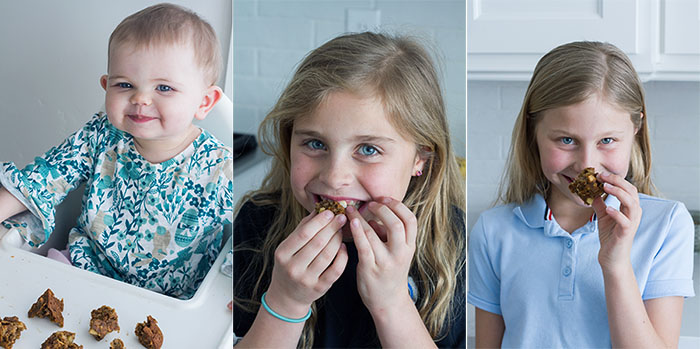 So now that second batch is just waiting for her to get home from school. (Okay, okay, there may be a piece already missing . . . because, you know, quality control and everything.)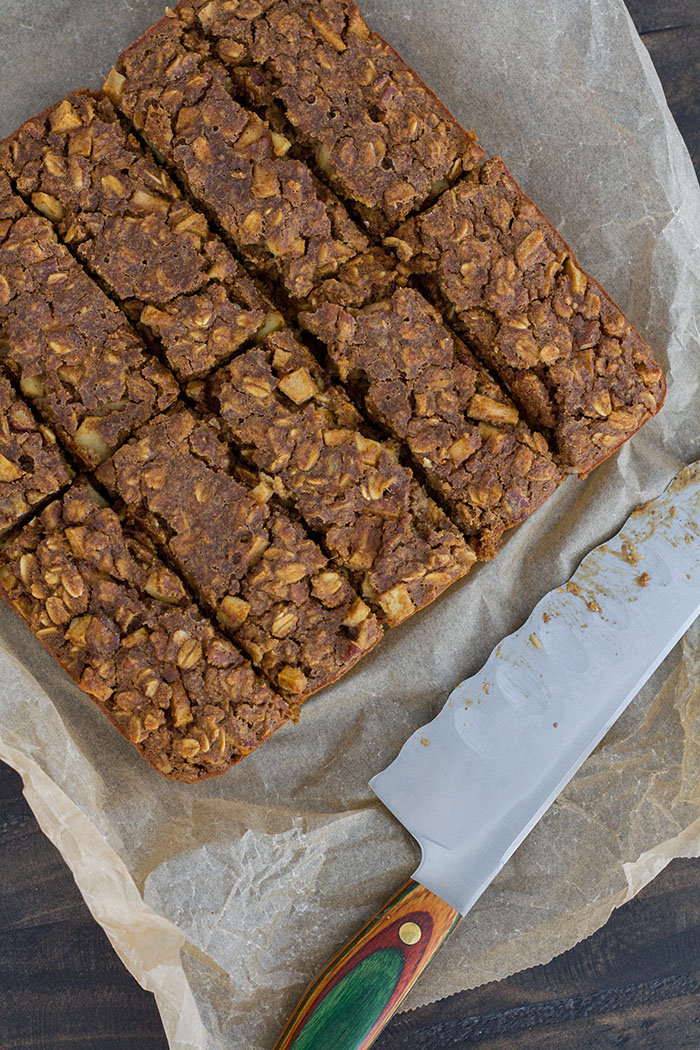 So here you are: Apple Oat Bars.  The result of the most random craving.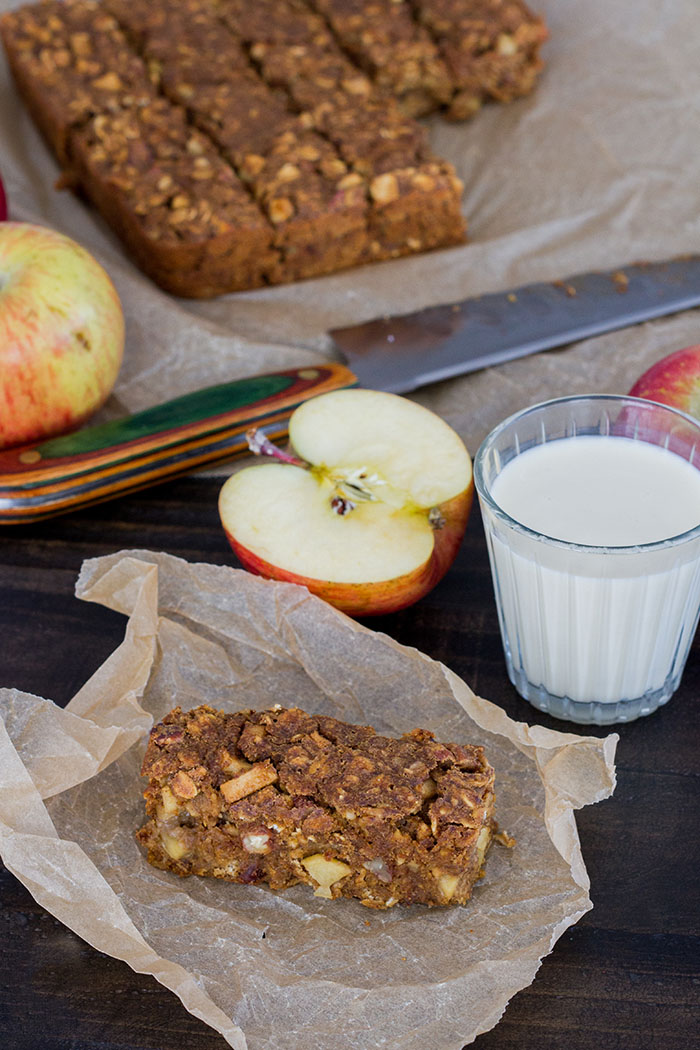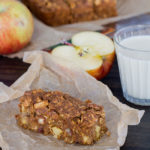 Apple Oat Bars
These bars are like a cross between a dense cake and a bowl of oatmeal. They can be eaten for breakfast, snack, dessert . . . basically whenever you darn well please . . . they are filling, delicious, and free of refined sugars.
Ingredients
1 1/2

cups

rolled oats

1

cup

oat flour

1

tablespoon

ground flaxseed

2

teaspoons

ground cinnamon

1/2

teaspoon

baking powder

1/4

teaspoon

fine grain sea salt

1

cup

milk (whichever kind you prefer)

1/2

cup

unsweetened applesauce

1/3

cup

pure maple syrup

1/4

cup

almond butter (100% almonds with no added ingredients)

3

tablespoons

water

1

tablespoon

blackstrap molasses

1

teaspoon

almond extract

1

apple, peeled and finely chopped (I have used Fuji and Braeburn apples)

1/2

cup

pecans, chopped
Instructions
Preheat the oven to 350 degrees Fahrenheit. Grease an 8x8-inch baking pan and set aside.

Whisk together the rolled oats, oat flour, ground flaxseed, ground cinnamon, baking powder, and fine grain sea salt together in a large mixing bowl.

In a medium mixing bowl, whisk together the milk, unsweetened applesauce, maple syrup, almond butter, water, blackstrap molasses, and almond extract. Pour this into the dry ingredients and stir until everything is just combined.

Fold in the chopped apple and pecans, then pour the batter into the prepared baking pan.

Bake for 35 to 40 minutes, or until the edges are golden brown and the center has set. Let the bars cool before slicing, as they will continue to set as they cool. The bars can be stored in the refrigerator or individually wrapped in plastic wrap and stored in the freezer.