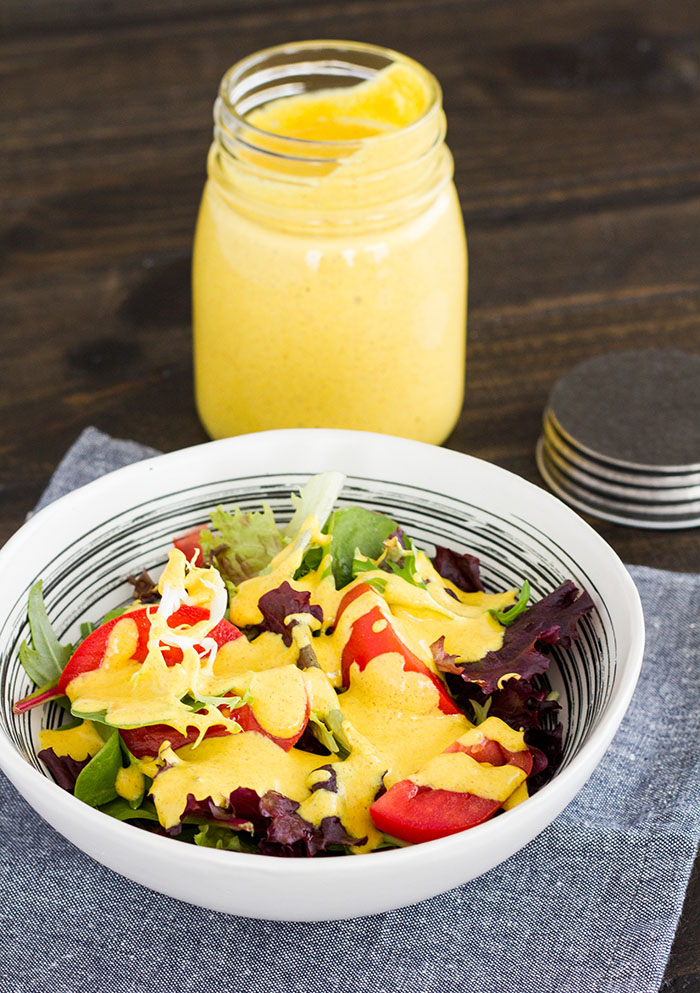 The people have spoken.  This is a recipe I worked on for myself, but after posting a picture of it on a salad on Instagram I got so many DMs from people asking if I was going to post it that I figured it would be cruel not to share.  Trader Joe's has some dressings that I've fallen in love with.  One of them is an Almond Butter Turmeric Dressing.  It's creamy, full of flavor, and oil-free (bonus!).  The problem is that our nearest TJ's is about 30 minutes away, so I don't go very often.  The ingredient list on this dressing is simple: water, almond butter (no added oil, salt, or sugar), lemon juice, ginger puree, cane sugar, garlic, sea salt, lemon zest, ground turmeric, and black pepper.  I decided that it was ridiculous to continue buying it if I could come up with a copycat version.  Not only would this save me a trip to TJ's, but it would save some money too (both on gas and the cost of the dressing).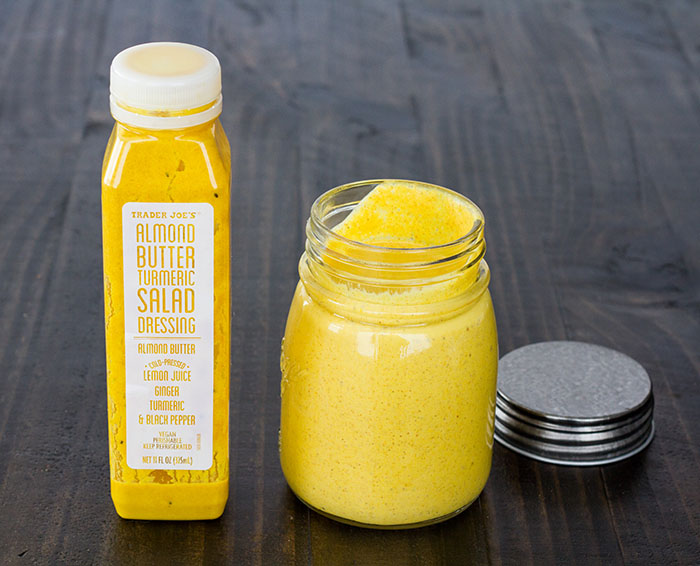 It took a few rounds of recipe tweaking, but I finally came up with a copycat version that I love.  I deviated slightly from TJ's ingredient list by using Medjool dates in place of cane sugar, and white miso paste in place of sea salt.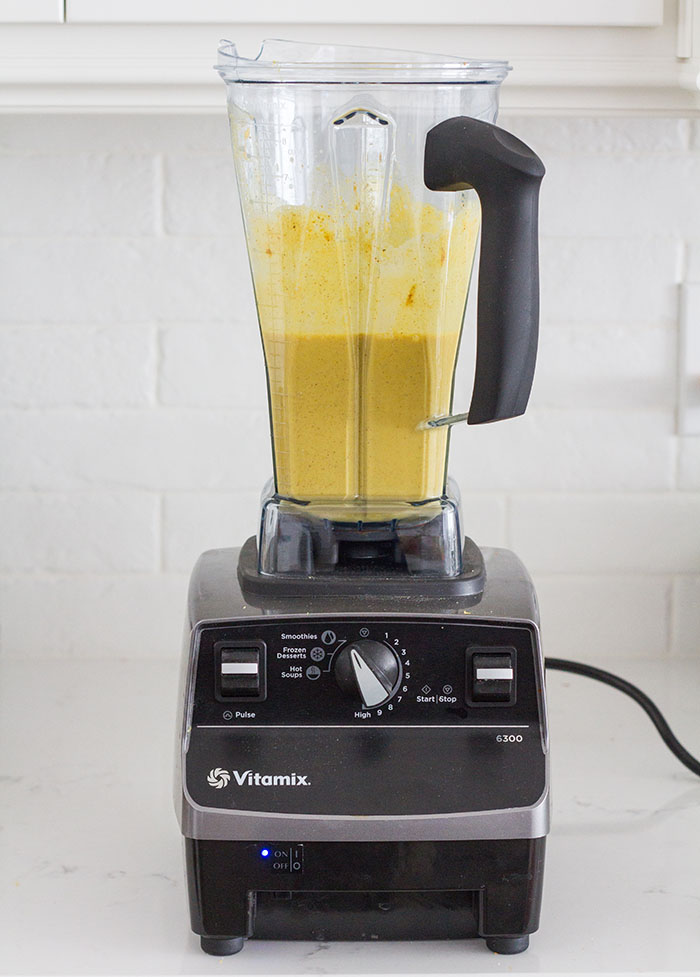 This recipe makes quite a bit of dressing, about 2 and 3/4 cups (22 ounces).  But you could always cut the amounts in half if you want to make less.  Hey, I go through it quickly!  I have been making a big salad for lunch lately, topped with this dressing, for Monkey and I.  We've become a bit addicted.  This is the salad we've been making almost every day: baby spring mix, romaine lettuce, shredded cabbage, shredded carrots, green onions, chopped avocado, broccoli sprouts, chickpeas, ground flaxseed, hemp hearts and plenty of almond butter turmeric dressing.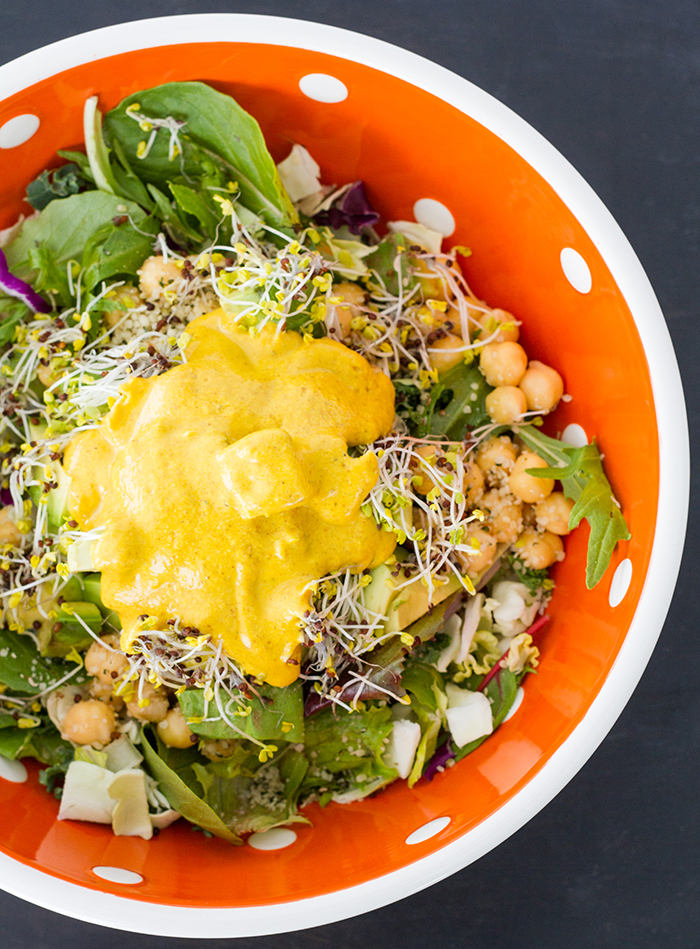 The dressing tastes delicious on a simple salad of greens and tomatoes as well.  It's just good!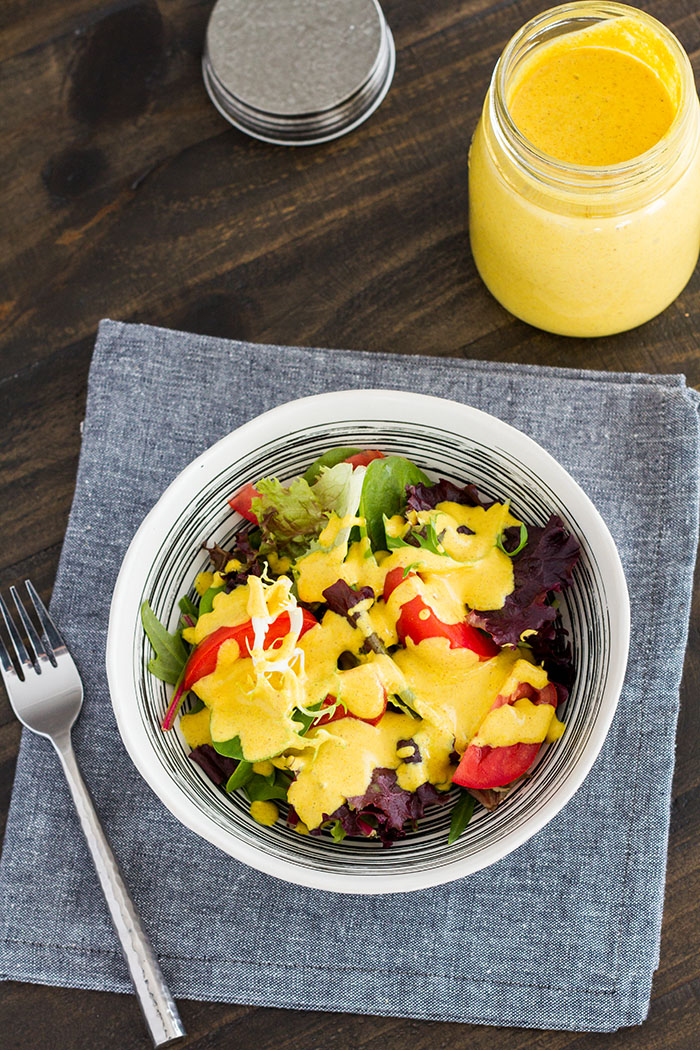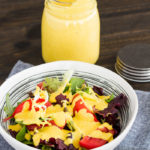 Almond Butter Turmeric Dressing
This dressing is a copycat version of Trader Joe's Almond Butter Turmeric Dressing. This one replaces cane sugar with Medjool dates and salt with white miso paste to include even more nutrition. This recipes makes about 2 and 3/4 cups (22 ounces), because it disappears quickly!
Ingredients
1 1/4

cups

water

1/2

cup

freshly squeezed lemon juice

1/3

cup

almond butter (100% almonds, no added oil, salt, sugar, etc.)

2

tablespoons

grated ginger

2

Medjool dates, pitted

2

cloves

garlic

1

tablespoon

white miso paste (shiro miso)

Zest of 1 lemon

2

teaspoons

ground turmeric

1/2

teaspoon

freshly ground black pepper
Instructions
Put all of the ingredients into a blender and blend until smooth and creamy. Pour into a jar, cover, and refrigerate. This dressing will keep for about 7 days in the refrigerator.