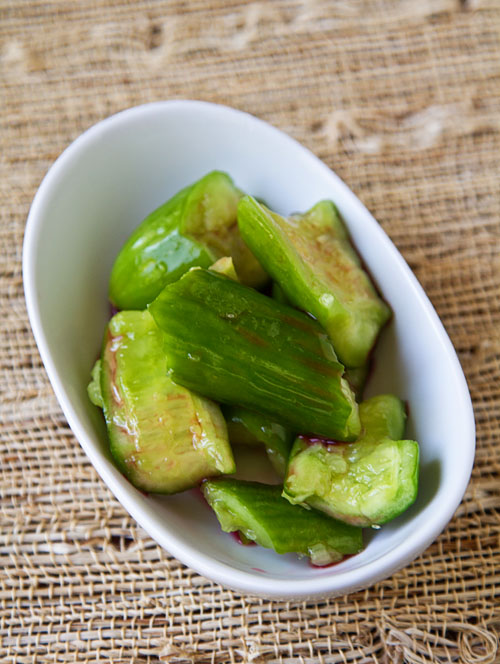 Benimosu no Tataki Kyuri, or Beaten Cucumber Pickles drizzled with Purple Sweet Potato Vinegar—a simple Japanese pickle that highlights the quality of the ingredients used, and a great way to work out some aggression in the kitchen.  I've talked about tsukemono, or Japanese pickles, before, but we're going to touch on it again today.  We're also going to talk about the role of vinegar in the Japanese kitchen.  This post is the first in a new ongoing series here on LFM, Japanese Kitchen Basics, a series that will cover Japanese ingredients, cooking techniques, classic Japanese recipes, etc.  All of the things I've learned in a random, round-about sort of way over the years that I wish I had been able to learn in the beginning.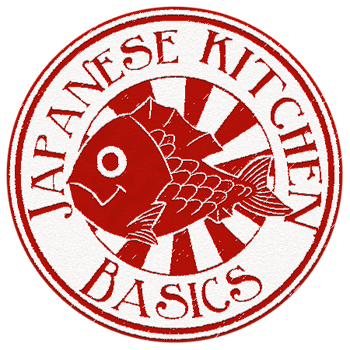 Tsukemono, The Art of Japanese Pickles 
Japanese pickles aren't really pickles, at least not in the way that we tend to think of pickles here in the US.  Pickles in the Japanese sense, are ingredients that have been transformed in texture and flavor without cooking through the application of a pickling medium.  Some of the pickling mediums are a brine, a simple salt application, and miso paste.  Tataki kyuri, or Beaten Cucumber Pickles, are transformed by salt and lightly beating the cucumbers, which helps break down their cell structure, helping them to undergo a quicker transformation.  These pickles are super simple to make.  You simple lay them out on a cutting board and start whacking them with a rolling pin.  Then you break them into pieces with your fingers, put them in a large plastic bag, sprinkle them with salt, massage the salt in, then seal the bag up and place it in the refrigerator for 10 minutes.  Then you remove them, drain them in a wire mesh strainer.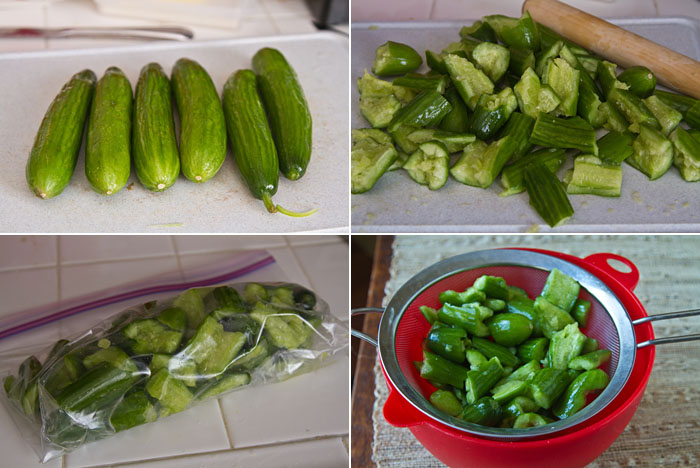 Part of the reason I decided to make tataki kyuri was because I had a small bottle of benimosu, an amazing vinegar made out of purple sweet potatoes that I had been sent to sample from The Ingredient Finder, that I was dying to drizzle over some simple pickles.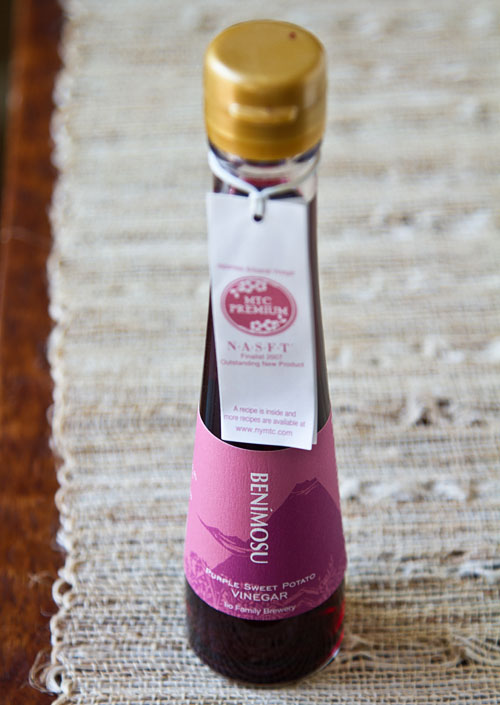 The Ingredient Finder is a gourmet and specialty website for ingredients for the home cook.  You can find all kinds of specialty ingredients from around the world on their site, including some amazing ingredients from Japan.  Benimosu is a vivid purplish pink color and has a distinctive fruity tart flavor that makes it perfect for drizzling on foods for a spectacular finishing touch.  Enjoying the benimosu got me to thinking about the role of vinegar in Japanese cooking.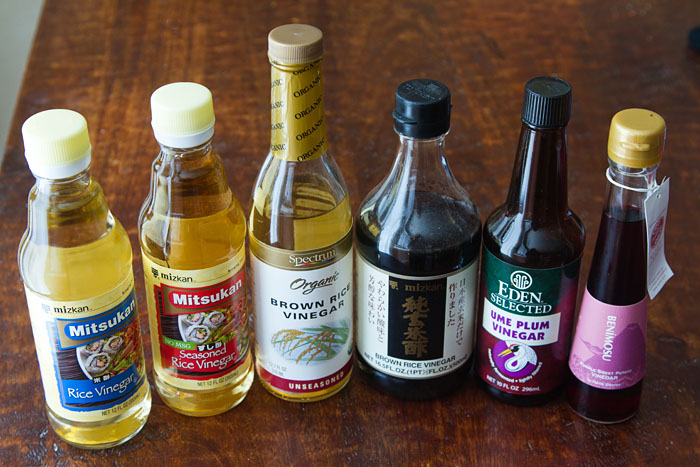 Rice Vinegar
Rice vinegar is the most often used vinegar in the Japanese kitchen.  It is used to add a sour, or tart, flavor to food, as well as for preventing food from going bad and changing color.  But all rice vinegars are not created equal. Rice vinegar is actually graded, like olive oil.  The higher the grade, the higher the quality and purity.  But just because a rice vinegar might be a lower grade, doesn't mean you shouldn't use it.  There are reasons why you might want to use the various grades of vinegar.  During my 2011 summer trip to Tokyo, Mr. Fuji and I attended a tsukemono class taught by Elizabeth Andoh.  She has given me permission to share a short video excerpt from the class talking about the different grades of vinegar and their role in the Japanese kitchen:
So now you know!  Now go explore the world through ingredients on The Ingredient Finder, then go beat some cucumbers.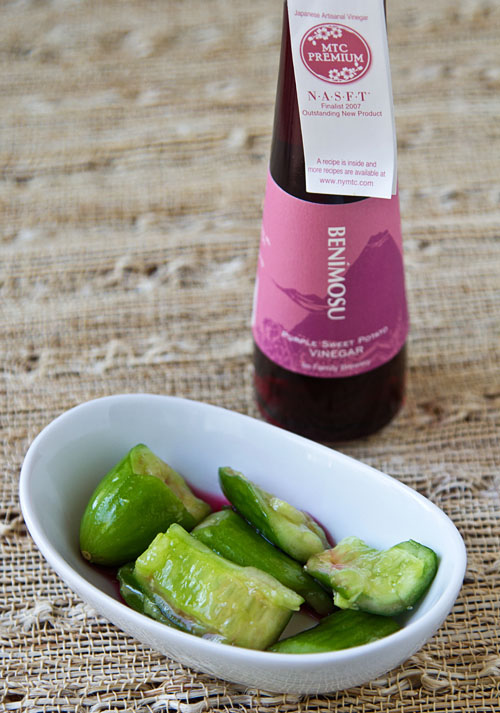 Print This Recipe
Beaten Cucumber Pickles with Benimoso
Recipe adapted from 'Japanese Farm Food' by Nancy Singleton Hachisu, Tataki Kyuri, p.69
Makes 4 servings
6 mini snacking cucumbers (or 3 Japanese cucumbers), about 1 pound
1 teaspoon fine sea salt
4 teaspoons benimosu (adjust to taste)
1. Lay the cucumbers on a cutting board and beat them gently with a rolling pin to lightly smash and crack the cucumbers. Break the cucumbers into rough pieces with your hands and place them in a gallon-sized resealable plastic bag. If the cucumbers don't break up easily, then you need to beat them a bit more.
2. Sprinkle the salt over the cucumber pieces and gently massage the salt into them. Then roll up the bag, squeezing all of the air out, seal and then refrigerate the cucumbers for 10 minutes.
3. Remove the cucumbers from the refrigerator and drain them in a wire mesh strainer. Put them in a serving bowl and drizzle the benimosu over them. Let the cucumbers marinate in the benimosu for about 10 minutes, and then serve.