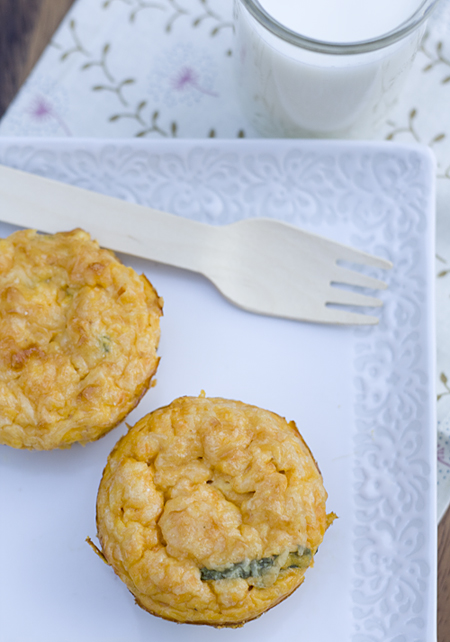 Happy Valentine's Day!  Instead of bringing you more chocolate and sugar to celebrate the day of love, I'm bringing you a recipe that is healthy for you, helping to insure you're around to experience many more Valentine's Days to come.  I have teamed up with the American Egg Board (AEB) for a special "Build a better Breakfast with Eggs" SideCar series event on Kitchen Play.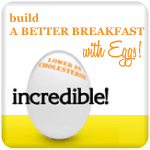 The catalyst of this event is the release of a new study by the United States Department of Agriculture (USDA), that confirms that eggs are significantly lower in cholesterol than previously thought—a whopping 14 percent lower!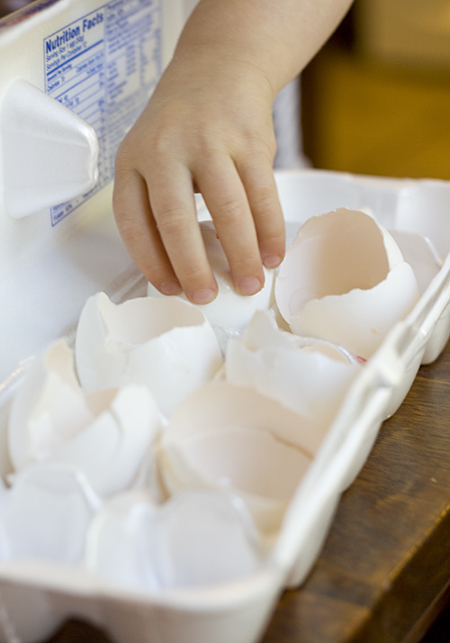 According to the results of the new USDA study, the average amount of cholesterol in one large egg is 185 mg, 14 percent lower than previously recorded.  The study also showed that a single large egg now contains 41 IU of Vitamin D, which is an incredible 64 percent increase from the last time this same testing was done on eggs in 2002.  Because eggs are one of the few foods that are a natural source of Vitamin D (which plays an important role in calcium absorption, helping to form and maintain strong bones), this increase is an important and exciting one.  Finally, the study showed that the amount of protein in one large egg (6 grams, which is 12% of the Recommended Daily Value) has remained the same.  Dietary guidance recommends limiting cholesterol consumption to 300 milligrams per day.  The lower level of cholesterol in conjunction with the significant increase in Vitamin D, and the protein content in eggs, makes them a smart way for families to start their days, providing them with a healthy energy source, especially when paired with other healthy breakfast choices.  So what better way to celebrate this study than on the day of love?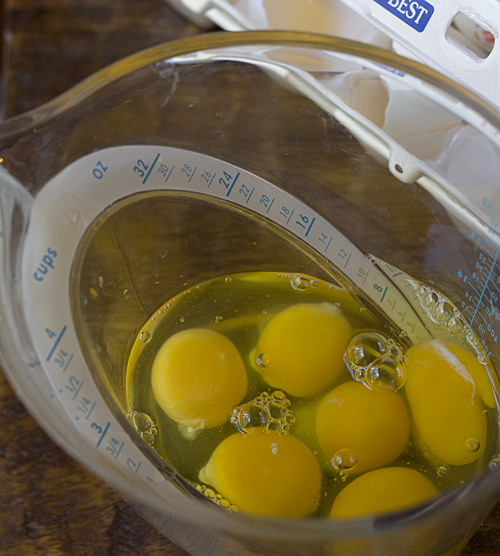 In light of this exciting new information, the AEB asked the participants in the SideCar event to come up with a delicious recipe with eggs to serve at breakfast.  I know how hard it is to get a healthy breakfast on the table in the midst of a hectic morning, and complicated time-consuming recipes just aren't an option!  So I came up with a recipe for Sweet Potato Quiche Cups—healthy, easy to make, and best of all, they can be made ahead of time!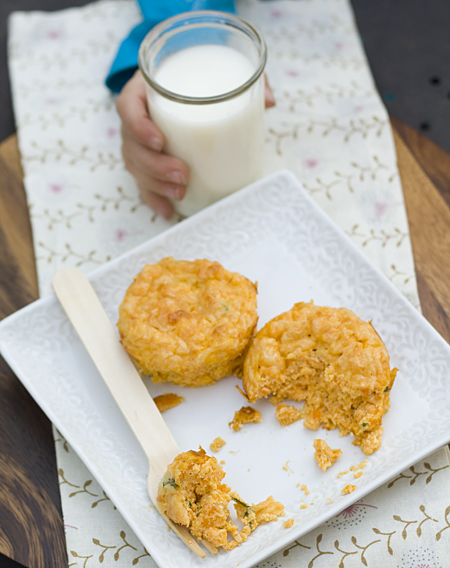 This recipe pairs eggs with mashed orange-flesh sweet potato (or "yam" as most people mistakenly refer to them as), to make a powerhouse of a breakfast.  Sweet potatoes are ranked as the #1 vegetable in nutrition by the Center For Science In The Public Interest (CSPI).  Orange-flesh sweet potatoes are rich in beta-carotene and in unique phytonutrients.  They also have proteins with unique antioxidant properties.  In addition, they are a good source of vitamin A, vitamin C and manganese, copper, dietary fiber, vitamin B6, potassium and iron.  Not only are these little quiche cups healthy, but they are easy to make too! (So easy that my 2-year old helped me make them!)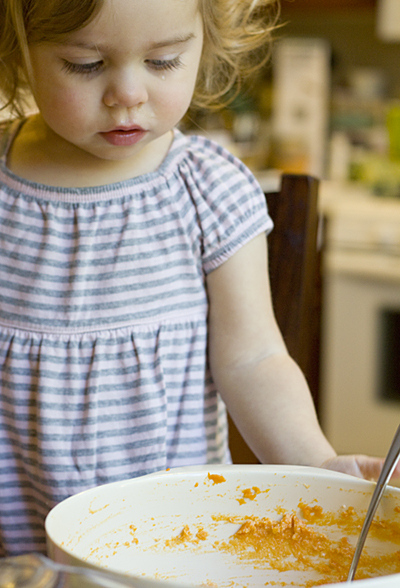 The sweet potato can be cooked and mashed ahead of time.  Making the actual quiche batter takes about 5 minutes of time, and then the quiche cups spend 22 minutes in the oven and then they're done!  Once cooked, they can either be served right away, or stored in the refrigerator or freezer to be served later.  These quiche cups are light, moist, and flavorful.  The sweet potato adds a touch of sweetness and lots of flavor, plus a beautiful golden color, and a sprinkling of grated Parmesan cheese over the tops gives them a nice nutty crust.  I personally loved them, but the real test was the first time I fed them to my girls.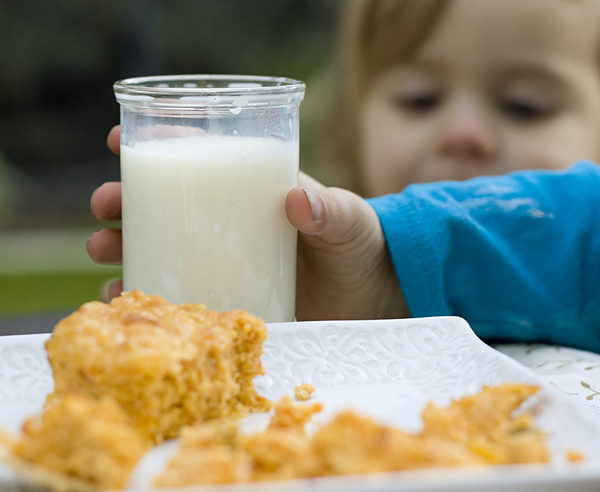 From the way they each devoured their cups, I knew right away that we had a winner.  Not  only will these quiche cups go over well with your kids, but you will love them just as much!  Don't forget, although the health and nutrition of our children is important, it's important that we take care of ourselves too, not only for our own health, but so that we are setting an example of healthy living for our children.  Make sure you check the information after the recipe to find out how you can win a year's supply of eggs from the American Egg Board!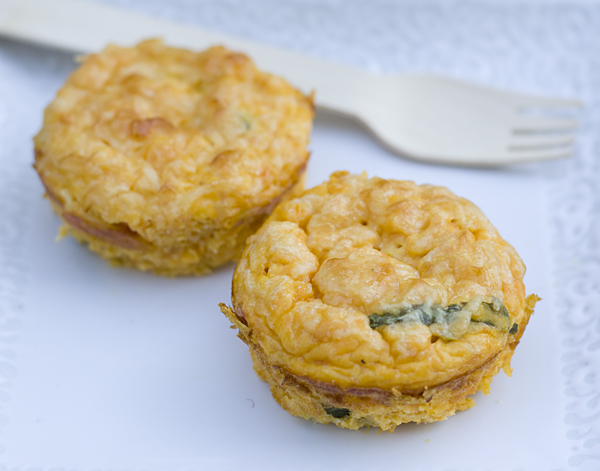 Print This Recipe
Sweet Potato Quiche Cups
Makes 12 quiche cups (2 quiche cups per serving)
1 large orange-flesh sweet potato (approximately 16 ounces)
6 large eggs, beaten,
1 cup part skim ricotta cheese,
1 tablespoon fresh basil, julienned
1 teaspoon kosher salt
dash of nutmeg
1/4 cup grated Parmesan cheese
1. In a large pot of water, simmer the sweet potato with its skin on until it is soft.  Drain and discard the water.  Peel the sweet potato and then mash it with a fork or potato masher.  Set aside to cool, or refrigerate until ready to use.
2. Preheat the oven to 375 degrees Fahrenheit.  Generously coat a 12-cup muffin pan with nonstick cooking spray and set aside.
3. Whisk together the cooled mashed sweet potato, ricotta cheese, salt, and nutmeg.  When incorporated, whisk in the beaten eggs, then stir in the basil.
4. Using a 1/4-cup measuring cup, pour the egg mixture into each of the muffin cups. Sprinkle the grated Parmesan cheese on top of each quiche cup.
5. Bake until golden brown, about 22 minutes.  Let cool for 10 minutes, then carefully run a paring knife around the rim of each muffin cup.  Carefully lift each quiche out of its cup.
To Make Ahead:
* Quiche cups can be made an refrigerated for up to 3 days. When ready to eat, reheat briefly in the microwave.
* Quiche cups freeze very well.  After cooking, let them cool, then freeze them in a single layer in an airtight container.  The frozen quiches should be eaten within 3 months.  Reheat the quiches on a cookie sheet in a 400 degree Fahrenheit oven for about 15 – 18 minutes.
Win a year's supply of eggs!
The AEB is giving away 6 prizes of a year's supply of eggs to readers of KP and LFM!  To enter for your chance to win, you can either write a post which includes your favorite breakfast recipe that uses eggs, and/or write a post discussing the new study.  This is an exciting opportunity for you to get involved in food journalism by spreading the news!  For the complete rules on how to enter, go to Kitchen PLAY.
* For more information on cholesterol and the nutritional benefits of eggs, along with egg recipes and cooking tips, visit www.incredibleegg.org.
* Disclosure: I'm writing this post and creating this recipe as part of a partnership between Kitchen Play and The American Egg Board.  They have compensated me for my time and cooking expenses but my opinions and tastes are my own.