This post is a collaboration with Lightlife.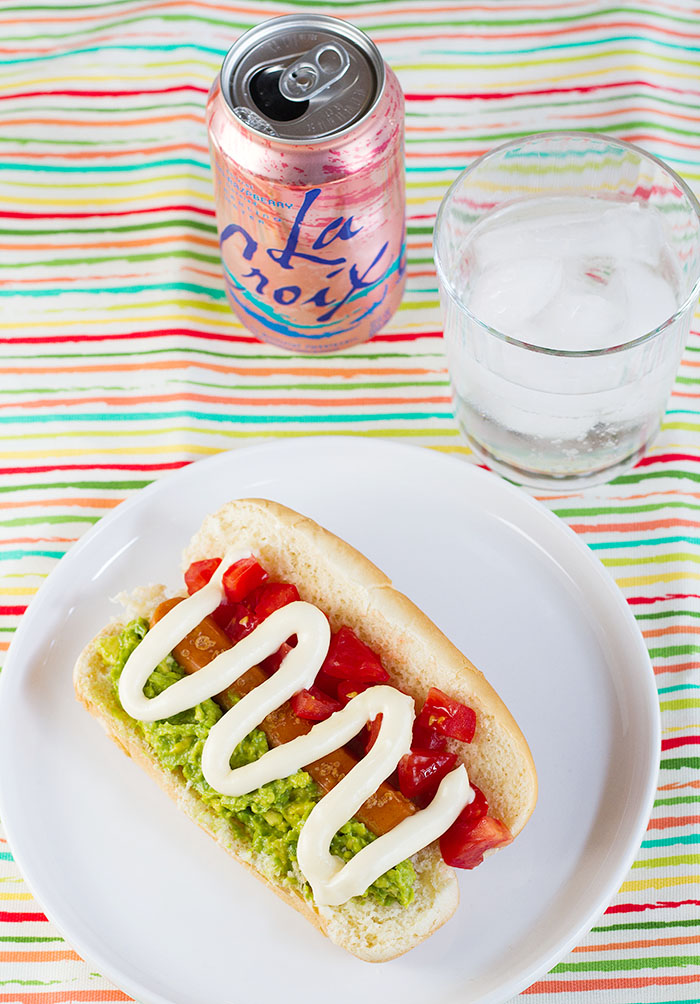 It has been hot, hot, hot this summer.  August is about the time that I no longer want to even look at my stove, let along my oven.  It's just too darn hot and I'm sick of the heat.  So I usually convince Mr. Fuji to do some grilling…which isn't hard to do, because he loves to grill!  One of our favorite things to throw on the grill are Smart Dogs (vegetarian hot dogs made by Lightlife), so when they reached out to me about collaborating on a summer grilling post, it was a natural yes!  We've tried a variety of vegetarian hot dogs and my girls have not been big fans of any of them until I found Smart Dogs.  Texture and flavor get two thumbs up from both of them!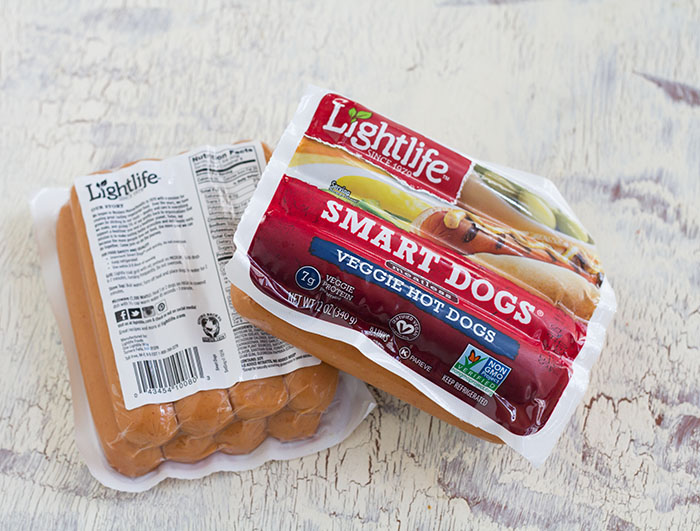 I thought I would share one of my favorite ways to dress up a hot dog, and since these are veggie dogs, this is a perfect Meatless Monday option!  Enter, the completo, the Chilean take on the hot dog.  I learned about them years ago from my friend Ms. M (who is Chilean).  Completo are a favorite meal in their family.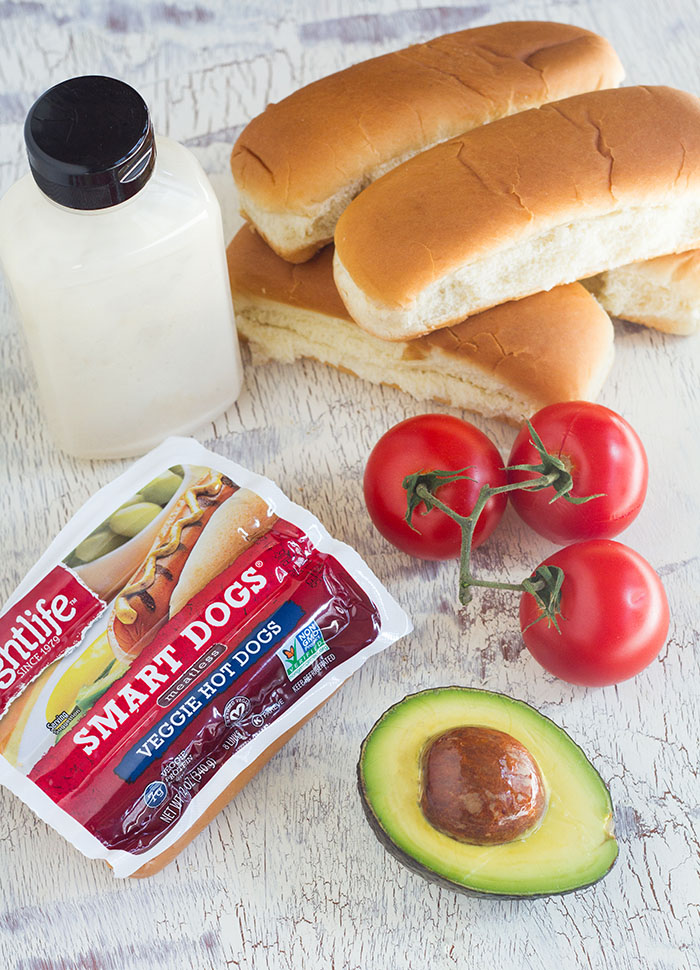 A completo can be topped with a variety of different things, but the simplest version is what they call a completo italiano (Italian complete), which is topped with tomatoes, avocado, and mayonnaise…red, green, and white, the colors of the Italia flag!  I love this version, although I tend to use a bit less mayo than is traditionally used (which tends to be a lot).  So today I am sharing my method with you.  I say method, because I'm not giving amounts.  This is one of those things where you set out toppings and everyone will prefer a bit different amounts of the ingredients according to their own tastes!  If you're feeling a bit more adventurous, throw some sauerkraut into the mix . . . it's another traditional completo topping.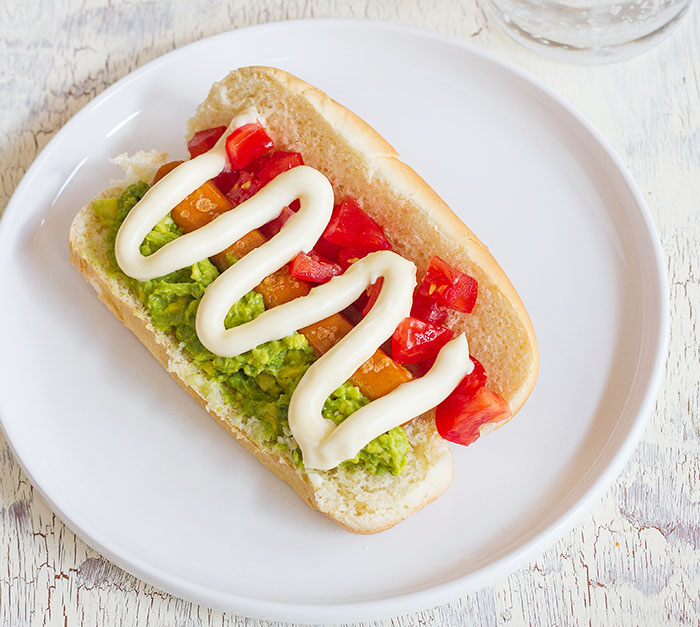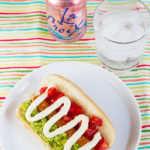 Chilean Hot Dogs (Completo)
This Chilean take on the hot dog is a fun way to shake things up in your hot dog world! Get extra adventurous and add sauerkraut, a traditional Chilean addition. Have a bit more extra time? Toast your hot dog buns on the grill. Get creative and start adding your own toppings!
Ingredients
Lightlife Smart Dogs

Hot dog buns

Avocados, roughly mashed with a bit of sea salt

Tomatoes, diced

Mayonnaise
Instructions
Grill the hot dogs over medium-high heat until heated through, turning once, then place the hot dogs inside the hot dog buns.

Spoon some mashed avocado along one side of the hot dog, inside the bun, then spoon some diced tomatoes along the other side of the hot dog, inside the bun.

Drizzle mayonnaise over the top. Enjoy immediately!