*This post is brought to you in partnership with Organic Traditions.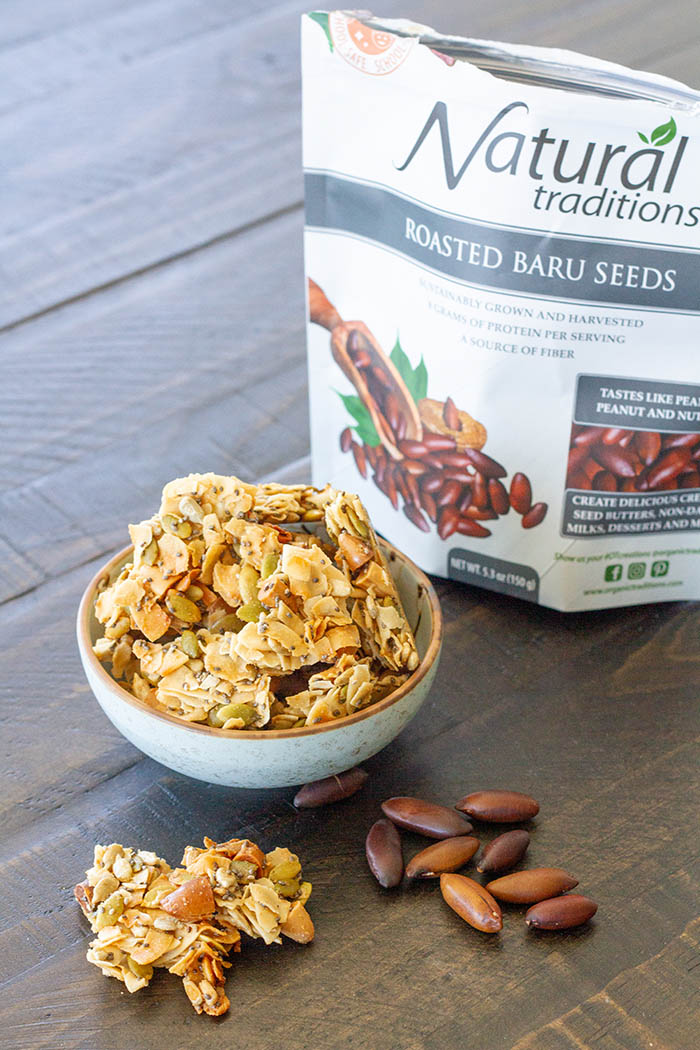 Have you noticed that food allergies seem to be on the rise?  FARE (Food Allergy Research & Education) reports, "Researchers estimate that 32 million Americans have food allergies, including 5.6 million children under the age of 18.  That's one in 13 children, or roughly two in every classroom."  The Centers for Disease Control & Prevention reported an 18% increase in the prevalence of food allergies in children 1997 and 2011.  The AJMC (American Journal of Managed Care) reported in 2018, "The prevalence of peanut allergies, the most common food allergy in children, has tripled in the past 2 decades. Today, up to 2.5% of the pediatric population has been diagnosed with a peanut allergy."  I've definitely noticed the change.  On our flight to Tokyo last month we were asked not to open any food that contained peanuts due to a passenger on board having a serious peanut allergy.  My kids' school has a special table in the lunch room for those children with allergies to sit at and the classrooms are "nut free zones."  With that being the case I've been working on coming up with nut-free alternatives to different bento items.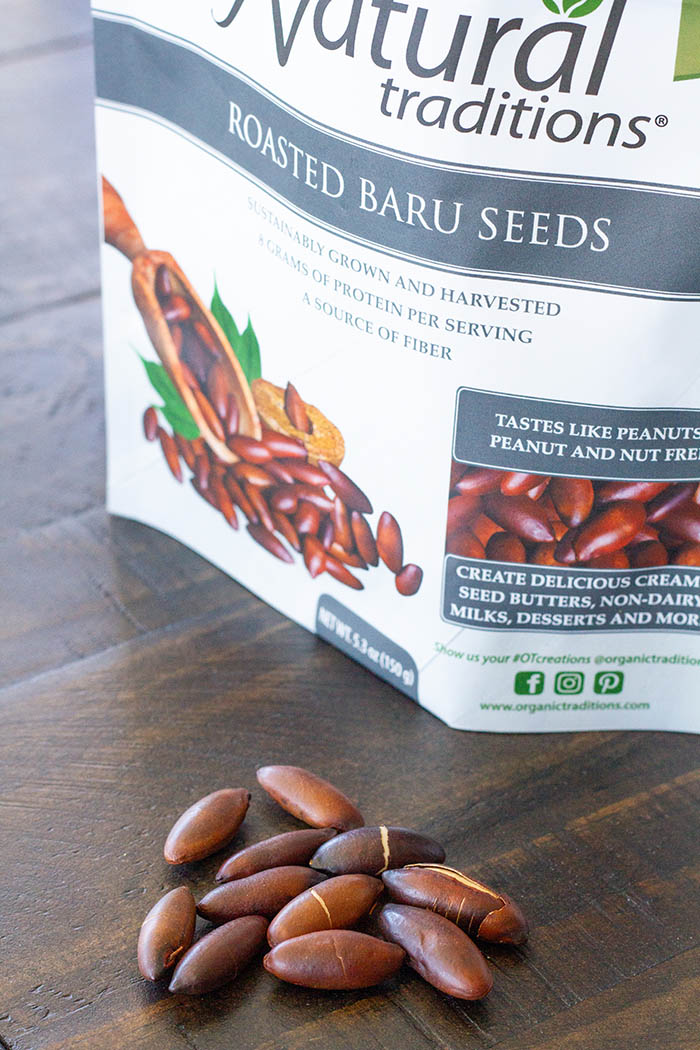 Organic Traditions reached out to me recently about a new item they were carrying called baru seeds, marketing them as a nut-free alternative to peanuts.  I was intrigued!  They sent me a package so I could try them and I was blown away.  If I didn't know they were seeds, I would never have guessed they weren't nuts.  They are like large peanuts (though slightly longer than peanuts), with the great dense crunch and creamy flavor that you would expect from a nut.  They are grown and hand-harvested in Brazil, have more digestible protein compared to almonds and walnuts, and are a source of fibre, iron and vitamin E.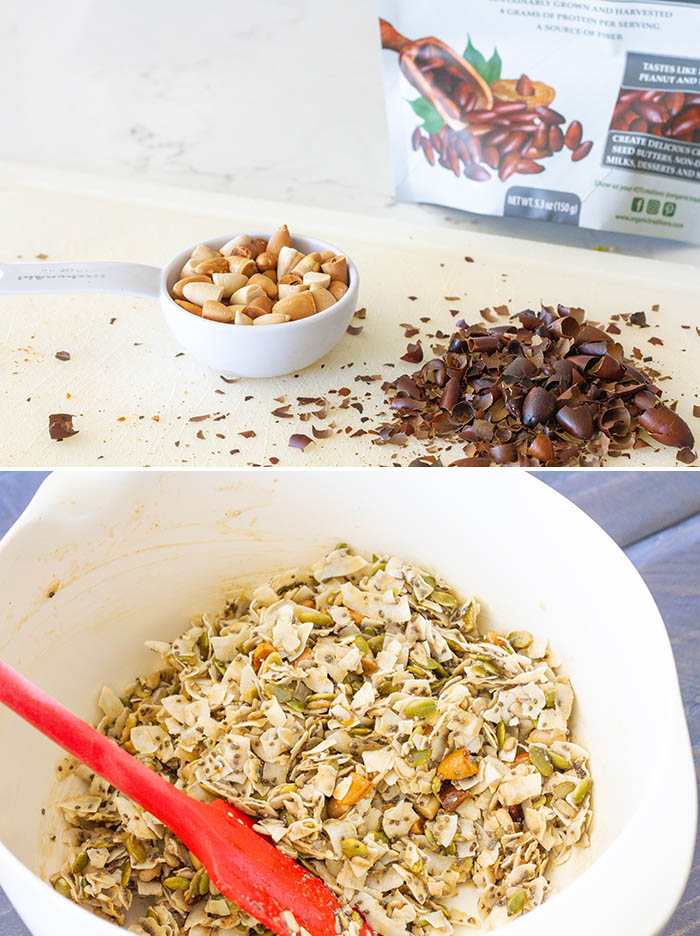 I decided to come up with a bento-worthy snack using the Baru seeds (although honestly they could be packed as a treat all on their own), and decided to make some coconut clusters.  These clusters are super easy to make and highly addictive.  The trickiest part of the recipe is removing the skins from the Baru seeds.  The easiest way to do this (and it's easy, I promise) is to put your fingers on either end of a whole seed and twist.  With most of the seeds the skin would break in the middle and the skins would pop off.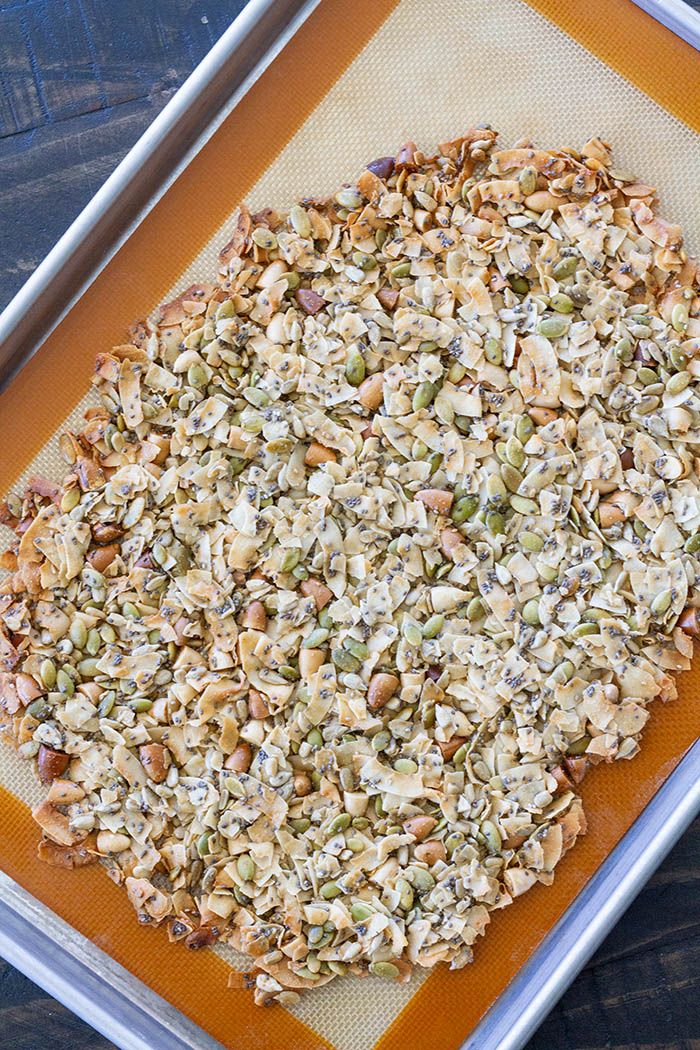 The Baru seeds add a wonderful toasted nutty flavor to the clusters.  All of my taste testers loved them, and my friend who has a nut allergy and also says she doesn't like coconut also loved them.  If I can convince a coconut hater to love coconut clusters, I call that a win!  These sweet treats aren't full of sugar or chemicals and are oil-free, so you can feel good about packing them in a school bento, or making them to snack on yourself!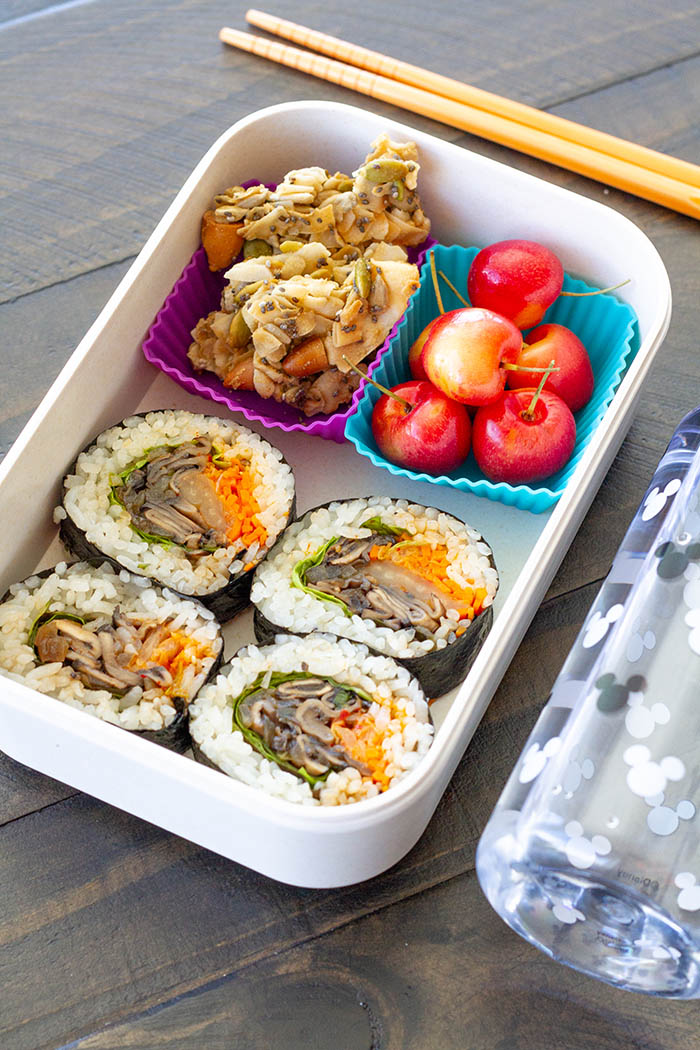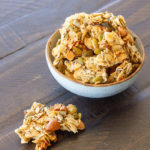 Coconut Clusters
Crunchy sweet coconut clusters are made with a mix of seeds---they make a wonderful sweet treat to pack in a bento or to eat as an afternoon snack!
Ingredients
2

cups

unsweetened coconut chips/flakes

1/3

cup

Baru seeds, skins removed

1/3

cup

pepitas

1/4

cup

raw sunflower seeds

3

tablespoons

oat flour

2

tablespoons

chia seeds

1

tablespoon

coconut sugar

1/2

teaspoon

fine grain sea salt

3

tablespoons

maple syrup

2

tablespoons

aquafaba (strained liquid from canned chickpeas)
Instructions
Line a baking sheet with parchment paper or a silicone baking mat and preheat the oven to 325 degrees Fahrenheit.

Combine the coconut chips, Baru seeds, pepitas, raw sunflower seeds, oat flour, chia seeds, coconut sugar, and fine grain sea salt in a large bowl and gently mix to combine.

Drizzle the maple syrup and aquafaba over the ingredients in the bowl and stir everything together until it is well mixed. Let the cluster mix sit for 10 minutes, stirring every couple of minutes, to allow the oat flour to hydrate and help bind everything together.

Pour the cluster mixture out onto your prepared baking sheet and form into a flat sheet, about 1/4-inch thick, pressing down with a silicone spatula or your hands to get everything together.

Bake for 22 to 25 minutes, on the middle rack of the oven, until the coconut turns a golden brown on the edges and a light golden in the middle. Then turn off the oven and leave the oven door slightly ajar. Leave the baking sheet in the oven for another 20 minutes. (This will make the clusters nice and crunchy.)

Remove the baking sheet from the oven and allow the granola to cool completely, then break it into clusters and place it in an airtight container. It should keep for up to 2 weeks.
*Disclosure: I received product from Organic Traditions, at no cost to myself, to sample. I received no other compensation for my work in developing this recipe, the photography, and writing of this post. All thoughts and experiences are my own.