*Disclosure: This post contains Amazon affiliate links that earn me a small commission, at no additional cost to you.  I only recommend products I personally use and love, or think my readers will find useful.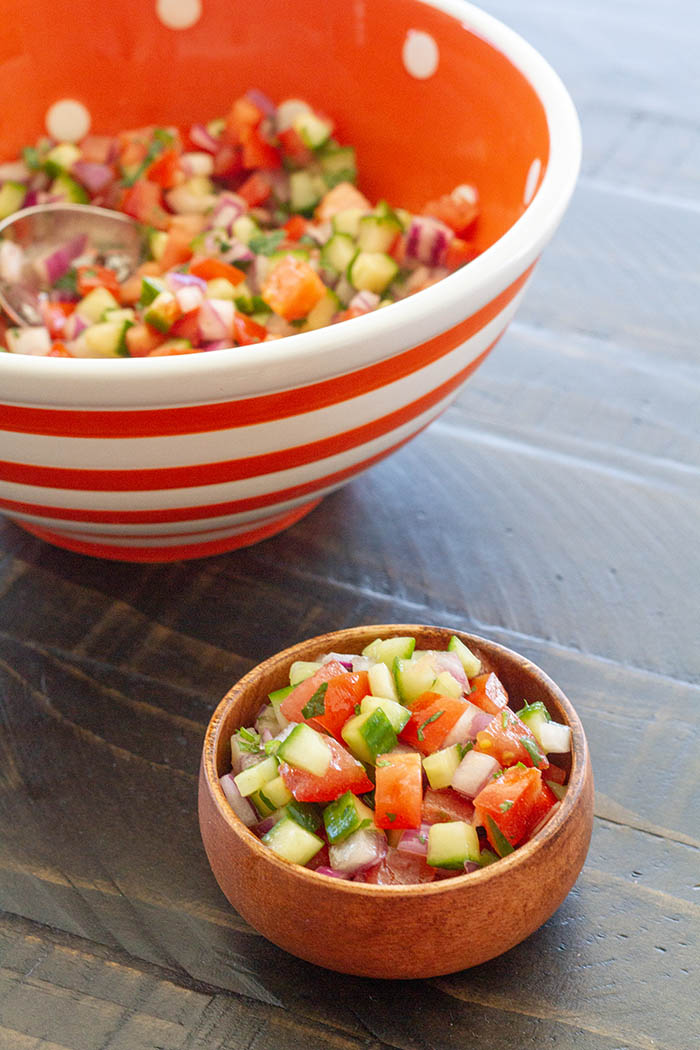 Have you ever had kachumbar before?  It's a delicious salad from India, made with tomato, cucumber, and onion, that is especially refreshing during the hot summer months.  I've always loved a good salad, whether it is a green salad, a potato salad, a pasta salad . . . I love them all.  Exploring the cuisines of other countries has added even more salads to my list of things I like to cook and eat, so when I was sent a copy of Asian Salads: 72 Inspired Recipes from Vietnam, China, Korea, Thailand and India, by Maki Watanabe, I was super excited to get cooking.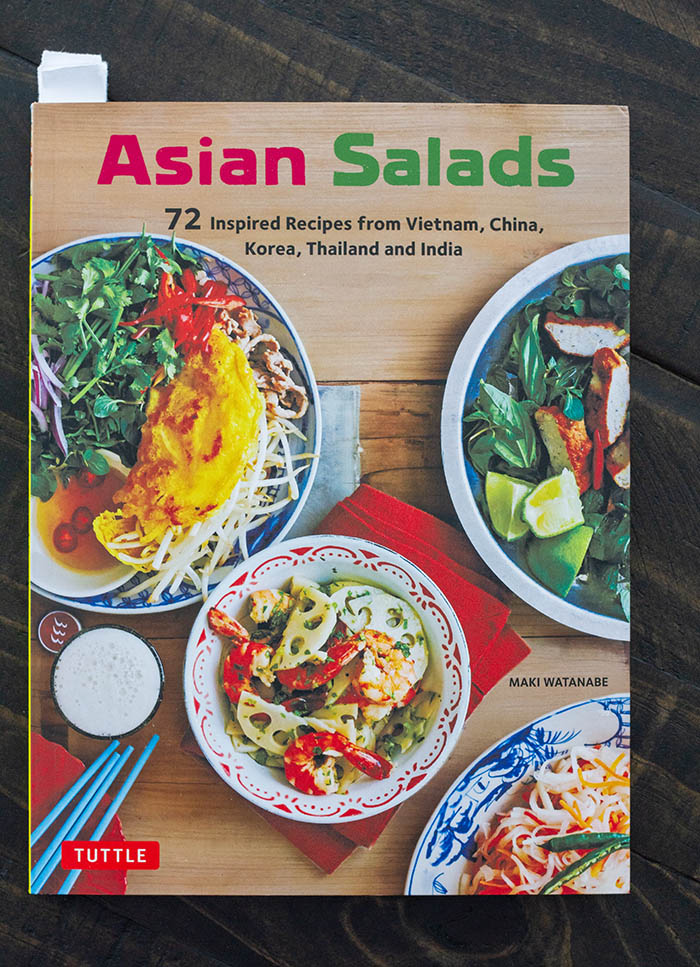 The book, as the title explains, is filled with 72 different salad recipes from the countries of Vietnam, Korea, Thailand, and India.  The salads run the gamut from marinated and pickled salads to salads with meat or seafood.  I set out to try a variety of recipes from the book, and all were delicious.  I started with a recipe for Spicy Marinated Tomatoes, a korean salad that called for peeling tomatoes and marinating them in a slightly spicy dressing made with gochujang (Korean fermented chili paste).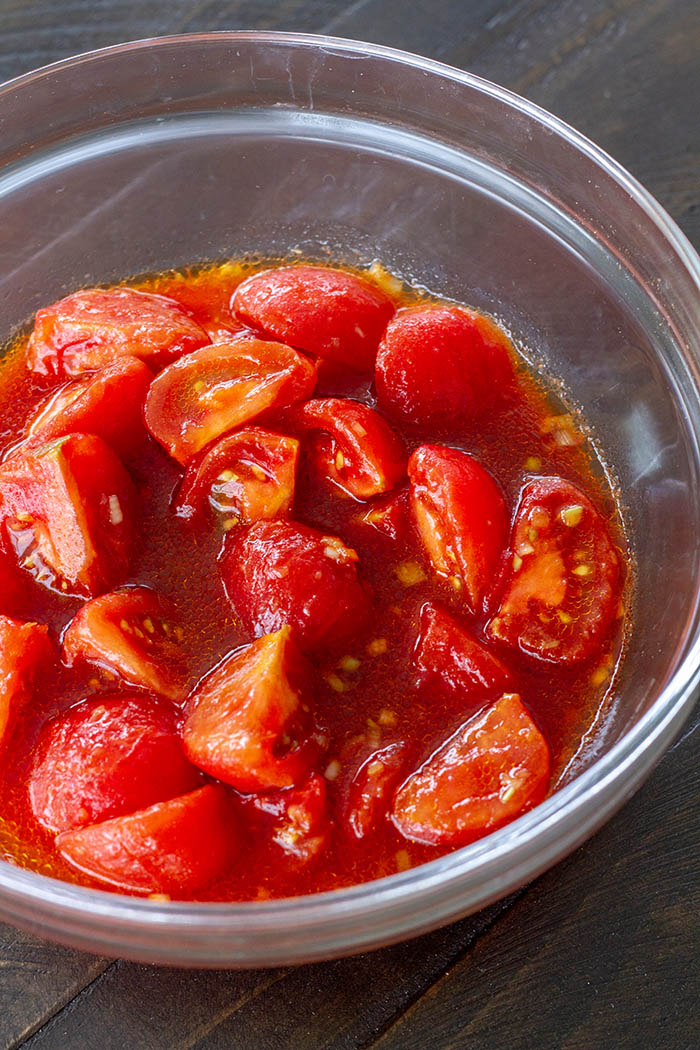 I tried a recipe for Raita, and Indian cucumber salad with a yogurt and garlic dressing.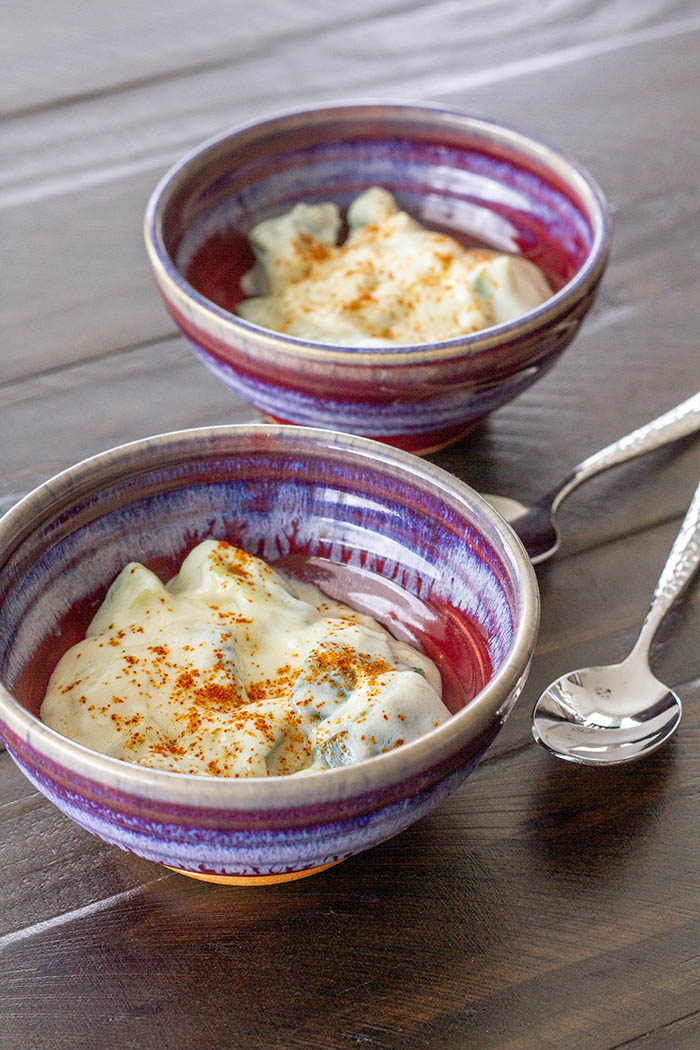 I made the recipe for Cauliflower and Potato Sabji with Parsley.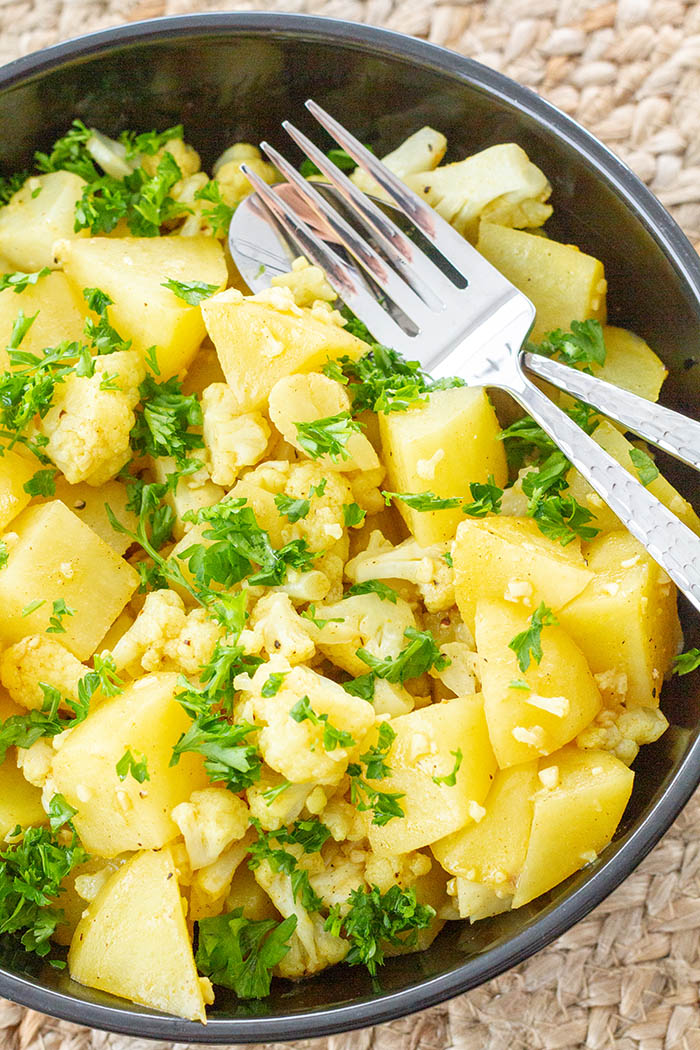 I made the Oven-baked Tandoori Chicken Salad, substituting soy curls for the chicken.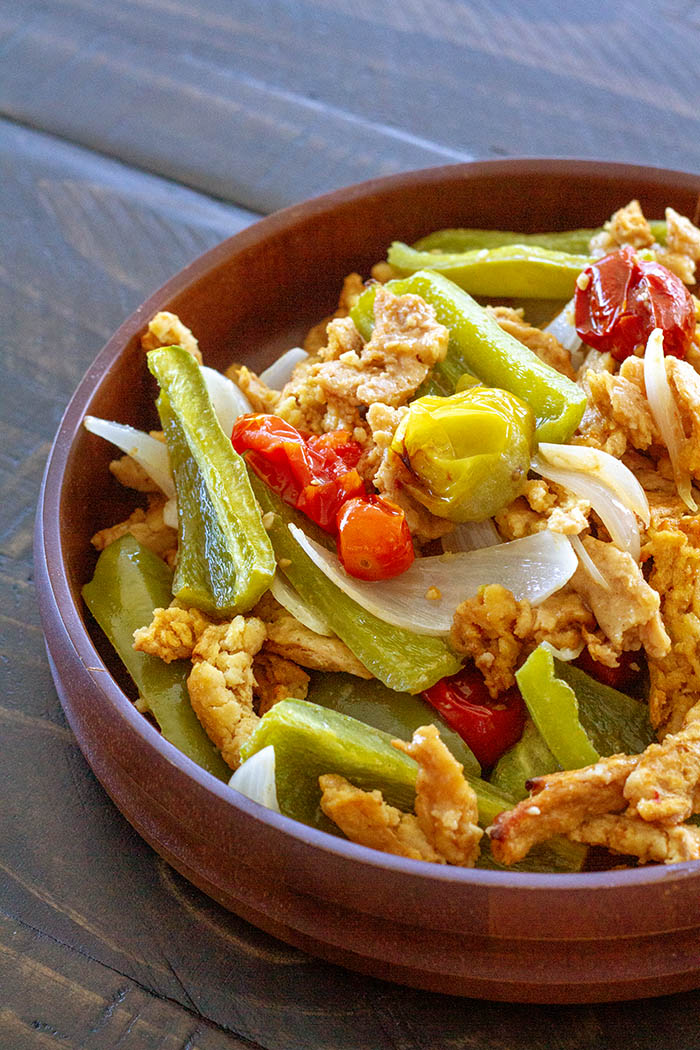 And finally, I made Kachumbar, a tomato, cucumber, and onion salad.  It's hotter than Hades in Utah right now and kachumbar is really hitting the spot, so I thought I would share the recipe with you.  Not only is it refreshing, but it comes together quickly with a bit of chopping and mixing, so you don't have to worry about spending tons of time in a hot kitchen.  It's a delicious side dish for a summer barbecue.  The book also suggests using it as a cold pasta topping, which I'm excited to try.  Grab a copy of the book and jump on the salad train with me!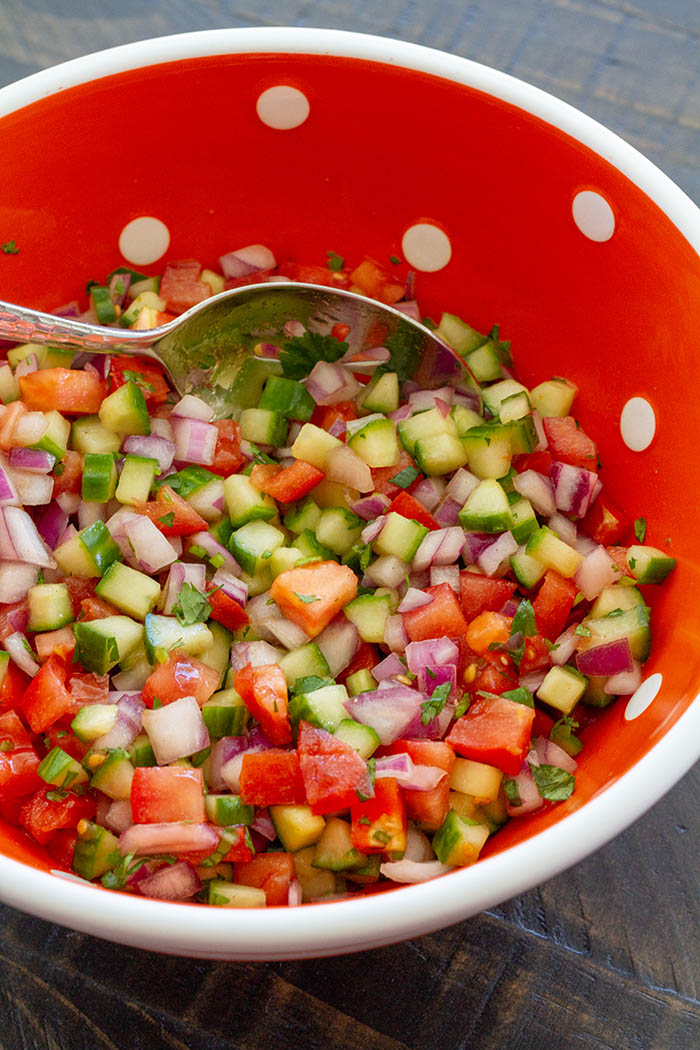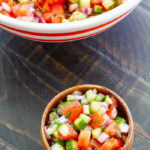 Tomato, Cucumber and Onion Salad (Kachumbar)
Recipe from Asian Salads by Maki Watanabe, reprinted with permission from TUTTLE Publishing.
Kachumbar is a standard salad in India. Picked with spices, it exemplifies Indian cuisine. Cucumber and tomatoes are usually used, but there are also recipes that add celery or beans, so you can vary the ingredients to your taste. Chili powder would be a great addition to make this spicy-hot. Scented with lemon and cumin, this is a very refreshing, crunchy salad. This is an excellent side dish for curries, and also works well as a cold pasta topping.
Ingredients
1

small cucumber

1/2

red onion

1/2

teaspoon

fine grain sea salt

1

medium tomato

4

stalks

fresh cilantro, finely chopped

1/3

teaspoon

ground cumin

1

tablespoon

freshly squeezed lemon juice

1

tablespoon

olive oil

Ground cumin, to taste (optional)
Instructions
Slice the cucumber in half lengthwise and remove the seeds. Cut it in half lengthwise again, and then chop it into 1/3-inch (1-cm) pieces. Cut the red onion into 1/3-inch (1-cm) dice.

Mix the chopped cucumber and red onion with the salt in a bowl. Leave for 10 minutes, then drain thoroughly.

Cut the tomato into 1/3-inch (1-cm) dice. Put the tomato, the 1/3 teaspoon ground cumin, and the fresh lemon juice into the bowl with the cucumber and red onion and mix thoroughly.

Drizzle in the olive oil and toss quickly. Transfer to serving bowls and optionally sprinkle with ground cumin.
Disclosure: Tuttle Publishing sent me a kit to review at no expense to me.  I received no other compensation.  All experiences and opinions are my own.