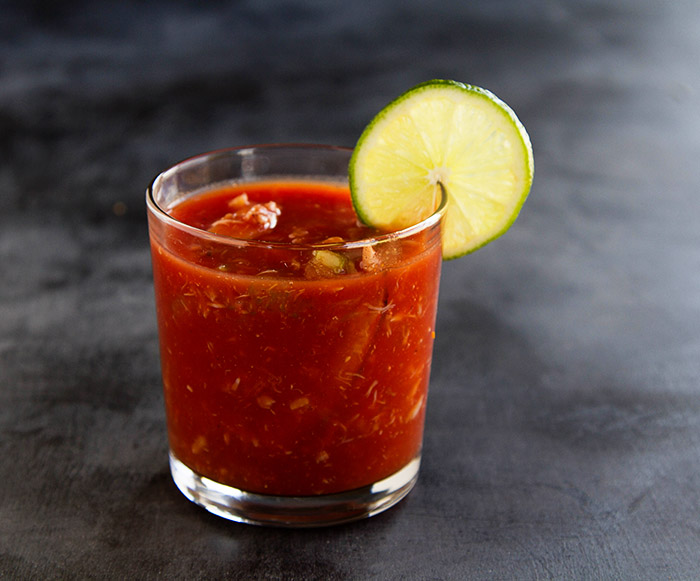 Happy Valentine's Day Eve!!  I love this time of year.  I love getting to celebrate love, in all its forms, just as thoughts of spring seem to be tickling the edges of Mother Nature's consciousness.  Here in Utah, things are already warming up, though I'm sure we've still got some cold spells ahead of us.  The birds have returned and we've spent quite a few days above freezing.  In honor of the day of love, I thought I'd share a recipe that my family has been making since before I can remember—shrimp cocktail, though in this case I've turned it into a crab cocktail.  Finding shrimp that are sustainable these days can be tricky, but I find it much easier to find good, sustainable crab choices, so crab it is!  Plus, even though it may not be on the official list of aphrodisiacs, crab sure makes my personal list.  Hear that Mr. Fuji?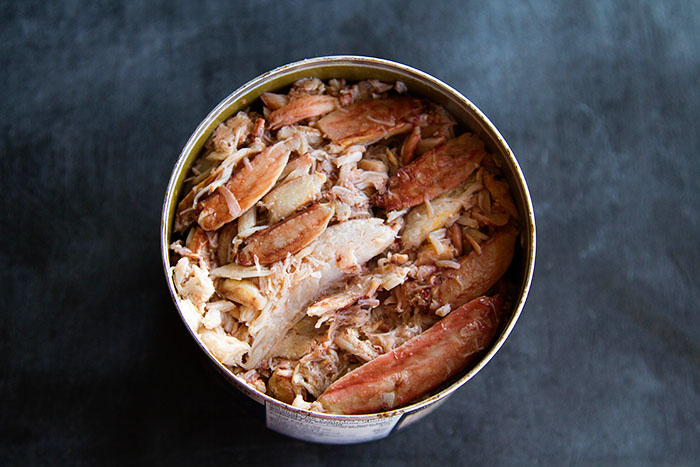 If you want to whip up a delicious appetizer for your loved one(s), this is the ticket!  It comes together in minutes and is flat out mouth-wateringly delicious.  Mix all the ingredients together in a pitcher, and you're done!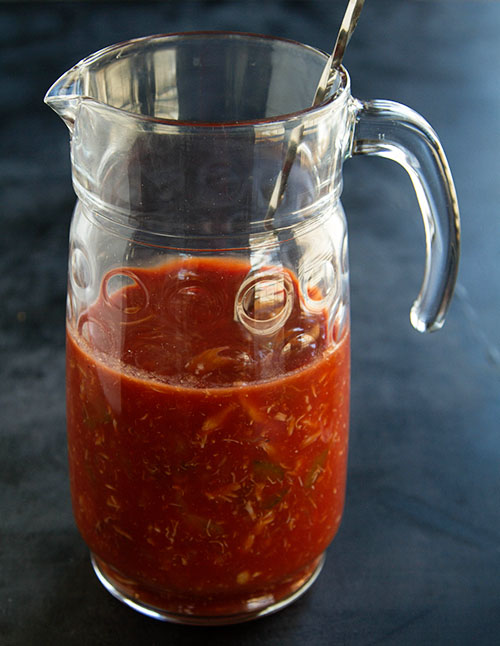 This crab cocktail has a homemade cocktail sauce base, with chopped celery added for crunch.  One thing I love about how my family makes shrimp/crab cocktail is that we add grapefruit segments.  I happened to have some cocktail grapefruit on hand from a care package I received from Melissa's Produce, so in they went!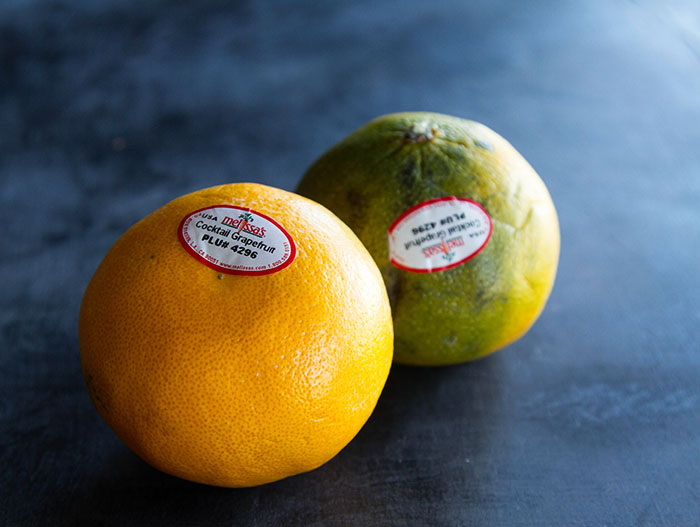 Cocktail grapefruit are sweeter, and less acidic than normal grapefruit, so I added more grapefruit, as well as adding a bit more lime juice, so my cocktail would still be nice and zippy.  If you're using regular grapefruit, just follow the recipe as written!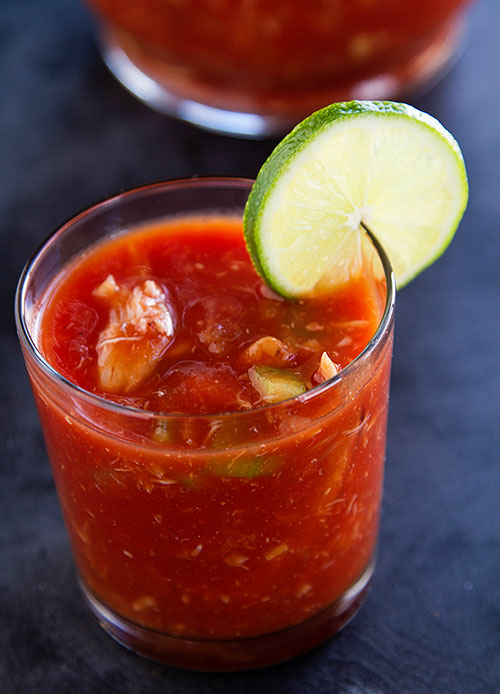 Print This Recipe
Crab Cocktail
Makes 6 servings
24 ounces tomato juice
8 ounces ketchup
8 ounces crab meat
1 tablespoon prepared horseradish
1/2 cup diced celery
1/4 teaspoon salt
1 1/2 tablespoons Worcestershire sauce
1 1/2 tablespoons granulated sugar
2 cloves garlic, finely chopped
1 tablespoon freshly squeezed lime juice
1 large (or 2 small) grapefruit, sections scooped out
Lime slices, to garnish
1. Combine all the ingredients in a pitcher and stir to combine.
2. Serve in glasses garnished with a slice of lime.
————————————————————————–
*Disclosure: Melissa's Produce sent me a care package filled with California produce. I was not, however, obligated to write about what I received, nor was I compensated for writing this post. As always, all thoughts and opinions are my own!