Fresh California Figs + A Giveaway!
post to enter.
================================================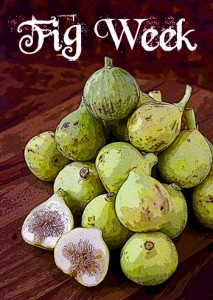 Now that we've used figs in a few sweet ways, I'm ready to go savory!  Figs and cheese make a divine combination, and then if you add a bit of pork to the mix, whether it be bacon, pancetta, or prosciutto, you get the gold medal trio of savory fig combinations.  I decided to bring the winning trio together on squares of puff pastry to make some beautiful savory tarts.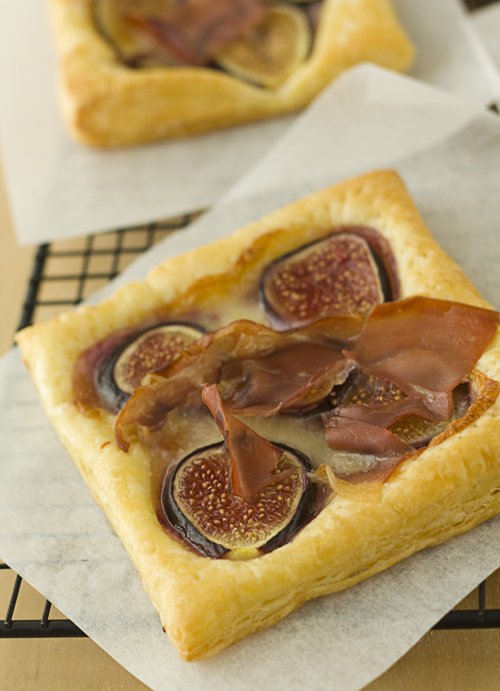 I decided to use some of the fresh black mission figs, not only because of their flavor, but because I thought the color would be a nice contrast to the other colors in play on the tarts.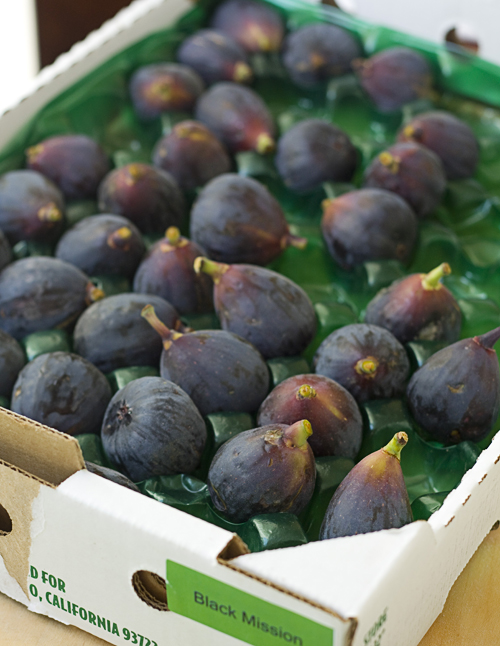 Although I love making puff pastry, it is such a long involved process, that it just isn't realistic for me to do so very often at my current stage in life.  For some reason, chasing around 2 active little girls seems to take up a lot of time!  So I thawed out a sheet of store bought puff pastry dough (I used Pepperidge Farm Puff Pastry for these tarts), cut it into 4 pieces, put the pieces on a Silpat, and pricked them with a fork.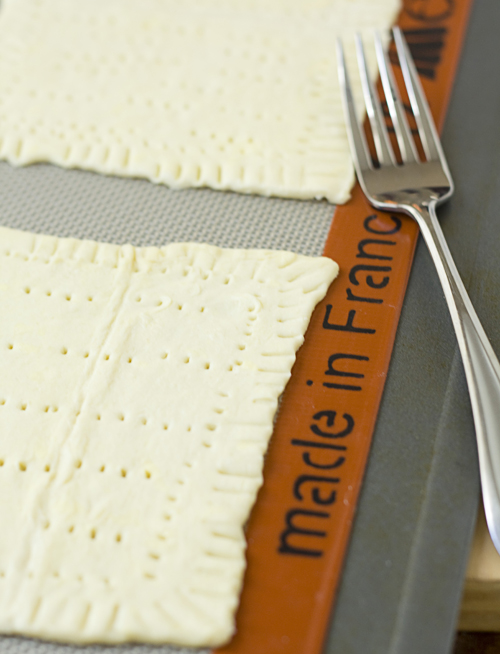 Then I topped each square with about 1 ounce of brie cheese (I just pinched off little pieces and dotted each square with them), 1 fig cut into slices,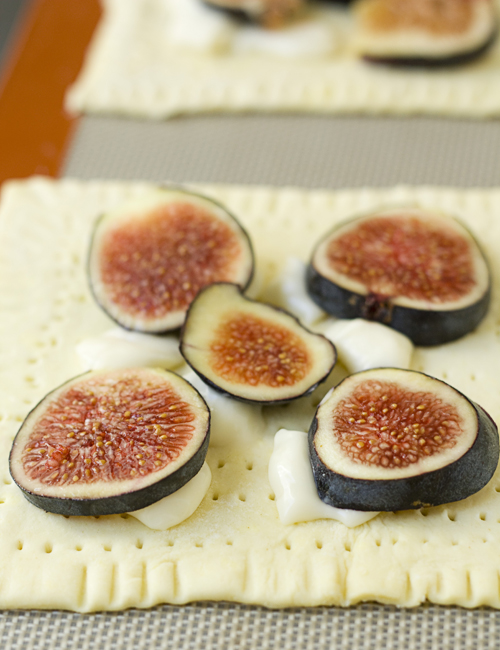 and several small pieces of prosciutto.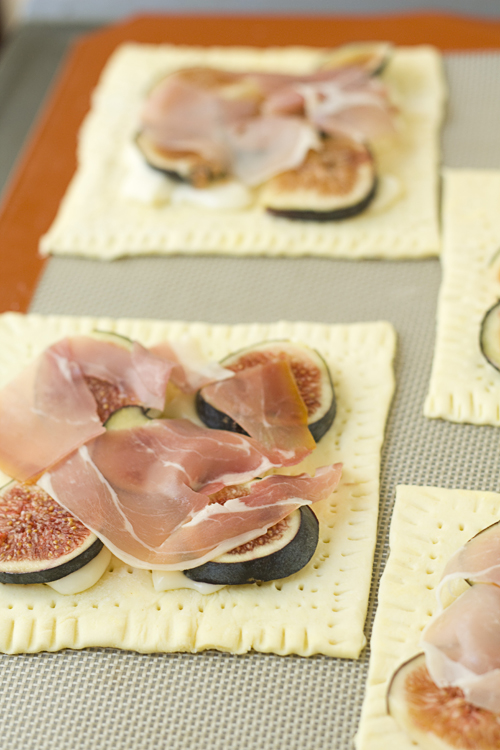 Then I popped them into the oven to bake until the puff pastry had done its thing, and was a nice golden brown.  The sweetness of the Black Mission figs tasted wonderful with creamy brie and the salty prosciutto.  The puff pastry was the perfect pillowy vehicle to deliver it all into my mouth.  Despite the more sophisticated presentation, my girls eagerly tasted the tarts because Squirrel pointed out that it looked like pizza.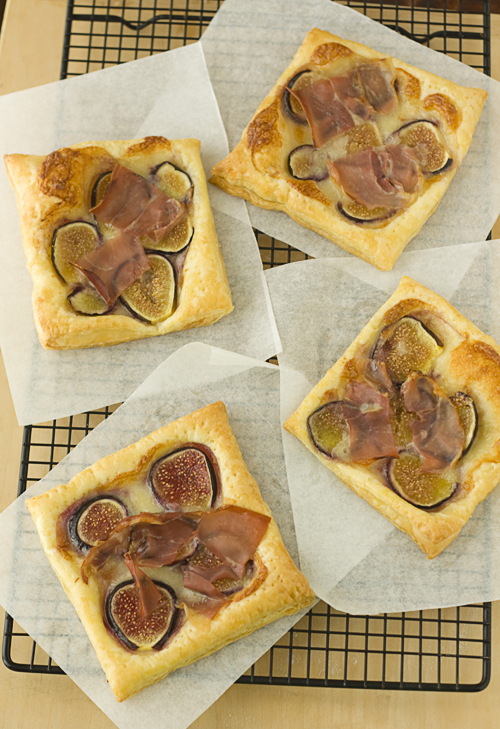 Print This Recipe
Fig, Brie, & Prosciutto Tarts
Makes 4 tarts

1 sheet puff pastry (about 8.7 ounces)
4 ounces brie cheese
4 figs, sliced into 1/4-inch thick slices
1 ounce prosciutto, cut into 2-inch long pieces

1. Thaw the puff pastry sheet as directed on the package.  Preheat the oven to 375 degrees Fahrenheit.  Lightly grease a baking sheet or line with parchment paper.

2. When the puff pastry sheet has thawed, cut it into quarters.  With a fork, prick the center of the puff pastry squares thoroughly with a fork.

3. Dot each square with small pieces of brie cheese.  Lay the fig slices on top of the cheese, then lay several slices of prosciutto on top of everything.

4. Bake the tarts for 15 to 20 minutes until the pastry is golden brown.  Serve.

* Variations: Use goat cheese instead of brie.  Add fresh herbs.  Drizzle the tarts with honey.

Have you entered for the chance to win a box of fresh California figs yet?  There's still time!  Entries will be accepted until 10 pm PST tonight (August 26th, 2010)!  See the