Before I share today's fig dish with you, I get to announce the winner of the
Fresh Fig Giveaway
!  The lucky winner of a box of fresh California figs, as chosen by 
Random.org
, is comment
#216
!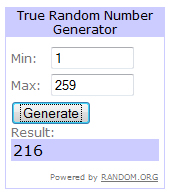 Comment #216 was left by Jill:

Congrats Jill!  I'm so excited for you to try fresh figs for the first time!  I'll be emailing you today to get your address so that your figs can be shipped to you!
==========================================================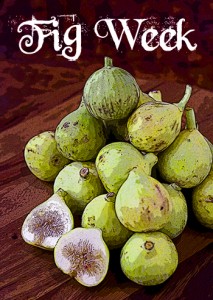 I have to admit that I meant today's recipe to be something totally different.  I cut my last few fresh figs into slices, dipped them in tempura batter, deep fried them, and then dusted them with powdered sugar.  In my head the idea sounded so good.  In reality?  Not good at all.  The result can only be described as a disaster.  The deep frying gave the fig flesh an unappetizing mushy texture.  It wasn't pretty.  I think this idea still has possibilities, but unfortunately I was out of fresh figs and couldn't try again and make the adjustments to put my theory to the test.
But what do do?  I needed one more dish to complete my week of celebrating figs.  I decided to finally pull out the dried figs that had also been included in my goody box.  

As I sat looking at them, I remembered a popular way of eating figs in Japan—fresh figs peeled, cut into quarters, and dressed with gomadare (sesame sauce/dressing).  The sweetest of the figs tastes delicious with the creamy rich nuttiness of the gomadare.  I decided to try out making this simple dish with a twist, using some of the dried figs.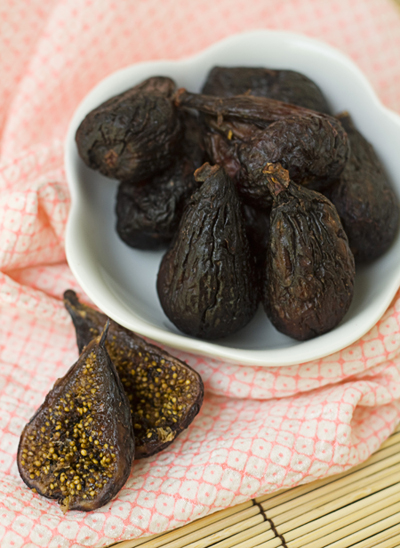 The pairing was equally delicious, but I found that the dried figs were even richer than fresh, and the combination with the sesame dressing I had made was a bit too rich.  So I decided to add some baby arugula to add a bit of bite that would help cut through the richness of the pairing and prevent the palate from being overwhelmed.  The combination was a definite success and was beautiful as well.  This makes a fun appetizer that is affordable and takes very little time to make.  You start with a bed of baby arugula, then add a dried fig, cut into quarters, then drizzle everything with a bit of the sesame dressing.

For the sesame dressing, I deviated from the traditional gomadare recipe which uses some harder to find ingredients like Japanese sesame paste, and substituted easier to find ingredients like tahini.
The sauce is delicious, and would make a wonderful salad dressing, as well as a sauce for grilled chicken.  I used dried black mission figs purely for color contrast, but you could use any dried fig—any choice would be delicious.    The combination of sweet, nutty, creamy, and bitter is wonderful.  And the best part about this appetizer?  You don't have to wait for fig season to serve it, because dried figs are available year round.  A huge thank you to the California Fig Advisory Board for giving me a week of figgy bliss.  I'm afraid of the fig withdrawals which I'm sure are about to hit.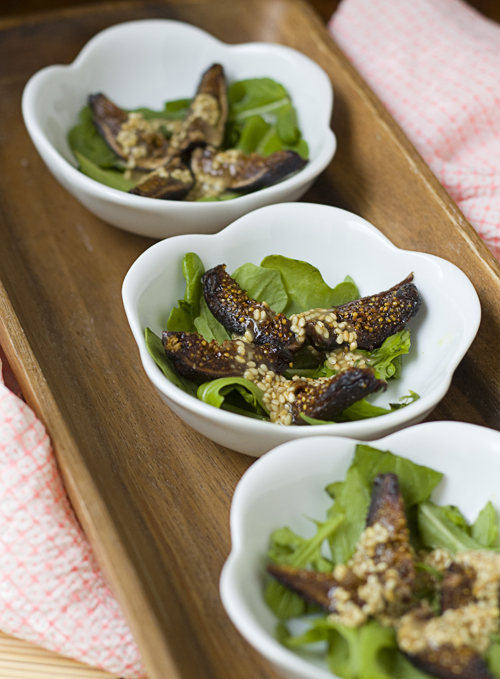 Print This Recipe
Dried Figs Dressed With Goma (Sesame) Dressing
Makes 16 appetizers
For the Goma (Sesame) Dressing:
2 tablespoons tahini
2 tablespoons toasted white sesame seeds
2 tablespoons plain soy milk
1 tablespoon rice vinegar
1 tablespoon soy sauce
1 tablespoon granulated sugar
16 dried figs
2 – 3 ounces baby arugula1. Make the goma dressing: Combine all of the ingredients for the dressing in a bowl and mix well.  Refrigerate until ready to use.
2. Slice the figs into quarters lengthwise.  On small appetizer dishes, place a small bed of baby arugula, then top it with one of the sliced dried figs.  Spoon about 1/2 tablespoon of dressing over each fig.  Serve.