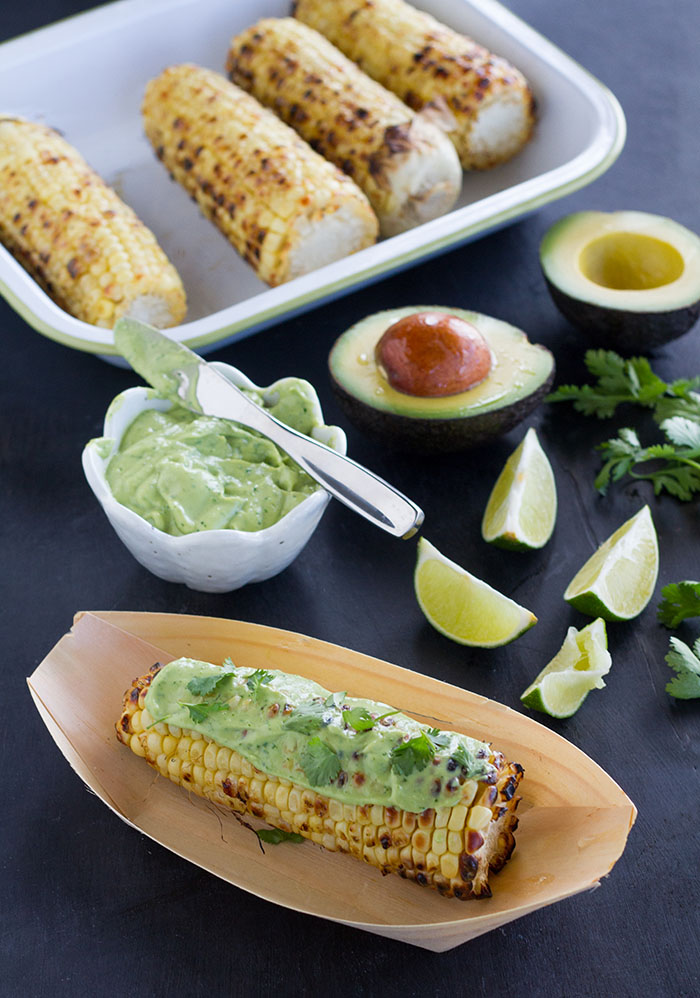 Remember that Grilled Corn with California Avocado Crema that I told you about at the beginning of the week?  Well I promised you a plant-based (vegan) version and today I'm delivering!  With summer winding down we have got to take advantage of all the wonderful produce, including corn and avocados!  This version replaces the crema in the avocado crema with a combination of soft silken tofu (Mori-Nu silken tofu is my favorite), maple syrup, and a bit more salt and freshly squeezed lime juice.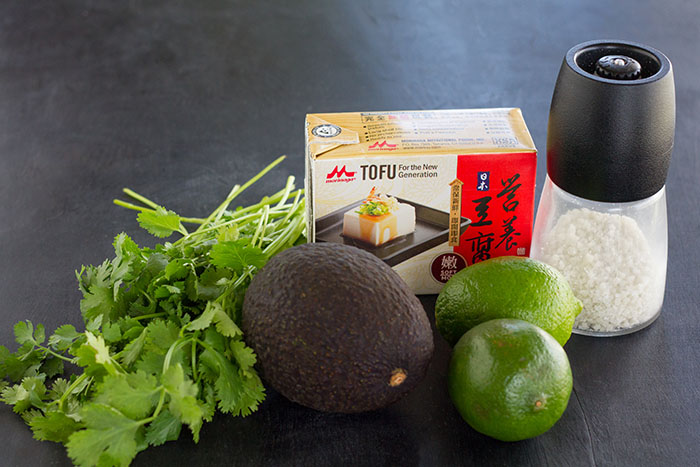 The process is still the same, however!  Just throw everything together in a blender/food processor/immersion blender cup and puree until smooth and creamy!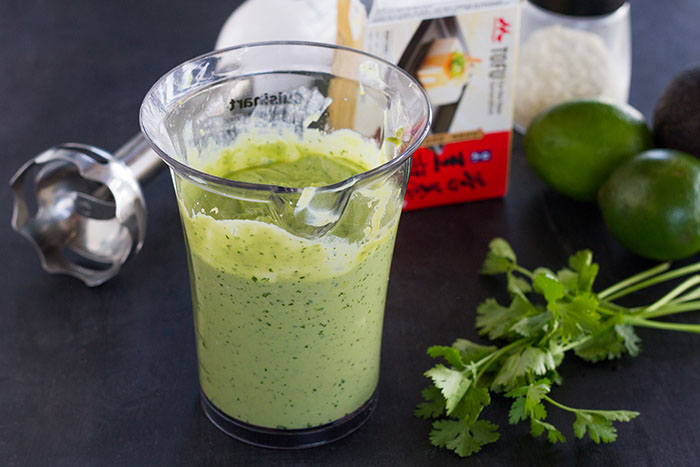 The crema would also be delicious with any grilled veggies, or even served as a dip for crudites.  It would also be fabulous spread on a sandwich in place of mayo!

Print This Recipe
Grilled Corn with Vegan Avocado Crema
Makes 8 servings
Ingredients:
1 ripe, Fresh California Avocado, seeded and peeled
6 ounces soft silken tofu
1/4 cup cilantro, coarsely chopped
1 teaspoon fine grain sea salt
1/4 cup freshly squeezed lime juice
1 teaspoon maple syrup
8 ears fresh corn, husks and silk removed
Lime wedges
Chopped cilantro to garnish
Directions:
1. Combine the avocado, tofu, cilantro, sea salt, lime juice, and maple syrup in a blender, food processor, or immersion blender cup and puree until smooth and creamy, stopping and scraping down the sides of the blending container with a rubber spatula as needed. Transfer the crema to a small bowl, cover, and refrigerate.
2. Preheat the grill to medium heat.
3. Fill a large pot with water, bring the water to a boil, and then add the corn to the pot. When the water returns to a boil, cook the corn for 5 minutes.
Remove the corn from the pot and shake off the excess water. Place the corn on the grill over direct heat. Turn the cobs of corn every minute or so, cooking them just long enough to char them slightly. Remove the corn from the grill and cool slightly.
4. Serve the corn with the avocado crema, lime wedges and cilantro.