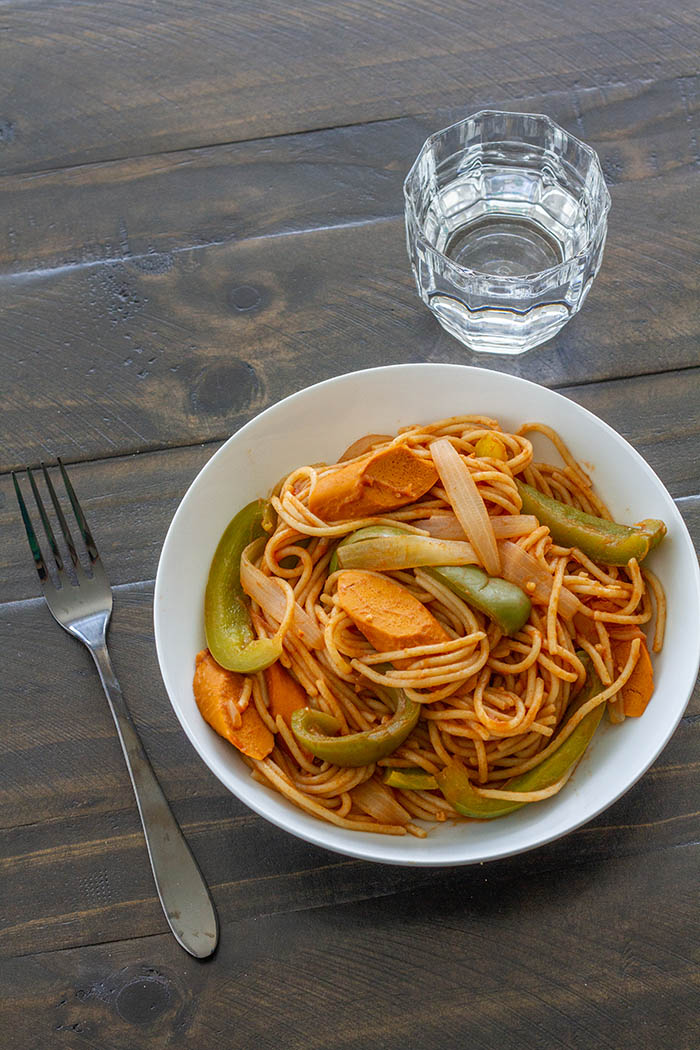 When I studied abroad in Paris, the mom of the family that I lived with made a simple lunch of spaghetti sauced with ketchup on several occasions.  The first time when I sat down to a bowl of it I think my eyebrows were somewhere up in my hairline.  Ketchup had never been anything more than a condiment in my world and here my host mom was treating it like a sauce?  The second time she served it I eagerly tucked in.
When Mr. Fuji and I lived in Japan I discovered a dish in a cafe that served yoshoku dishes (basically Japanified western dishes) called Spaghetti Napolitan—spaghetti in a ketchup or tomato-based sauce with sauteed onions and green bell peppers and sometimes mushrooms, as well as some sort of meat (often mini Japanese sausages).  I couldn't believe my eyes!  It was a fancier version of the dish that my host-mom had served me.  These were my people!  This dish is believed to have been invented post-World Ward II at a hotel in Yokohama to suit the tastes of American GIs, but quickly became a Japanese favorite.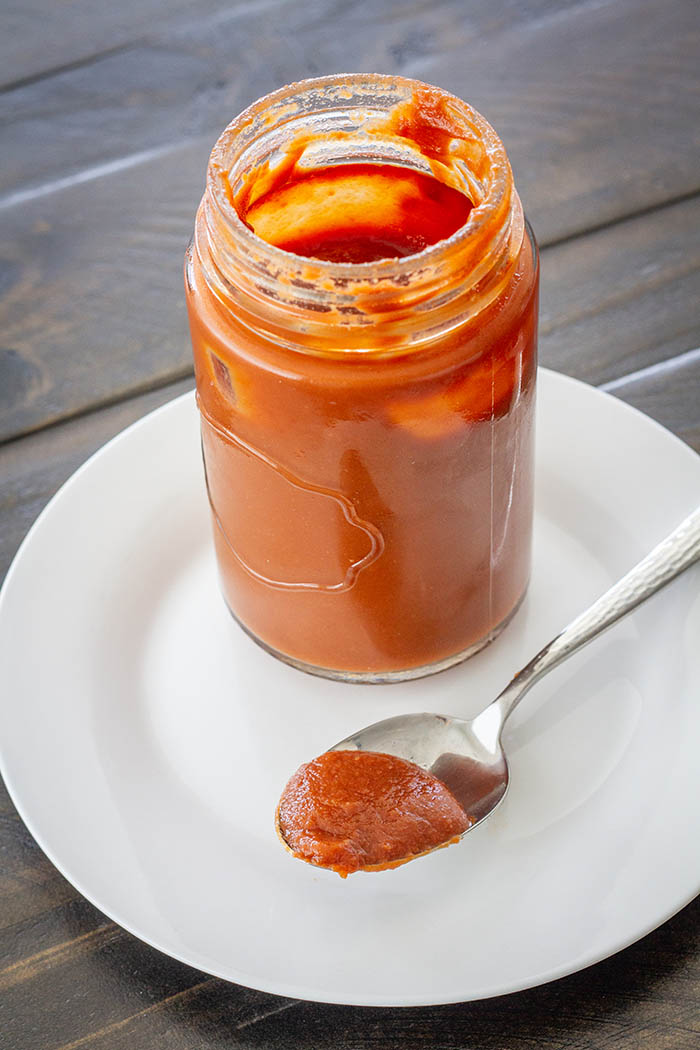 This was an easy dish to veganize.  I substituted plant-based hot dogs for the mini sausages, but you could use whatever you want, or leave the meat/meat-substitute out of the dish completely.  Spaghetti Napolitan also makes delicious leftovers as I think it gets even better with age.  If you want to take it up a notch, use homemade ketchup!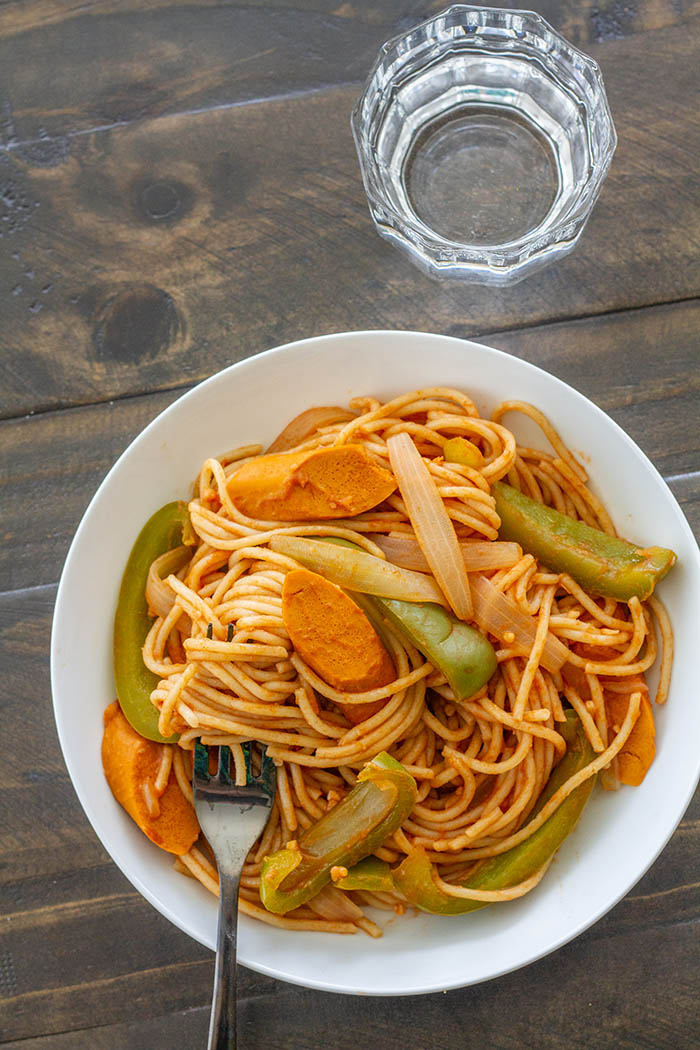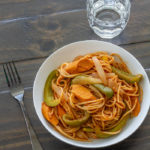 Japanese Spaghetti Napolitan
Spaghetti Napolitan is a Japanese dish of spaghetti with sauteed onions and green bell peppers in a ketchup or tomato-based sauce that became popular after World War II and it's oh-so-easy to veganize!
Ingredients
8

ounces

dried spaghetti

1

yellow onion, thinly sliced

2

green bell peppers, seeds removed, sliced vertically into 1/2-inch thick strips

4

cloves

garlic, finely chopped

4

tofu dogs (or other plant-based sausages), cut into slices on the diagonal

3

tablespoons

ketchup, plus more to taste

1/2

teaspoon

coconut sugar

Salt and Pepper, to taste
Instructions
Bring a large pot of salted water to a boil and cook the spaghetti according to the package directions, until al dente. Then drain the spaghetti and set it aside.

You can cook with or without oil. To cook with oil, add a small amount of oil to a large frying pan, or wok, and heat over medium heat. When hot, add the onion and saute until it is translucent. If cooking without oil, heat the pan over medium heat then add the onion to the hot pan and cook, adding small amounts of water as needed to prevent the onion from sticking to the pan and burning.

When the onion is translucent, add the bell peppers and garlic and saute until the bell peppers are soft, continuing to add water as needed if cooking without oil.

Once the bell pepper slices are soft, add the sliced hot dogs and saute until lightly browned.

Then add the ketchup and coconut sugar and mix well to coat everything.

Add the cooked spaghetti to the pan and toss to combine. Season with salt and pepper, to taste. Add additional ketchup, as desired. Serve immediately. You can add a sprinkling of plant-based Parmesan-style cheese if you'd like. I like adding a splash of hot sauce to mine as well.