*Disclosure: This post contains Amazon affiliate links that earn me a small commission, at no additional cost to you.  I only recommend products I personally use and love, or think my readers will find useful.
*Post brought to you by Grand Central Life & Style.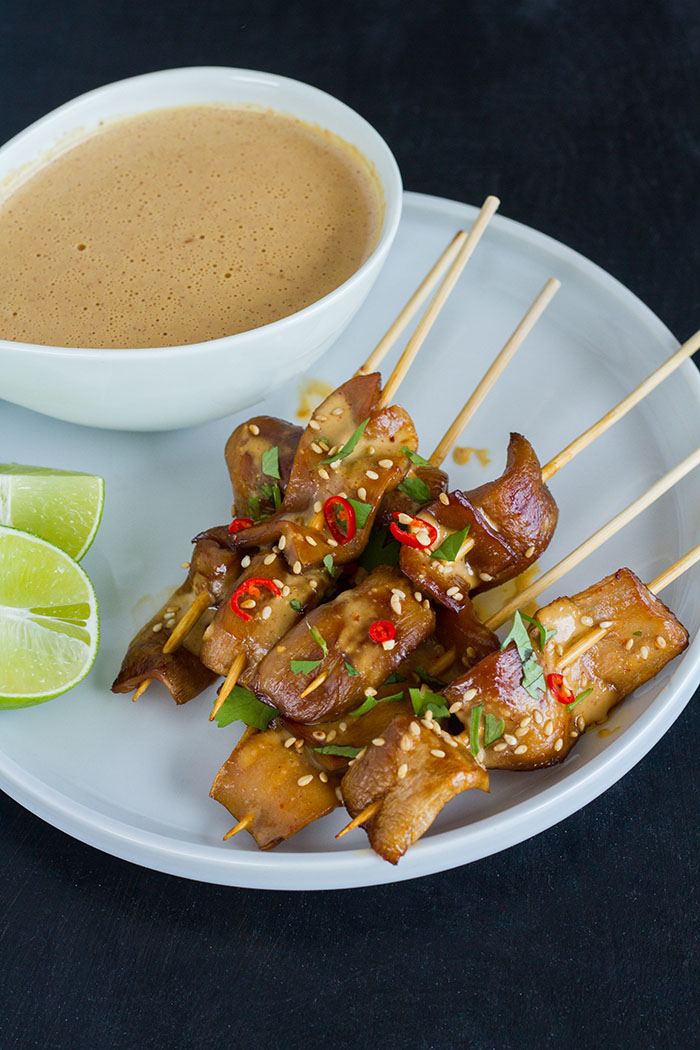 I've been waiting with eager anticipation for the release of the new cookbook, Wicked Healthy.  Finally getting it in my hands and getting to cook from it was an absolute treat and did not disappoint.  Far from it in fact. Wicked Healthy was written by Chad and Derek Sarno, two brothers who grew up in New Hampshire, learning to love food and cooking from their nana and mom from a young age.  I love their explanation of the title: "'Wicked Healthy' means 'good-for-you food that tastes so good you think it must be bad for you.'"  They describe their food philosophy as this: "shoot for 80% healthy and 20% wicked and you'll be 100% sexy."  Their hope for everyone is that they will "eat more vegetables.  Especially the green ones! We'd prefer it if they were organic and maybe even local.  Most importantly, we want them to taste great.  Go easy on added suagrs, saturated fats, and salt.  Eat lots of fruit.  Make an effort to move around every day.  And use your freakin' brain." One of my favorite lines in the book is this statement: "We are plant pushers, not meat shamers!  Face it, we all indulge in our vices on occasion–whatever diet we follow–and that's just fine."  I love their approach to food and eating.  It's about being real about what you are shoving into your mouth, but also about being gentle with yourself–recognizing that you are human and aren't perfect and sometimes being healthy is about leaving room for indulgence.  In this book, the Sarno brothers teach you their tricks from years of working as chefs to making food that's good for your body taste amazing.  
Whether you're a new cook and want to learn, or an experienced cook and you want to up your game, this book has something to offer you.  The book starts with a section on what to keep on hand in your kitchen, from equipment (and why to consider having each piece that they suggest), to storage containers, to ingredients to stock your pantry.  Then the book gets into topics such as how to use things like sugar, salt, and fat, including healthier alternatives to granulated sugar, straight salt, and extracted fats, techniques to use that build flavor, how to cook without oil (these techniques were a game changer for me when I learned them two and half years ago!), how to create appealing textures, how to make things look appetizing, and how to eat healthy on the run.  The book is filled with 150 recipes that are divided into First Bites (ex., Nori Sunflower Snacks, Grilled Baby Artichoke Crostini with Cashew Creme Fraiche and Horseradish, Tomato Confit, and Smoky Poutine), Handhelds (ex., Green Forest Pizza, Lion's Mane Street Tacos, and New England Lobster Roll), Bowls (ex., Bibimbap with Bamboo Rice, Spicy Coconut-Corn Crack, and Oatmeal Bar), Straight-Up Vegetables (ex., Cauliflower Ribs, Grilled Eggplant Tenderloins with Beet Blood and Ninja Nuts, and Nicoise Salad with Plant-Based Eggs and Olive Dirt), Comfort Food (ex., Cacio e Pepe with Lemon Chie Butter and Pink Peppercorns, Pumpkin Risotto with Chestnuts and Horseradish, and a Stuffed Avocado Bar), Nature's Candy (ex., Grilled Peaches with Vanilla Spiced Gelato and Mango Sriracha Caramel, Chocoholic fudge Brownies with Sea Salt and Dried Strawberries, and Meyer Lemon Cheesecake with Grilled Peaches and Lavender Syrup), Wicked Healthy Juices and Cocktails (ex., Ginger Shiso Lemonade, Iron Man Juice, and Strawberry Rhubarb Cobbler), and Sauces and Basics (ex., Wicked Healthy Cheese Sauce, Carrot Habanero Citrus Hot Suace, Tomato Habanero Jam, and Coconut Corn Broth).  The variety is mind-blowing and the creativity is exciting.  If this book doesn't make you want to get into the kitchen and cook so that you can try some of these dishes, I don't know what would!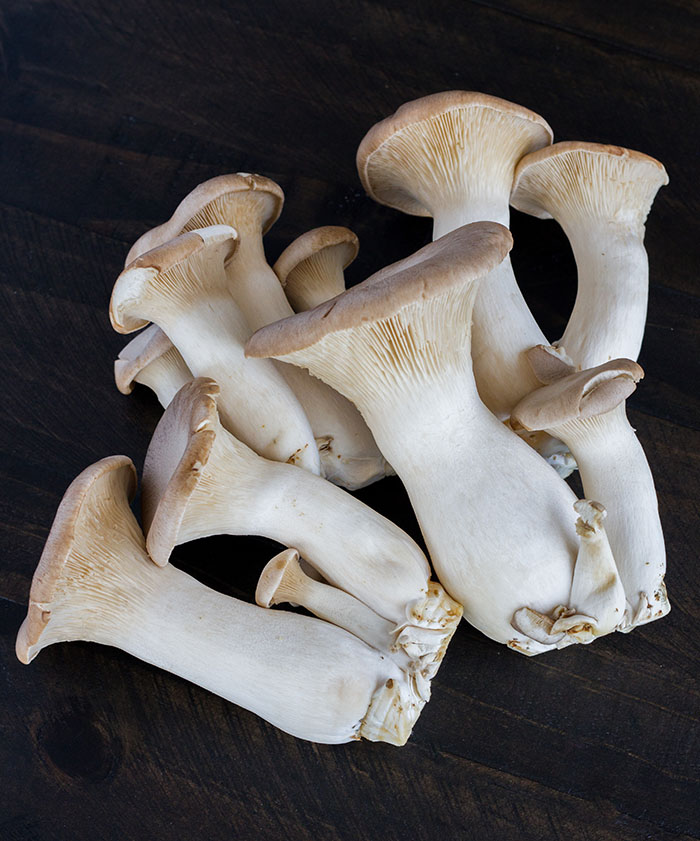 One of the things I was looking forward to were the mushroom recipes.  I knew that the Sarno brothers were doing some genius-level things with mushrooms and I couldn't wait to try them out.  One of the first recipes I chose to make was the King Satay with Spicy Peanut-Ginger Sauce.  King Oyster mushrooms (a favorite in our family) are transformed into succulent meaty skewers that look just like Thai chicken satay.  The flavors are out of this world.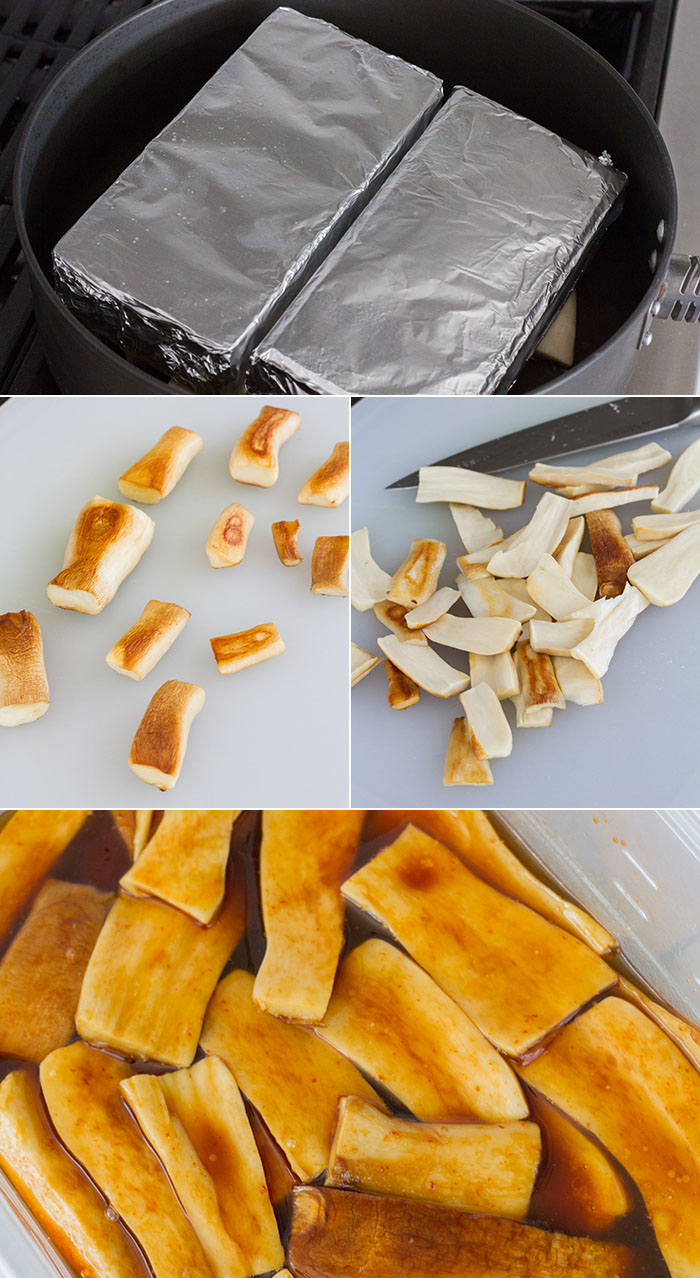 One of the techniques employed in the book is to press mushrooms that are pan-roasting with bricks wrapped in tin-foil.  It's easy and fun and produces a texture that is more dense and meaty with concentrated flavor.  After the mushrooms are pan-roasted they are sliced into thin strips and marinated.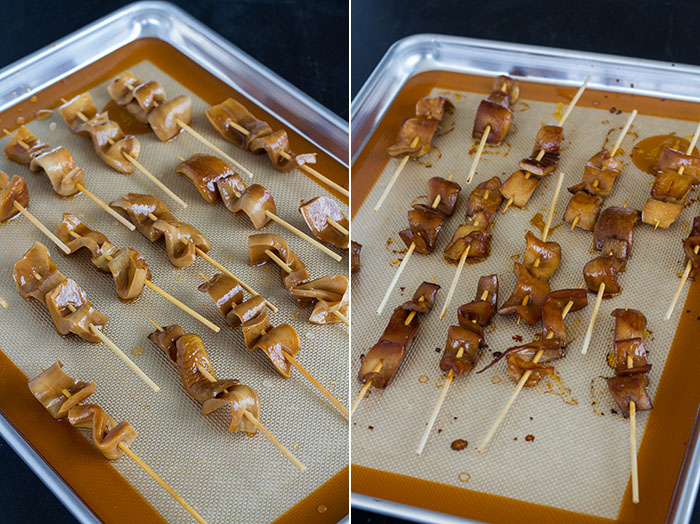 After marinating they are threaded onto skewers and baked, transforming them into strips of juicy, caramelized heaven.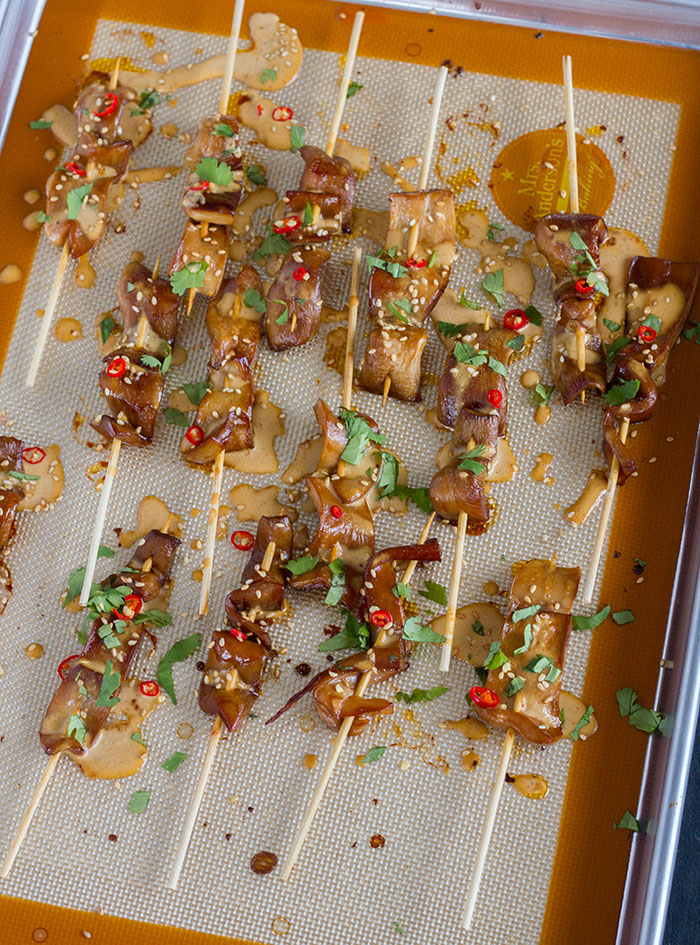 To serve them you drizzle them with a spicy peanut-ginger sauce, some thinly sliced chili (if you want), chopped cilantro, and toasted sesame seeds, including more sauce on the side for dipping.  Holy Guacamole good!!!  Mr. Fuji and I practically ate them all ourselves.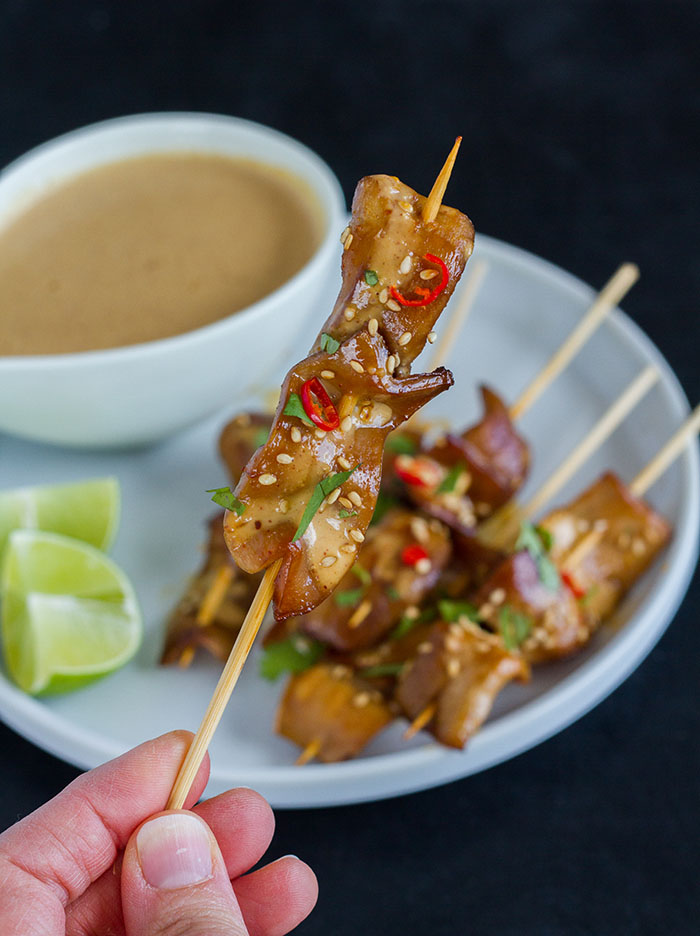 Like Woody Harrelson wrote in the Foreward, "This food is for everybody.  It is just good, sexy food anyone would love."  If you want to add some amazing food to your cooking repertoire, you need to grab a copy of this book! It is easily one of the best cookbooks I have cooked from in the past couple of years.
King Satay with Spicy Peanut-Ginger Sauce
Excerpted from the book THE WICKED HEALTHY COOKBOOK by Chad Sarno, Derek Sarno, and David Joachim. Copyright © 2018 by Chad Sarno and Derek Sarno. Reprinted with permission of Grand Central Life & Style. All rights reserved.

Meaty king oyster mushrooms make this dish a win-win for meat eaters and plant eaters. The mushrooms have long, thick stems that you slice into thick strips, skewer, then roast to make satay. Yes! A creamy, gingery peanut sauce brings it all together.
Ingredients
King Oyster Mushrooms
1

pound

king oyster mushrooms

5

tablespoons

vegetable oil

1/4

cup

water

1/4

cup

low-sodium tamari or soy sauce

1

tablespoon

agave syrup (or maple syrup)

1

tablespoon

sriracha or chili paste

1

teaspoon

hot chili oil
Spicy Peanut-Ginger Sauce
1

cup

smooth peanut butter

1/3

cup

low-sodium tamari or soy sauce

1/3

cup

fresh lime juice

1

tablespoon

fresh grated ginger

2

cloves

garlic, minced or pressed

1/4

teaspoon

smoked paprika

1

Thai chili, chopped; or 1/2 teaspoon red pepper flakes

1/2 - 1

cup

water
Instructions
For the mushrooms:
Slice off the mushroom caps and save for another use (see Pro Tip). Trim the bases so the stems are clean. (In the next steps, you'll be pressing the mushroom stems to make them thinner, flatter, and more pliable for skewering.)


Heat a large heavy pan (such as cast iron) over medium-high heat. When it's hot, swirl 3 tablespoons of the oil in the pan to coat the bottom, then add the mushrooms. After a minute or so, use a second heavy pan or a couple of foil-wrapped bricks to weight down and press/sear the mushrooms. Cook for 2 minutes, then pour the water around the mushrooms. (The steam will help soften the mushrooms and flatten the round shape into a squarer shape, which is easier to skewer.) Continue pressing for 2 to 3 minutes, then flip the mushrooms over. When the 'shrooms are tender and pliable, 2 to 3 minutes longer, remove them to a work surface. Let cool for 15 minutes or so.


Meanwhile, mix together the remaining 2 tablespoons oil and the tamari, agave, sriracha, and hot chile oil to make your marinade.


When the mushrooms are cool, slice them lengthwise into strips about ¼ inch thick. Arrange the strips in a single layer on a baking sheet and brush them all over with the marinade, using it all. Let marinate at room temperature for at least 1 hour. Or, if you have time, cover and marinate in the refrigerator for up to 2 days. The longer you marinate, the more flavor you'll get.


Soak a handful of wooden skewers in water to cover for 30 minutes. When ready to cook, preheat the oven to 350ºF. Thread each strip of mushroom on a skewer, making as many ribbon folds as possible without breaking the mushroom. Place the skewers on a baking sheet and bake in the hot oven until lightly browned, 20 to 30 minutes.

For the sauce:
Combine all the ingredients in a blender and buzz it all up until smooth. For a thicker sauce, use less water; use more to make it thinner.


Drizzle a little sauce over the skewers before serving with the remainder on the side for dipping.

Recipe Notes
OPTIONS
Switch it up and use almond butter or cashew butter in the sauce instead of peanut butter.
Garnish with fresh cilantro, chopped chiles, and lemon or lime wedges for squeezing.
PRO TIP
Use the leftover mushroom caps to make Mushroom Stock (page 284) or add them to the filling for Porcini Ravioli (page 211). Or just sauté them, toss with tamari, and add to your favorite noodle bowl.
*Disclosure: Grand Central Life & Style sent me a review copy of this cookbook at no cost to me.  I received no further compensation, nor was I required to write this post.  All experiences and opinions are my own.