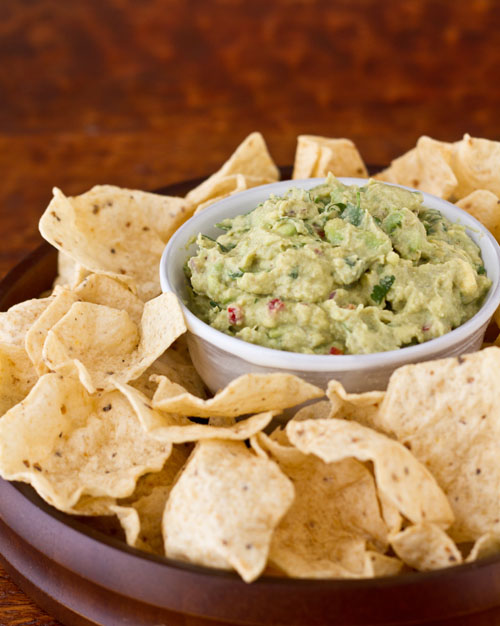 Okay, I know that the Super Bowl has come and gone, but after talking to some people about this avocado dip concept over the weekend, I realized I had never shared it with you!  So even though you enjoyed your Super Bowl food yesterday, I'm sure that you may still have a need for a dip recipe for some sort of gathering in the future.  If you live for the Super Bowl and refuse to attend social gatherings at any other time of year, then just file this one away for next year.  This is a recipe for a "lightened up" version of guacamole.  However, because of what I add, I hesitate to call it guacamole, so I'm calling it an avocado dip.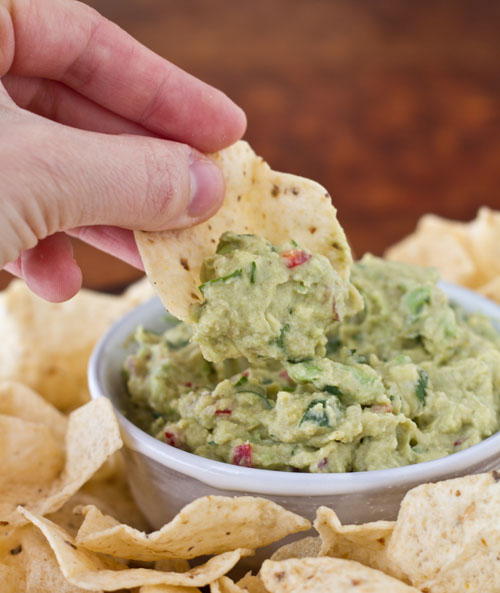 Avocados are crazy good for you.  I tend to think of them as a nutrient bomb, delivering an explosion of nutrients, like fiber and folic acid, with every bite, as well as monounsaturated fats (the good kind that actually lowers cholesterol levels).  Unfortunately that doesn't mean that you can go on a crazy avocado binge without some consequences.  With that fat (a medium-size avocado contains 30 grams of fat) comes the inevitable companion—calories.  So avocados are meant to be eaten in moderation, which is something I struggle with when guacamole is concerned.  It's all too easy to have just one more chip piled high with guacamole, and before you know it, I've had 5 "just one mores."
So occasionally I like to stretch my avocados a bit when making guacamole, by adding in other ingredients with lower calorie counts, so that I can still eat a bit more of my beloved guacamole without having to worry as much about sneaking one more bite in.  For this version I roast cauliflower florets until they are fragrant and golden brown, then puree them  into a paste with some nonfat Greek.  This puree replaces one of the avocados in my "4 avocado guacamole formula."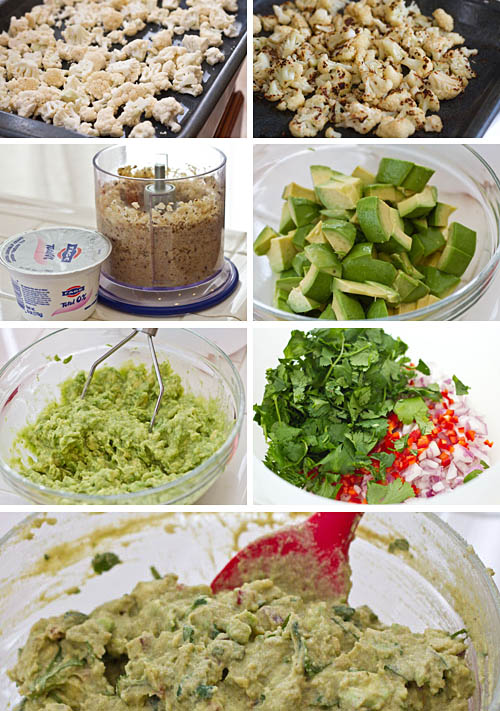 The dip is delicious and packs a punch of flavor.  I guarantee you that people will be more than a bit surprised to find out what the secret ingredient is!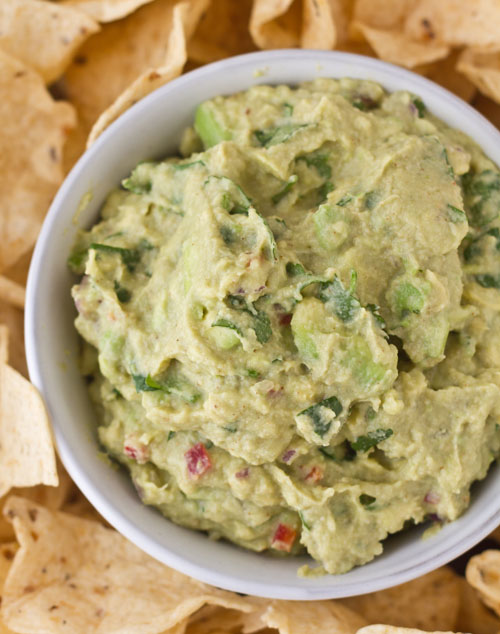 Print This Recipe
Lighter Avocado Dip
Makes 10 servings
1 medium head cauliflower, cut into florets
1 tablespoon olive oil
1/4 teaspoon salt
3 ounces nonfat plain Greek yogurt
3 ripe avocados, peeled, seeded, and cut into large chunks
1/2 cup cilantro leaves, chopped
1/4 cup finely chopped red onion
1 red jalapeno, seeded and finely minced
1/2 teaspoon ground cumin
1/4 cup fresh lime juice
Sea salt, to taste
1. Put the oven rack in the middle position and preheat the oven to 450 degrees Fahrenheit. Toss the cauliflower florets with the olive oil and 1/4 teaspoon salt in a large bowl, then spread it out in a single layer in a large shallow baking pan.
2. Roast in the oven, stirring occasionally, until tender and golden brown, 25 to 35 minutes. Let cool briefly, then puree with the Greek yogurt in a food processor until smooth and set aside.
3. Mash the avocado chunks coarsely in a large bowl, then stir in the cauliflower puree until well incorporated. Add the remaining ingredients and mix gently. Taste and adjust the seasoning as desired.