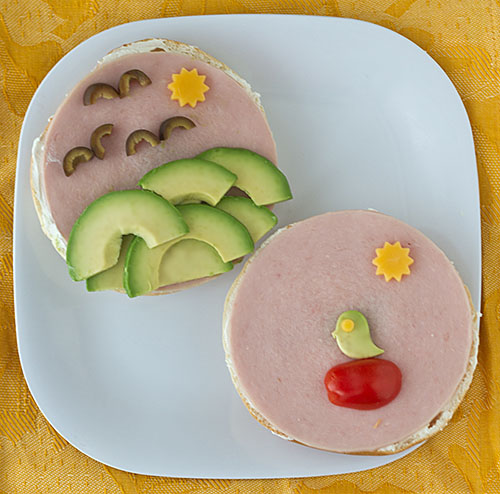 This month we decided that
Lucy
should celebrate Earth Day with a special sandwich art project.  Yes, Earth Day was yesterday, but at least Lucy was on the ball and celebrated on time!  Earth Day is an annual celebration held on April 22nd.  Events are held worldwide to increase awareness and appreciation of the Earth's natural environment, and is now coordinated globally by the
Earth Day Network
, and is celebrated in more than 175 countries.
Lucy loves spending time outdoors and she loves a good art project, so we thought we'd combine the two loves and let her have an Earth Day picnic with Mother Earth, complete with some "Sunshine Sammies" depicting nature scenes created out of fruits and vegetables.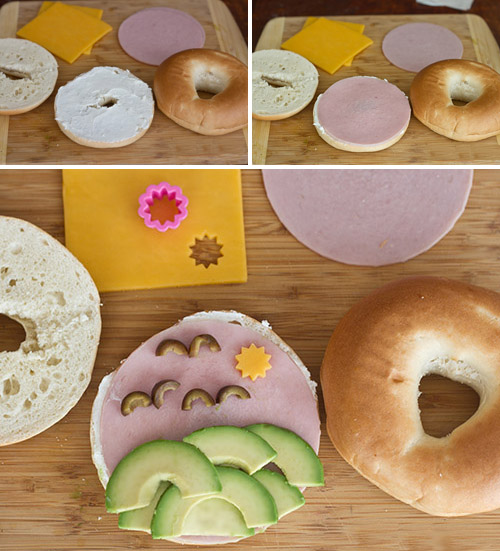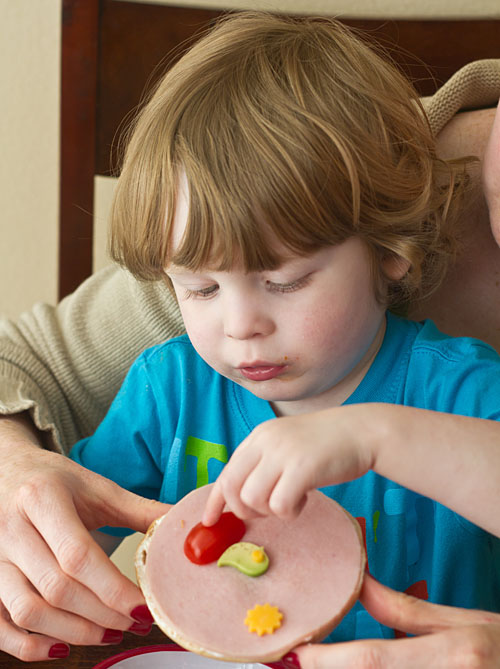 The sandwiches were inspired by a book we are currently loving at our house called Funny Food: 365 Fun, Healthy, Silly, Creative Breakfasts, by Bill and Claire Wurtzel.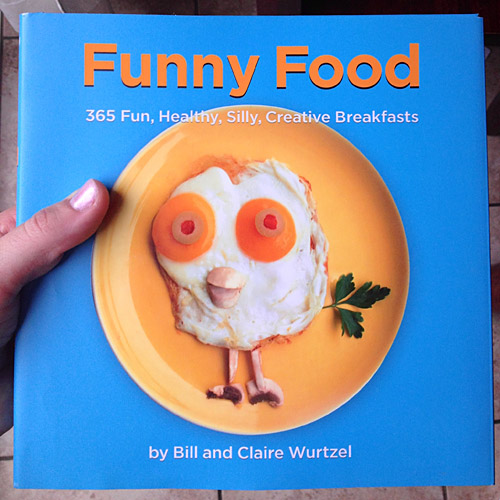 For our sandwiches we used bagels to make open-faced scenes inspired by nature.  You could use any of your favorite sandwich ingredients and some mini cookie cutters.  Then just let your imagination run wild!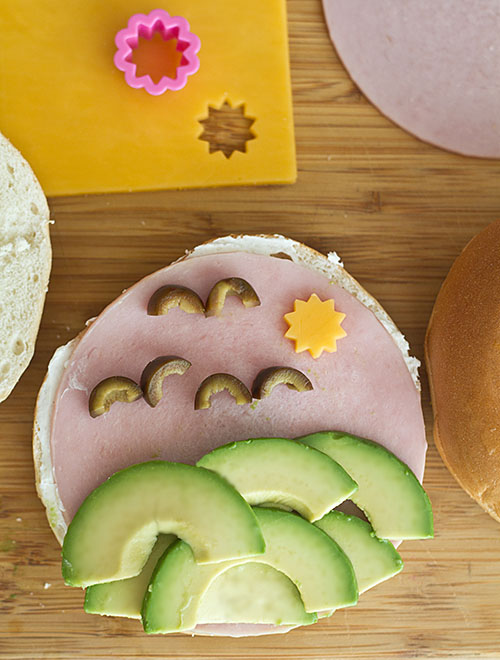 Print This Recipe
Lucy's Sunshine Sammies
bagels
cream cheese
lunch meat
sliced cheese
fresh fruits and vegetables, such as avocado, cherry tomatoes, sliced black olives, bell pepper, cucumber
1. Cut the bagels in half and spread each half with cream cheese.
2. Top the cream cheese with a slice of lunch meat.  This will be the "canvas."
3. Cut cheese, fruits, and vegetables into shapes and arrange on top of the lunch meat to create a nature scene.
4. Take a moment to enjoy your creation and then eat!