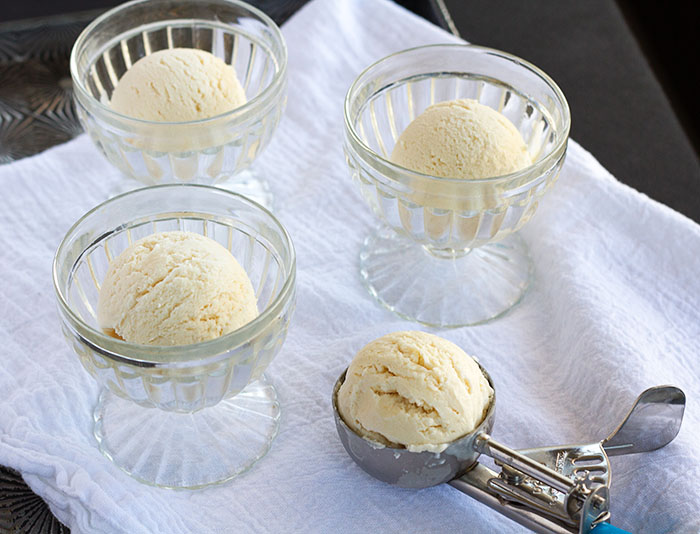 Did you know that July is National Ice Cream Month and tomorrow, July 19th, is National Ice Cream Day?  My Mom's side of the family has an affinity for ice cream.  Actually, that may be too mild.  Obsession may be more accurate.  They reverently celebrate Eat Ice Cream for Breakfast Day on the first Saturday in February every year and no family gathering is complete without several types of ice cream available for consumption.  So it's only appropriate that I recognize the importance of this month.  To do so I decided I would share one of my new favorite cookbooks with you: No-Churn Ice Cream by Leslie Bilderback.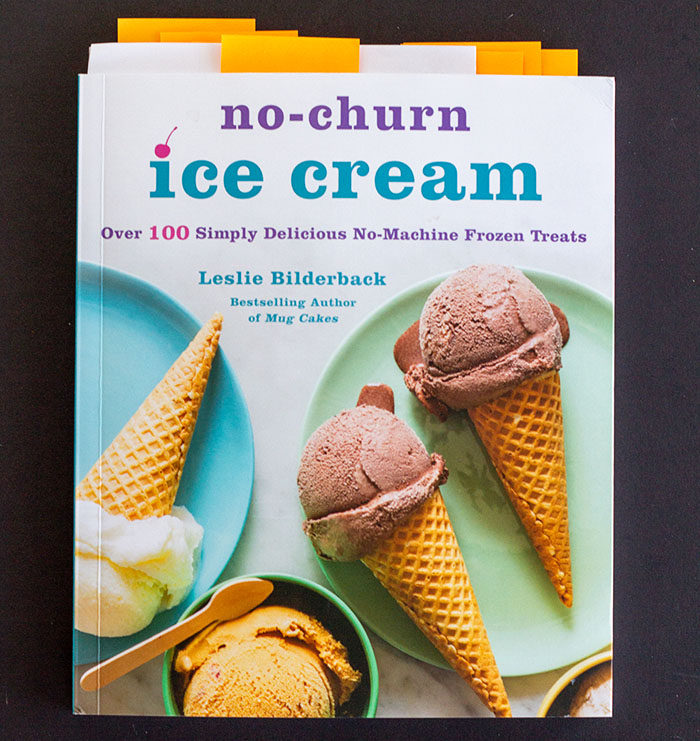 The book dispenses with ice cream machines that "can be expensive, bulky and hard to store, or cheap and inefficient" in favor of a method that is simple and doesn't require any special equipment.  The book has over 100 recipes for everything from classic favorites like vanilla and chocolate, to more unique flavors like rosebud, or strawberry-rhubarb (one of the ones we tried…delicious!).  The book also has recipes for an assortment of gelatos, sorbets, sherbets, other easy frozen desserts, and toppings.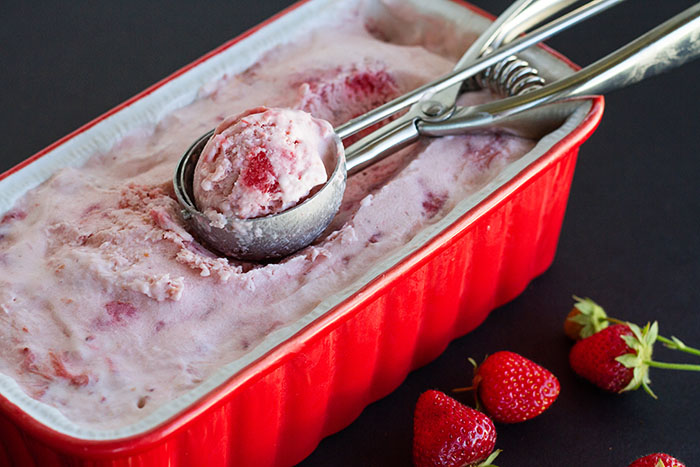 We tried a recipe for beet-pistachio sorbet that was really unique and fun.  It could be served sweet or with a side salad and a wedge of cheese!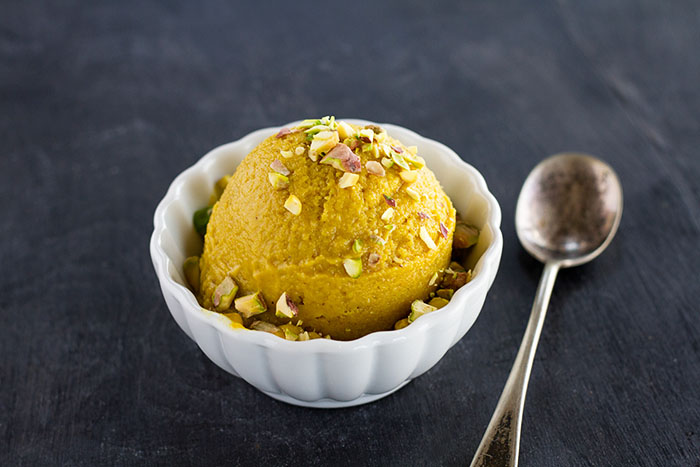 My favorite that we've tried so far was the Fior di latte gelato, or Italian Sweet Cream Gelato.  Leslie explains in the book that "[t]his Italian-style of ice cream is distinguished by the way it is churned.  Gelato machines turn slower, and therefore incorporate less air than American ice cream machines…[W]e can simulate traditional gelato by slightly thickening the custard base [simulated by using sweetened condensed milk] with evaporated milk instead of regular milk, while at the same time using the traditional Italian flavors."
Creamy and sweet, this gelato is perfection.  Luckily I don't have to taunt you with it, because I've been given permission to share the recipe with you!  Happy Summer!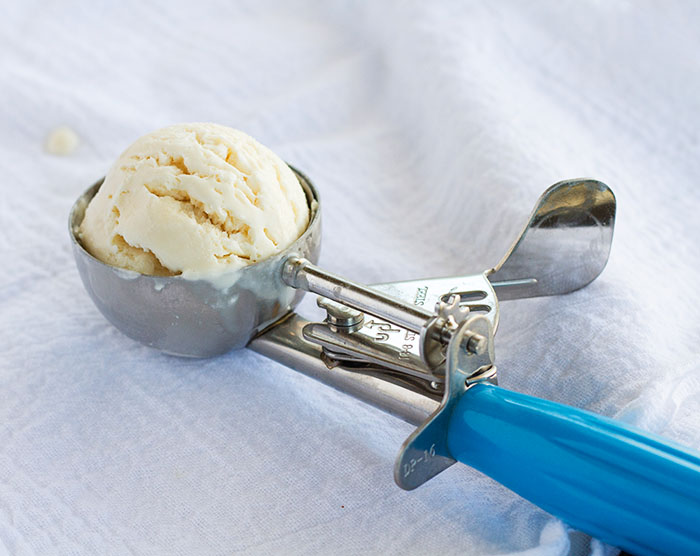 Print This Recipe
No-Churn Sweet Cream Gelato (Fior di latte gelato)
From No-Churn Ice Cream by Leslie Bilderback. Copyright © 2015 by the author and reprinted by permission of St. Martin's Griffin.
Note from the author: This is Italy's answer to plain vanila, but it's far from plain. The honey adds a delightful acidity that makes it the perfect platform on which to build a dessert.
Makes about 1 quart of gelato
Ingredients:
1 cup evaporated milk
2 tablespoons honey
1 teaspoon pure vanilla extract
1 tablespoon fresh lemon juice
Pinch of salt
One (13-ounce) can sweetened condensed milk
2 cups heavy cream
Directions:
1. In a small microwave-safe bowl or measuring cup, combine the evaporated milk with the honey and warm in the microwave for 30 to 60 seconds to dissolve the honey. Set aside to cool.
2. In a large bowl, combine the honey milk, vanilla, lemon juice, salt, and sweetened condensed milk.
3. In a separate bowl, whip the heavy cream until it reaches soft peak. Fold the cream gently into the honey mixture and transfer to a shallow freezable container.
4. Cover with plastic wrap or waxed paper pressed directly on the surface of the ice cream, and freeze for 6 hours.
5. Scoop and serve with whipped cream, fresh berries, dried fruit compote, amaretti cookies, or chocolate sauce.
———————————————————–
*Disclosure: I was sent a copy of this cookbook for review but was not compensated for writing this post.  All opinions and experiences are my own!