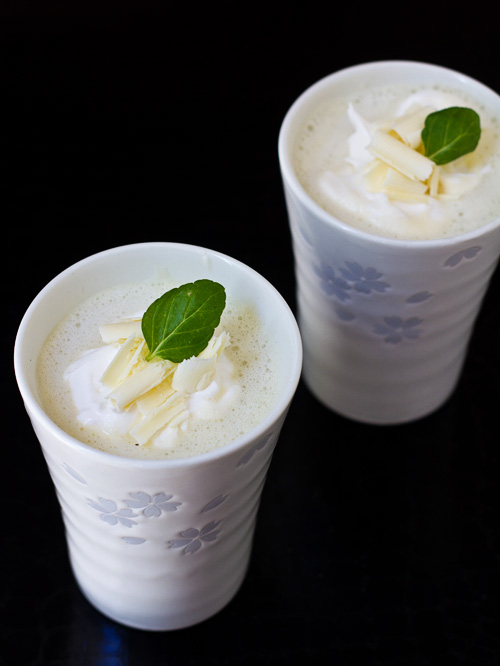 A few years ago during a winter visit to Salt Lake City, we were out enjoying a particularly beautiful sunny day, and some of the snow that covered the ground was starting to melt.  As we were walking across a parking lot, Squirrel suddenly stopped and cocked her head to one side and asked in her little squeaky toddler voice, "What 'dat sound Mama?"  I stopped to listen and realized that she was hearing the sound of trickling water, caused by the melting snow.  I explained that the snow was melting, then asked her, "Squirrel, what color is snow when it melts?"  She looked at me with a look of exasperation on her face, like I'd just asked the silliest question she'd ever heard, and replied, "It's white!" But of course! Why wouldn't melted snow be the same color as its solid snow form?  Now when I see milk, I always think of snow.  I love simplicity of toddler logic!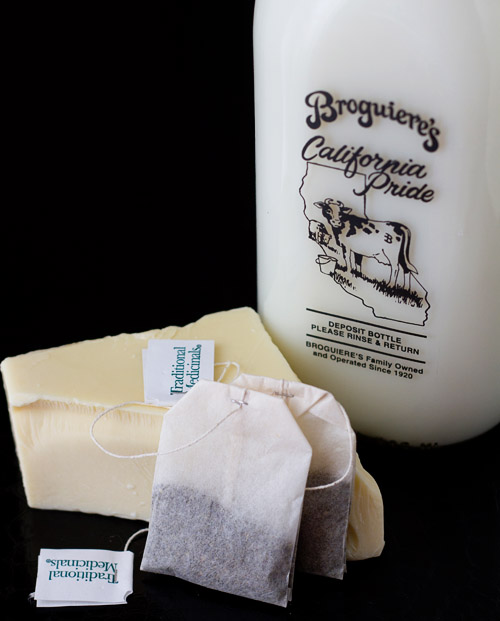 This memory was the inspiration for today's post, a recipe for something sweet and perfect to share with a friend.  It is also the first in a series of 12 posts that I will be sharing over the coming year.  I have teamed up with my little friend Lucy and her creators (you might remember she is the star of The ABCs of Halloween book that I featured last month).  Once a month we will be sharing a Lucy approved recipe, along with an illustration and rhyme, showcasing what she's up to during that particular month.  Once the year is up, the plan is to compile everything into a fun little cookbook for kids.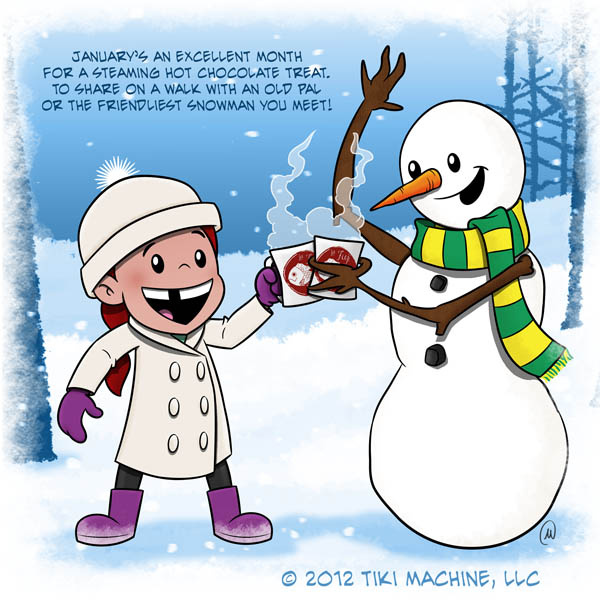 So this month Lucy is really excited about the snow and is spending as much time as her mom will allow out in the snow making friends with the local snowmen.  As I was dreaming up a treat for her to enjoy, I remembered Squirrel and the snow which made me think of doing a white chocolate hot chocolate—like steaming melted snow!  But Lucy has spunk, so I thought we'd shake things up a bit by adding some peppermint.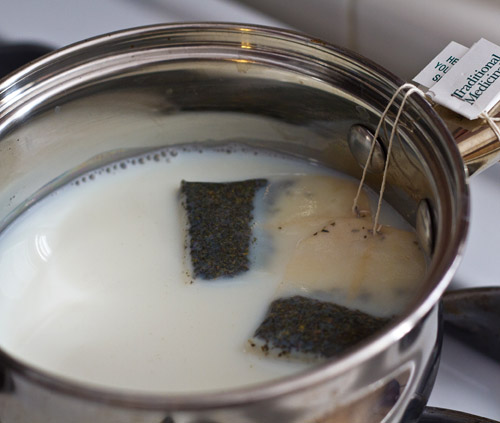 The peppermint flavor is added by steaping bags of peppermint herbal tea in the milk as it heats—a winterized version of milk tea!

Print This Recipe
Snowman Peppermint White Hot Chocolate
Makes 2 servings
2 cups milk
2 — 4 peppermint herbal tea bags (use 2 for light peppermint flavor and 4 for stronger flavor)
4 ounces good quality white chocolate, coarsely chopped
Whipped cream, for garnish
White chocolate curls, for garnish
1. Place milk and tea bags in a small saucepan over medium heat until bubbles begin to form around the edges of the pan, then immediately turn down the heat to low, and let simmer for 5 minutes. Stir occasionally to make sure the milk does not burn.
2. Carefully squeeze out any liquid from the tea bags, then discard. Turn off the heat, then immediately add the chocolate to the saucepan. When the chocolate begins to melt, whisk to combine, then continue whisking until a light foam forms. Serve immediately garnished with whipped cream and chocolate curls.