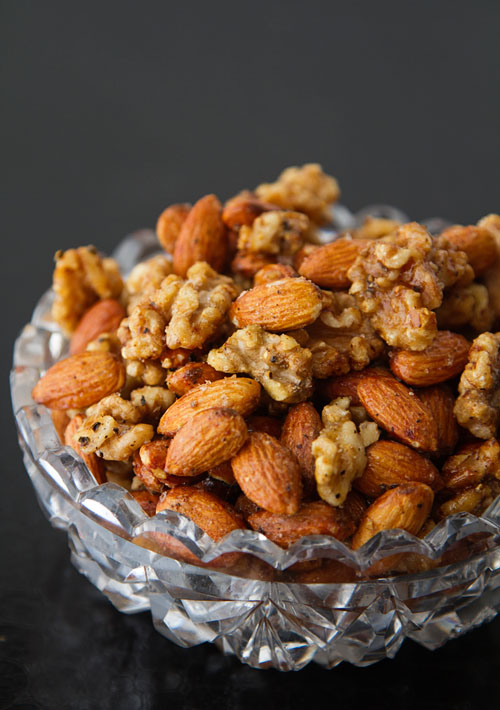 Almonds and walnuts tossed in a salt and pepper mixture, then roasted, make a wonderful afternoon snack or easy appetizer. (Hey, the Super Bowl is coming up!)  I've whipped up several batches of these nuts in the past week because they disappear so quickly.  This recipe was inspired by an opportunity that came up recently to partner with
Foods from Chile
 and 
Kitchen Play
.  The connection may seem random, but not as much as you might think.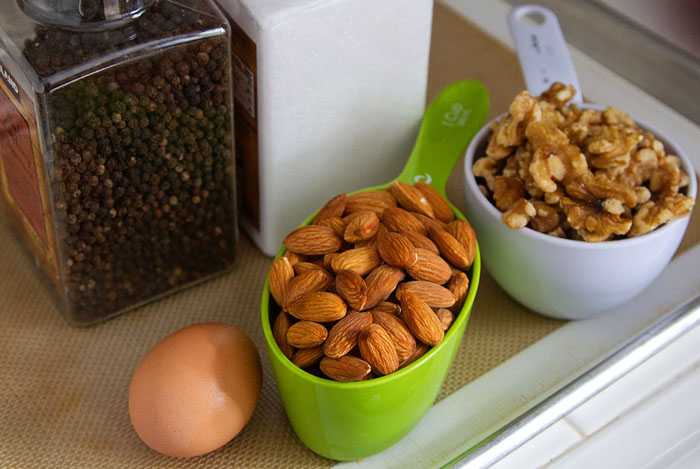 Did you know that Chile is one of the top five exporters of nuts worldwide?  I definitely didn't know that. (There's your nut connection for ya!)  Or that Chile ships over 200 varieties of fresh fruit to over 70 countries?  I didn't know that either.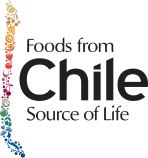 Foods from Chile
 recently launched a marketing campaign to increase our awareness of the foods from Chile.  Chile's growth season runs counter to the U.S. season, so Chile can supply fresh summer foods during the U.S. winter.  Foods from Chile has been hosting tastings and dinner parties featuring Chilean products, dishes, and chefs as part of the campaign.  Tomorrow they are hosting a Twitter party, which yours truly will be attending, talking all about Chilean foods.  Join us!  The Twitter party is tomorrow, Tuesday, January 29th, at 7PM EST using the hashtage #TickettoChile.  You'll have the opportunity to win a canvas bag filled with Chilean products (nuts, jam, olive oil, blueberry juice, etc.).  To be eligible to win, please pre-register for the party on
Eventbrite
. Another part of the campaign (and the best part I think!) is that
Foods from Chile
 also launched
a contest to send one lucky blogger to Chile
, all expenses paid, to experience the culture and write about the experience.  There will also be some runner-up prizes that include goodie bags filled with Foods from Chile products!  
Click here for more information
 on how to enter.  The deadline to enter is February 11th, 2013, so get to work!  One of my close friends is from Chile, and since getting to know her I've been dying to make a trip, because it sounds amazing.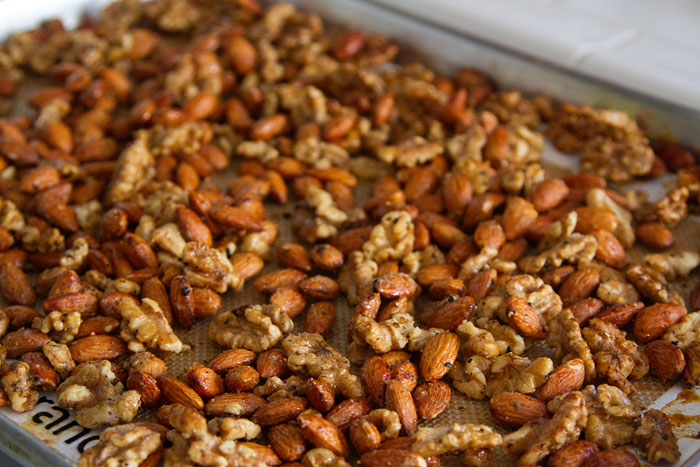 In honor of Chile being one of the top five exporters of nuts (almonds and walnuts specifically), I'm sharing my recipe for salt and pepper roasted almonds and walnuts.  Not only are they a great treat, but a great little power punch of nutrients as well.  Almonds are a great source of protein, vitamin E, and potassium, and walnuts are rich in Vitamin B and E, as well as antioxidants.  They also contain calcium, phosphorus, iron, potassium, magnesium, copper and cobalt, and possess 14 to 26% unsaturated fats.  Who said being a bit nutty was a bad thing?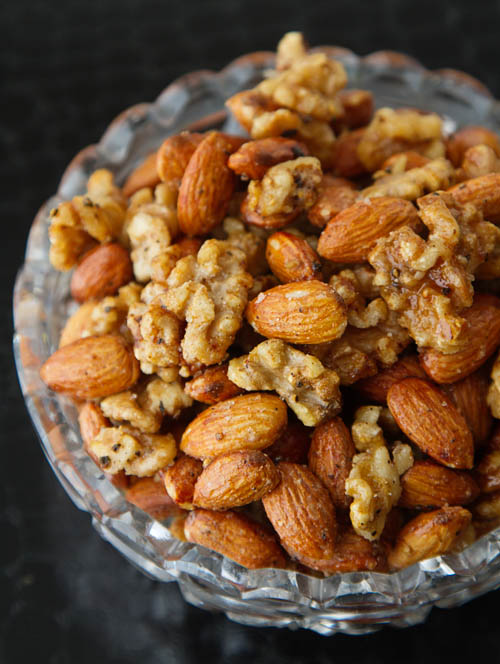 Print This Recipe
Salt & Pepper Roasted Almonds & Walnuts
Makes 4 cups
1/4 cup granulated sugar
1 tablespoon fine grain sea salt
2 teaspoons freshly ground black pepper
1 large egg white, at room temperature
1 tablespoon water
2 cups raw walnuts
2 cups raw whole, unblanched (skins still on) almonds
1. Preheat the oven to 300 degrees Fahrenheit.
2. Mix the sugar, salt, and pepper together in a bowl.
3. Beat the egg white with the water in a mixing bowl, until the mixture is frothy, but not stiff. Add the walnuts and almonds and stir to coat them evenly. Then sprinkle the sugar mixture over the nuts, and toss them to coat.
4. Spread the nuts out in a single layer on a baking sheet lined with parchment paper (or a silicone baking mat).
5. Bake the nuts for 30 minutes, stirring them occasionally, then remove them from the oven. When they have cooled completely, break up any that are sticking together and pour them into a bowl and serve. Store in an airtight container at room temperature.
*Disclosure:
I was compensated for my time in writing this post, and to participate in the Ticket to Chile Twitter Party and promote the Foods from Chile Next Top Blogger Contest.  All opinions are my own.