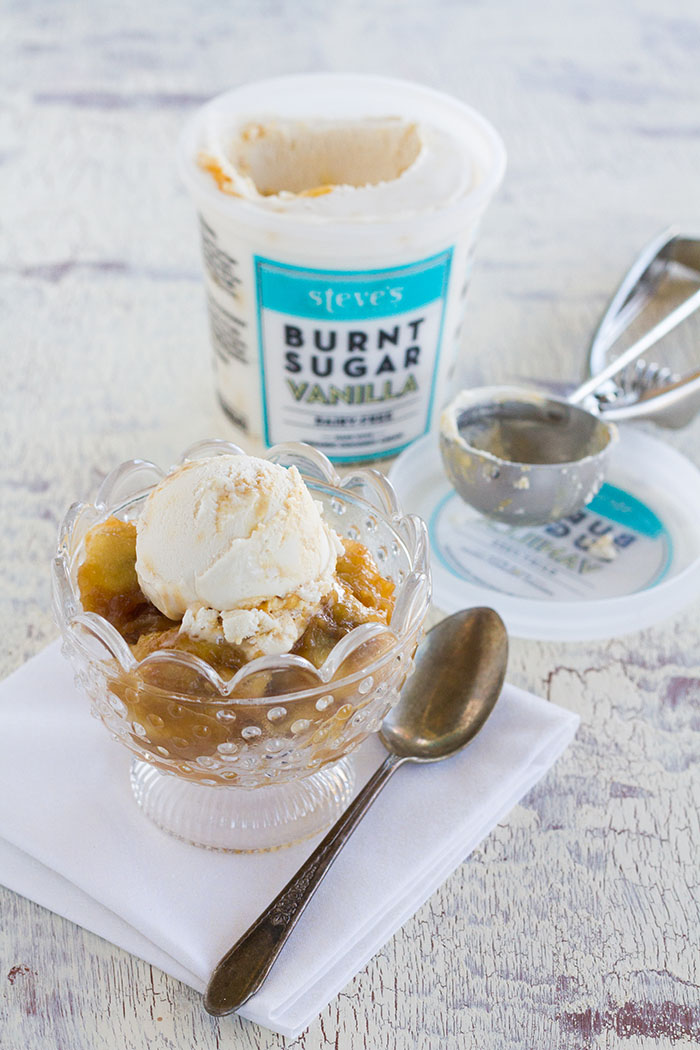 Happy Friday friends!! How's everyone's summer going?  During summer I always find myself wanting to be outside and out doing stuff, rather than stuck in the kitchen, which is kind of ironic, considering how much I love all of the fresh summer produce.  There's just too much fun to be had, and to be honest, it's a bit more chaotic because the kids aren't in school.  Thank goodness for solutions that make sense.  My friend Stacie Billis, who writes the blog One Hungry Mama and who I collaborated with in curating the Peko Peko cookbook with back in 2011, just published her first personal cookbook!  The book is called Make it Easy: 120 Mix-and-Match Recipes to Cook from Scratch and is filled with ideas on making cooking for your family doable by providing strategies, tips, and tricks that actually work in real life.  She advocates an approach that is all about "giving home cooks a laid-back and flexible approach to scratch cooking that uses healthy store-bought shortcuts when you need them for maximum flexibility" and provides a mix-and-match system where you can mix and match parts of a recipes to fit your tastes as well as mixing and matching dishes so you can create different menus.  This makes summer cooking, or cooking any time during the year for that matter, so much more approachable!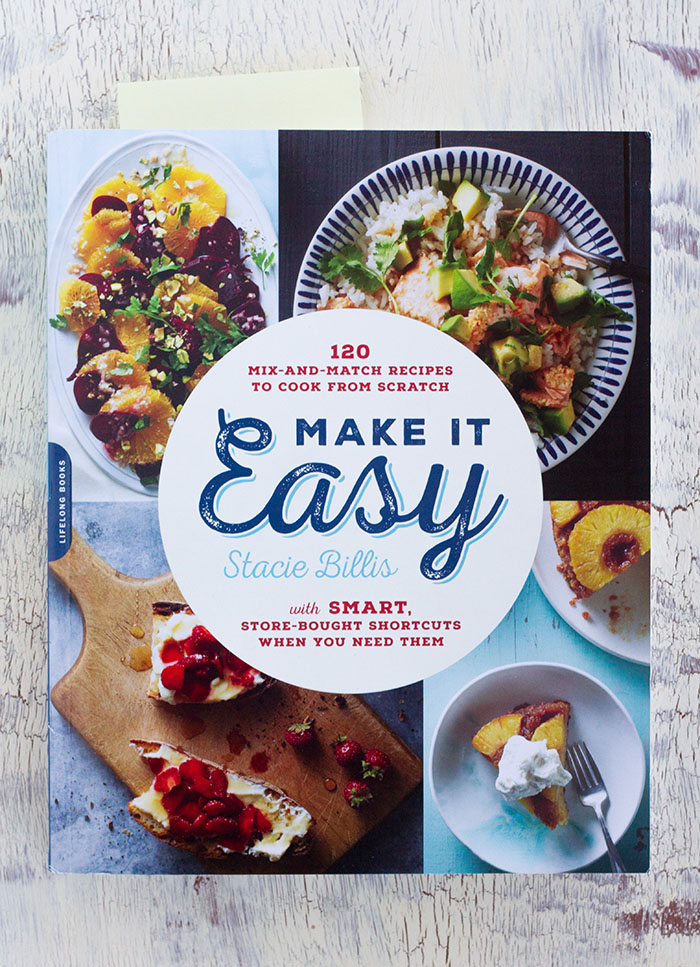 After flipping through the book the first time I had dozens of sticky notes marking the recipes I wanted to try and everything I have made so far has been fabulous.  Country-Style Greek Salad. Easy and fabulous.  Corn, Green Chili, and Cheddar Strata  If you're mouth isn't watering already, it should be.  Curried Cauliflower and Red Lentil Soup.  Be still my heart.  Chili-Rubbed Steak Tacos.  This recipe alone provides 15 ideas of what to mix-and-match the tacos with, whether it be ideas of what to add inside (fire-roasted salsa, quick pickled red onions, etc.) or what to serve as a side dish (avocado and hearts of palm salad, vegetarian tortilla soup, etc.).  And the list goes on.  But then I made the Sauteed Bananas and all thoughts of everything else vanished.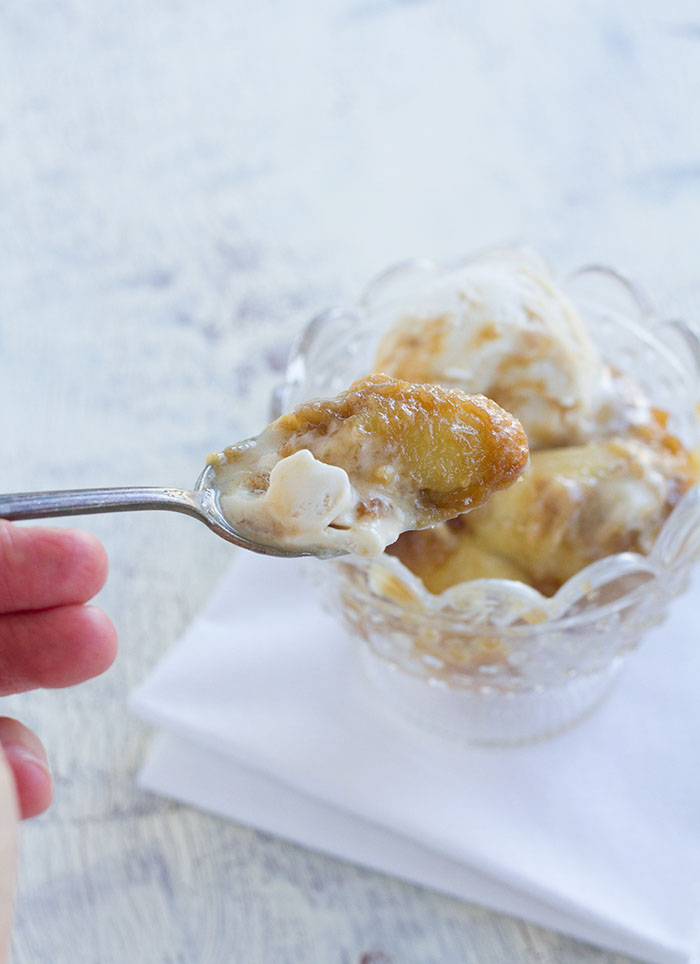 I have a weakness for dessert and I adore Bananas Foster.  These bananas are like a quick version of Bananas Foster and they are crazy good on top of vanilla ice cream.  She provides ideas of what to pair the bananas with (Fruity Frozen Yogurt and Maple Cinnamon Whipped Cream) as well as different ways to build a "quick everyday sundae."  I got permission to share the Stacie's recipe for Sauteed Bananas, but you should really just order your own copy of the book so that you have all of the recipes!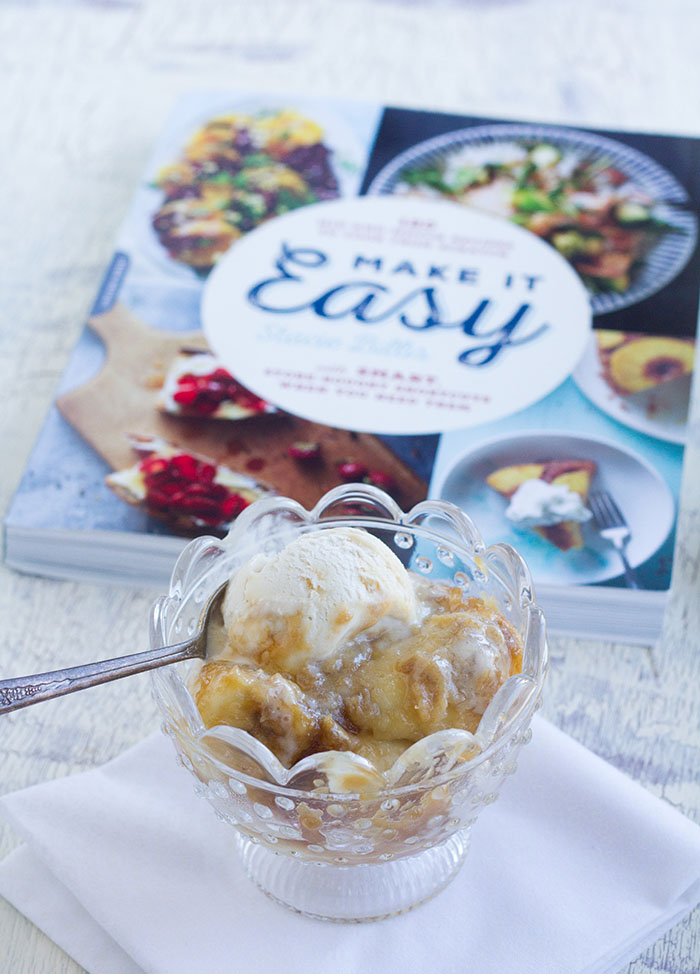 Print This Recipe
Sauteed Bananas
Excerpted from Make it Easy: 120 Mix-and-Match Recipes to Cook from Scratch by Stacie Bills. Copyright © 2016. Available from Da Capo Press | Lifelong Books, an imprint of Perseus Books, LLC, a subsidiary of Hachette Book Group, Inc.
Makes 4 servings, as a topping
Ingredients:
2 tablespoons unsalted butter
4 ripe to slightly overripe bananas (they shouldn't be completely mush), cut into 1 1/2-inch pieces
1 tablespoon light brown sugar
1 teaspoon pure vanilla extract
Directions:
1. Melt the butter in a medium pan set over medium heat. Once the foam subsides, add the banana pieces and brown sugar. Stir gently until the sugar dissolves, 1 to 2 minutes.
2. Add the vanilla and saute from 30 more seconds. Remove from the heat and serve warm.
*Recipe Notes: If you want to make a plant-based version, substitute your favorite vegan butter (mine is Miyoko's Kitchen European Style Cultured Vegan Butter) or coconut oil (though the flavor will be a bit different) for the unsalted butter. If you are trying to avoid processed sugars, you can substitute coconut sugar for the light brown sugar.
————-
*Disclosure: I was sent a copy of this book at no cost. I received no compensation for writing this post, nor was I required to write this review in exchange for writing this review. All experiences and opinions are my own.