On July 14th, 1789, the Bastille, a medieval fortress used as a state prison by the king, was stormed by the people of Paris, which commemorated the beginning of the French revolution, the end of Louis XVI's reign as king of France, and a step towards independence.  In 1880 the Ministry of the Interior recommended that July 14th be celebrated as a national holiday.  In France this day is known as La Fête Nationale (The National Celebration) or La Fête de la Bastille (The Bastille Celebration), and usually referred to as Bastille Day here in the US.  It is celebrated with a military parade in Paris, fireworks, parties, dancing, etc.
With everything that has happened in France over the past few months, and on Bastille Day itself, I decided that my next post for California Avocados, was to help you get into the French spirit by giving you a recipe for a French dessert with a California twist.  This is one of my all-time favorite creations, a cream puff filled with a California Avocado Mascarpone Cream.  Oh yes, you read that right!  And let me tell you, you won't regret making these!  So why not pack up a picnic basket French style with a baguette, some good cheese, charcuterie, pickles, and these cream puffs.  Or just the cream puffs, I won't tell anyone.  You can grab the recipe over on The Scoop.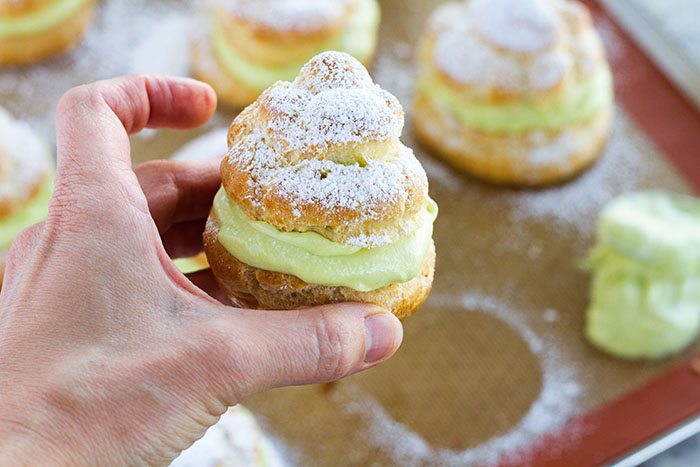 *Disclosure: I was compensated by the California Avocado Commission for my time in developing the recipe and writing the post over on the The Scoop.  All experiences and opinions are my own.