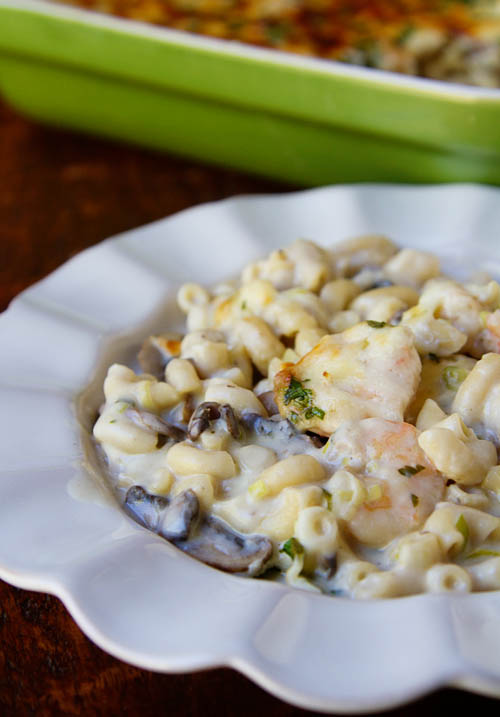 I've talked about yoshoku (a dish that is a Japanese take on a Western dish) before, and the Japanese gratin is a great example of this. Gratin originated in French cuisine and is any dish that is topped with cheese or breadcrumbs, mixed with bits of butter, then heated in an oven or under the broiler to form a golden crispy crust on top. The most common Japanese gratin is one made with macaroni, chicken and vegetables in a white sauce with cheese on top, though my favorite is made with shrimp instead of chicken. I recently whipped up a batch, but used my new favorite secret weapon: shoyu koji.
Since falling in love with shio koji (the popular Japanese seasoning made of fermented rice koji, salt and water), I've also fallen in love with shoyu koji, which is made with soy sauce instead of salt and water. (Mitsuwa is where I purchase my shoyu koji.) Soy sauce is a fermented food, so shoyu koji is a doubly fermented live food, giving you an extra punch of umami and all of those healthy enzymes.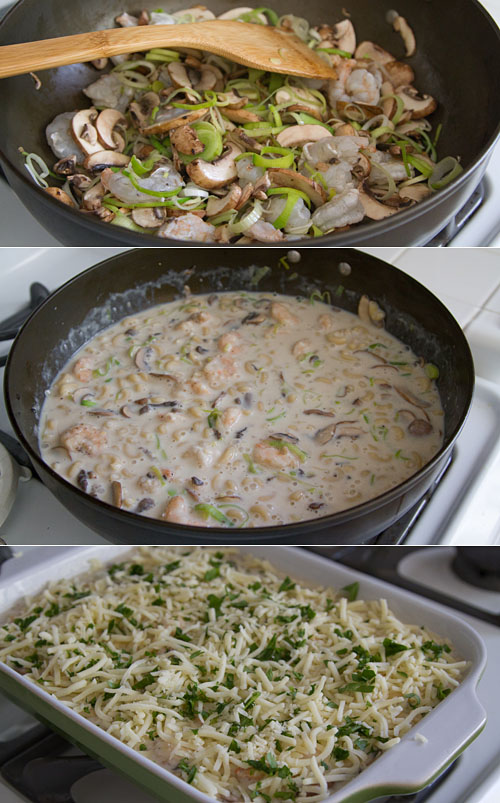 In this gratin, I added some shoyu koji to the pasta cooking water so that I could infuse some of that umami kick into the pasta itself. I also added a bit to the white sauce (bechamel), to accentuate the flavors of the milk in the sauce, and the layer of cheese on top of the gratin.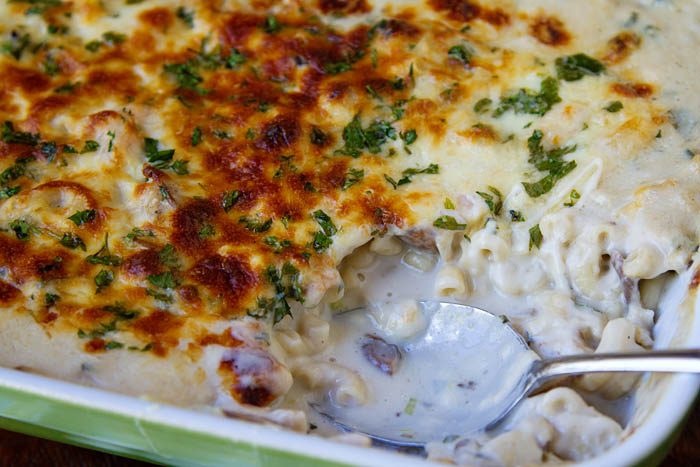 Creamy white sauce tossed with sauteed juicy shrimp, leeks, crimini mushrooms, and macaroni noodles, with a layer of melted cheese and minced parsley on top . . . what's not to love?  We ate our gratin outside, enjoying the cooler temperatures of the evening (it's already pretty scorching hot here in Southern California).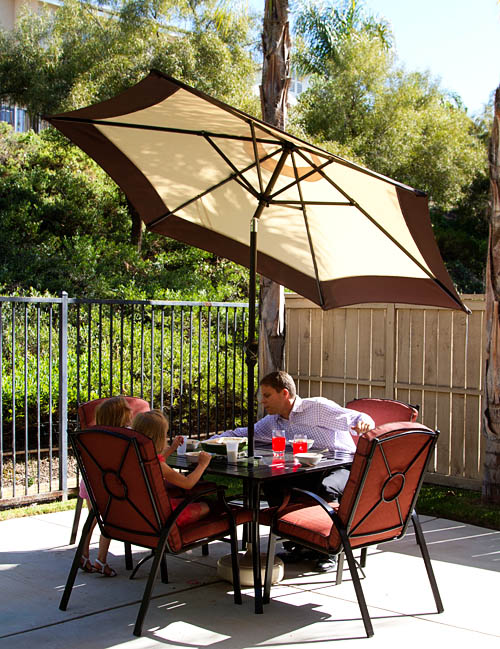 This is a great dish to serve as we transition from to Spring into Summer, as it's warm and comforting without being heavy.  Grab yourself a jar of shoyu koji while you're at it, so you can start adding umami blasters to your cooking.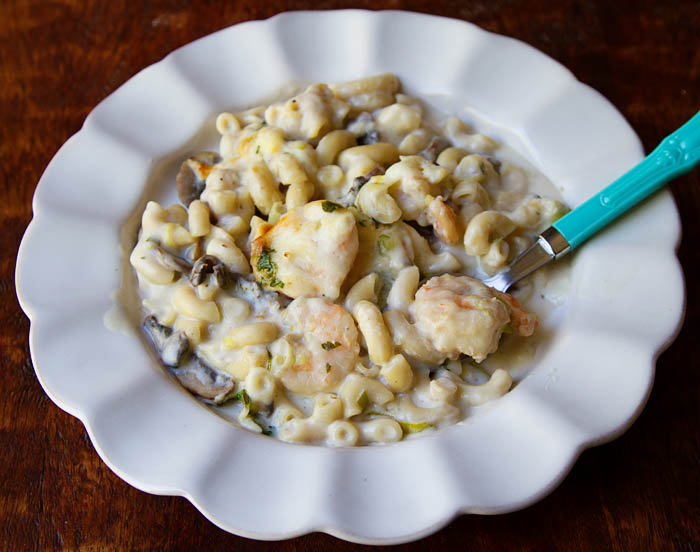 Print This Recipe
Shoyu Koji Shrimp Macaroni Gratin
Makes 6 to 8 servings
For the white sauce (bechamel):
1/4 cup (4 tablespoons) butter
1/4 cup all-purpose flour
2 1/2 cups milk, heated
2 tablespoons shoyu koji (or 1 tablespoon of fine grain sea salt)
1 teaspoon freshly ground black pepper
1/4 cup shoyu koji (or 2 tablespoons of fine grain sea salt)
8 ounces dried elbow (macaroni) noodles
4 teaspoons olive oil
12 ounces peeled and deveined medium raw shrimp
2 medium-size leeks, thinly sliced
8 ounces crimini mushrooms, thinly sliced
1 teaspoon freshly ground black pepper
1 1/2 cups milk
1 1/3 cups (5.65 ounces) shredded mozzarella cheese (substitute shredded Jarlsberg cheese for more nutty flavor)
2 tablespoons minced parsley
1. Make the white sauce: Melt the butter in a heavy saucepan over medium heat. Whisk in the flour and cook, stirring constantly, until the paste cooks and bubbles, making sure not to let it brown (about 2 minutes). Slowly whisk in the hot milk, continuing to whisk as the sauce thickens. Bring it to a boil. Add the shoyu koji (or salt) and pepper, lower the heat to medium-low, and cook, whisking for 2 to 3 minutes more. Remove the saucepan from the heat and cover the surface with a sheet of plastic wrap (to prevent a skin from forming on the surface). Set aside.
2. Preheat the oven to 425 degrees Fahrenheit.
3. Prepare the elbow noodles: Fill a pot with 8 cups of water. Bring to a boil and add the shoyu koji and elbow noodles. Cook the noodles to al dente for the length of time designated on the package. Drain the noodles and set aside.
4. Prepare the gratin: Heat the olive oil in a large fry pan or saute pan over medium-high heat. Add the shrimp, leeks, and mushrooms and stir fry them until tender. Add the macaroni and ground pepper and toss to combine.
5. Whisk the white sauce and milk together, then add to the macaroni mixture and toss to combine.
6. Pour the mixture into a 13×9-inch casserole dish and sprinkle the shredded mozzarella cheese and minced parsley evenly over the top. Bake in the preheated oven until the cheese has melted and is starting to brown, about 15 to 20 minutes.
* Shrimp sustainability note: There are lots of issues surrounding the sustainability of shrimp, so choose wisely!  I always check the current recommendations from the Monterey Bay Aquarium's Seafood Watch program before buying.