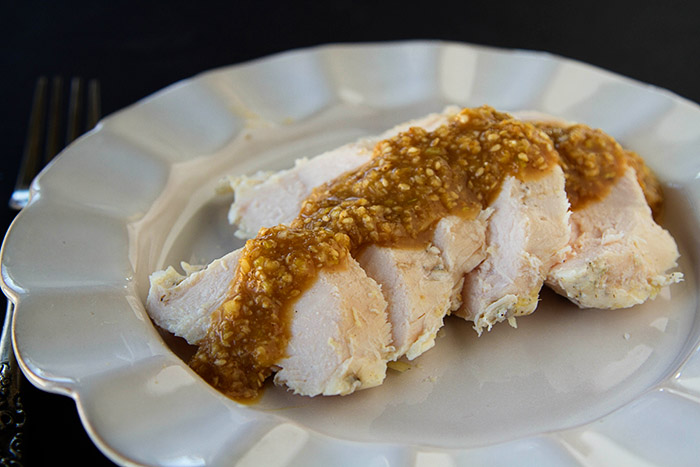 During the summer I embarked on an adventure to explore the world of sous vide cooking, which came to a screeching halt when we pulled up roots and moved.  Well, I'm finally getting the cogs in motion again, and boy does it feel good!  Life in general has gotten a lot more normal . . . which is to say crazy, since who ever heard of a 5 year old and 7 year old that weren't a little bit crazy?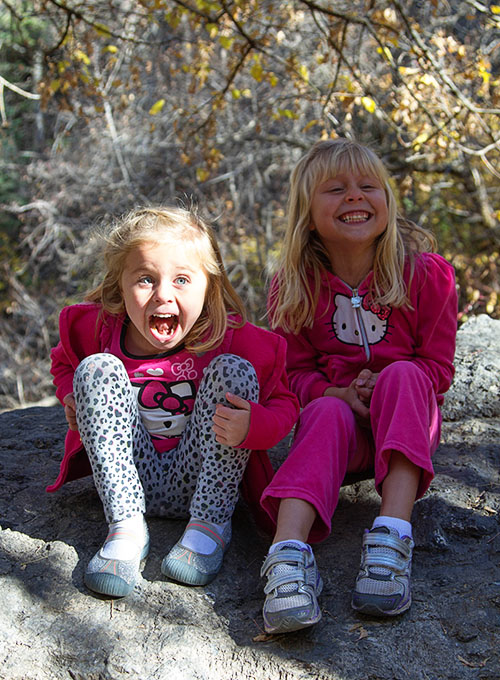 But back to sous vide—I've been dying to share my new favorite chicken recipe with you.  I'm not always a huge fan of chicken breasts.  They're leaner, yes, but they dry out so easily, and just have less flavor than thighs.  Chicken breasts cooked sous vide, however, are a whole different story.  They are crazy moist and tender, and take on huge punches of flavor from whatever they are seasoned with.  In the case of the recipe I'm sharing with you today, fresh ginger and leeks.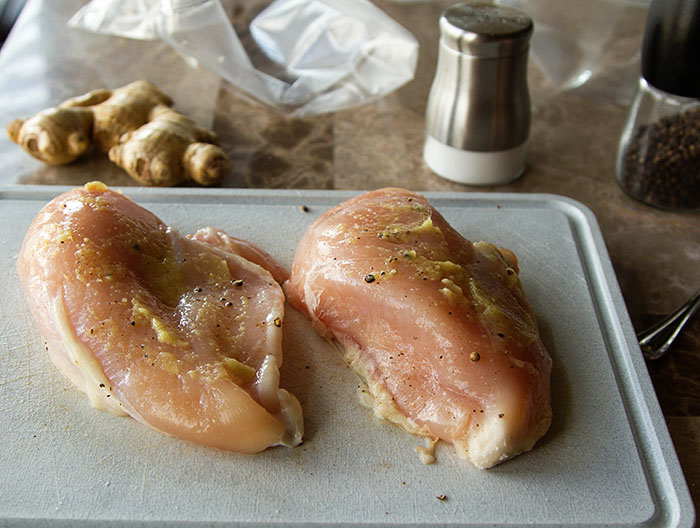 I topped chicken breasts with fresh grated ginger and thinly sliced leeks, sprinkled them with mirin, then vacuum sealed them into food safe cooking bags.  Then I popped them into my SousVide Supreme that I pre-heated to 146 degrees Fahrenheit and let them simmer for about 2 hours.  When they were done, I pulled them out of their bath and let them cool slightly while I was making a sauce to go on top.  Now, the chicken breasts are pretty spectacular, but this sauce is pretty darn sublime as well.  Ground, toasted white sesame seeds, leek, garlic, red miso paste, sugar, ginger, soy sauce, and water to thin it out.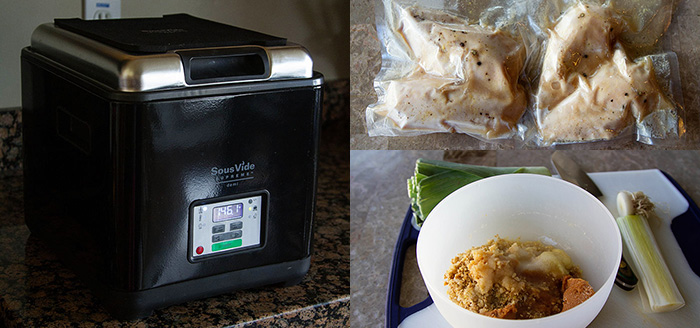 Killer good I tell ya.  Chicken breasts, yeah, they're back on my shopping list, and they should be on yours as well, but only if they're going to take a long hot bath once they get into your kitchen.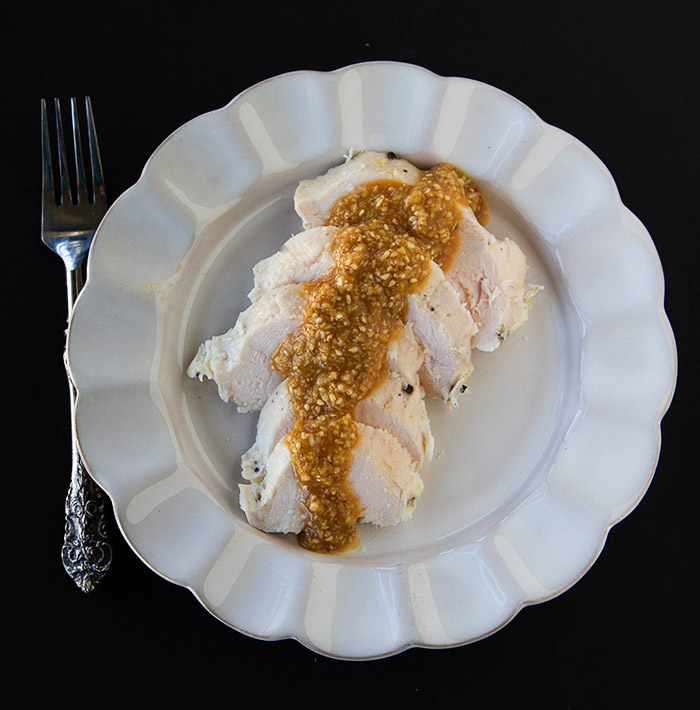 Print This Recipe
Sous Vide Ginger Chicken with Ginger Sesame Miso Sauce
Makes 6 to 8 servings
For the ginger chicken:
4 chicken breast halves
1 tablespoon fresh grated ginger
1 leek, sliced into thin coins
4 tablespoons mirin
For the ginger sesame miso sauce:
1/4 cup toasted white sesame seeds, coarsely ground
1/2 leek, finely minced
2 cloves garlic, minced
2 tablespoons red miso paste
2 tablespoons granulated sugar
2 tablespoons water
1 tablespoon fresh minced ginger
2 teaspoons soy sauce
1. Fill and preheat the SousVide Supreme to 146 degrees Fahrenheit/63.5 degrees Celsius.
2. Lightly season the chicken breasts with salt and pepper, top with ginger and leek slices, put into food-grade cooking pouches, sprinkle with mirin, and vacuum seal.
3. Submerge the pouch in the water oven and cook for at least 1 1/2 to 2 hours.
4. Remove the pouch from the water oven. The chicken can be used immediately, or kept in the refrigerator or freezer until it's ready to be used. If you are going to store it in the refrigerator or freezer, it needs to be cooled quickly, to avoid the growth of bacteria and to maintain maximum juiciness. The best way to chill your bags rapidly is to dunk the bags in ice water. Once chilled, the chicken can be stored, still sealed, in the freezer or refrigerator. Reheat the meat in the SousVide Supreme. If reheating pouches stored in the refrigerator, reheat at 140 degrees Fahrenheit/60 degrees Celsius for 30 minutes. If reheating pouches stored in the freezer, reheat at 140 degrees Fahrenheit/60 degrees Celsius for an hour.
5. When you are ready to serve the chicken, make the Ginger Sesame Miso Sauce. Mix together all of the ingredients for the sauce, then whisk in more water, 1 tablespoon at a time, until the consistency that you desire has been reached. Warm the sauce gently, or use it as is. Don't heat the sauce too hot, or the miso paste will become gritty.
6. Cut open the cooking pouches and remove the chicken. Remove the ginger and leek slices and pat the surface of the chicken dry with paper towels.
5. Slice the chicken breasts across the grain. Drizzle with ginger sesame sauce and serve with steamed rice and vegetables.
*Recipe Note: The sauce, especially when made thick, is delicious as a dip for a platter of crudités.