Life with a newborn isn't what I was remembering/expecting . . . it's actually so much easier.  Maybe it's that I know what to expect and my other children are older? Maybe it's that I'm not exhausted from nine months of pregnancy and having to recover from another c-section?  Or maybe it's just that our little Monkey (yes, that's her official nickname!) is the easiest baby ever?  Or really, maybe it's a combination of all of those.  It's a good thing, because the rest of life is a bit more complicated than normal right now.  We are currently living in my in-law's basement while our house is being built.  I have the most awesome in-laws (and seriously, aren't they amazing for having us live with them?), but it's always harder living in a space that's not your own.  We're also living with only the essentials while everything else is in long term storage.  The other complication is that my in-laws live about 25 minutes away from our previous home and new home, so taking the kids to school and to their various activities takes a lot more time.  As a result, meals that come together quickly, or can be made ahead of time, are a necessity!  Dinner made in the slow cooker? Definitely yes.  Last weekend I whipped up a batch of my family's favorite chili, my Fuji Slow Cooker Pumpkin Chili, but this time I made it completely plant-based, and oh was it good!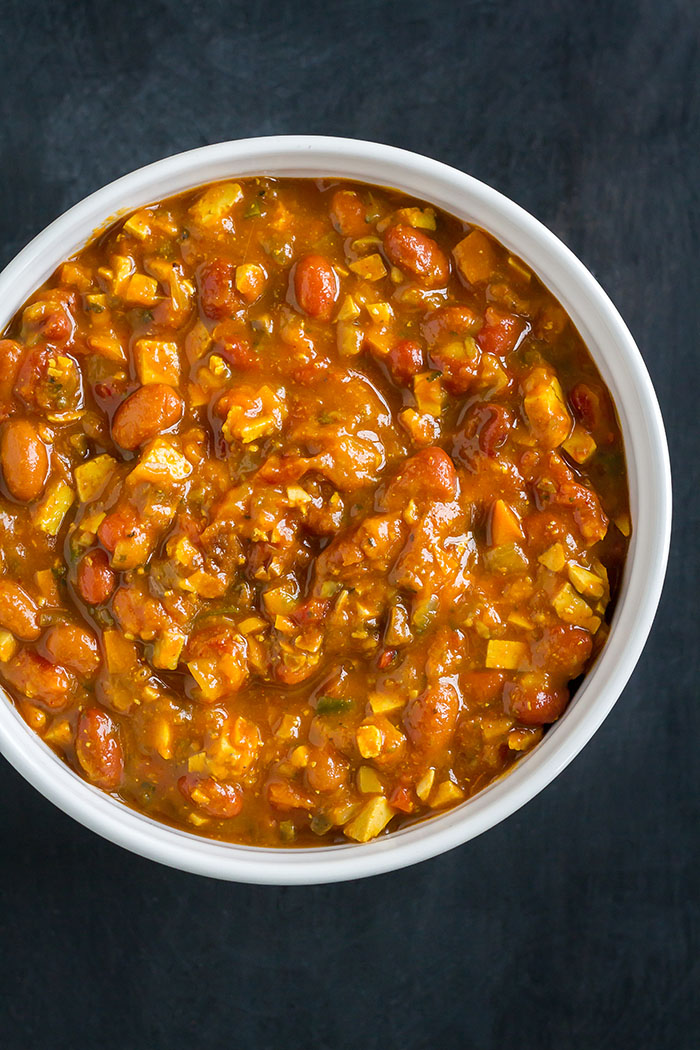 Over the past six months or so I've started working on plant-based versions of family favorites and this one has been on my list to tackle for a while.  When I used a package of Wildwood Baked Tofu to make a "tofuna" salad for the Fujilings' bentos that Mr. Fuji found at Whole Foods for us to try, I was hooked after the first bite.  The texture and flavor immediately got the wheels in my head turning (dangerous, I know) and one of the first things I thought of was this chili.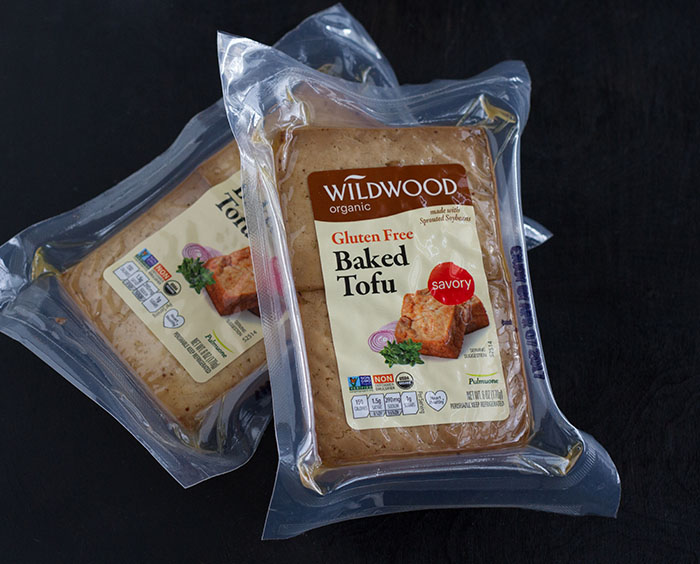 I used this tofu, combined with finely chopped cremini mushrooms to replace the ground beef.  I also added some nutritional yeast to add more umami flavor and some liquid smoke for a meatier flavor.  I also included some ground turmeric in the spice mixture, because these days I add turmeric to basically everything for it's anti-inflammatory properties. (And you don't even notice it's there!)  The finished chili has tons of flavor and texture, just the way we like it.  We served it with cashew sour cream, pickled jalapenos, sliced scallions, and Franks Red Hot Sauce, which Squirrel puts on basically everything that goes into her mouth.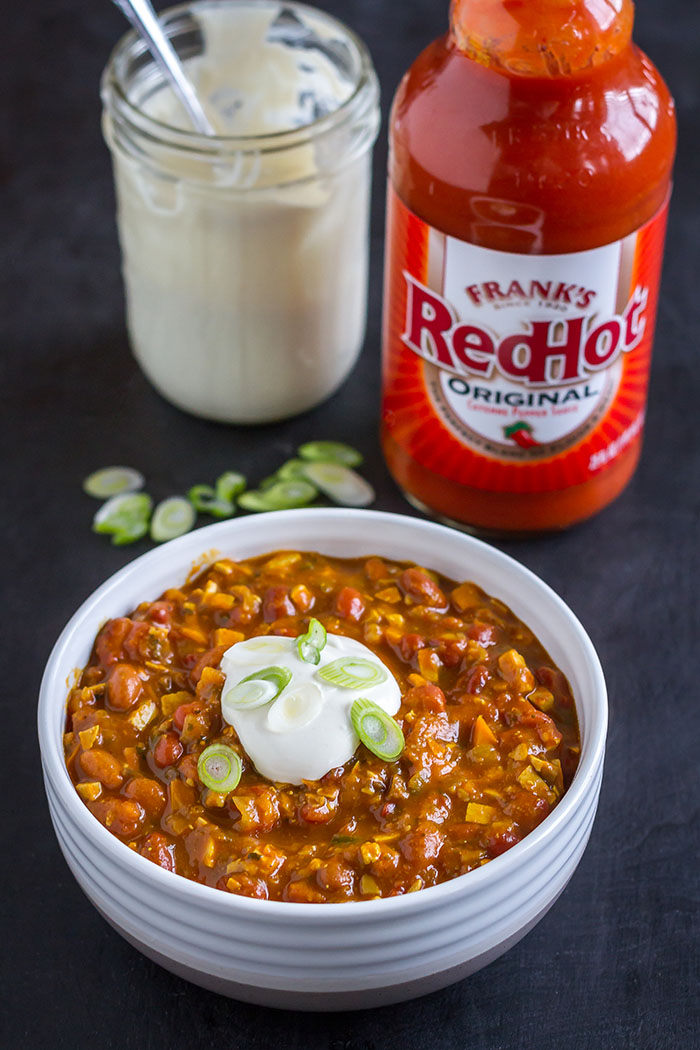 If you want to make cashew sour cream like mine, I use my cashew cream recipe and add a bit more apple cider vinegar and salt to taste until it has that familiar sour cream tang.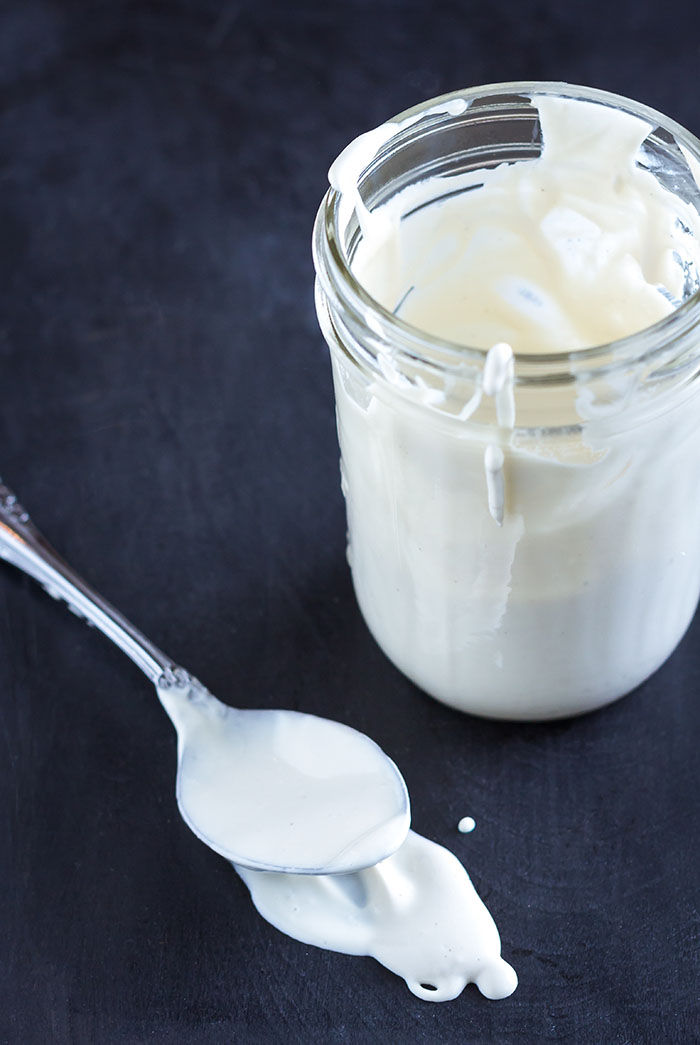 This chili also makes the best leftovers.  We ate it the next day on top of baked potatoes.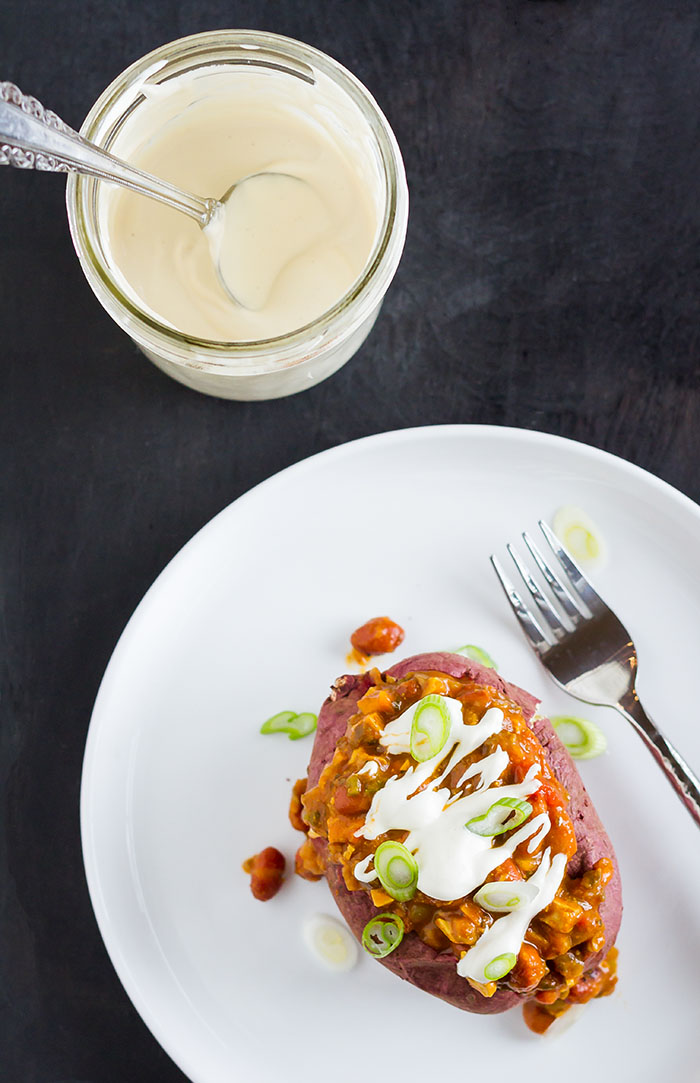 Pretty much dinner nirvana two nights in a row.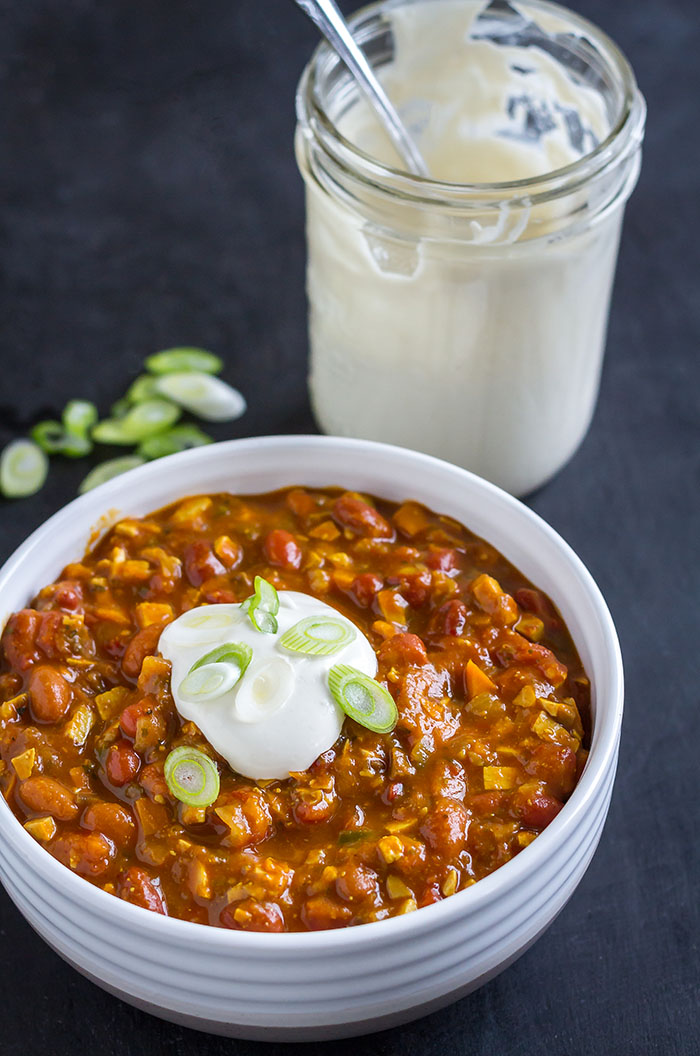 Print This Recipe
Vegan Fuji Slow Cooker Pumpkin Chili
……
*Recipe Notes: This chili is super easy to make and a great way to use up the odds and ends in your produce drawer. Sometimes I add a diced carrot, some chopped up celery, or even an apple, finely chopped. This is a very mild chili. If you want to turn up the heat, throw in an extra jalapeno and some red chili pepper flakes when you're sauteing the vegetables in step 2. Serve up your chili just as it is, or add your favorite toppings, like cashew sour cream, and sliced scallions (or pickled jalapenos if you're like Squirrel!). Another added benefit of making this chili is that it makes fantastic leftovers. It's even better the next day!
Makes 8 to 10 servings
Ingredients:
1 (28-ounce) can diced peeled tomatoes in juice
1 (15-ounce) can red kidney beans (or red beans), with juice
1 (15-ounce) can red kidney beans (or red beans), drained
1 (15-ounce) can pinto beans, with juice
1 (15-ounce) can pinto beans, drained
1 (15-ounce) can pumpkin puree
2 small red onions, diced
2 medium bell peppers, diced (any color, but green if you want less sweetness)
4 cloves garlic, minced
1 jalapeno pepper, seeded and minced
1 inch fresh ginger, peeled and minced
2 teaspoons fine grain sea salt, divided
1 tablespoon ground cumin
1 tablespoon chili powder
1 tablespoon ground turmeric
1 teaspoon dried basil
1 teaspoon dried oregano
1/2 teaspoon dried parsley
1/4 teaspoon freshly ground black pepper
8 ounces cremini mushrooms (aka, Baby Bella mushrooms), finely chopped
2 (6-oz.) packages Wildwood Baked Tofu (or other seasoned baked tofu), finely chopped
1/4 cup nutritional yeast
1 tablespoon liquid hickory smoke
Directions:
1. Add the tomatoes, red kidney beans, pinto beans, and pumpkin puree to a slow cooker, and stir to mix. Cover and start to cook on low.
2. Heat about 1/4 cup of water, or vegetable stock (enough to just barely cover the bottom of your pan) a wok, or large saute pan, over medium heat. Add the onions, bell peppers, garlic, jalapeno, and ginger and saute until the vegetables start to soften. Then add 1 teaspoon of the salt, and the cumin, chili powder, turmeric, basil, oregano, parsley, and black pepper to the pan stir to mix. Add the chopped tofu and cremini mushrooms and stir to combine.   Cook over medium heat for 5 minutes, then remove the pan from the heat and stir in the nutritional yeast and liquid smoke.
3. Add the vegetable mixture to the slow cooker, along with the remaining 1 teaspoon of salt, and stir to combine. Recover the slow cooker and cook for 8 hours on low, or 4 to 5 hours on high.