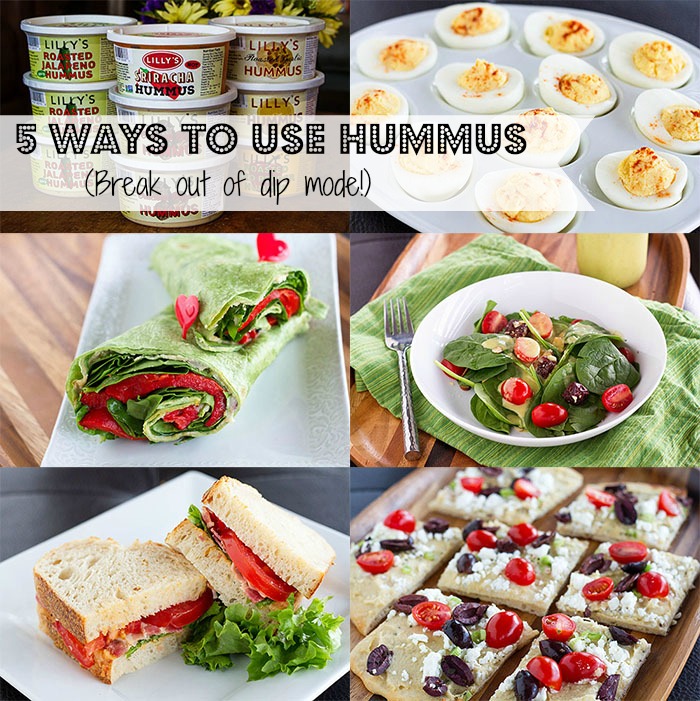 As you may have gathered, I LOVE hummus.  My favorite afternoon snack is fresh cut veggies dipped in hummus.  But hummus is so much more versatile than that and I think it's time we break out of dip mode here on LFM.  So here are 5 (easy!) ways to use hummus that aren't dip related.  I'm also giving away a Lilly's Hummus prize pack (my favorite hummus)! Giveaway details at the end of the post!
1. Hummus Deviled Eggs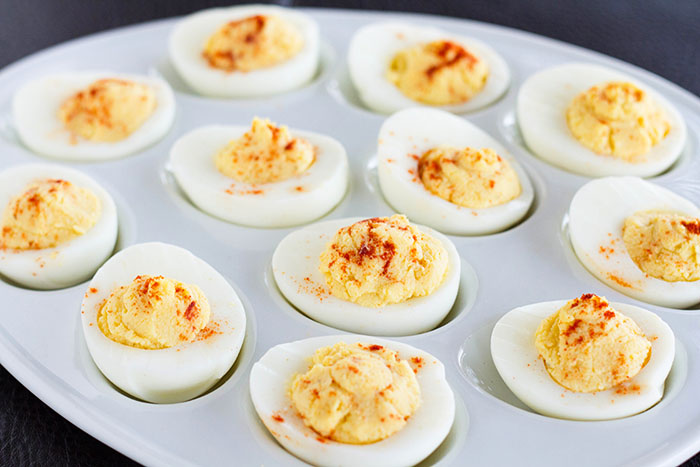 For 12 pieces: Slice 6 hard-boiled eggs in half lengthwise.  Remove the yolks and place them in a mixing bowl.  Add 1/4 cup hummus of your choice, along with 2 tablespoons of lemon juice and mash with a fork until everything is well combined.  Taste and add salt and pepper as needed.  Set the egg whites on a flat surface and use a teaspoon (or piping bag) to fill the cavity of each egg white with the hummus mixture, then sprinkle with smoked paprika.  Serve chilled.
2. Veggie Hummus Wrap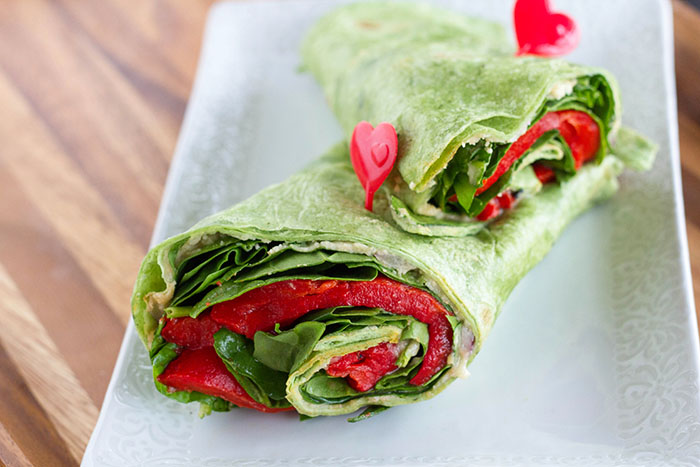 For 1 wrap: Spread 1/4 cup hummus of your choice over 1 large wrap-sized tortilla (I love the spinach ones).  Top with whatever you love in your wraps.  On this one I added slices of roasted red bell pepper, baby spinach leaves, red onion thinly sliced into half moons, fresh basil leaves, and some slices of fresh avocado.
3. Hummus Vinaigrette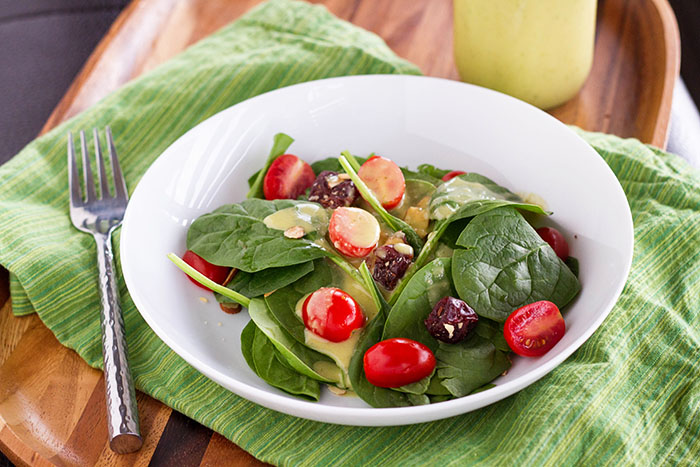 For approximately 1 1/2 cups dressing: Using a blender or immersion blender, puree together: 1 cup hummus, 1/4 cup fresh-squeezed lemon juice, 1/4 cup extra virgin olive oil, 2 tablespoons water, and 1/4 cup loosely packed cilantro leaves (or basil!).  Serve drizzled over salad.  Keep refrigerated.
4. BLTH Sandwich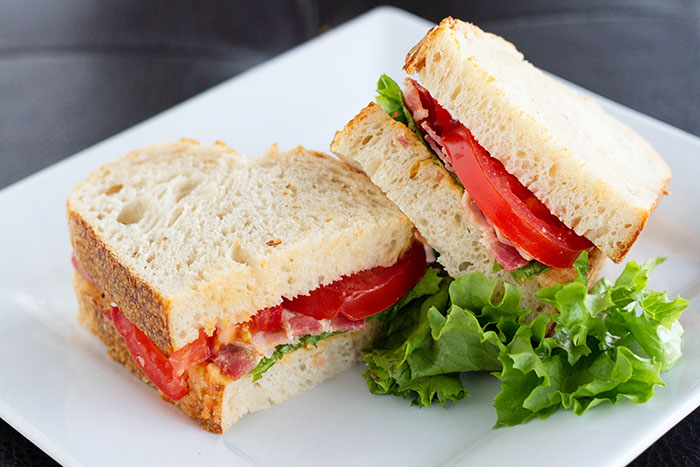 For 1 sandwich: Spread 2 tablespoons of hummus on a slice of bread.  Top with a piece of green leaf lettuce, 3 slices of crisp bacon, and 2 to 3 slices of fresh tomato.  Season with salt and pepper and top with a second slice of bread.
5. Greek Salad Pizza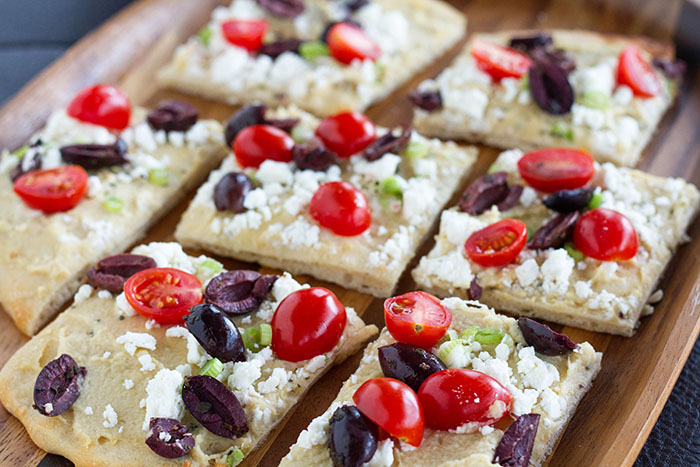 For 1 pizza: Spread 1 cup of hummus over 1 precooked thin pizza crust (homemade or store-bought) or large piece of flatbread.  Top with 1 cup of crumbled feta cheese, 1 cup halved grape tomatoes, 1/2 cup halved Greek olives (or regular black olives), and 2 thinly sliced green onions.  Drizzle the pizza with 1 tablespoon of extra virgin olive oil.  Cut into pieces and serve.  Cover and refrigerate any leftovers.
I hope you're hungry for hummus!  If you want to win a Lilly's Hummus prize pack, details can be found here.