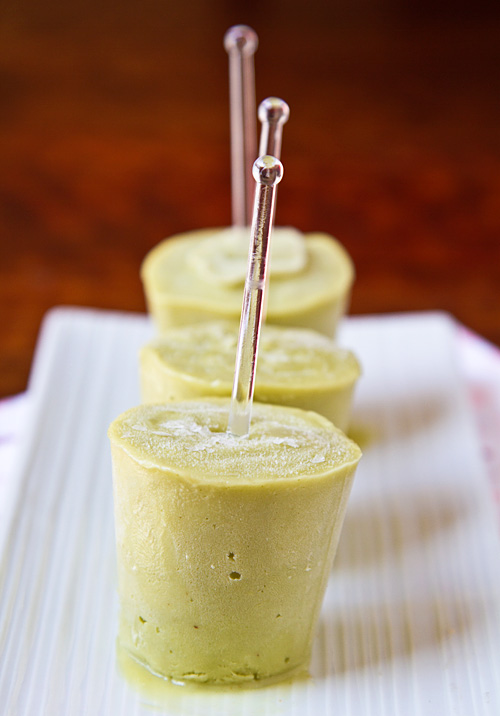 Creamy sweet cold avocado pops make a fantastic treat on days when temperatures have you wishing for an ice bath to cool you off.  You only need 4 ingredients and less than 5 minutes to them whip up before they go into the freezer to set.  Easy, right?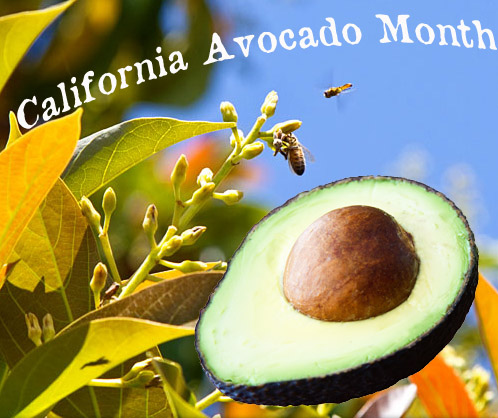 This month is California Avocado Month, so my friends over at Tiki Machine and I thought that Lucy might enjoy helping us celebrate our favorite fruit.  We were inspired by our friend, the amazing Mimi Avocado, and her beautiful avocado groves.  Lucy jumped right into the fun, grabbed a basket, and went out into the avocado groves to do some picking.
The avocado pops were as big a hit with the Fujilings as they were with Lucy.  In fact, I've made multiple batches of these pops over the last month due to popular demand.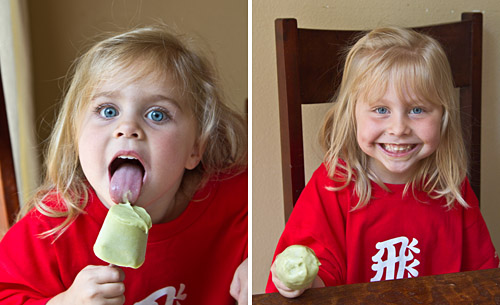 So if you need a cold treat to help you cool off, whip up a batch of avocado pops—they're Fujiling tested and Lucy approved!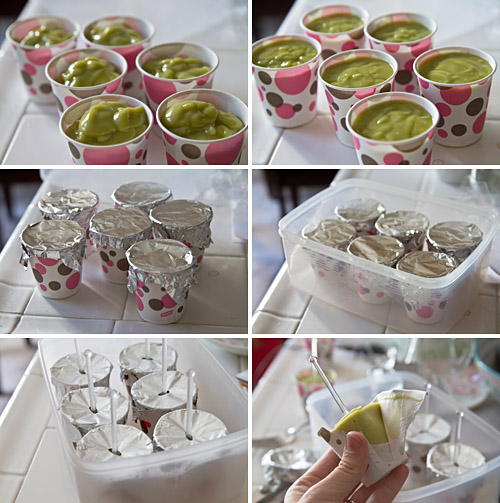 Print This Recipe
Avocado Pops
Makes 6 pops
1 ripe avocado, peeled and pitted
1 cup granulated sugar
1 cup coconut milk
1 teaspoon vanilla extract
1. Combine all the ingredients in a blender or food processor until smooth.
2. Pour the mixture into 6 three-ounce paper cups. Cover the top of each cup with a small piece of foil. Freeze for one hour.
3. Gently insert sticks through the center of the foil, pushing them 2/3 of the way into the pops. Freeze for 4 hours, or until firm.
4. To serve, remove the foil and gently peel away the paper cups. Serve immediately.