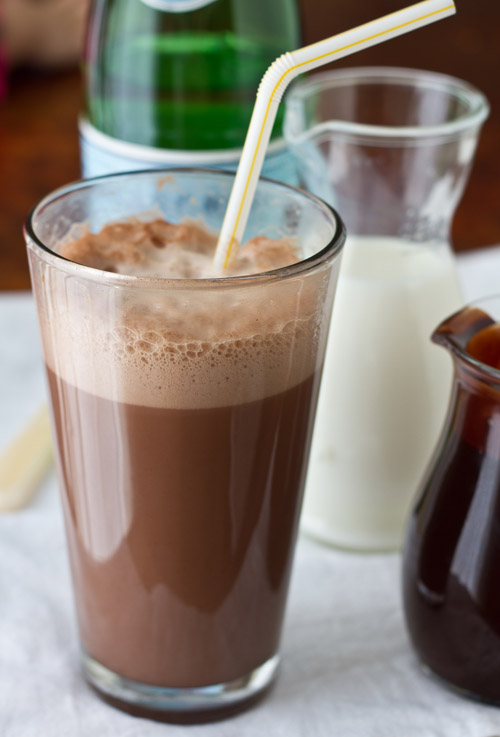 An egg cream is a drink that consists of neither egg, nor cream, but milk, chocolate syrup, and soda water.  The drink is most often associated with Brooklyn, NY, because of Louis Aster, a candy shop owner in Brooklyn who is alleged to have invented this creamy sweet bubbly drink in  the late 1800s.  National Egg Cream Day, a day that celebrates American soda fountain drinks, is coming up on March 15th, so I thought that Kelsey Banfield's recipe for Chocolate Egg Creams would be an appropriate choice to help celebrate the release of her new cookbook, The Naptime Chef.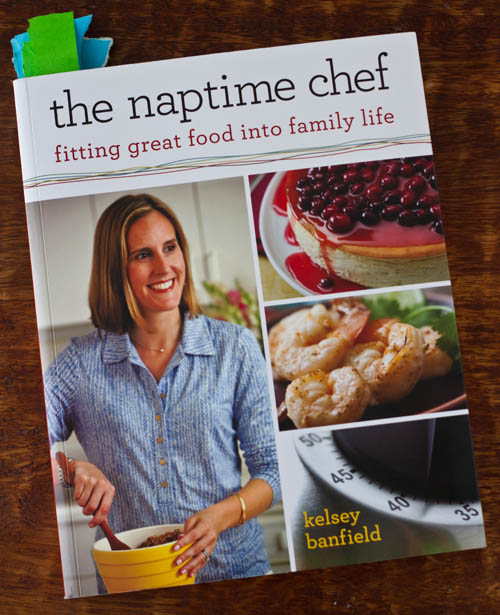 The recipe for chocolate egg cream is one of many fabulous recipes in the book that shows readers how to strategically use bits of time during their day (like naptime!) to prepare and cook meals, so that great food can still be a part of family life.  The first recipe of Kelsey's that I tried was her recipe for rhubarb almond cake, which is still a family favorite.  I love Kelsey's approach to life and food, and her tips and tricks will benefit even the seasoned parent.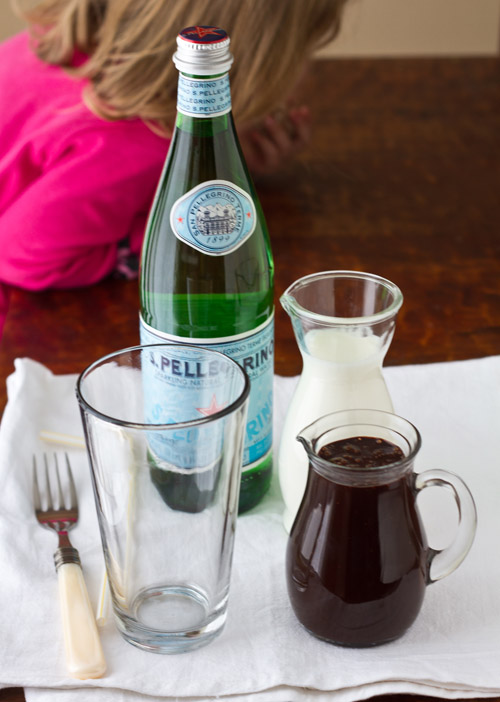 The chocolate egg cream recipe is one of her daughter's favorite treats, and now one of my daughters' favorites.  Milk and chocolate syrup are whisked together, and then soda water is whisked in, which creates a thick layer of chocolate foam.  Chocolate egg creams are a treat best enjoyed immediately, as the foam gradually diminishes as it sits, and the foam is one of the best parts!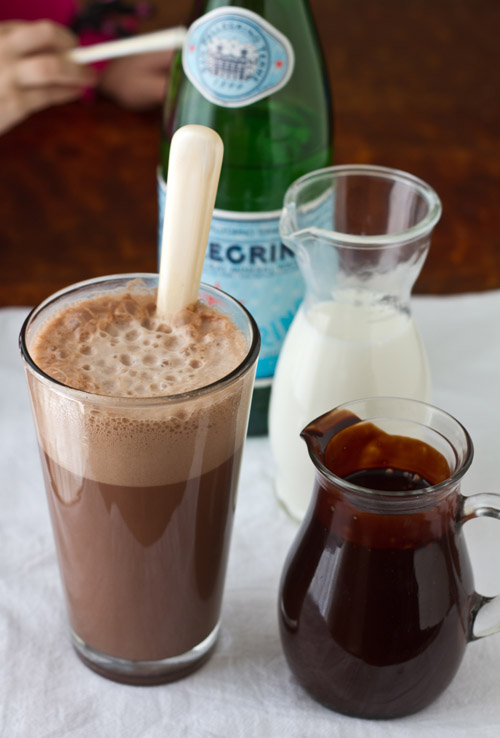 The most traditional syrup for a chocolate egg cream is Fox's U-Bet Chocolate Syrup, but since I didn't have any on hand, I whipped up a batch of homemade chocolate syrup to use.  I put the extra syrup in a clean mason jar in my refrigerator . . . now I can make chocolate egg creams whenever the mood strikes me!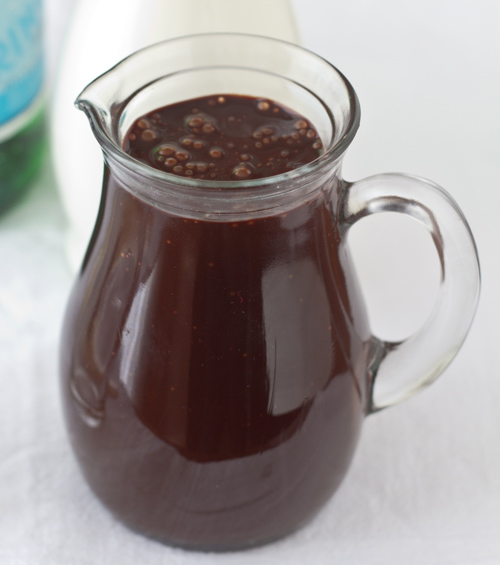 If you want to make a quick and easy treat that both you and your kids will love, you have got to try making a chocolate egg cream!  If you'd like to win a copy of Kelsey's book, enter my giveaway (details after the recipe)!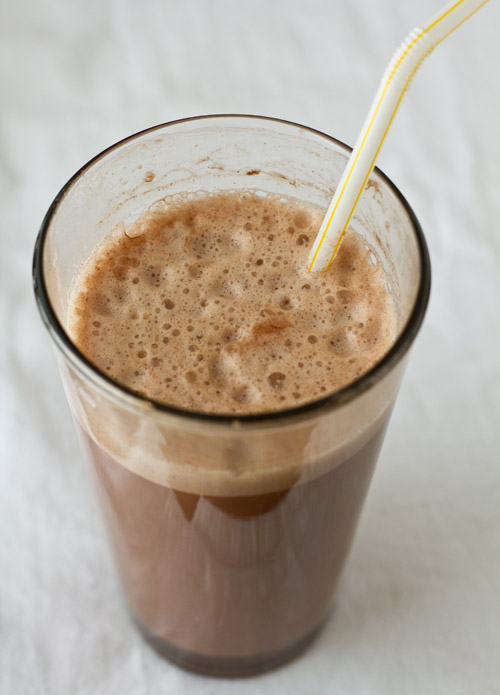 Print This Recipe
Chocolate Egg Cream
Used with permission from The Naptime Chef, by Kelsey Banfield
Makes 1 serving
1/2 cup 2% milk
3 tablespoons chocolate syrup
1/4 cup seltzer water
Pour the milk and chocolate syrup into a tall glass and whisk the ingredients together with a fork. Then pour the seltzer in and whisk everything together as the glass is filled up. Serve with a straw!
Fuji Mama's Chocolate Syrup
Makes about 1 3/4 cups syrup
1 cup water
1/2 cup granulated sugar
1/2 cup honey
3/4 cup unsweetened cocoa powder
1/4 teaspoon salt
1 teaspoon vanilla extract
1. Whisk together the water, sugar, honey, cocoa powder, and salt in a medium saucepan. Bring to a boil over medium heat.
2. Once the mixture has just begun to boil, remove from the heat and stir in the vanilla extract. Let cool then transfer to a jar and store in the refrigerator.
——————————————————————————————
The Naptime Chef Cookbook Giveaway
I'm giving away one copy of Kelsey Banfield's The Naptime Chef  cookbook, courtesy of Running Press.  Entries to the giveaway will be open until Wednesday, March 14th at 10pm EST.  One winner will be chosen via random.org on Thursday, March 15th  and will be contacted via email.
To enter: Leave one comment below sharing your favorite comfort food to cook.

The Naptime Chef is available for purchase on Amazon, and it will be in bookstores too. It's official release date is Monday, March 12th. Visit the author, Kelsey Banfield, on her blog: The Naptime Chef, on Twitter and Facebook, for more naptime tips and tricks.