Happy December!! This is my favorite time of year.  I love the sights, sounds, smells, and traditions that are wrapped up into December and early January.  Here on LFM you're going to be getting a dose of that, plus some ways to survive this season of rich foods, with recipes that will help you "lighten up" and get a head start on some of those New Years resolutions.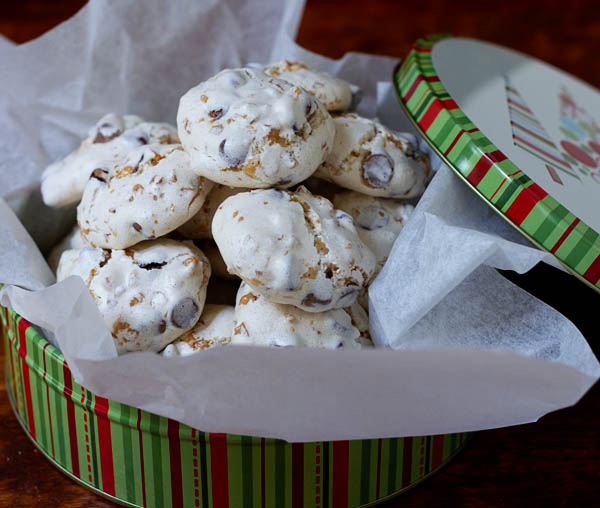 To kick off the holidays this year, I'm sharing a holiday cookie recipe for chocolate toffee meringues over on Oh…scratch that (formerly Budget Gourmet Mom).  These cookies are gluten and nut free, for those of you with food allergies!  Oh…scratch that is written by, Krista, a dear friend of mine who I've known since I was 10 years old.  If you've never been over to her site, it's time to go!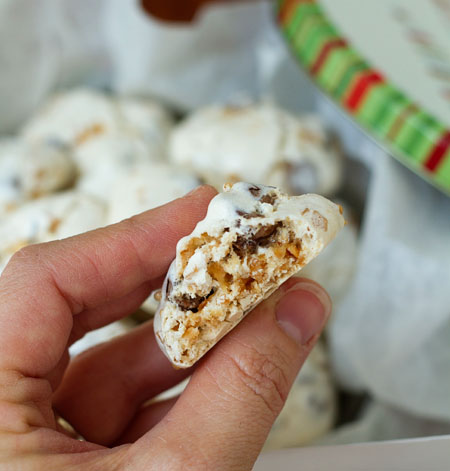 In other news, today is also the start of a new campaign I'm working on with Discover Endive as one of their new "OnDivas" as a brand advocate to highlight California endive and educate consumers about this versatile, nutritious and delicious vegetable.  Go check out the other OnDivas!